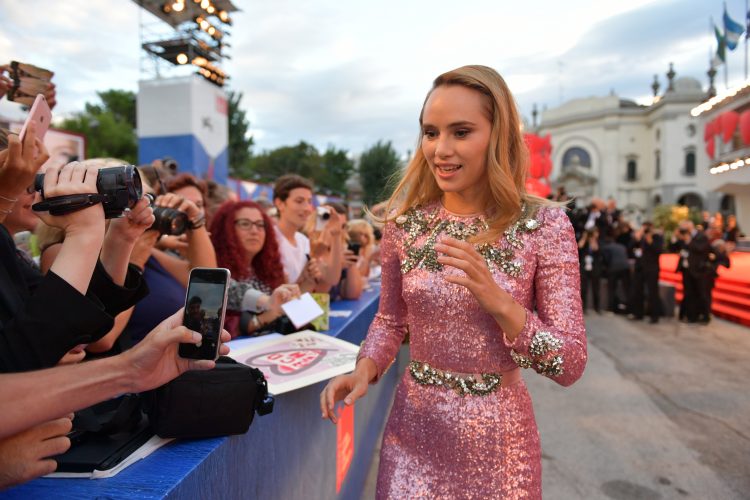 Ana Lily Amirpour's new film is about "a cannibal who falls in love with his next dinner", and contains everything this type of film should contain: a phenomenal soundtrack (Die Antwoord, Darkside and, er, Ace of Base), hacked limbs, cannibalism, muscle men and a tiny role by Diego Luna as a camp DJ (which is all it takes to nail a film – in my world).
The story follows Arlen, a young girl who is tossed out of the United States into the Mexican desert as part of the unwanted "bad batch": inferior citizens who are no longer wanted. She is soon kidnapped and taken to a camp called The Bridge, where she is chained up and two of her limbs are severed for food, like a bunch of other runaways we see sharing the same fate. Arlen has to summon all the energy and determination she has to survive.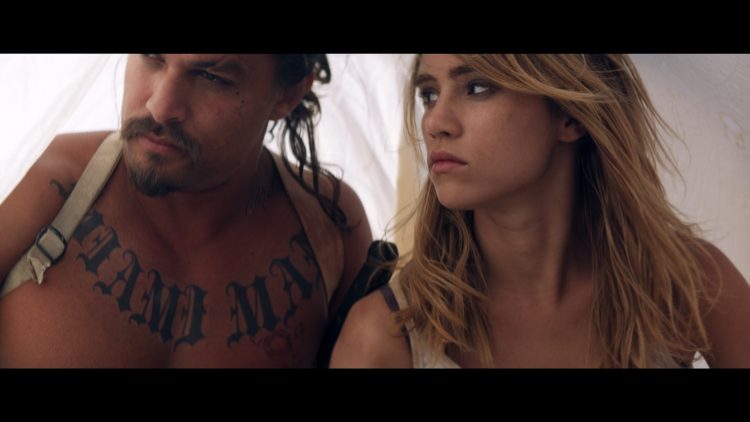 It is an effortlessly cool, dynamic opening sequence that got the audience nervously laughing and gasping for air at the gory, graphic scenes. Despite the action taking place in a gritty, aggression and violence-filled wasteland, the imagery on screen is real eye-candy: lushly colourful, popping, filled with vast desert landscapes, night lights and a variety of motley knick-knacks used as currency in the dystopian future where money is worthless.
Despite Amirpour's surprisingly vehement denial of being influenced by other directors' work, it is hard not to notice a bit of Jarmush and Tarantino-esque vibes in The Bad Batch. Arlen is pretty much a recycled version of Uma Thurman's Beatrix Kiddo or Rose McGowan's Cherry Darling. But it doesn't make her any less watchable – Suki Waterhouse delivers an extremely physical, consistent performance which is sure to put her name on the map.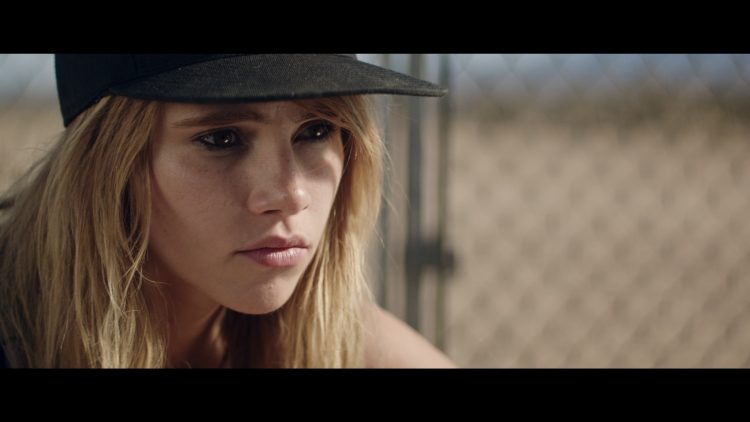 But the brilliant acting doesn't stop here – Amirpour's second feature (a follow up to the much-acclaimed A Girl Walks Home Alone at Night) is graced by a truly stellar cast: Jason Momoa is a beefy cannibal on a quest to find his missing daughter, Jim Carrey appears in a completely non-speaking, but brilliantly comic (and touching) role as a strange hermit, Keanu Reeves is a charismatic, Manson-like cult leader and Giovanni Ribisi is a local shouting lunatic – roles they all thoroughly enjoyed, I bet.
Underneath all the gorgeous visuals, Arlen's skimpy clothes, makeshift prosthetic legs and great music there is also a certain amount of social commentary about the Trump-era US politics and the degeneration of the American Dream which, albeit slightly heavy-handed in The Bad Batch, definitely give us a taste of the amazing things to come from the idiosyncratic mind of Ana Lily Amirpour.