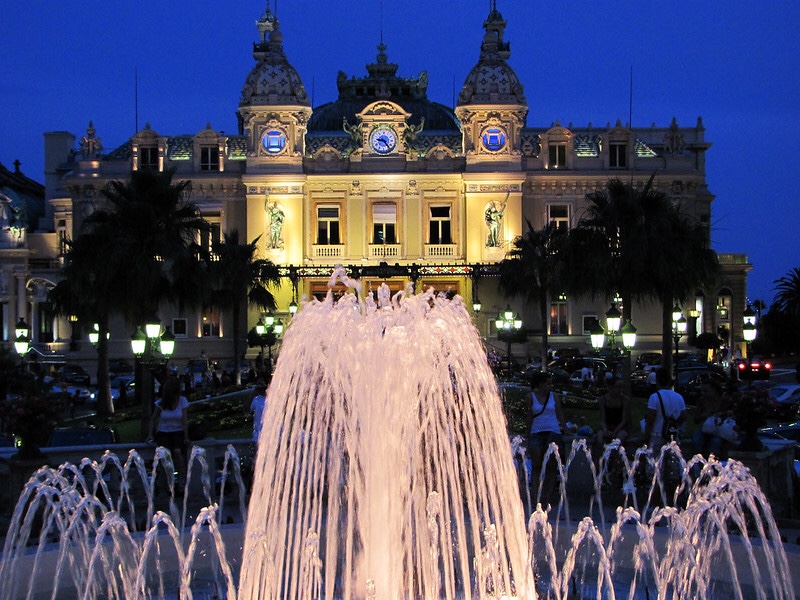 There is a certain thrill when you step into a casino, the big question, of course, is 'Will I strike lucky tonight?' Technology has allowed us to have some fun from comfort of our own homes by playing at some online casinos. What's more, players are often times stumbling upon great deals and promotions from sites. One popular example here, is the playmillion bonus code.
Casinos are often reminiscent of James Bond, their iconic casino scenes have become synonymous with the franchise. The tense suspense of a Texas Hold 'em cinch can have viewers hanging by the edge of their seats. However, it is the glamour that is most exciting. Beautiful women dressed to kill (sometimes, quite literally) in elegant cocktail dresses, their faces painted to perfection and always on the arm of a handsome adversary that has brought Mr. Bond to their playground in the first place.
While your average night at a casino might not be so treacherous, you can certainly have a night filled with just as much debauchery. Rally the troops and get dressed up to the nines. Try your luck or bluff your way through a number of high-stake card games including Black Jack, Baccarat or Poker. For something more lively, roulette can be just as tense. If you're feeling especially fortuitous, have a go on the slot machines, if you hit the jackpot, you could become a millionaire.
If gambling isn't your thing, most casinos provide world-class entertainment options, that are just as exultant experiences. The best casinos in the world draw in the biggest musical talent including Britney Spears, Mariah Carey and Jennifer Lopez. These luxurious resorts are also well-equipped with Michelin-star restaurants. What ever your fancy, you will not be disappointed. Here are our top casinos in the world.
MGM Grand Las Vegas
The MGM Grand Las Vegas offers a wealth of activities and entertainment, including some of the biggest boxing events in the world and has previously hosted the 'fight of the century' – Floyd Mayweather Jr vs. Manny Pacquiao. Get a charge out of KÀ by Cirque du Soleil, this ultra lavish production features mind-bending acrobatics, fierce martial arts, blazing pyrotechnics and jaw-dropping aerial adventures. Immerse yourself in Virtual Reality and be transported to a world where hordes of the undead, topsy turvy pathways, and rogue killer robots await.
Monte Carlo Casino
The casino of all casinos, the Monte Carlo Casino was the brainchild of Princess Caroline, believed to be a financial resource to save the Grimaldi family from bankruptcy. The incredible Belle Époque building inspired Sir Ian Fleming, creating a fictional location by the name of 'Royale-Les-Eaux' in his debut Bond novel, 'Casino Royale'. Attached to the casino is an equally magnificent opera house, Opéra de Monte-Carlo, with classical opera 20th-century singers performing such as Georges Thill, Lily Pons, and Mary McCormic.
Caesars Palace Las Vegas
Jay Sarno sought to create an opulent facility that gave guests a sense of life during the Roman Empire and opened Caesars Palace in 1966. Since then, it has become one of Las Vegas' most iconic landmarks and was one of the filming locations for the hit comedy 'The Hangover'. It has hosted the world's biggest headline acts in The Colosseum Theatre including, Celine Dion, Elton John and Mariah Carey.
The Hippodrome, London
As with any self-respecting casino venue, The Hippodrome excels at fine dining and cocktail options. There are three primary on-site bars: the Havana Club Terrace is a Cuban-inspired third-floor open-air bar that cultivates a sunny outdoor feeling even on gloomier afternoons. The Heliot Cocktail Bar is on the first floor and feels almost like an upscale hotel lobby bar, with sports on screens, plenty of open space, and an excellent drink menu. Lastly, the Heliot Lounge is a comfortable, quietly attractive and exclusive space where you can have a cocktail and socialise on a comfortable couch. It is also home to Channing Tatum's fantastical Magic Mike theatre production.