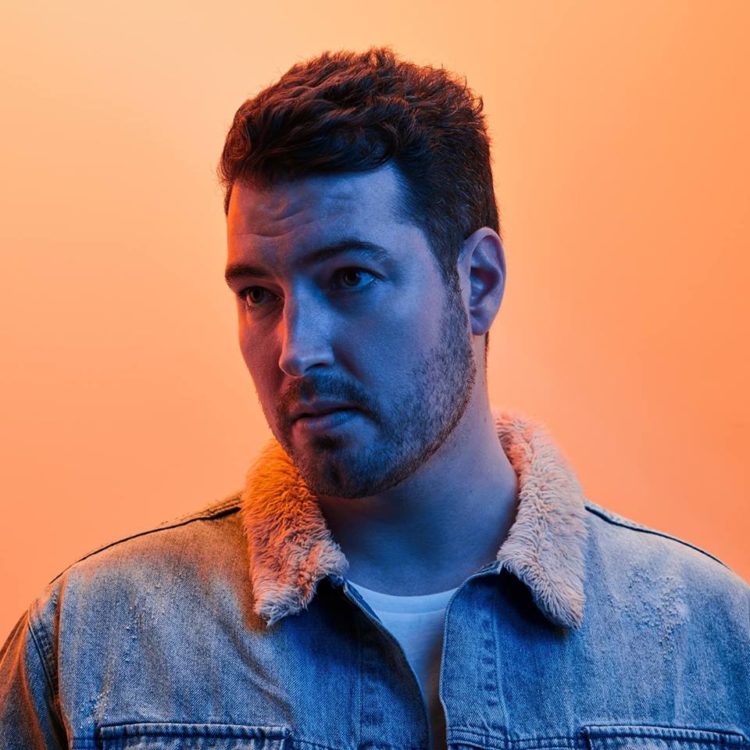 Hayden James is one of the most anticipated electronic music producers to come from Australia. Since releasing his first single in 2013, Hayden has supported Disclosure and Odesza on tour, had a certified gold single in Australia, with over 68 million streams in 2014 for 'Something About You' and co-wrote a number of tracks on Katy Perry's latest album 'Witness'. We sit down with Hayden and discuss fame, music and what's next for the music maverick.
Hayden's musical journey started at age ten and credits his older brother, he smiled and said, "It was my older brother that first introduced me to electronic/pop music in the form of Daft Punk's –'Around The World'. Once I heard that it was like a switch in my brain that turned on and I decided I needed to be a part of this world. It wasn't until I released 'Something About You' that I thought I might be able to make a career being in the music industry. I love the feeling that I can wake up and write music for a living… I'm very lucky!"
Despite Hayden's achievements, he continues to be incredibly modest. When asked if he feels like he's 'made it', Hayden replied, "I wouldn't say I've 'made it'. But there are definitely moments that make me feel like I'm doing the right thing. It's an amazing feeling being able to connect with so many different types of people through my music."
Hayden has played at some of the biggest festivals in the world such as Coachella and Glastonbury and counts those as being a few of the highlights in his career. He added bashfully, "Having my latest singles going platinum in Australia has been just as amazing too!"
Being apart of the creative industry is hard and requires a lot of work and we all know a struggling creative, I was curious to discover personally whether there was a time that Hayden felt like giving up? Hayden responded, "Like any artist, I absolutely struggle creatively at times, but I think that's all part of the process… I think it's important to question yourself from time to time. I've never felt like giving up. Music is my life."
Hayden's latest track 'Just Friends' featuring Boy Matthews has been one of the anthems of the summer. The official video captures the fun and carefree beginnings of a relationship between an interracial couple and has since reached over four million views on YouTube. I asked Hayden what the inspiration behind it was, he said, "I'm so happy with the way it turned out. Sean Nunley and the team really nailed the brief. The inspiration was 100% the song, the summer vibes and the story it tells about a couple who feel like they may be more than just friends."
I think we all know a lot of people who can relate to this track then?
Diversity is something that is forever challenged when it comes to the creative industry and Hayden James has knocked it on the head with this music video and artwork, I asked Hayden whether or not it was a conscious decision. He explained, "I make sure everything I do visually makes sense with who I am and the song it's paired with. I love that it's quite different to most single artwork I see out there. Tim Lovett has been the artist behind every artwork from 'Something About You', 'Just A Lover', 'Numb' and 'Just Friends'! If you look at these artworks side by side they definitely belong together."
Hayden is signed to Future Classic, an Australian independent record label, with a roster of some of the biggest electronic recording artists of this generation such as Flume, Ta-Ku and Panama. Hayden lights up at the mention of his fellow peers, he exclaimed, "It's really amazing being part of such a strong group of artists. I'm personally a fan of everyone on the label, so it's very inspiring to me to be a part of the FC team. The guys that run the label are an amazing group of people that have a very clear vision of what they want and how to achieve it."
When asked about what he's currently working on, Hayden hints at an upcoming album, he said excitedly, "I'm working on a much larger body of work at the moment. I love releasing singles, but I think it's time for something more… you'll find out in the near future!"
Hayden James' 'Just Friends' is out now.