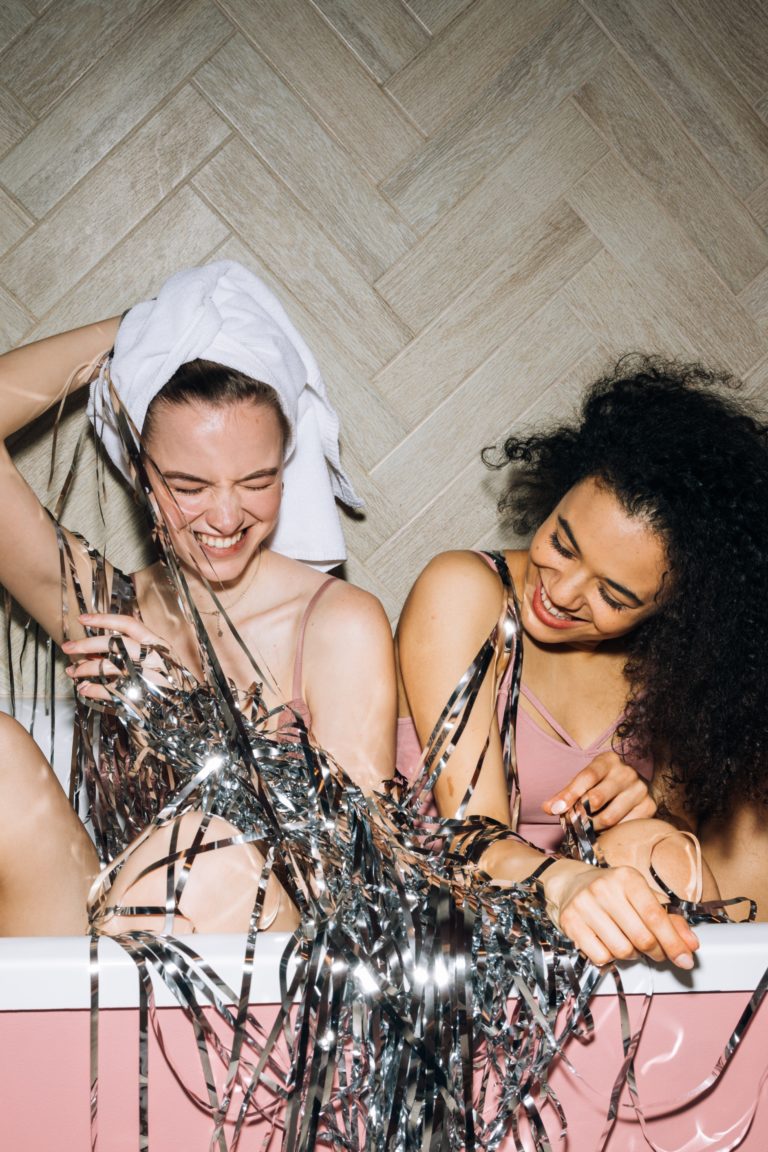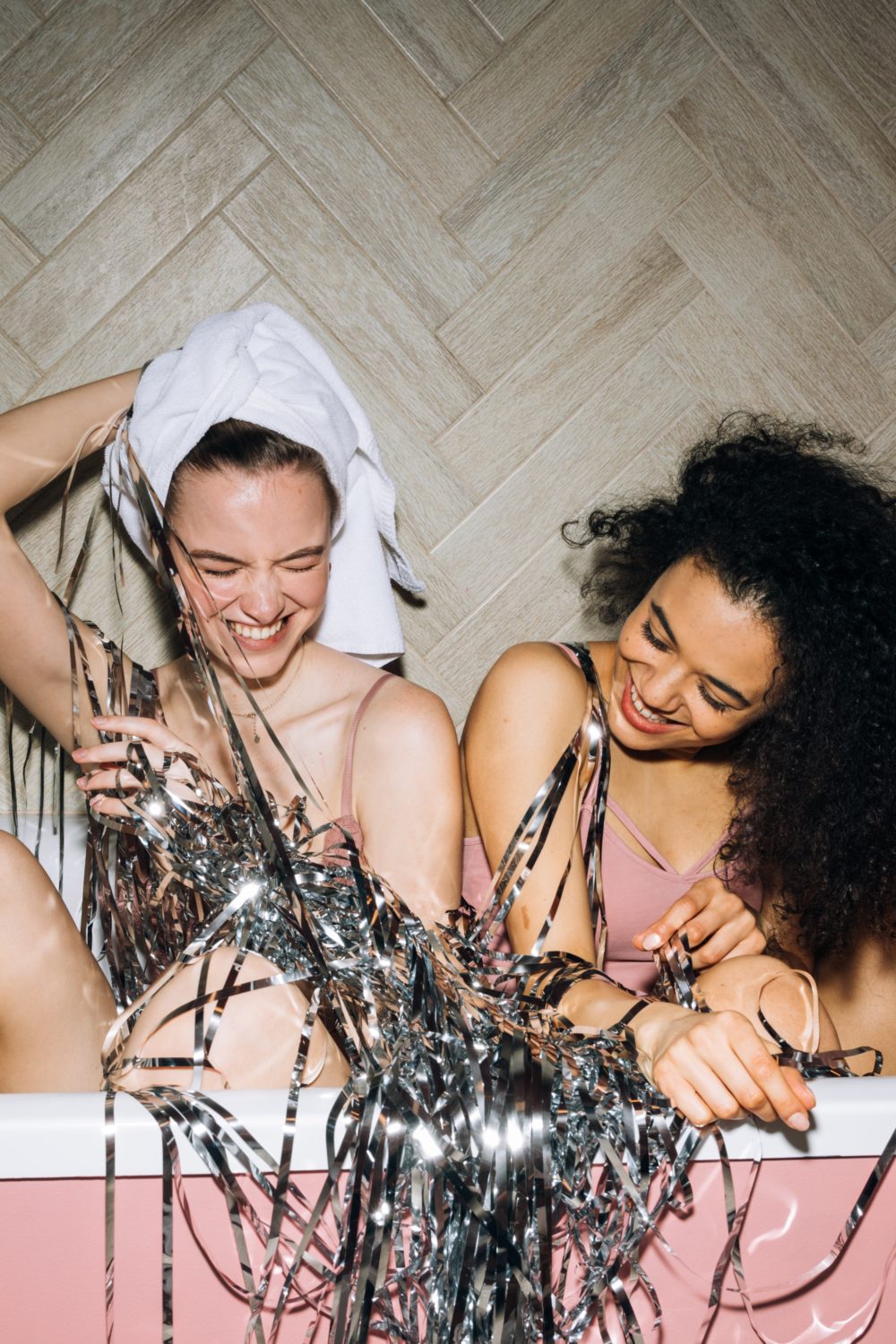 Friendship is not about being together just to have fun.
It is more about being with your friend in tough times. Such friendships tend to last longer and develop a special place in your life.
So, if you feel like your bestie is going through some rough patch of life, you can always stand beside her and help her see the brighter side of this life, even when gray clouds have covered the sky.
You can do so in multiple ways, but we will specifically talk about getting her into a self-care routine, directly helping her shape her lifestyle for good.
So, without further ado, let's get into the steps listed below!
Share Your Experience
You should lead by example whenever you try to motivate anyone to do something.
Therefore, begin a conversation about your experience and what benefits you gained from a personal care routine. It can be the quickest way to change direction as you can show results. For example, if you faced an issue with your skin and have now overcome those problems, share the whole procedure with your friend. 
Your buddy will surely be impressed by it and adopt a caring routine to prevent such problems. 
2. Make Her Familiar With the Benefits Of Emotional Well-being
Tell your pal about how it is beneficial to improve the mental state of an individual.
As she tries to stay hygienic and practice self-care ideas, it automatically provides a clear head as it reduces anxiety and stress.
It is obvious that looking good makes everybody socially acceptable, and as a result, it improves overall confidence.
When she goes out and enjoys the company of other friends, she won't fear rejection. Furthermore, it is great to hear the words of appreciation. 
3. Help Her Improve Interpersonal Connections
Self-care would mean nothing if she is not able to express herself as smoothly as she is supposed to.
However, since you are here with her, this is where you can help her learn something as simple as maintaining interpersonal connections.
Alongside other activities, this will also help her see the brighter side of this life and take care of her mental well-being at the same time.
In addition, it could lead to a deeper discussion with you and reinforce the friendship bond as a support system for one another in times of need. 
4. Assist Her Craft A Schedule  
No doubt every process in this world takes time but sticking to it surely makes it a no-brainer.
Hence it would be best if you make a profound schedule and tell your bestie to follow it.
Otherwise, penalize her with a small treat.
Such gestures can create a sense of competition within herself, and she would make it into a routine sooner than later. 
5. Promise A Celebration
If your friend has been struggling to achieve a particular care goal, you should step up and help in whichever way you can.
For example, if she is trying hard to lose some weight, you must help her. Give her ideas to get it done. Moreover, set her a target to achieve and promise that if she attains that target in the given time, you both will celebrate her success. Moreover, you can get her gifts women like to be given.
Such creative ideas can boost her confidence and motivate her to achieve a set benchmark.  
6. Generate New Ideas 
As your friend turn it into a habit and do self-care with you, you can generate new ideas with your comrade by which you can maintain a good healthy routine. 
More research can get into the process and make it more fruitful so that you two can get rapid results. For example, your mate can also start a morning walk, join a gym membership, learn swimming, or join a yoga class.
Such small initiatives can put her body in great shape externally and internally.  
7. Self-Care Saves Money and Time
Reminding your best friend that doing personal care can save her money is one of the best benefits you can provide her.
It will provide her with a great routine and prevent her from going to various parlors, spas, and even dermatologists who are very heavy on pockets.
Doing these practices on a daily basis won't take much time and will be easy to conduct as compared to if she is doing something after 3 months.
Bottom Line
If you ever find your friend in stress, you must talk to her and make her realize the fact that she can always enjoy the best of this life, especially when you are standing beside her.
Everybody cares for the individuals they love. Therefore, when you develop a self-care routine, you must spread the good habits around as it helps you look great and improves your and your bestie's mental and physical well-being.