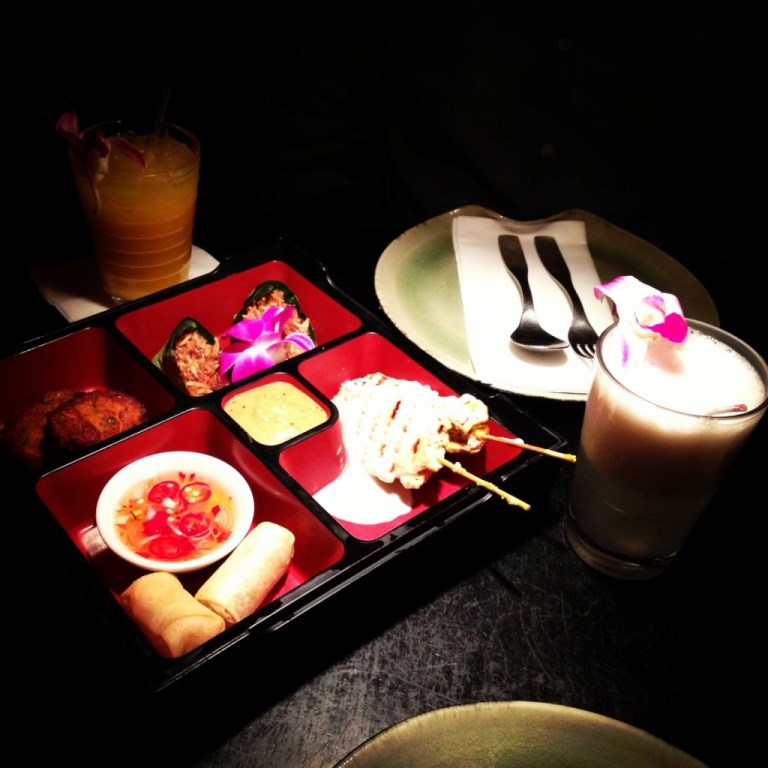 I found myself in Isarn, not because of the great reviews but because it would end my quest for the famous Thai dessert, 'Mango and Sticky Rice' in London.
My obsession began when I travelled to Bangkok last year for a relaxing retreat with my mother. It occurred after a pampering session at Asia Herb Association in Thong Lo, located in the Wattana district of the city. We came out lighter, free of all the stresses that had been taken away by the little Organic Herbal Balls used to massage us.
We floated across the street and discovered Mae Varee, a fruit stall that is recognised for its Mango and Sticky Rice. The sweet fruit mixed with sticky glutinous rice, covered in creamy coconut was a perfect combination to complete a flawless evening.
Albeit, you won't be able to recreate this night in London, you can still have good food and pretend you're in Thailand! Situated on the bustling Upper Street of north London, Angel, Isarn is a contemporary restaurant that offers some of the best Thai dishes in the city. The minimalist décor, consisting of dark wood and dimly lit lampshades hanging down low on each table, creates a tranquil ambiance, which is ideal for catching up with friends or a romantic date. The narrow room leads to a small courtyard and is a great way to enjoy the cool summer nights.
The menu includes a range of traditional Thai curries, freshly prepared salads and soups, as well a great variety of delicious desserts. Every dish is beautifully presented, encouraging all the twenty-something diners to 'Instagram' their meals. The staff are welcoming and attentive, you would expect nothing less coming from a restaurant that represents Thailand, who are renowned for their customer service.
Recommendations:
Be adventurous and try some of their mouth-watering juices, I had the 'Lychee Lime Juice'. To start off, we tried the 'Mixed Starter For 2 Persons', which came with an assortment of interesting appetizers such as their tasty 'Thai Fish Cakes' and exotic 'Papaya Spring Rolls'. I enjoyed the 'Prawn Red Curry' with 'Coconut Sticky Rice' as my main dish, which I will definitely have again. And of course, 'Mango and Sticky Rice' for dessert, it most definitely satisfied my cravings.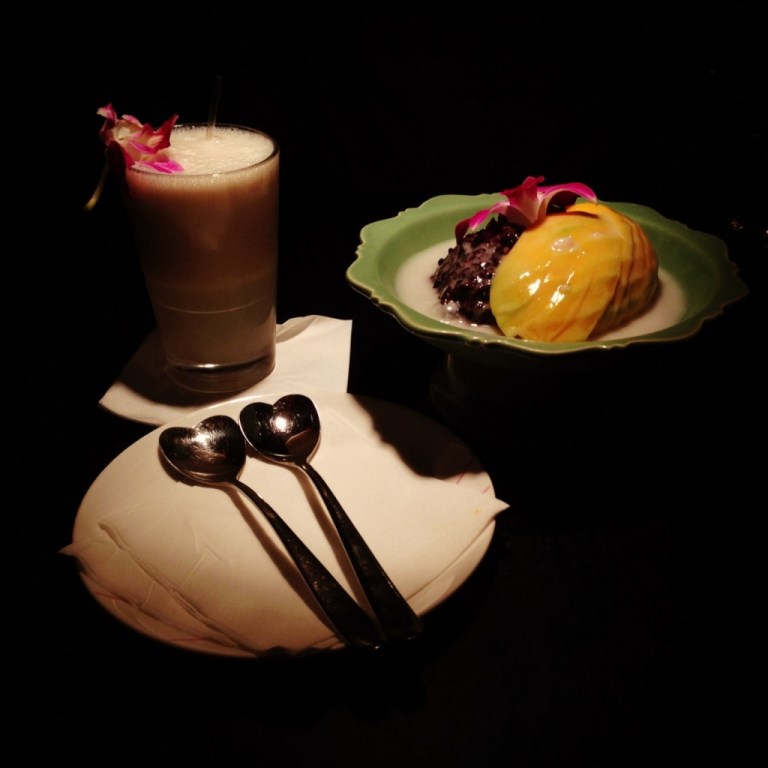 Isarn
119, Upper Street, London, N1 1QP
Asis Herb Association, Thong Lo
20/1, Sukhumvit Rd., Soi31, Klongtoey-North, Wattana, Bangkok, Thailand
Mae Varee
Thong Lo, Sukhumvit 55, 10110, Bangkok, Thailand