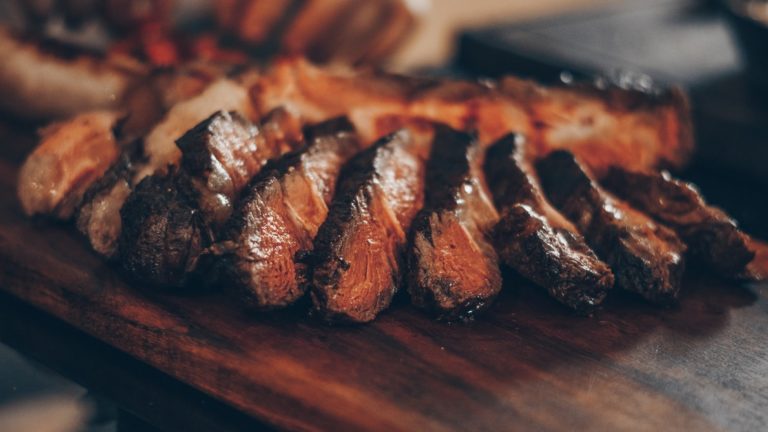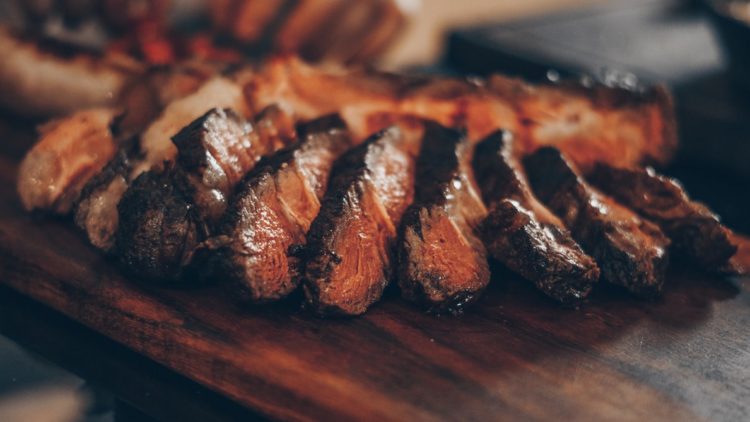 London is one of the most multicultural cities in the world. Being on the edge of the Atlantic Ocean, it often bridges the gap between the Americas and Europe. Its historical connections to much of Africa and Asia also you'll find almost every ethnicity and nationality living in and around Britain's capital city.
With so many cultures living together, London's foodies are treated to some of the most diverse culinary delights you will ever find in one place. The diverse offering means you could very easily try a new cuisine for every meal for weeks and still have more to try.
But while pigeon tikka masala, borsch, Piri Piri chicken, and chambo are all delicious, sometimes you find yourself in the mood for steak. This is another area where London doesn't disappoint. It has steakhouses that cater to every taste, every mood, and every budget. Out of the hundreds to choose from, here are some of the best.
Heliot Steak House
Heliot Steak House was voted to be London's "best steak restaurant" by Bookatable customers, and with good reason too. This 100-seat venue is right in the heart of London's West End a short walk from Leicester Square, Trafalgar Square, and Piccadilly Circus. Meaning you'll be right where you need to be if a steak dinner is just part of your night out plans.
But you won't actually need to visit anywhere else, as you'll find everything you need for a great night under one roof. Heliot Steak House is situated inside the Hippodrome Casino and overlooks the venue's main gaming floor.
After you've gorged on Heliot's aged USDA prime steaks and decadent side dishes of "millionaire's mac & cheese" and oregano French fries, you can head downstairs to enjoy casino classics like blackjack, a 300-year-old game that remains popular today, or the wheel-based game of roulette, that originated in France but can now be found right around the world. Alternatively, the Magic Mike Live show offers steamy live entertainment inspired by the Channing Tatum movie, while the "Boozy Tea Room" serves up unique tea recipes.
Smith & Wollensky
For those that have moved from the Big Apple to the Big Smoke, Smith & Wollensky provides a little taste of home. This New York institution opened up its first UK restaurant recently after refining its menu and service for more than three decades on the east coast of the United States.
Located in Covent Garden's Adelphi Building, Smith & Wollensky is easy to get to from wherever you are in the city.
If you're familiar with the New York restaurant, you'll notice you receive the same great experience and the same great USDA Prime, dry-aged cuts of meat in the UK. There are also British and Irish alternatives available for those that want their steak from a little closer to home.
This is paired with great sides, great service, knowledgeable and friendly staff, and premium decor.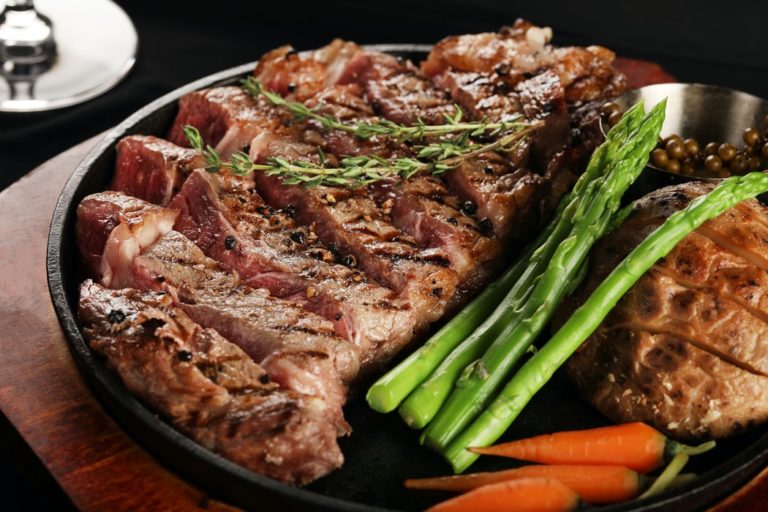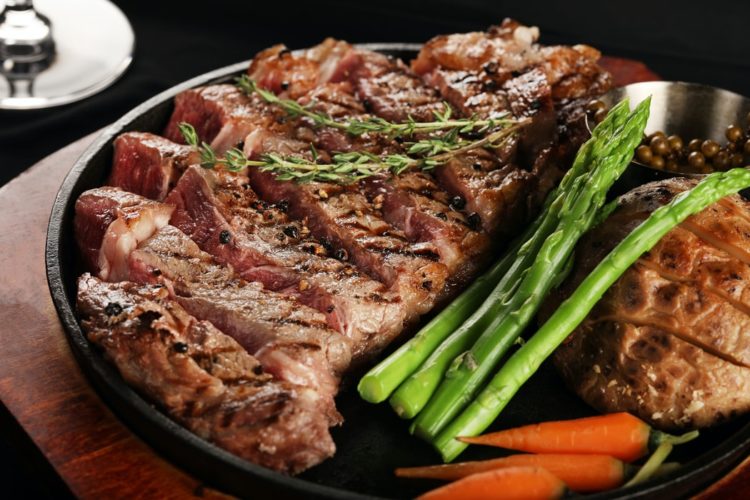 Goodman
Goodman sits at the cheaper end of the steakhouse spectrum, yet doesn't compromise on quality. You'll find three restaurants across London, including one in Mayfair, Canary Wharf, and the City of London. This means you'll be just a stone's throw away from a Goodman restaurant, wherever you are in the capital.
Each Goodman restaurant offers quality cuts of beef from the United Kingdom, the United States, and Australia, and pairs them with a selection of quality side dishes. Its most popular option is its chips that are fried in beef dripping. While not the healthiest option, this cooking method helps to seal in incredible flavour.
STK
For those that are too cool for vowels, STK is a steakhouse brand that has venues across the United States and the rest of the world. In Europe, it has three venues, one in Ibiza, one in Milan, and located on the final on the Strand in London.
It's an up-market venue serving a range of premium cuts, including Australian Wagyu Picanha and black Angus Scottish tomahawk steaks, as well as roaster lobster tail, king crab legs, and oysters.
If you want quality steak but don't have time to sit inside, STK also offers a selection of take out steaks, including some that you can cook at home to get the perfect flavour.