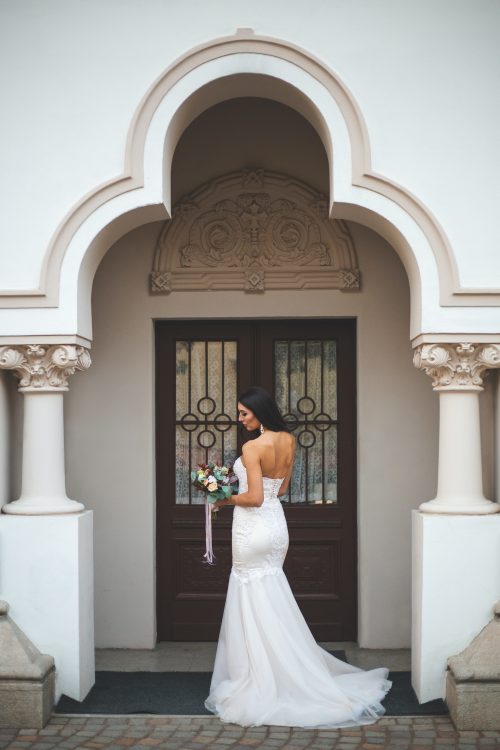 Months and months of planning a wedding so that everything goes perfect, and that every little detail is taken care of can be very exhausting and tense for future brides. It's not like that you can wake up that day, put on a wedding dress and makeup, knowing that everything will turn perfect and just as you planned.
Sounds great, doesn't it? But the reality is a bit different, and those months of planning can make you forget the most important thing – thinking about yourself. So, here are some ideas that might help you plan ahead what you can do for yourself so that you look and feel great when the "D" day comes.
Exercising
Although the majority of the time you are busy with planning, inviting guests, or booking a band, this doesn't mean that exercising should wait until you're back from the honeymoon. Not only that this helps to relax and reduce the stress, but it will also keep you in good shape, so you have enough energy for all the exciting things that are expecting you.
Strict diets will make you feel low-energized, and your level of stress will increase even more. If it's possible, hire a personal trainer that will help you lose weight if necessary and get in the shape really fast. You will look great in your wedding dress, and you will be able to dance the night away.
Think of the details ahead
The first thing you do when you set a date is buying a wedding dress (this is understandable, as it's probably the most exciting part of the planning), but have you thought about the details that everyone will notice and that can give a final touch to your looks? You don't want to leave that for the last day, so the sooner you get the right accessories the better.
If your wedding is during winter, don't be afraid to experiment a little bit and get a faux fur coat in some vivid colour that will go great with the white dress. It's the same thing with the jewellery – choose something that stands out, and instead of plain, ordinary wedding rings, get some  iconic piece of jewellery like an obsidian ring. Thinking about the smallest details will keep you from later headaches.
Hair removal
You do not want to see any hair above your upper lip on the wedding photos. That's why the best thing to do is start working on all the unwanted hair couple of months before the wedding. If you are pain tolerant, waxing gives the best results, but if this is not an option, try using some of the hair removal creams, or laser hair removal, which will keep you smooth for a long time.
If you don't know a good cosmetician you can trust, book an appointment couple of months before the wedding, so you have enough time to find the right one for you, and start on time. Getting monthly waxes will probably keep the unwanted hear from growing for good.
Do a makeup test
You know what type of makeup you like, and you probably already have some ideas about what kind of makeup you want to wear on the big day. However, scheduling a makeup trial will make you feel more relaxed about this bit, as you will know what to expect and, if necessary, what to fix. This is a great chance to tell your makeup artist what you want to change, add more or remove.
You should also consider brow shaping and setting up an appointment as early as possible, so you have enough time to get the perfect shape by the time of the wedding day. You can also take a couple of photos so you can see how all that looks, and whether the makeup is too light or dark.
Although there are many things to plan, and every bride wants to look her best on her wedding day, don't forget that this is about you two, so it wouldn't be bad that, between exercising, doing makeup and waxing, take a day off and just think of the great times that are coming.