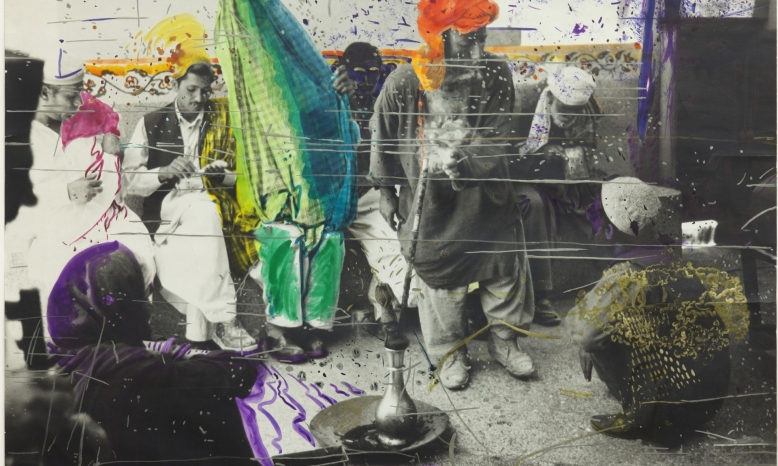 For the sake of all artists and art lovers out there, this is my disclaimer. This is my first art exhibition – ever.
I toyed with a number of iconic artists, whose work is currently being displayed in London but finally settled on German artist Sigmar Polke. If you're going to your first art exhibition, you want to ensure that it is one to remember and who better than the work of one of the most insatiably experimental artists of the twentieth century.
The Tate Modern is one of the most beautiful and iconic buildings in London and is famed for its industrial façade and minimalist style. It is the most popular modern art gallery in the world and attracts around 5 million visitors each year.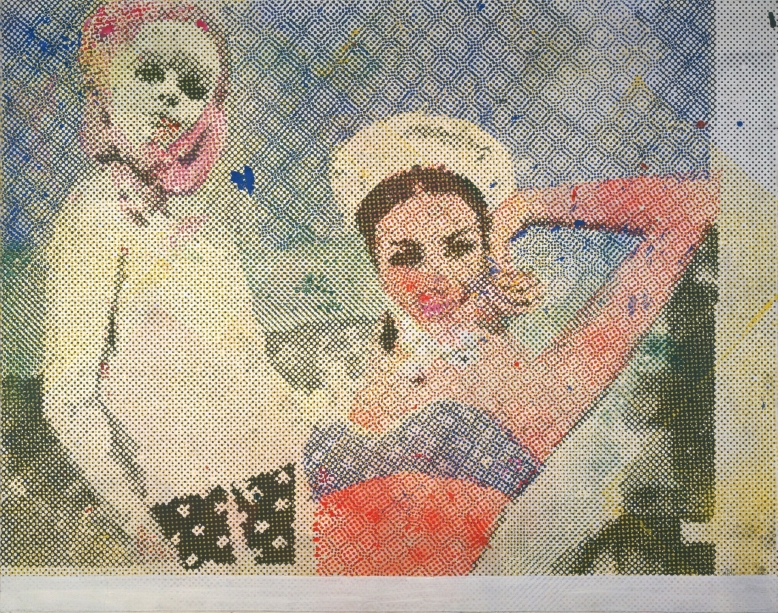 My boyfriend James, who is a member of the Tate and has a passion for art history accompanied me, I figured that I could use all the help I could get.
He delivered a pearl of advice that seems obvious but was undeniably crucial, "Read the descriptions of the room on the wall or you won't understand a thing!"
Polke is famed for his wide-ranging five-decade long career; during which he painted a vast variety of consumer culture images – from sausages to chocolate bars. He is best known for his unusual and experimental techniques and his prints are particularly notable for their celebration of rasters, a tonal register that has enabled images to be produced in newspaper photographs, consumer packaging and the like since the late 19th century.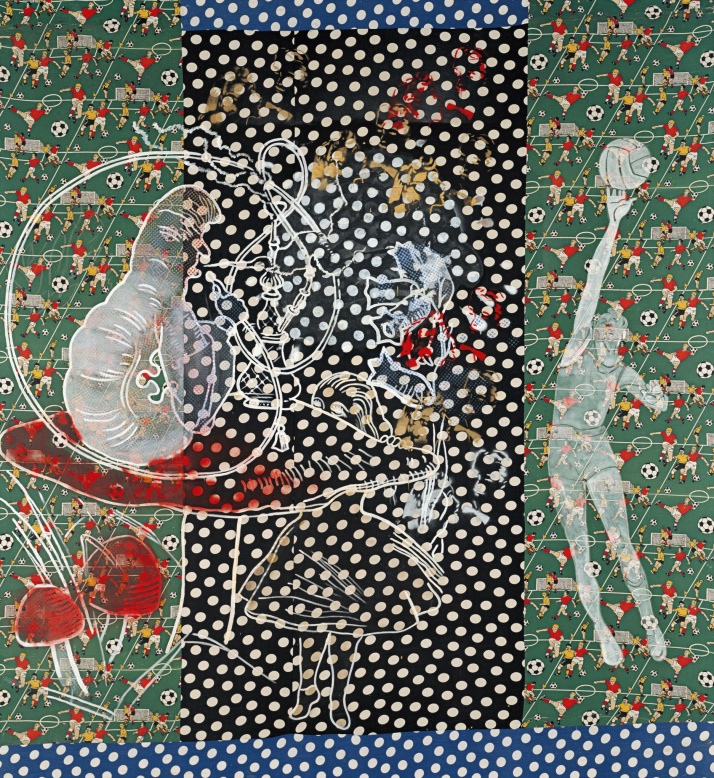 I walked into the first room out of fourteen; it was called 'Capitalist Realism' and was Polke's way of exposing the false promises of consumerism. The walls were decorated with images of everything from socks to chocolate. A highlight was a canvas with a line and two dots which was titled 'cupboard'. I was immediately blown away by his initially bright and outlandish art, which after closer inspection and context became works of sheer wonder.
Another personal highlight was the third room; it was called 'Modern Art'. This room demonstrated the way Polke poked fun at modernist abstraction, which is pretty much just dots and lines to the rest of us.
Throughout his fruitful career, modernist abstraction became a notable theme in Polke's work. Speaking of his use of dots in 1965, he said: "I love all dots… dots are my brothers." It was in this room that I truly began to appreciate Polke's work.
There was a particular picture that caught my eye, it was called "Moderne Kunst", which was just some paint strokes, what looks like a letter "4" and a thrown paint splodge. There something so intriguing yet simplistic about it, I fell completely in love with it.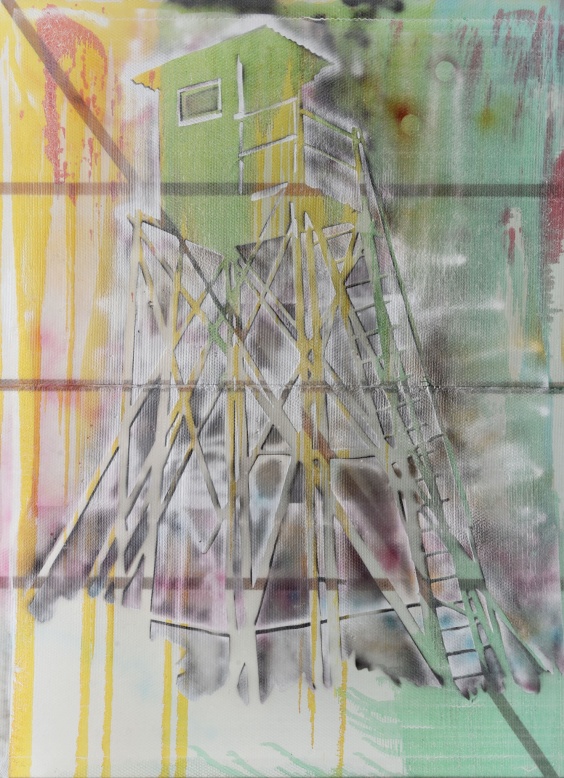 Another highlight was the fifth room; called 'Polke as astronaut… Polke as drug". The room focused on Polke questioning his identity as art as well as artist. On the walls hung work that featured Polke as inanimate objects or as visionary figures. My favourite piece was most definitely Polke as an astronaut, which looked to me like a very friendly light bulb.
The Sigmar Polke exhibition was full of funny, quirky and thought-provoking pieces and he has truly earnt his title as one of the most experimental artists in the history or art. He was created everything from a painting with a real asteroid from space to the cheapest materials such as duvet covers and bubble wrap.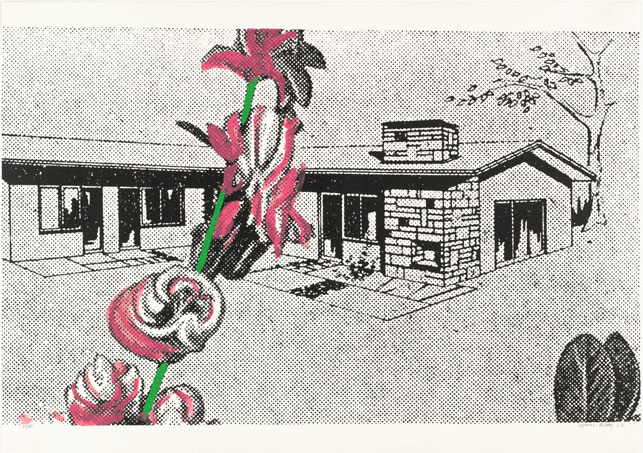 Although Polke's work may look fun and frivolous at first glance, there is no denying that there is a deeper meaning to each of his pieces. The perfect example of this is, one of Polke's most famous pieces is 'Weekend House'. It is traditionally viewed as a personal retreat from the monotony of urban life. 'Weekend House' is said to depict an affluent German leisure class and is a direct contrast to another of Polke's famed works 'Front of the Housing Block'. Both pieces were made in 1967 and depict another side of the post-war economy. Initially the urban development and the country home seem to be complete contrasts but that's the magic of Polke. Each work features Polke's signature dots, yet in an ironic twist the subjects are the same but so different.
As someone with a very limited knowledge of art, I am grateful to Polke for truly opening my eyes to the infinite possibilities of art.
Alibis: Sigmar Polke 1963-2010 is at the Tate Modern until 8th February 2015.