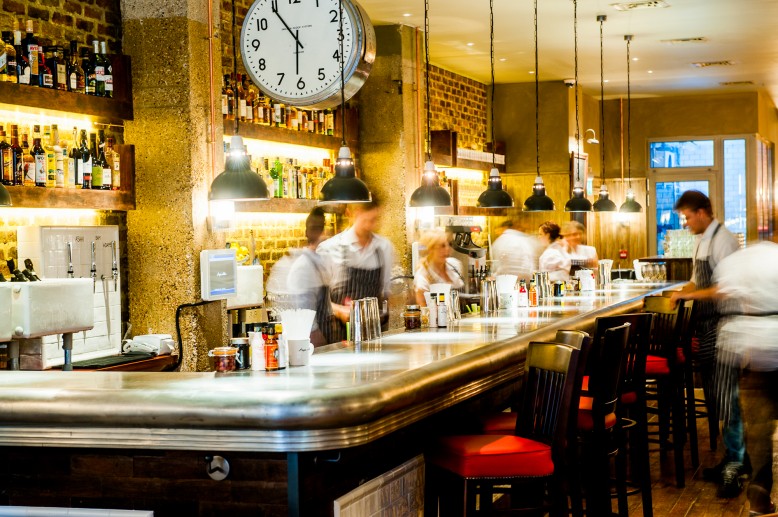 I first heard about Burger & Lobster back in 2011, when my friend whom was visiting London, had gone on a date there. I was ashamed to say I hadn't heard of this 'amazing' restaurant in my own hometown. Three years later, more rave reviews from my friends and I still hadn't been. Luckily, a family friend suggested we celebrate our Chinese New Year meal there, which would end the suspense and curiosity.
I was the last to arrive at the infamous chain restaurant located in Dean Street, Soho. I walked through the door, and was hit by the warmth and noisy chatter of a hundred happy diners. I passed a queue of people waiting, walked through the aisle of packed out intimate booths to my right and a row of people dining at the bar to my left before finding my table. All the while, my senses were being aroused by the delicious aroma of burger meat, awakening my appetite.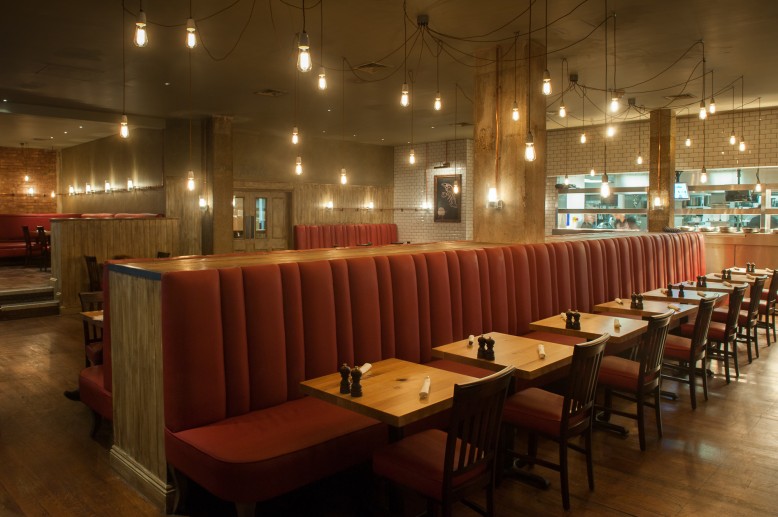 As I sat down, I finally took in the decor of the diner. I adored the exposed bricks behind the bar and the hanging light bulbs that reminded me of a spider's web being spun across the ceiling.
I love eateries that offer a limited choice on their menu. It means that each dish will be done incredibly well. As the name indicates, the only available options are the burger or the lobster which you can have boiled, grilled or in a soft brioche bun. Everyone at my table ordered the lobster.
It was a spectacular view. The lobsters were brought out on trays, accompanied by a cup of chips, a small salad and a generous serving of garlic butter, which went well with everything.  I particularly loved the plastic bibs that were provided and was very glad I used it even if I did look laughable, as I had spilt sauce on it within seconds of starting my meal!
Recommendations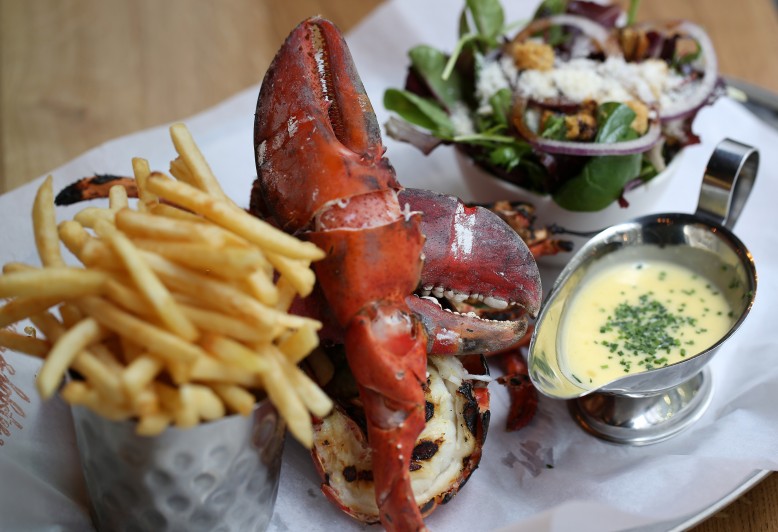 I have to say, if you are hungry, I would recommend the burger. As delicious as the lobster was, I definitely didn't find it as filling as I had expected. On the other hand, that is probably just me being greedy.
Due to the tube strikes starting, we didn't have enough time to try dessert but I will definitely be back soon.
I most certainly understand the rave reviews now. And if you haven't been to the restaurant that has everyone talking, what are you waiting for? What will you have, the burger or lobster?