It was Monicha, who first told me they were "The best burgers!" I wasn't convinced. As a self confessed foodie, I know good food and when it comes to burgers, I am very fussy. At this point, I still believed that the greatest burger joint in the world was a tiny little diner called Shake 'Em Buns, on Wellington Street, Central, next to the popular clubbing district of Hong Kong.
As we pulled into the back of 79 Highgate Road, I was confused as to where Monicha had taken me. I saw Highgate Studios, an NHS building and an LA Fitness.  Where was Dirty Burger? The Holy Grail of all burgers was nowhere to be seen until my friend kindly pointed across the car park. There, this beaten down shack was what she had been raving on about. I was beginning to get excited now. From past experience, these are the best kinds of places.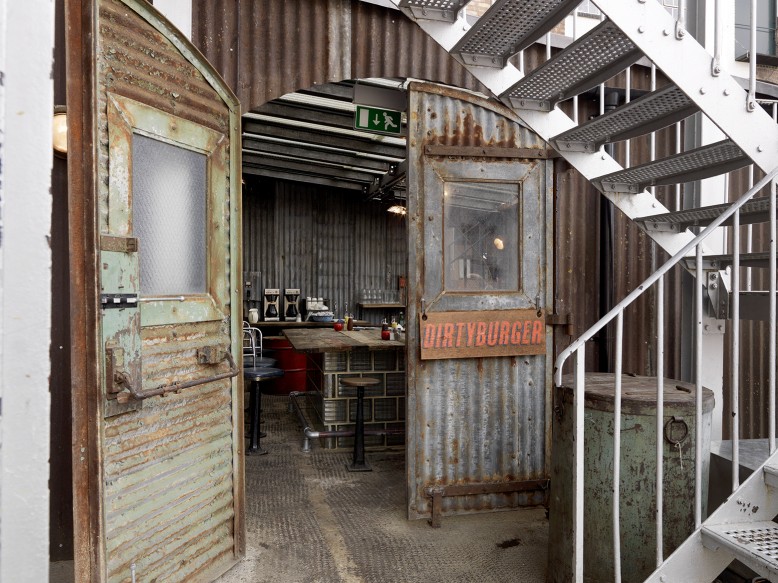 We went inside the tinned shed to find that it was slightly bigger than I had expected. It fit a large wooden table in the middle and a bar going around the outskirts of the eatery. I found that you could also sit on the metal stairs outside if there were no seats, it was a great way to enjoy the afternoon sunshine. I loved the quirkiness of the diner; it looked like something you might stumble upon after a wrong turning, whilst driving on a road trip in the US.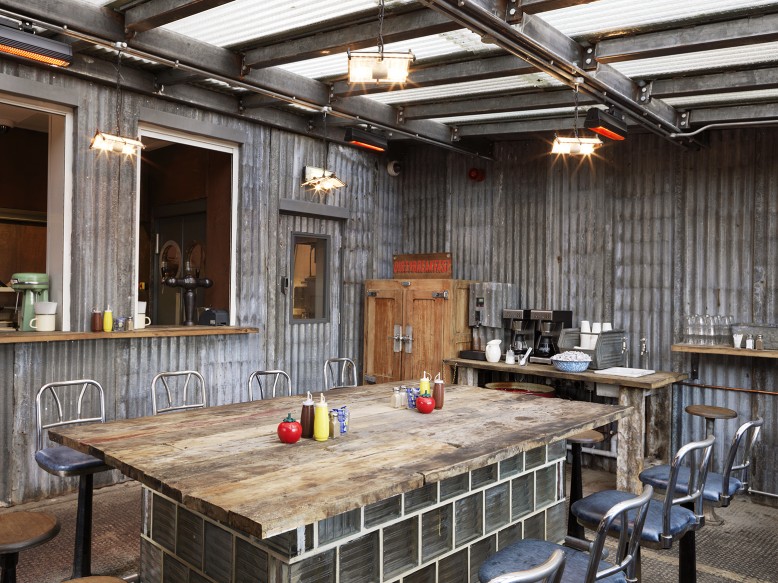 The menu is limited with just a 'cheeseburger' and a choice of 'crinkle cut fries' or 'onion fries'. Better to offer one astonishing option, rather than a selection of mediocre alternatives. You do however, have a great variety of drinks, from beers to sodas, I would suggest you go for one of the milkshakes. Even with a busy rush of hungry customers; the staff were very friendly and happy to take our orders.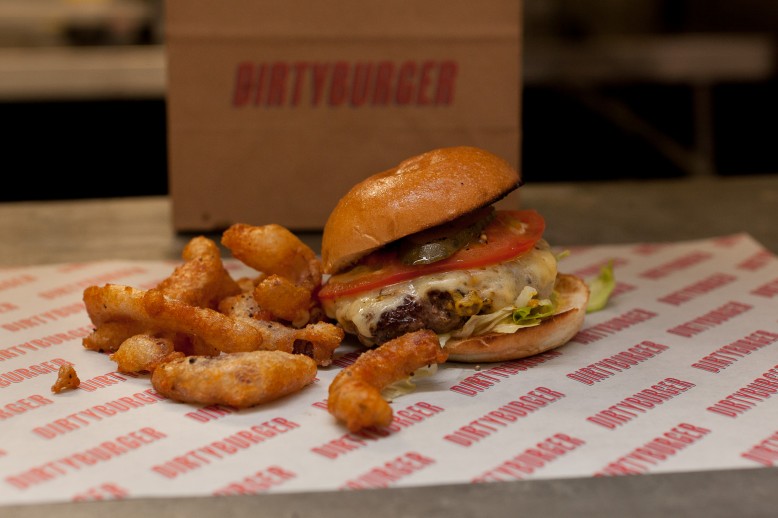 I have to admit; this is definitely up there as a competitor for world's best burger. There is nothing better than a homemade chocolate shake to wash down the perfect combination of a brioche bun, and prime beef patty covered in cheese that will melt in your mouth. Delicious.
Word of warning; the burgers are addictive, so prepare for the cravings.
Dirty Burger
79 Highgate Road, London, NW5 1TL
Shake 'Em Buns
UG/F, 76 Wellington Street, Central, Hong Kong