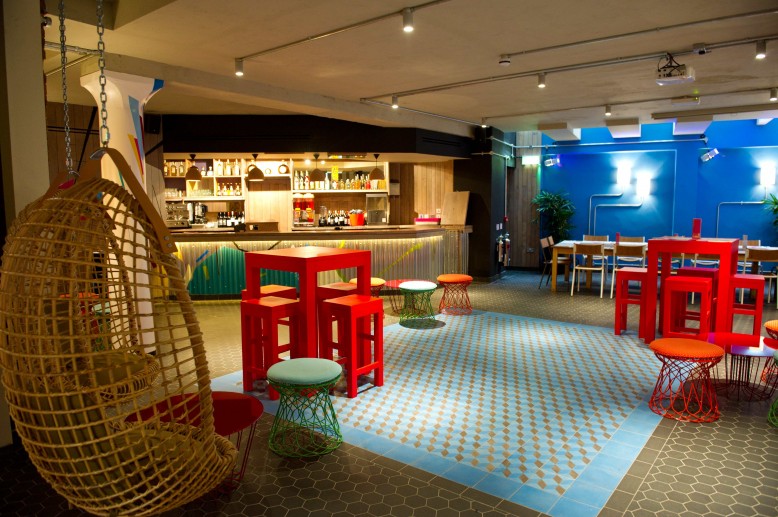 The team at The Arcadia, are not keen on writing reviews on chain restaurants. We like the idea of being able to share with our readers, something a little more unique. However, as I only recently learned of Wahaca and neither Monicha nor Jay knew about it, it had come to my attention that there must be other Londoners yet to discover Wahaca.
Despite my ignorance of the Mexican restaurant, there were many others who were clearly familiar. There was a long queue to be seated, which gave me the chance to take in the bright interior consisting of grey, blue and yellow bricked walls, bright blue wooden chairs and green garden table sets. The random combination of furniture woke me up instantly, along with the loud infectious rhythms of Mexican music, making me want to salsa immediately.
Luckily, there wasn't a long wait for us, as the party for the birthday girl had already arrived. We were led downstairs to the bar and were greeted by a darker version of the cheerful interior upstairs, this time with red wooden stools and hanging pods to sit on.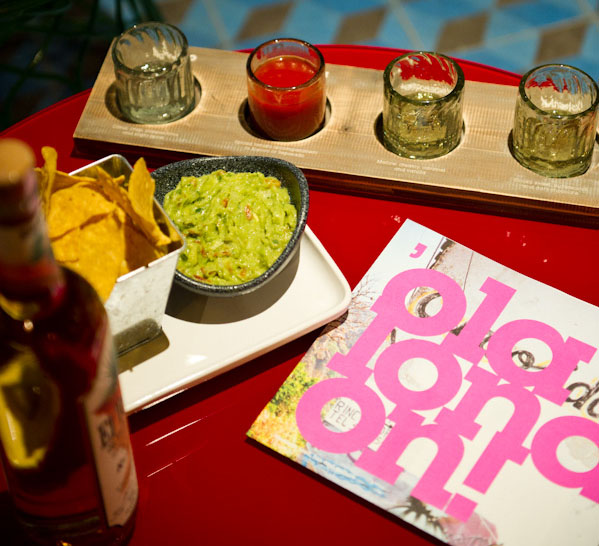 Recommendations:
We ordered cocktails whilst waiting for our dining table. Even though, there was nothing new on the menu, they made the best conventional cocktails; I had the most delicious Mojito!
Their fresh 'Guacamole' is definitely something to nibble on whilst waiting for your main. The friendly staff recommend trying two or three options from their extensive 'Street Food' menu which includes smaller portions of traditional Mexican dishes such as tacos, taquitos and quesadillas. However, I felt a little more adventurous and tried the 'MSC Fish a la Pimienta', grilled fresh haddock with peppers, onions and pumpkin seed sauce, served with salad and green rice and I made no regrets with my decision. I am still dreaming of their 'Mexican Chocolate Tart', the hint of chilli gives it a kick you would not expect to be so delectable.
80 Wardour Street, London, W1F 0TF
www.wahaca.co.uk