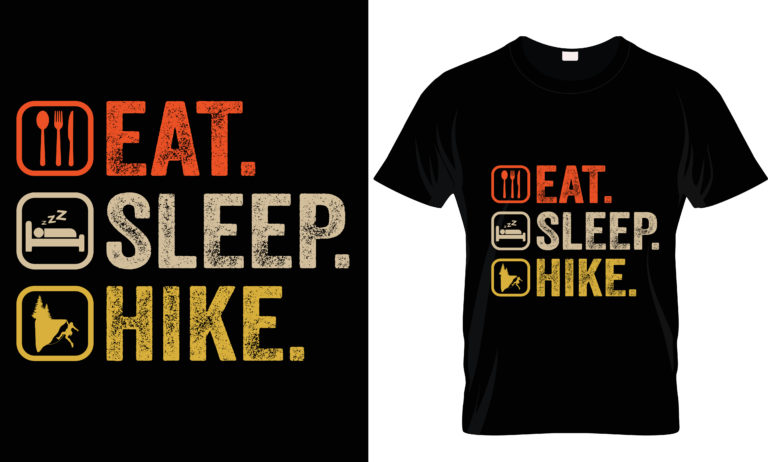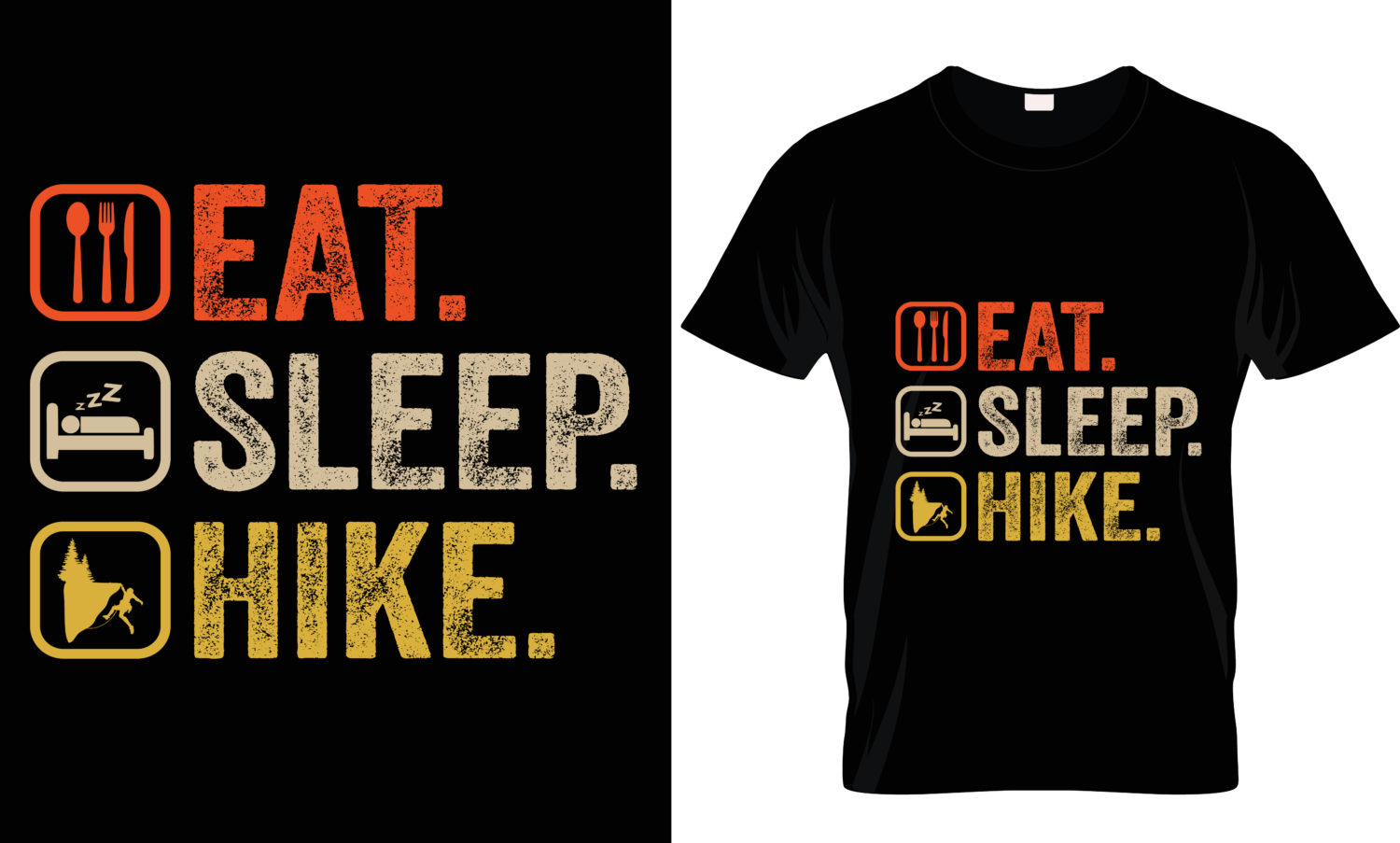 The year 2022 saw a skyrocketing number of different t-shirt designs. One of the reasons why many styles emerged is the development of custom printing companies which makes it easy for you to design a t-shirt depending on your preferences. With custom t-shirts, you can add favorite images or design them according to the new trends you may be interested in.
If you're considering printing custom T-shirts—depending on today's trends in sports, comedy, news, gaming, e-commerce, or lifestyles—read on for a review of all the t-shirt design trends in 2022 that you may want to know about.
Handwritten Designs
You can portray your personality by adding handwritten text to your t-shirts. You can add text that represents a meaningful message. In 2022, the need to be expressive is prevalent across the globe, with people desiring to show more authenticity. What better way to express yourself than the t-shirt you wear?
It is important to note, though, that when designing t-shirts with handwritten text, use software that'll show the final look before finalizing the design. This way, you'll be able to assess if you are satisfied with the style before printing it.
Bold Text, Lettering, And Mixed Color T-Shirts
Bold texts can also be an excellent way to express creativity through your t-shirts without the need to add images. Lettering designs can be appealing with the proper use of fonts. Using bold lettering is ideal if you want a t-shirt design that everyone can appreciate, even from afar.
Color mixing is also an excellent way to design a t-shirt. These colorful shirts are prevalent during festivities and holidays as they give vibrancy and energy. Make sure to use colors that complement each other well.
Repeated Text
If you want to put emphasis on a message, you can add it repeatedly on your t-shirt design as much as possible. Ensure your message is very compelling and clear. It can be a famous meme, a movie line, or a mantra. Also, have an attractive font that rhymes with the text's tone on your t-shirts.
Vintage Vibes
This year, some old design trends came back, like vintage creations. Since vintage design elements were of pale colors, you should also design your shirt according to that aesthetic. To make it more vintage, you can make the borders and writing in a darker shade. You can also use other vintage elements, like icons or famous brands from a certain era.
Tie And Dye
Even though it was a trend in the past, it was still embraced in 2022. To make your t-shirts outstanding, go for an intricate design with unconventional colors which can visually portray your design properly to avoid making typical design errors in your t-shirts. Tied and dyed shirts are more popular during summer since they can complete a perfectly bright and vibrant fit to match the season.
Illustrative
If you're into comics, manga, or cartoons, making t-shirts with illustrations of your favorite comic book characters could be an excellent choice. It enables you to portray your individualism and share your interest with those of the same passion.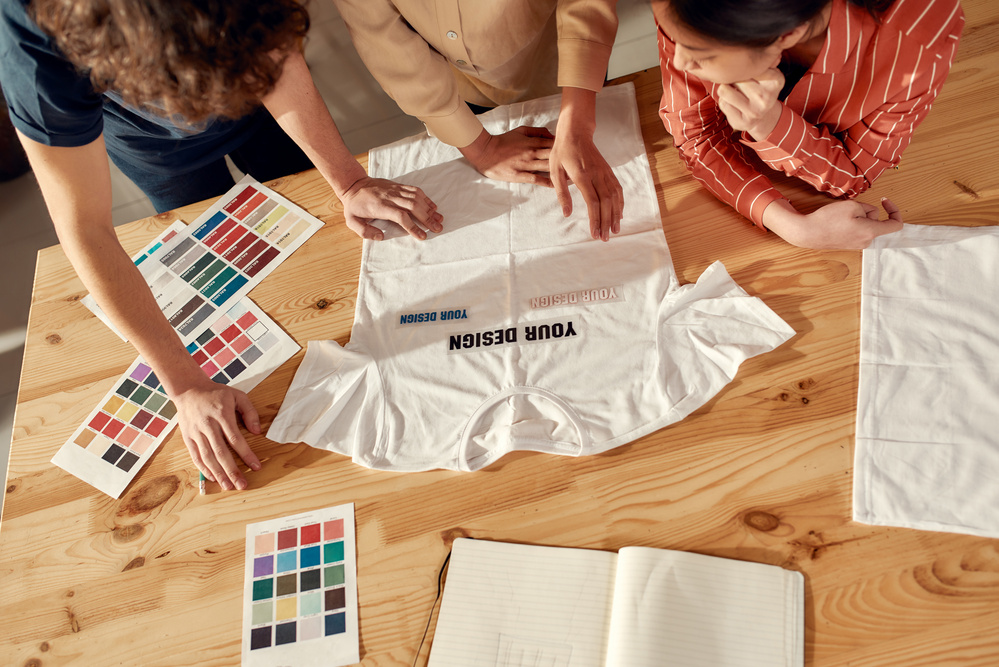 Book Designs
Book-reading enthusiasts in 2022 also got into printing the books they love on custom t-shirts. It may be a way to gather funds to support a bookshop or put-up money to bring together book lovers. Regardless, adding book designs on a shirt can be an excellent stylistic choice if you are a bookworm.
Retrofusion Designs
Retrofusion is another design rocking this year. This design is a combination of retro styles and futurism, which is seen to be a trend among numerous clothing designers. With this design, you can mix some of the most known futuristic and retro themes like zombies, space travel, robots, or floating cards in your t-shirts. You can also add retro elements like famous movies, celebrities, and brands.
Anime And Pixel Art
Anime is a design that's been among the most trending in 2022. It allows you to design your t-shirts with your favorite anime characters. Movies and cartoons use numerous anime still images, making them best for t-shirt designs. An interesting factor is that they are appealing on a t-shirt because they are colorful yet easy on the eyes.
Pixel art is another trend that began early in 2022 but was quickly embraced by many people. As time goes by, many believe that less is more, and that is what pixel art is all about. Its minimalistic style makes for a good trendy t-shirt design.
Crypto
Cryptocurrency became even more famous in 2022 among investors. If you're a crypto enthusiast, you can print crypto images to show your love for it. You can make your design distinct by looking into recent concepts and jokes on crypto and adding them to your custom t-shirt.
Nature
With many natural disasters facing the world, the need to advocate for environmental preservation is paramount. When you print environmental advocacies on your t-shirts, you encourage everyone to take a step in mitigating the negative impacts the world is doing on the environment. If you also love plants, you can have your favorite flower or tree drawn on your t-shirt.
DIY Shirts Cut Styles
You can reuse your old t-shirts by creating new and interesting designs on them. All you may need are scissors, a sewing needle, and thread, which you probably have at home already. Some of the cuts you can try are:
Illusion V-neck t-shirt cutting: You can transform a plain t-shirt into an elegant one by making cuts across the neckline with a rotary cutter, leaving the area under the neckline with classy perforations.
Muscle t-shirt: You can change your unused t-shirt into a muscle tee by cutting the t-shirt sleeves.
Geometric cutouts: You can add some to your t-shirt by cutting a small diamond figure beneath the neckline.
These are a few examples of DIY t-shirt designs you can make this 2022, but there's a lot more to explore.
Conclusion
Striking t-shirt design ideas have emerged in 2022. Some designs are related to current events, and some are trendy and iconic. So, if you haven't tried some of the ideas above, it's never too late to try them out. Stretch your creativity to the limits and develop unique designs that people will genuinely admire.