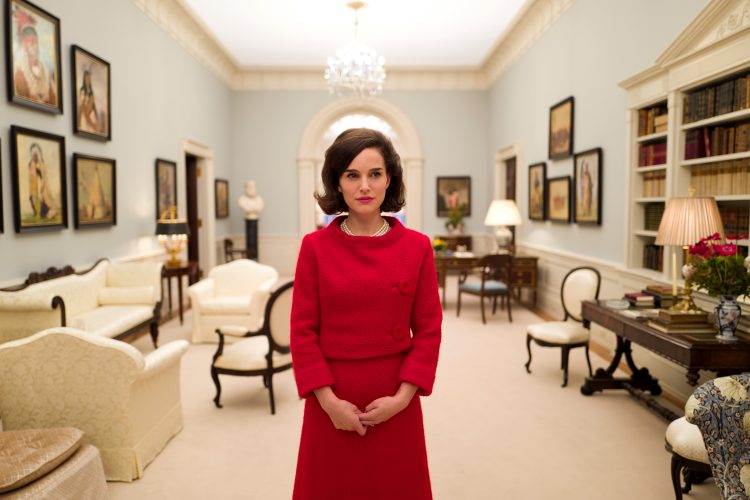 Not that anyone had any doubts about it in the first place, but Pablo Larrain's new Jacqueline Kennedy biopic reiterates the fact that Natalie Portman is one of the most talented working actresses in Hollywood at the moment. As the First Lady wipes her dead husband's blood off her face quietly weeping in front of a mirror and shortly after sits on a plane by the casket with a dead look in her eyes in her blood-splattered iconic pink Chanel suit, the heavy onslaught of emotions that Portman's performance evokes is difficult to control.
Jackie Kennedy Onassis ranks as one of the most popular First Ladies in the history of America, a fashion icon and trendsetter, known for the highly publicised restoration of the White House. What I (lukewarmly) expected from Jackie was a sleek, shallow period drama with some lavish '60s costumes, cocktails and stylishly smoked cigarettes. What I came out with instead, was a portrait of a very conflicted, broken woman in crisis and a heavy, heavy heart.
Don't get me wrong: Jackie does offer gorgeous costumes, impeccably styled hair and luxurious surroundings through and through, yet at the heart of it is a tragic story of woman who had everything in the world, including the most powerful man in the US by her side, only to have him tragically die in her arms, and come back to a life that doesn't hold anything for her anymore.
The biopic centres on the short period following John F. Kennedy's assassination. Jackie's story is explored via interview she is giving to a journalist a week after her husband's death and various flashbacks to different periods of her life as the First Lady. We witness the excruciatingly awkward filming of the tour of the White House she gives to CBS News (one of the many projects that were referred to as her "little vanity projects" by John F. Kennedy), the assassination of her husband while she is next to him in the car and the immediate events that followed – all of it taking us step by step through the excruciating journey she had to make.
Starring Natalie Portman in the titular role and featuring an incredible supporting cast including Peter Skarsgaard, Greta Gerwig and John Hurt, Jackie is directed by the visionary Pablo Larrain with uncompromising sincerity and almost claustrophobic constant closeness to Portman's face, capturing every quiver, tear and smallest change in expression.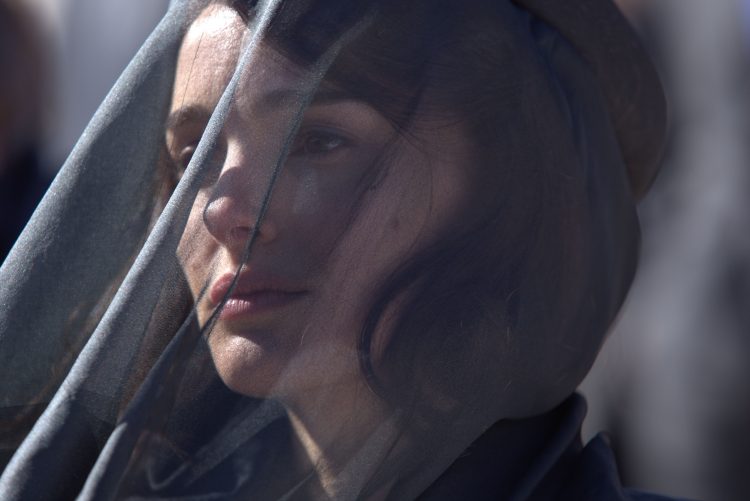 It is not easy to watch. Natalie Portman's brilliant, emotionally-charged performance pulsates with raw pain, suffering and what feels like an impending mental breakdown. After the assassination, she returns to a world where she doesn't have a say in anything anymore: without her powerful husband by her side, she is treated like a child, with all decisions, big and small, being made for her. Hurting and completely alone, she sees John F. Kennedy's funeral as her last chance to shine and leave her mark as the First Lady.
Portman looks frighteningly similar to Jackie Kennedy with her perfectly curled bob, chic suits and vulnerable, glistening brown eyes. Yet what makes this film so great is the fact that the portrayal does not demand sympathy or pity from its audience. While her suffering is genuinely tormenting to watch, she also reveals a side of her that's not easy to like at all. While planning her husband's grandiose funeral, she admits that "all of its pageantry is not for him, or the work that he has done – it is for her".
Her lack of personal, emotional fondness for John F. Kennedy is also quietly unsettling. When speaking of him, she only ever refers to his work and achievements; he is only "the president" – never a loving husband, a close friend or a great father. Taken all of this into consideration, it's a very refreshing biopic: no glamorisation of its subject, no overt fanaticism or morose wallowing. The portrayal of this enigmatic "queen without a throne", as Pablo Larrain refers to her, is completely open to interpretation and has no hidden agenda.