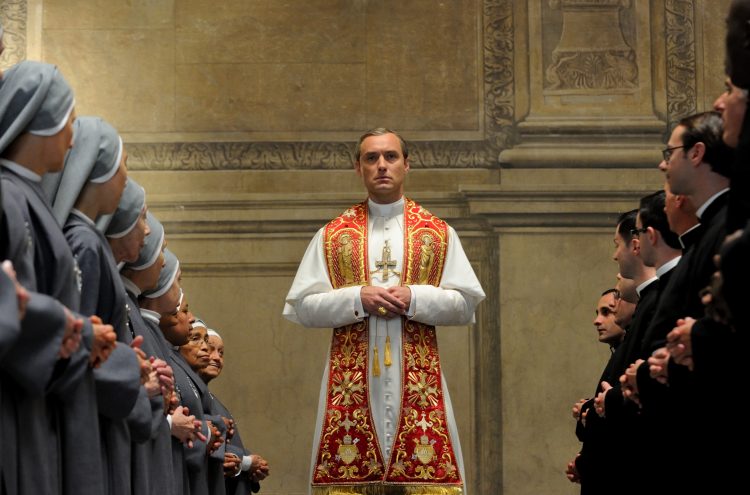 I had no idea what to expect from The Young Pope. Starring Jude Law as the first American Pope in history, Pius XIII, aka Lenny Belardo, and directed by the Italian master of style and BAFTA Award winner Paolo Sorrentino, it is a new series about the Catholic Church and its highest earthly leader, due to be released in October.
Intrigued by the premise of seeing Jude Law in papal robes and excited to see the latest pet project of Paolo Sorrentino whom I've long predicted to be the next great director ever since This Must Be the Place, I was buzzing before the screening of the first two episodes of the series in Venice.
And, boy, did it deliver. Sorrentino did not waste any time and hit the unsuspecting audience with a surreal opening sequence of Law crawling out from under an ocean of sleeping infants in St. Peter's Square in Vatican at night, followed by an electrifying sequence of shots of the athletic young Pope getting ready for a busy day: shaving, showering, flashing his toned buttocks while putting on his snow-white garbs, all of this accompanied by a thumping electro/opera soundtrack. The Vatican has never been so sexy.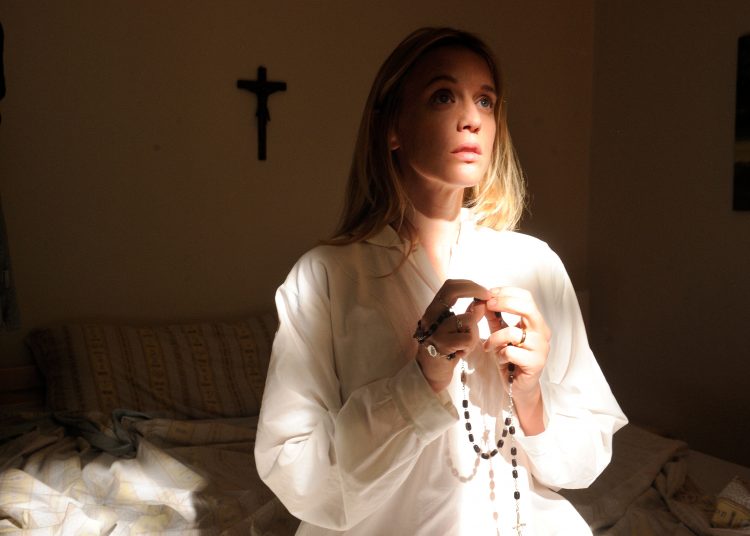 As crazy as the premise sounds on paper, watching it, you're surprised that nobody thought of it (nunsploitation aside) before. Catholicism is filled with sexual imagery, beginning with Christ on the cross himself, ending on all the overtly carnal biblical depictions in classical art. It only made sense to sexualise it even further with a dark, provocative, House of Cards– style behind-the-scenes storyline.
Naturally, Jude Law is in the vanguard of the film in this delicious, fun, meaty role. Smoking cigarettes and demanding his Cherry Coke Zero for breakfast, he is young, charming, manipulative, forceful, naïve and everything in between. You can tell how much Law enjoys the role and this enjoyment translates directly back into the audience, gasping for air in expectation of the next shocking scene.
The supporting cast is incredible as well: Law is joined on screen by Diane Keaton in an endlessly entertaining role as a nun who adopted Lenny as a child, the ever charismatic Javier Camara, the double-crossing Silvio Orlando as well as many other, well-respected cinema heavy-weights.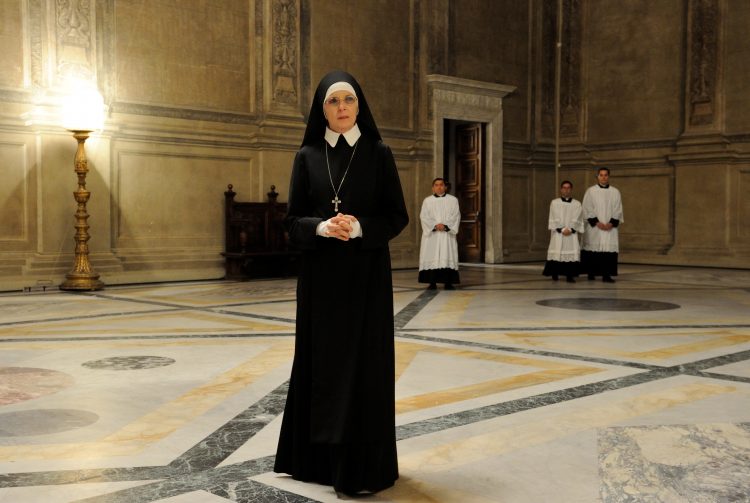 Visually, Sorrentino does what he knows best: going to town on the sumptuously sleek, racy, opulent imagery, filled with wide angles, extreme close-ups, dynamic panning shots and gorgeous Italian architecture. It is a true feast for the eyes, with some dark, dangerous undertones and witty one-liners.
Every now and then the script does get a bit convoluted. Even after two episodes, the intentions of the radical Pope are unclear, resembling some strange form of dictatorship, expressed in his first address to the faithful, but we still don't know what his plans are exactly. It does, however, leave you hungry for more and intrigued at where they're going to take wild, dishy Catholic adventure next!