It is not always easy to shop for a meat lover, and while sure, you can win their heart by turning up to their door with a T-bone steak from the butchers, but how many times have they had one of those before? No, to really please them, you've got to get creative. In this article, we will tell you seven creative gift choices to give to a meat lover, whether it be your brother, sister, mother, friend, or father. The seven gifts listed here are sure to put a huge smile on their face and make whatever the occasion is ten times more special. Let's find out what those seven creative gift choices are, shall we?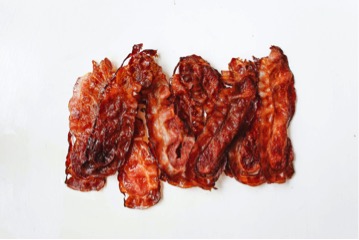 1. Bacon Roses
Bacon roses are growing in popularity among meat lovers. They are made by combining maple-candied chocolate with bacon and are downright delicious. Any meat lover who has not tried these will instantly fall in love. They can be a great gift to give to any meat lover. These tasty snacks should be consumed in moderation, so be sure to hide the box from the meat lover, otherwise, they will finish them all in a single day!
2. Jerky Hampers
Beef jerky is one of the most popular snacks in the entire world, and not only are they delicious, but they are chock full of minerals and vitamins. A bespoke jerky hamper could be a fantastic way to cheer up a meat-eater. There are now many artisan jerky makers on the scene, and there are many options for jerky hampers available to you. It is a great gift that will be appreciated hugely, even if it is eaten in a single day! Be sure to customize the hamper and have the person's name spelled out in jerky!
3. Organic Meat Package
There are many farms that will deliver meat in a cooler box right to your door. It has become a very popular trend in recent years for people to purchase their meat directly from farm suppliers, rather than intermediaries like butchers and supermarkets. Organic meat is healthy and much tastier than non-organic meat [healthier, too]. If you want to get an awesome gift for your meat-loving loved one, then an organic meat delivery could definitely be something to consider, whatever the occasion. The meat can be stored in the freezer, so the meat can be eaten over a period of weeks.
4. Steak Sauce
Meat lovers don't only love meat, but they love condiments that go with meat, too! A great gift to give a meat lover is the best steak sauce you can find. Try to look for a well-recommended artisan-made steak sauce. This is sure to be a gift that will be used again and again! Steak sauce is absolutely delicious when combined with meat, so you could consider buying the organic meat package mentioned above and giving the steak sauce in combination with it. Just thinking about it is absolutely mouth-watering.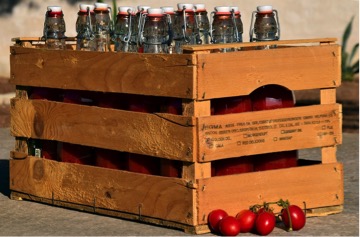 5. Japanese Knife Collection
Japanese knives are known among meat lovers for being of the highest quality and craftsmanship. These are well recommended knives for cutting meat. If you really want to impress a meat lover [and make them happy], investing in a Japanese knife set could be a great gift to give to a meat lover. These kits can cost a lot of money, however, so only make the purchase if you can afford it. If you do manage to find the cash, you will find that this is one of the best gifts you can give a meat lover, for it enables them to prepare their meat with precision every single time they want to have a cookout.
6. Complimenting Whiskey
Whiskey is a favorite of all meat-eaters. You can try to find a whiskey that will compliment their favorite type of meat so that with every meal, they will be able to have a tumbler full of brown goodness. Of course, if your loved one does not drink alcohol [which many people do not these days], then you can try to find an artisan cream soda or dandelion and burdock drink to give them with their meat. A complimenting drink is a great way to make them happy.
7. Chutneys and Preserves
There are many gifts that you can give a meat lover, but chutneys and preserves are one of the best. These jammy treats are a great compliment to meaty meals. You, like with many of the suggestions here, can find artisan chutneys and preserves that taste wonderful.
With the help of this page, you now know seven gifts to give to a meat lover that will be greatly appreciated. Meat lovers are not hard to please, and with this page, you know a few ways that you can please your meat-loving loved one.