A marriage only prospers if you water it all the love and care irrespective of the busy routines you and your partner have. Unlike any other form of relationship, marriage is based on genuine love and respect. The only things that matter are the little efforts made to show the care and support you have for each other.
In most cases, wives are usually more empathetic and want their husbands to make them feel loved in any way. Think of your wife as a flower that blooms with happiness if you water them, and if you do otherwise, they will wither with time. According to experts specializing in dating coaching for men, it's essential to keep the interest and attention of your beloved woman if you're interested in building a serious, long-term relationship with her.  
Therefore, it's a basic necessity for a husband to plan little surprises and tokens of love for their wives in order to pay them tribute for their unconditional loyalty and affection. 
Whether you are someone who has just turned to celebrate marriage anniversaries or someone who has run out of ideas to plan for this anniversary, then this article is for you. Here are 7 amazing ways to give your wife the best anniversary surprise.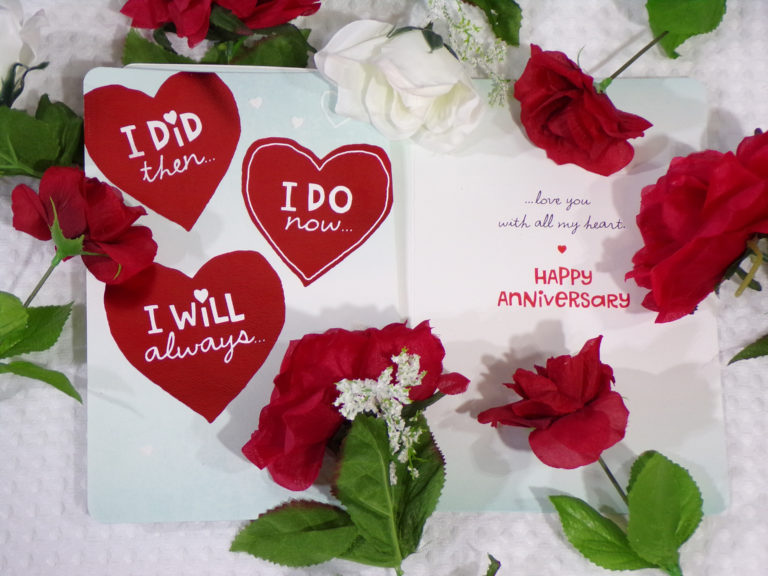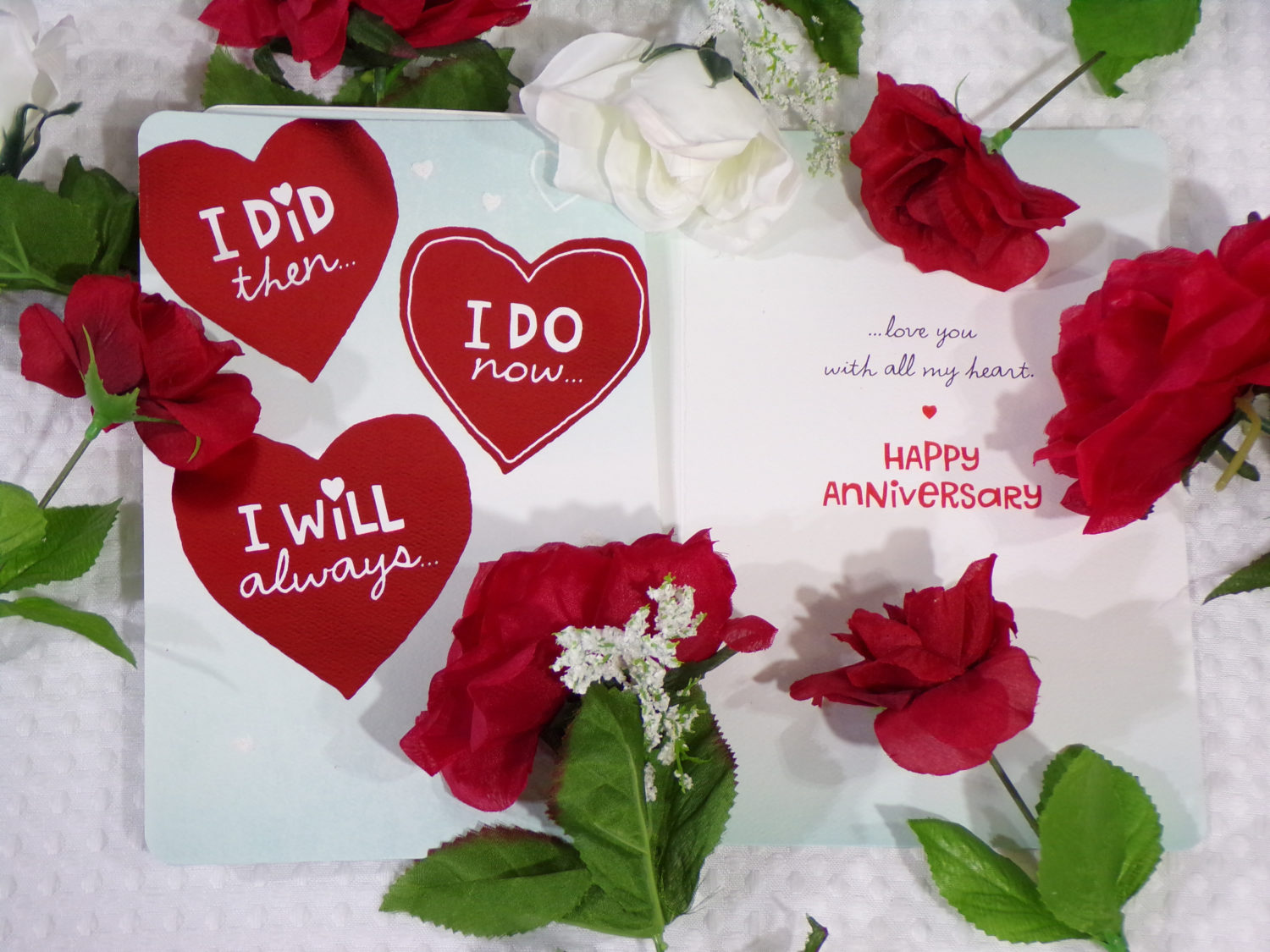 1. Decorate a Romantic Room
To start with, the best way to surprise your wife is to decorate a dreamy and romantic room. Generally, it's a good idea to gauge whether she'd prefer to have a private and intimate celebration or have a selection of guests invited to the event.
However, on an occasion like an anniversary, most people prefer privacy with their spouses to enjoy their special day filled with unconditional love. Since wives are usually more sensitive about the position they hold in your life and will always prefer to get special treatment on this occasion, they will really love your effort of making a setting for two.
2. Get Her Diamond Rings
It is said that the rings tie the strings of connection between two people from the heart, so giving your wife a diamond ring might make her heart melt. Since diamonds are stones that hold a special place in a woman's heart, she will love the present. To make this present really special, you can surprise her with two stone diamond rings that symbolize the eternal love of two people committing to love each other forever. This is also the reason why these rings are known as 'forever rings' since the two attached diamond stones will always remind your spouse of your eternal love for them. This way, you can make this anniversary the most memorable and nostalgic one yet.
3. Special Greeting Cards
The fundamental rule for a successful marriage is to express the love you have for your life partner. Writing deep love notes, letters, and customized cards for your wife on special occasions like anniversaries is the best way to let each other know how much they mean to you and how their existence has filled your life with compassion.
4. Set a Dreamy Date Under a Starry Sky
Celebrating your anniversary under the natural setting of a starry night and the glowing moon can appeal to your wife from the heart and soul since most women are more dreamy in nature. They love every plan that symbolizes pure emotions and love. That's why walking and having a deep conversation with them under the sky will give them the highest of pleasures.
5. Get Her Favorite Cake
An anniversary requires a special cake for the celebration. Even though cakes are necessary, make them unique by letting your wife choose the cake without letting her know about the surprise party you planned at your house. Then, when she reaches home, and the people special to her will welcome her with a birthday song, she will surely be amused.
6. Plan a Romantic Dance
An anniversary calls for a perfect 'couple dance'. You can play your favorite songs at the party and get your wife to the dance floor to spotlight romantic dance performances. On the other hand, you can also arrange instrumental songs in your favorite restaurant or in your decorated room to enjoy the dance in private.
7. Get Her Favorite Flowers
Flowers will always remain special for a wife. Since they are symbols of expressing your love for your partner, she will always feel happy seeing flowers, no matter how angry she was before. You can make this anniversary special by filling your room with her favorite flowers.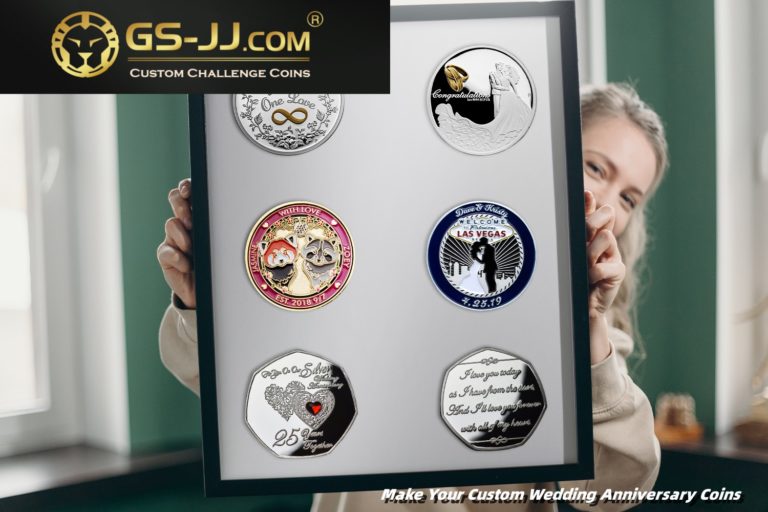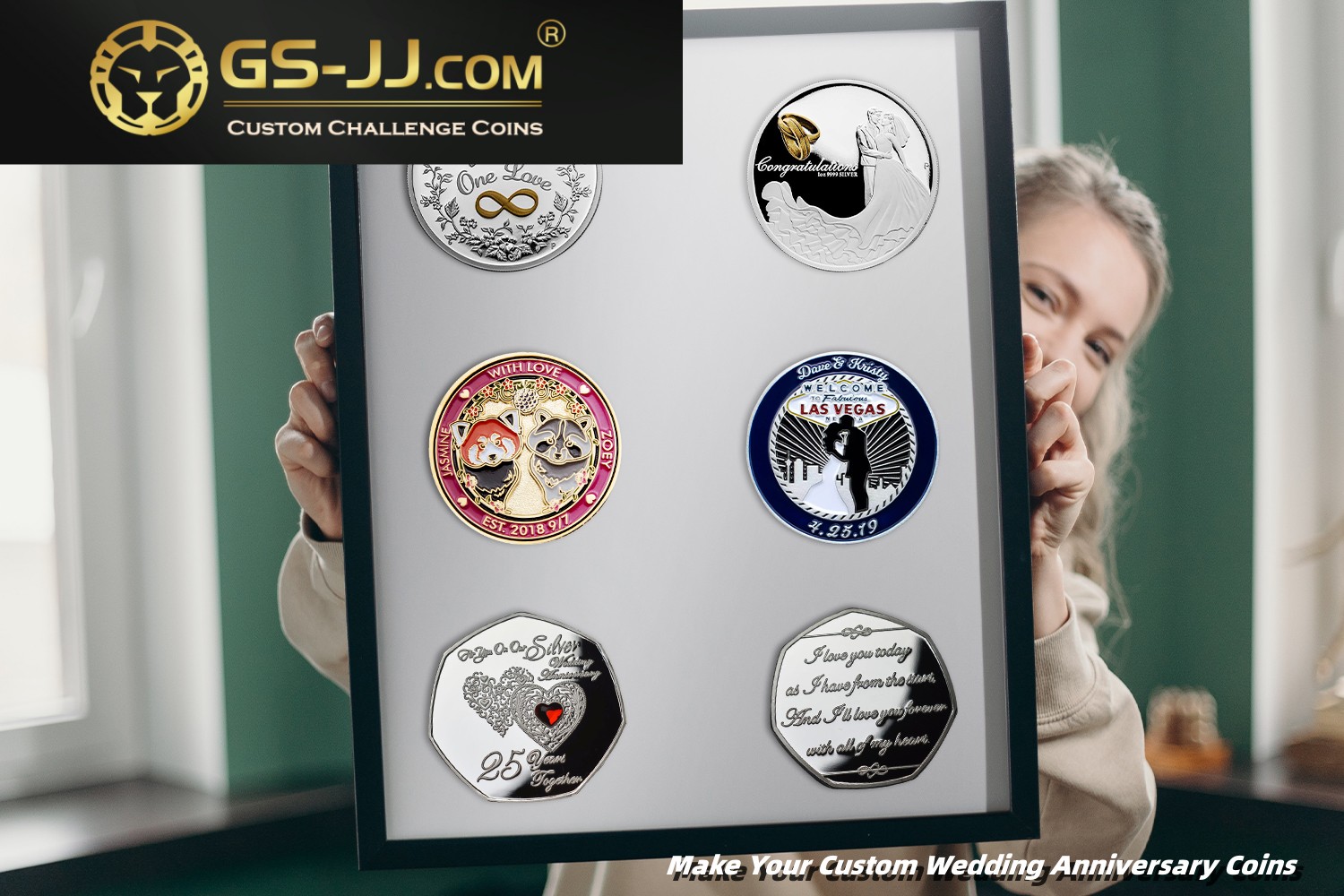 8. Gift Her a Wedding Anniversary Coin
You can give your wife a wedding anniversary coin, which is very commemorative and durable, and symbolizes your happy love and married life. You can send the date of your wedding anniversary, your sweet photo, or name and other elements to GS-JJ's professional designers, and they will help you design perfectly according to your ideas. Or you can upload these elements to GS-JJ's free design system and design them yourself. They will send you exquisite commemorative coins, so that you can give them to your wife on your wedding anniversary wife. I believe she will be very touched and think you are a caring and good husband. Order now!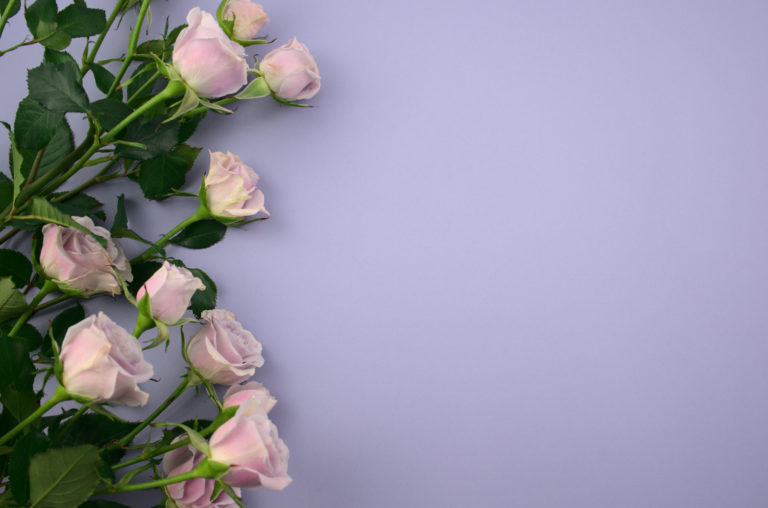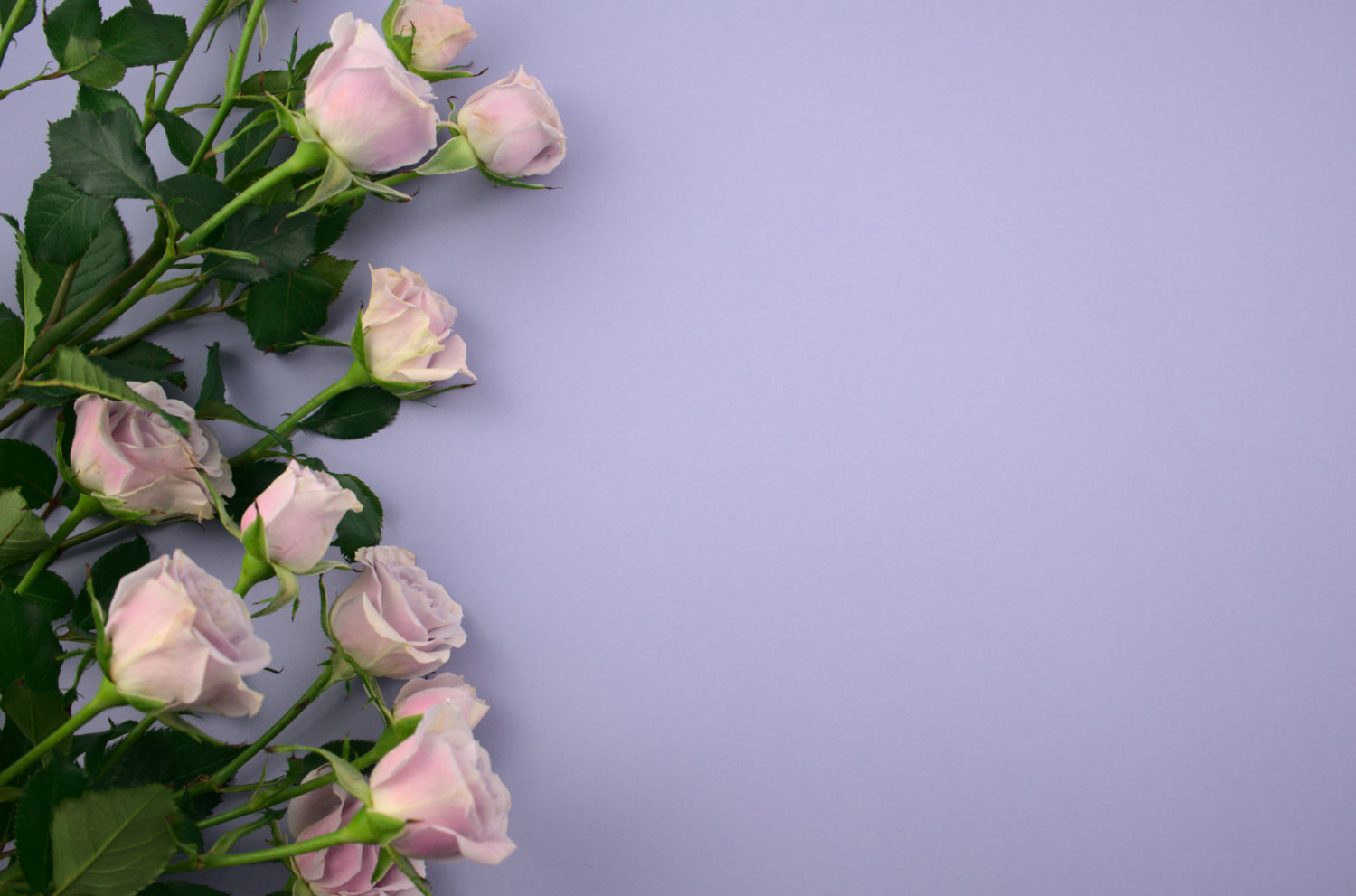 Being happily committed to a person who takes care of all your needs, gives you all their love, respect, compassion, and supports you in all your harsh times of life is really special. If not a blessing, then what is it? Only a few people are blessed with this type of fortune. Since money can buy everything except for love, if you are bestowed with this blessing then you are probably the most fortunate person in the world. So, cherish every little moment of your time with your wife, celebrate all the happy events like anniversaries, and treat her with heartwarming surprises.