Greeted by the tranquil stream that teases into the driveway of dreams, stationed – a Cullinan, a Dawn and a Wraith Rolls Royce give a warm and elegant welcome, but the staff greeting is even warmer. With a soft smile and a light, 'Welcome to Grantley Hall' my luggage is whisked away, and I am escorted to the Fountains Wing, through the rooftop atrium where my superior suite, the Sawley Suite resides.
Light cream interiors, dark wood finishes and gold touches adorn the large living space that permits a cartwheel in excitement of how charming the room is. The cream flower arrangement sits centre of the dining table lighting up the room. Picking up the TV remote with a touch of a button, the wall art rises and introduces the TV, inviting you to take a seat on the cushioned couch to rest, relax and unwind.
A stone throws away – the bathroom, so graciously lit by the white clad Italian marble, a shower and a stand-alone bath that tempts you to fill it up, get in and reside there for the rest of the stay. With no item out of place, the Möet sitting on ice and dressing gown on for maximum comfort – a celestial 48 hours at Grantley Hall began.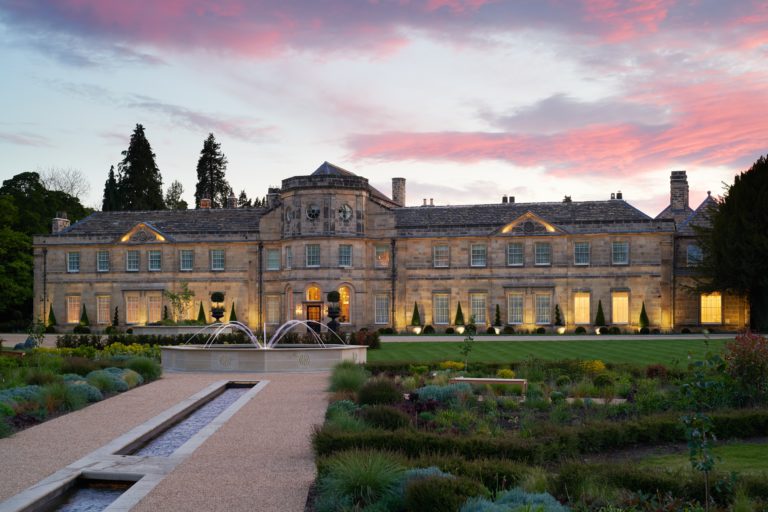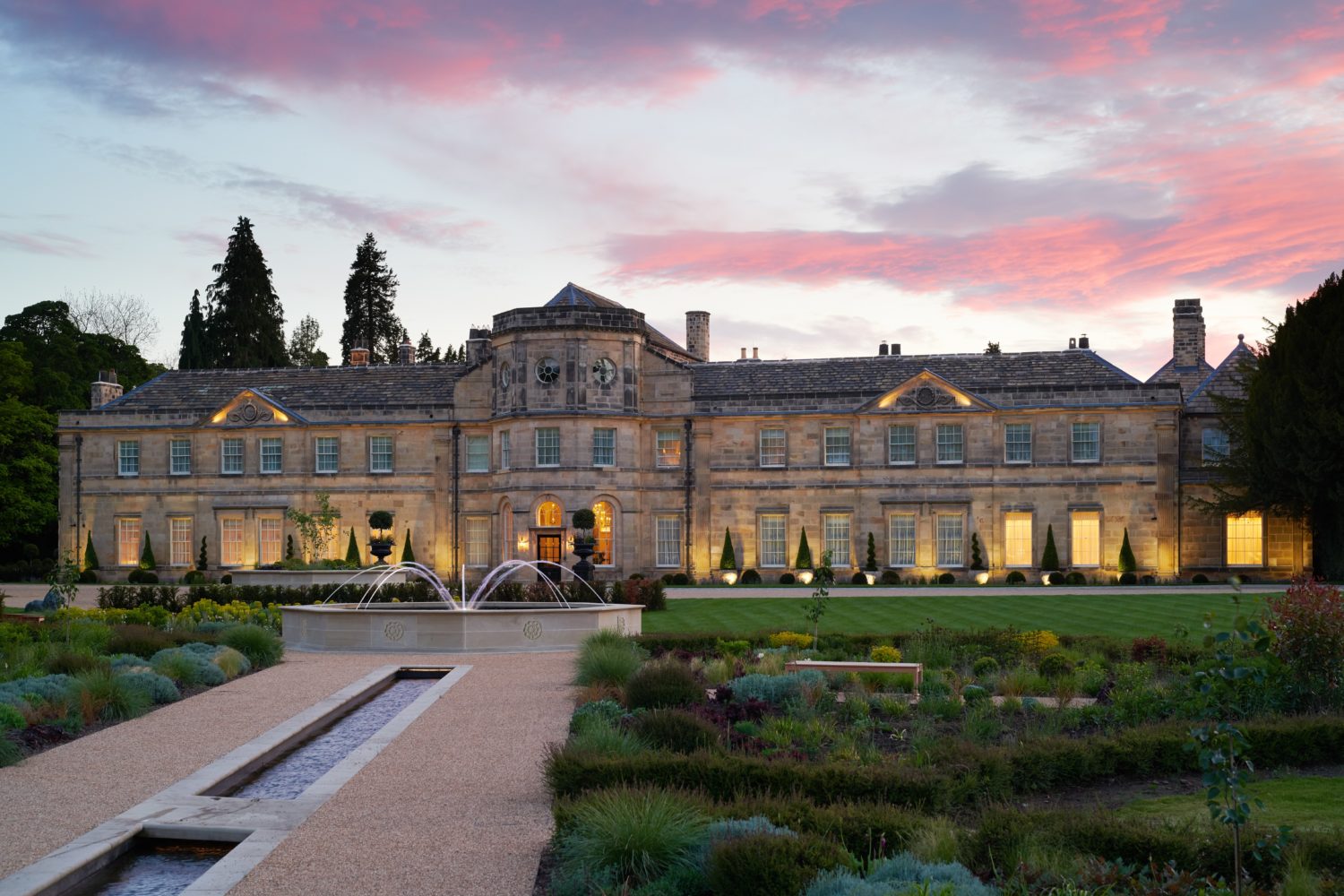 Rippling, the blue pool situated beneath my window meets with the sun shining through my suite, the wakeup call I needed after a restful sleep, off to breakfast. It's not often that breakfast is such an exquisite affair but, in the Shaun Rankin room it's just that, an unforgettable experience. Namesake of the Michelin-star chef – Shaun Rankin, with haute options of a hot cooked traditional Yorkshire breakfast, small specialities of grilled whitby kipper with lilliput caper or lemon butter classic porridge with whisky syrup and brown sugar.
My decision of scotch butter pancakes, berry compote with Stamfrey Farm clotted cream was perfect. Finishing off my breakfast with my gracious waiter topping up my glass of freshly squeezed orange juice, I was ready for my massage at The Three Graces Spa.
Ripon Yorkshire known as 'The Original British Spa Town' where balance and taking care of oneself and all your wellness needs is priority. Stepping into the Three Graces Spa at Grantley Hall instantly ignites rest and rejuvenation, whether it's the signature spa scent that tickles your nose or walking into the calming 18-meter indoor pool that leads to the outdoor hydrotherapy pool with views of the beauteous orchard either way you feel at peace.
My kind facialist Chelsea, politely enquires into all of my skincare needs. After a few genteel no's and yes', I feel calm deep breath and a spritz of aromatherapy mist into the air and my eyes closed. A face message later combined with unbelievable citrus scents and the game-changing led mask, my high-performance sonic wave facial had finished and undeniably made its mark, my face radiating and feeling lighter than ever – the title of the signature facial is oh so deserving.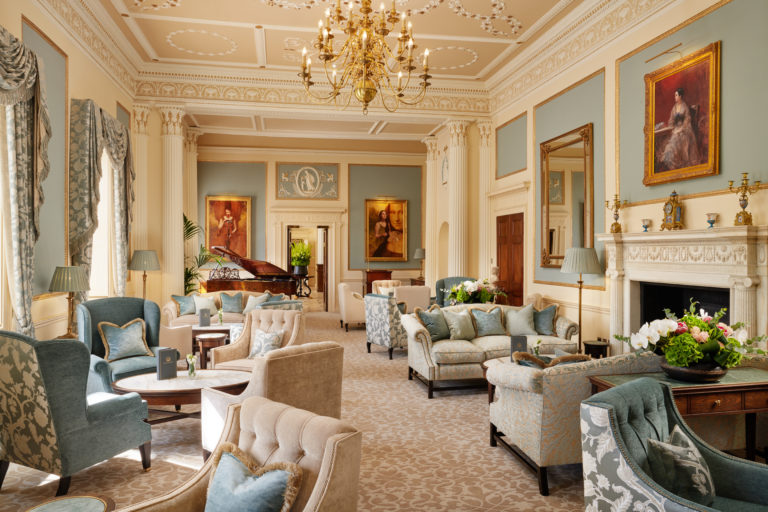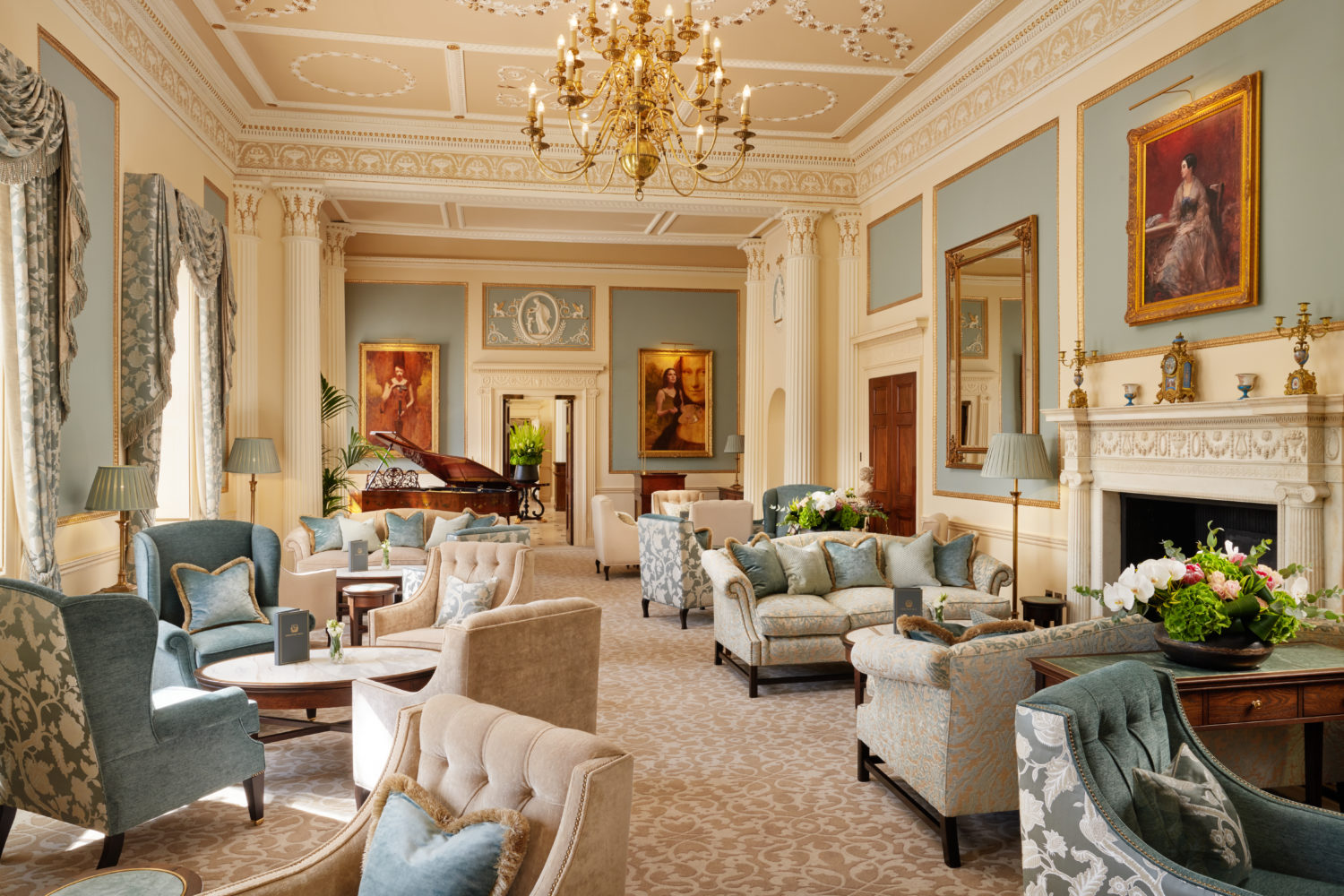 Whilst continuing to experience all the dining delicacies Grantley Hall has to offer I was not done yet. Next up The Norton Courtyard, alfresco dining perfect for a warm spring evening. Well-groomed gardens, hypnotising sounds of nature accompany me whilst I feast my eyes on the traditional British menu. Service swift and kind, my sirloin steak with clean cut fries and fresh salad was served hot and I dug in. The Norton Courtyard is a tranquil space that allows you to dine outside with a glass of house red or if preferred, a cocktail of choice.
As the evening progresses no need to worry about the temperature dropping as the overhead heaters serve for great comfort. With recommendation from our gracious waiter Sophie, I tucked into the dark chocolate tart, a sweet treat indeed with no regrets. Between Fletchers Restaurant offering suave historic English all-day dining to Restaurant Eighty-Eight that allows for a cosmopolitan taste of eastern Asia.
Rich in history, divine in dining and rooted in balance and wellbeing, to experience Grantley Hall is to truly encompass wellness at its very height. 
Grantley Hall, Ripon, North Yorkshire, HG4 3ET