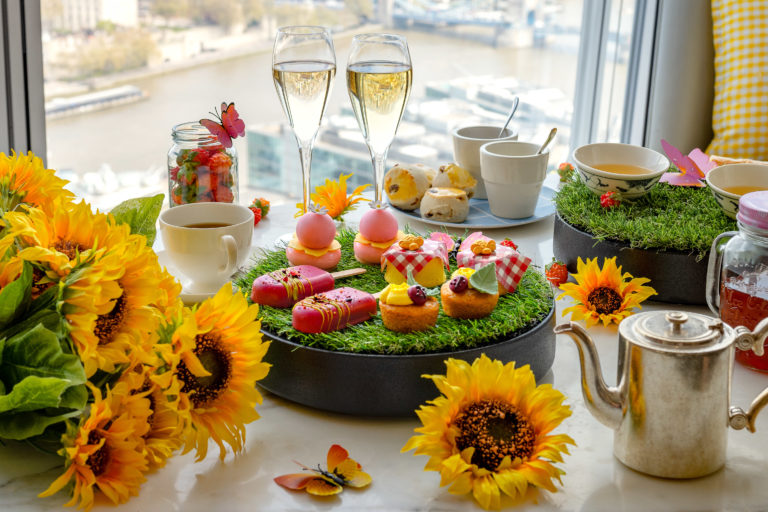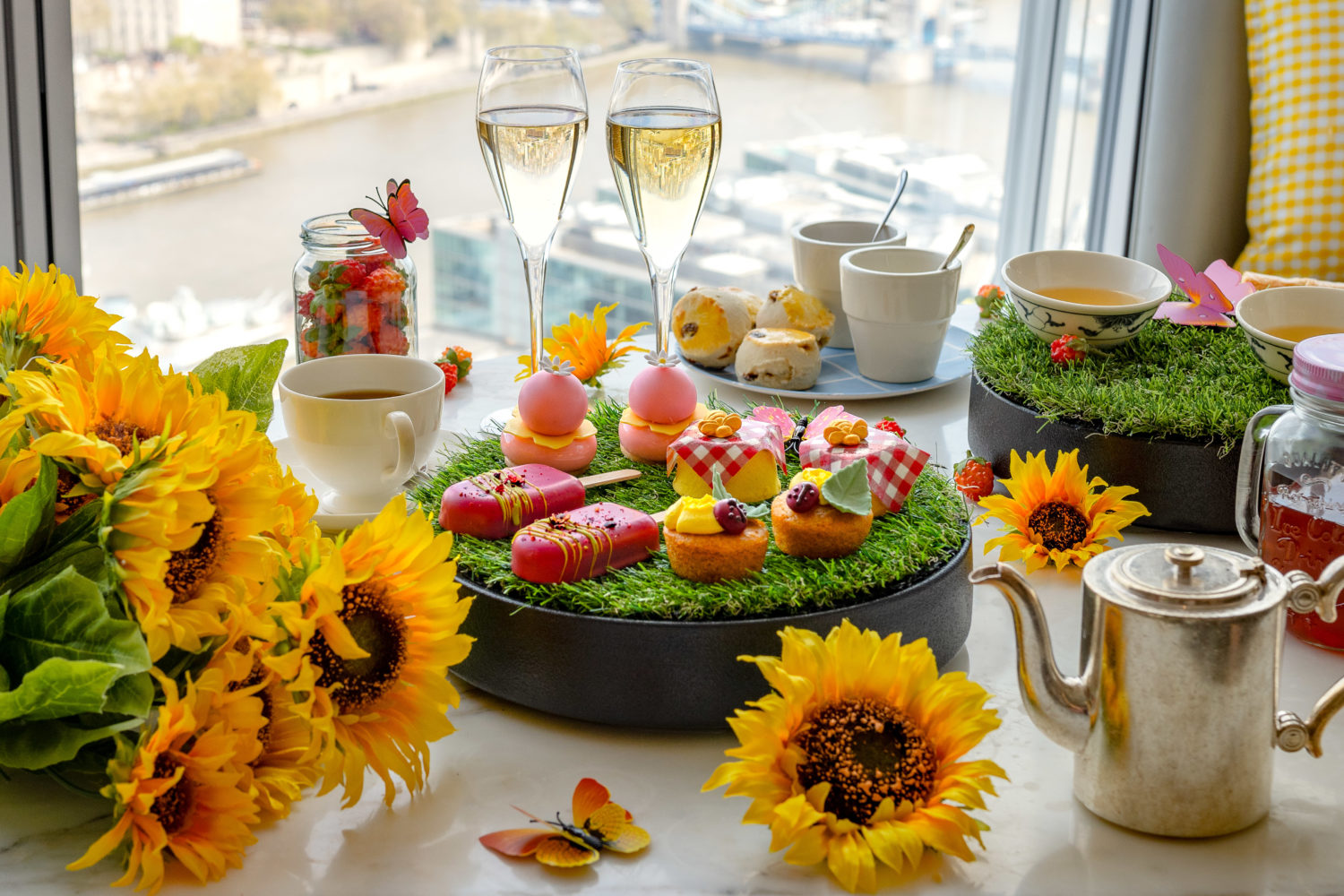 After a hibernation period over winter, the government has finally given the hospitality industry the greenlight to open up again. London is set to bloom this springtime on 17th May 2021 when the cities most beloved hotels and restaurants throw open their doors and welcome guests with open arms.
Shangri-La Hotel, At The Shard is arguably one of London's most iconic and innovative hotels. Situated in the statuesque beauty of The Shard, the hotel calls floors 34 to 52 of the majestic 95-storey architectural icon its home.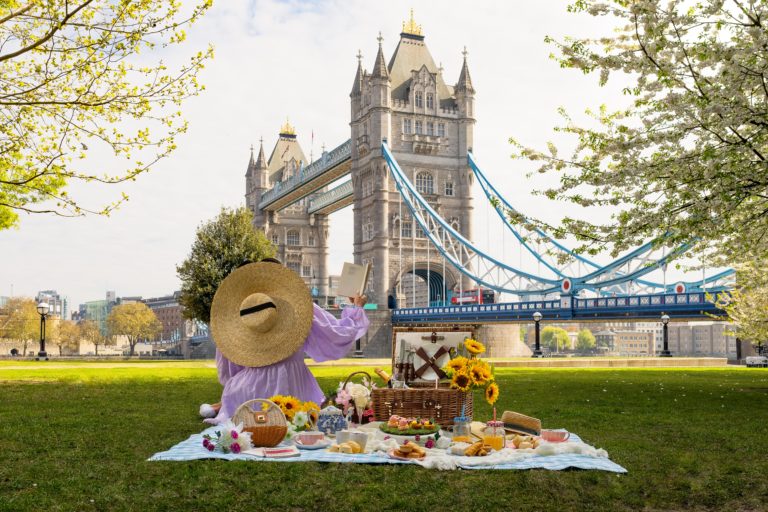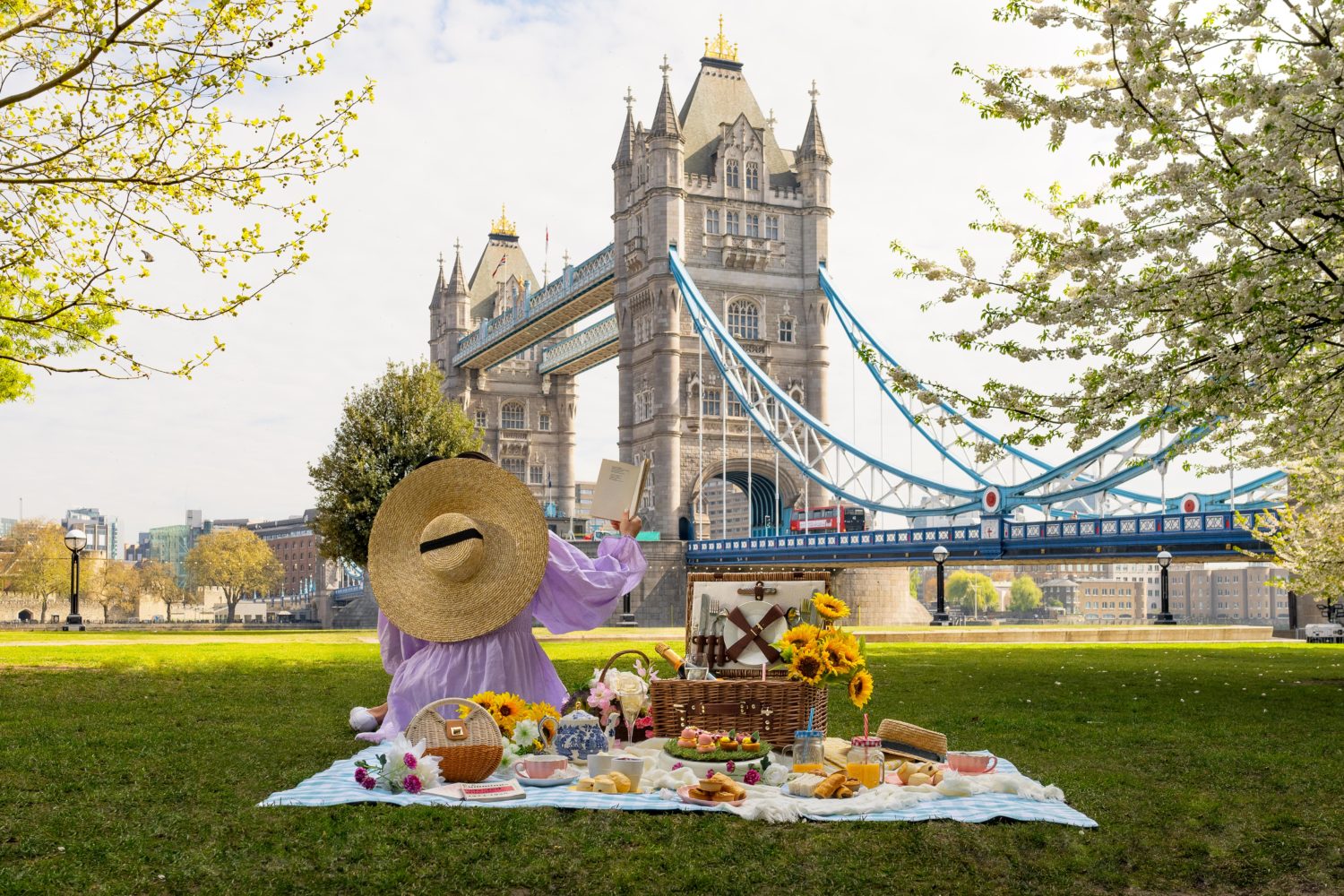 Inspired by the quintessential British springtime, the magical team at Shangri-La London will welcome guests with elegant décor and a host of unforgettable experiences. From the moment you enter the hotel lobby, be prepared to be mesmerised by the secret garden of ethereal trailing wisteria. It is a beautifully set scene, reminiscent of a picnic in the clouds where the air is heavy with scented seasonal florals and delicate butterflies await.
Beyond the beautiful décor. Shangri-La Hotel, At The Shard has introduced a range of splendid seasonal offers for a truly unforgettable spring getaway in the capital.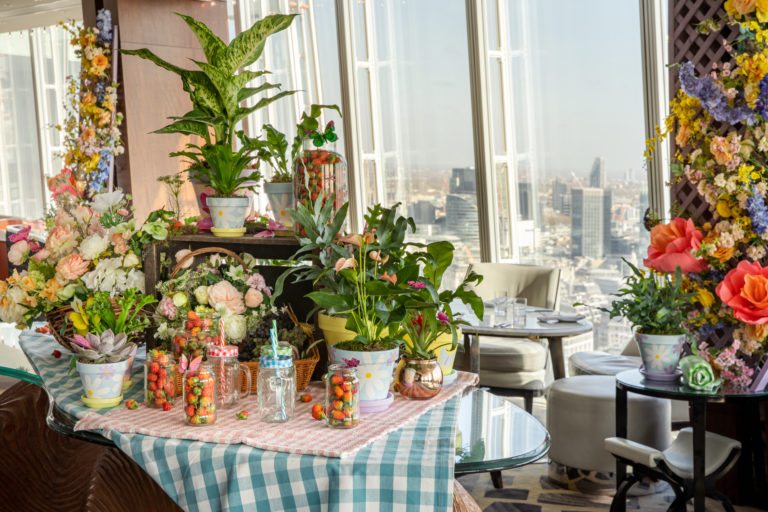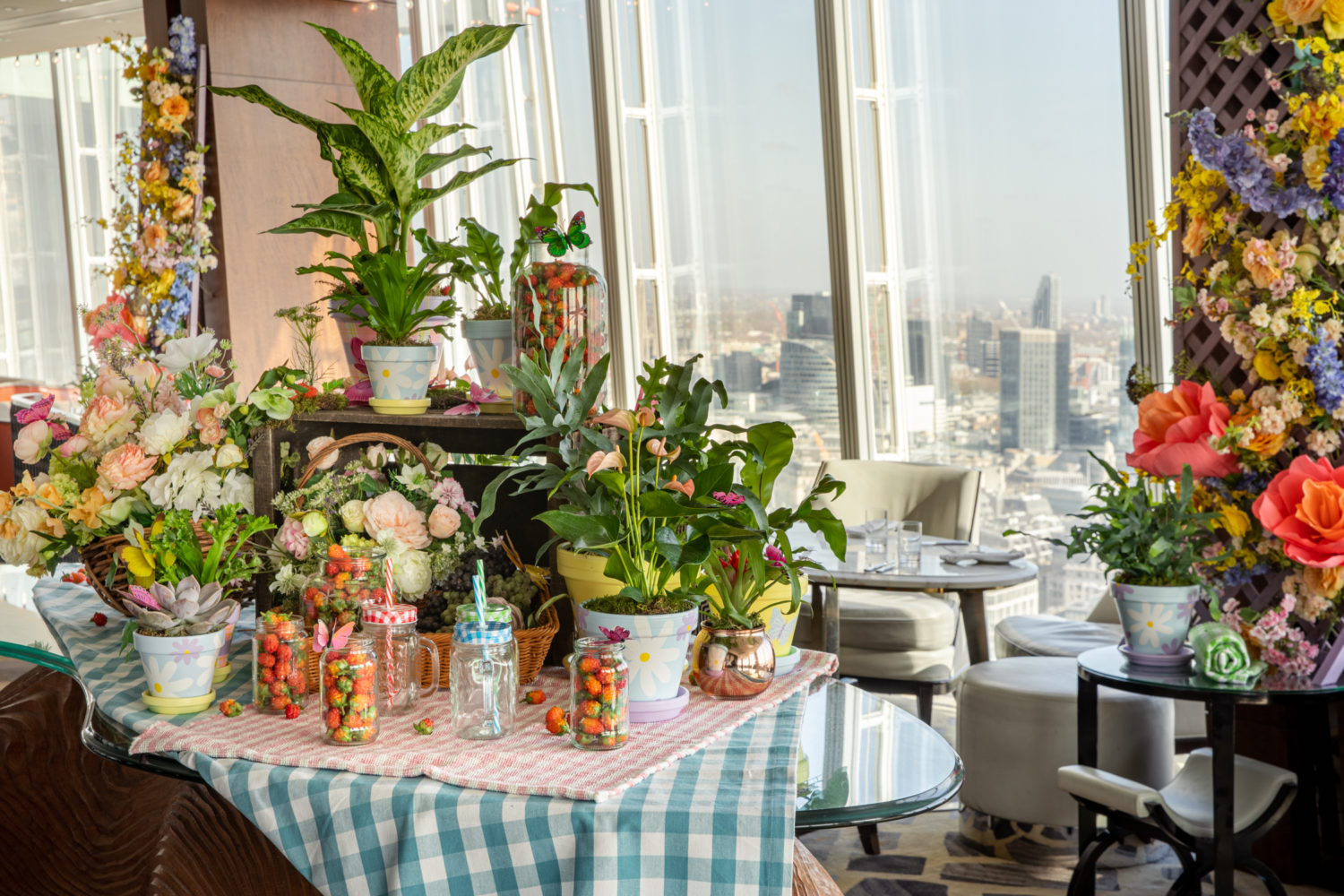 Shangri-La Hotel, At The Shard boasts a beautiful spa in the clouds, complete with the Sky Gym and infinity Sky Pool which both boast sweeping panoramic views of London. The hotel has taken a holistic approach to enhanced wellbeing with a variety of options designed to complement each aspect of the guest experience.
Shangri-La Hotel, At The Shard has partnered with celebrated organic skincare purveyor Neals Yard Remedies, guests can unwind with their choice of deluxe massage from either the comfort and privacy of their room or from one of the dedicated treatment suites. Each treatment uses a bespoke blend of 100% organic Neal's Yard Remedies Essential Oils that are tailored to the guest's desired therapeutic needs by an expert therapist.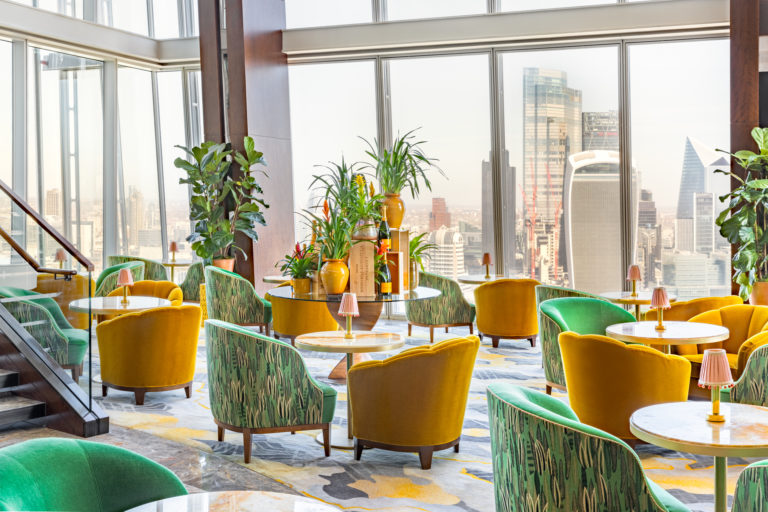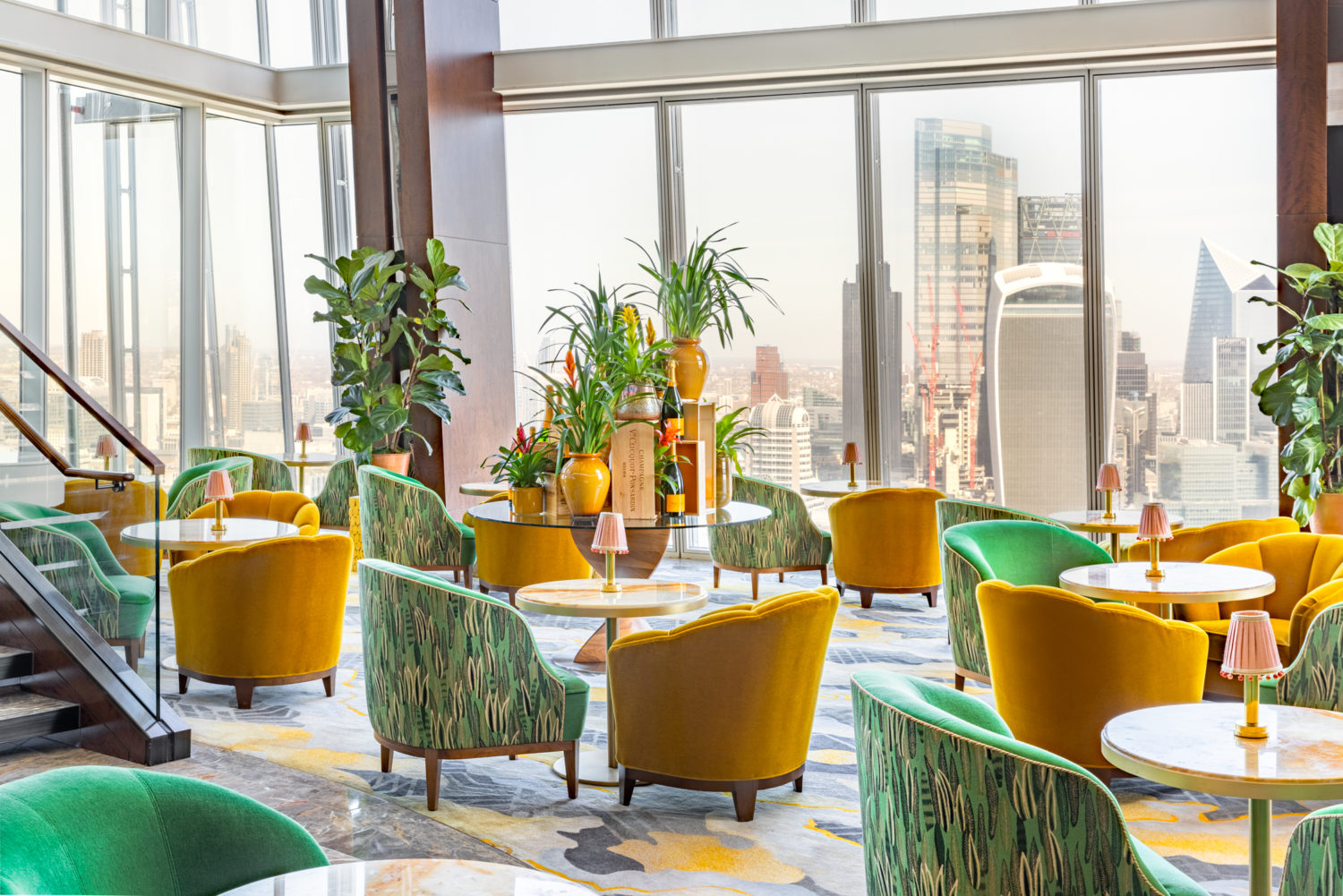 Shangri-La Hotel, At The Shard has also collaborated with fitness app Fiit to introduce remote fitness options, which enable guests to work out from the comfort of their guestroom. Via the app, guests are given access to over 600 classes and a trainer. Innovative Group Class technology allows guests to connect to a live leaderboard and remotely train alongside their travel companions.
Shangri-La Hotel, At The Shard's devotion to wellness extends throughout the hotel and into the kitchen. The beloved TĪNG Restaurant has introduced a refined vegan tasting experience that was influenced by Shangri-La Hotels and Resorts 'Rooted in Nature' social responsibility programme, which promotes the use of local and ethically sourced ingredients.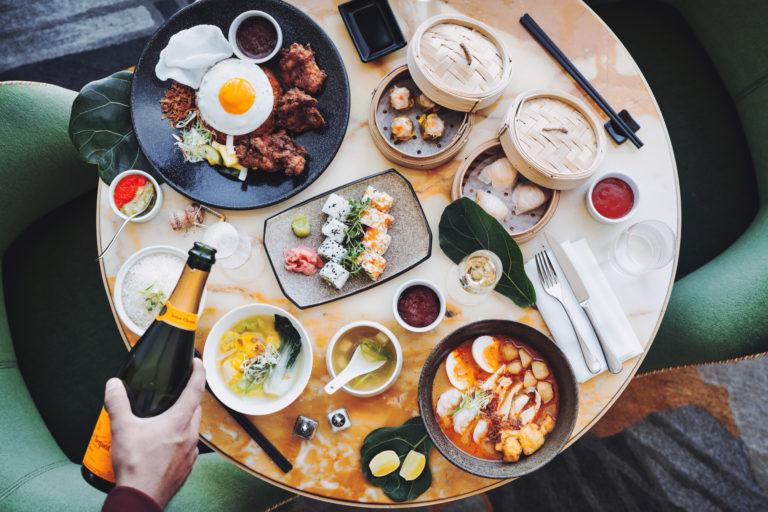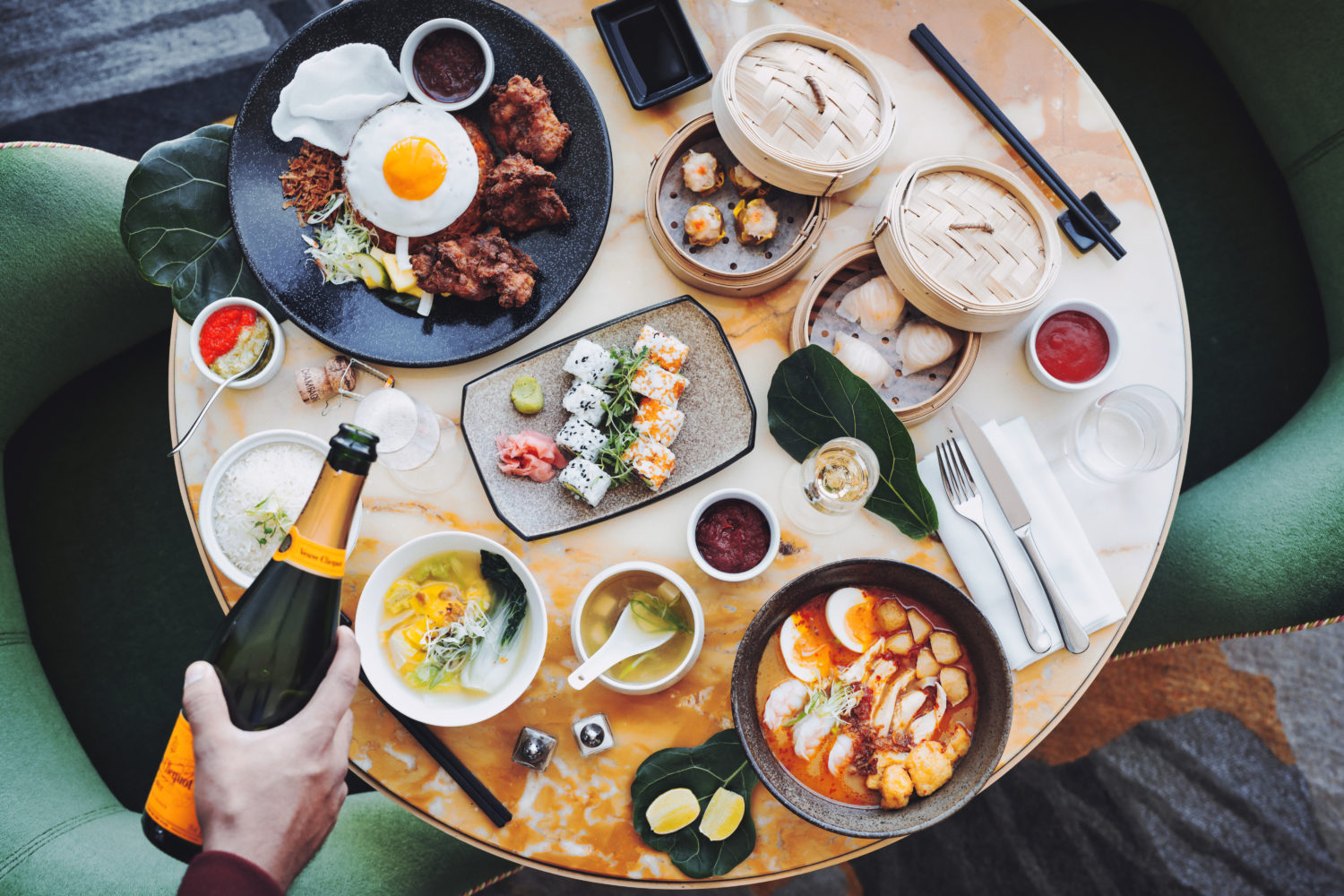 TĪNG also offers a classical British afternoon tea, served on cloud nine. The new Picnic Afternoon Tea in the Clouds features a selection of delicate and delicious finger sandwiches, handcrafted desserts, freshly baked scones and an exclusion selection of loose-leaf teas from Camellia's Tea House. A takeaway Picnic Afternoon Tea is presented in a wicker hamper and is available for guests to enjoy in one of the beautiful local parkers or by the river.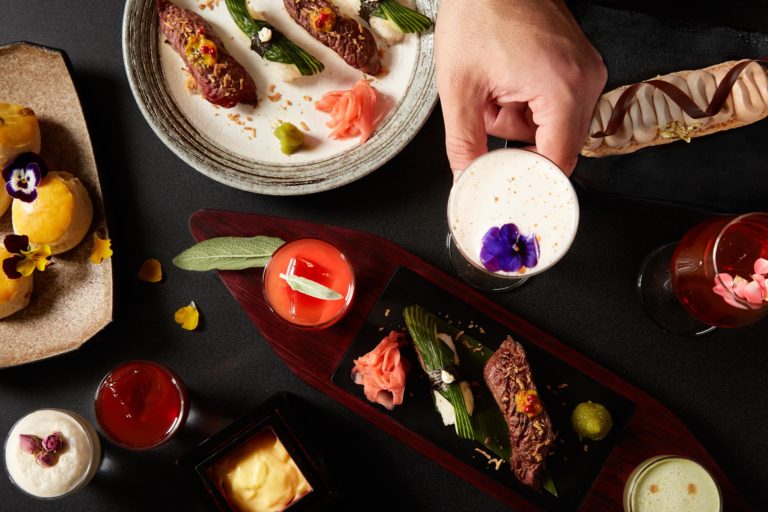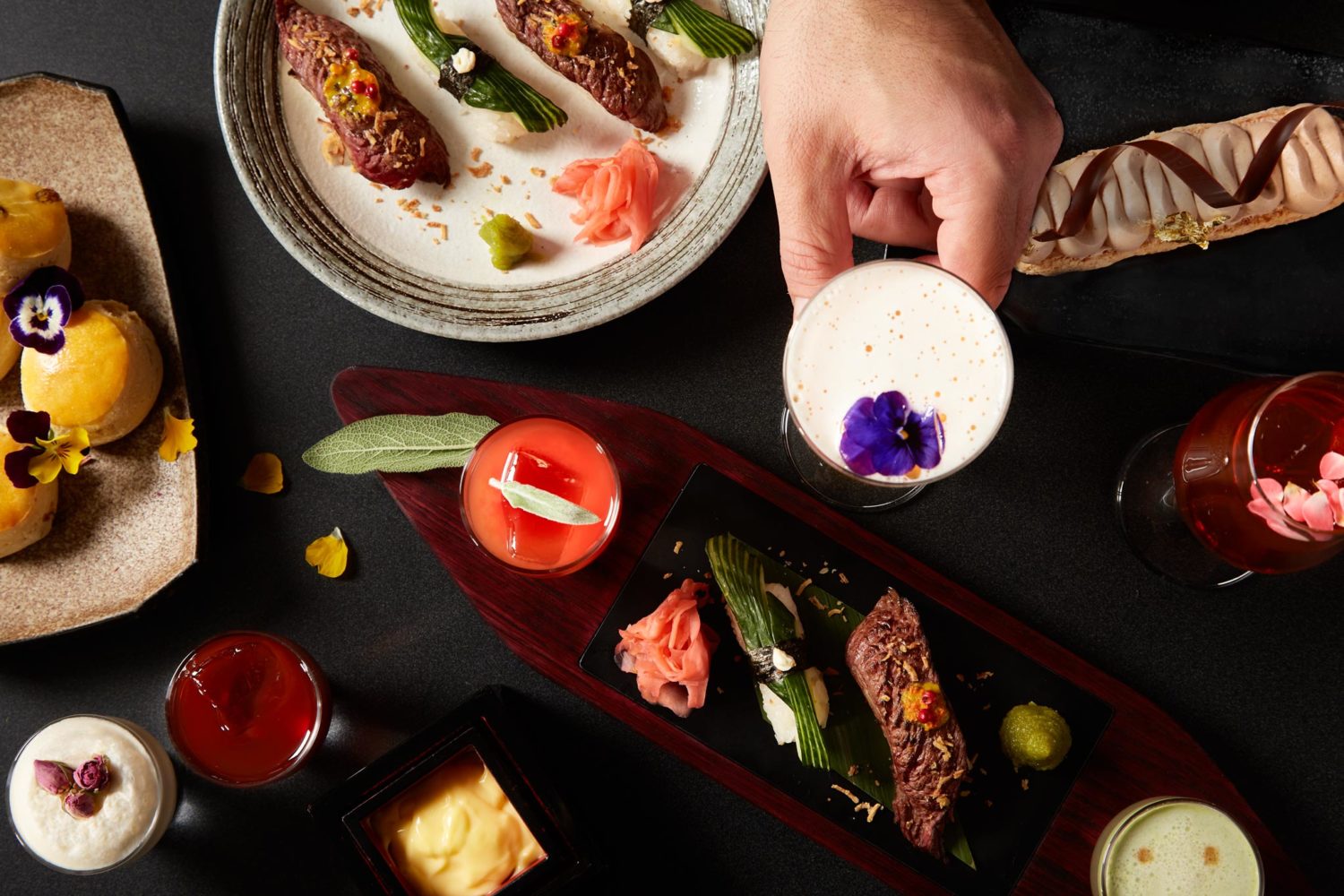 Western Europe's highest hotel bar GŎNG has paid homage to the time-honoured tradition of afternoon tea but with an exciting new innovative concept. The Liquid AfternoonTea invites guests to simultaneously enjoy a food and miniature cocktail pairing that stars a line-up of tea-inspired tipples, accompanied by a selection of sweet and savoury fare. With a nod to GŎNG's Eastern heritage, the menu features contemporary Asian snacks, including beef tataki nigiri and salmon sushi alongside traditional scones.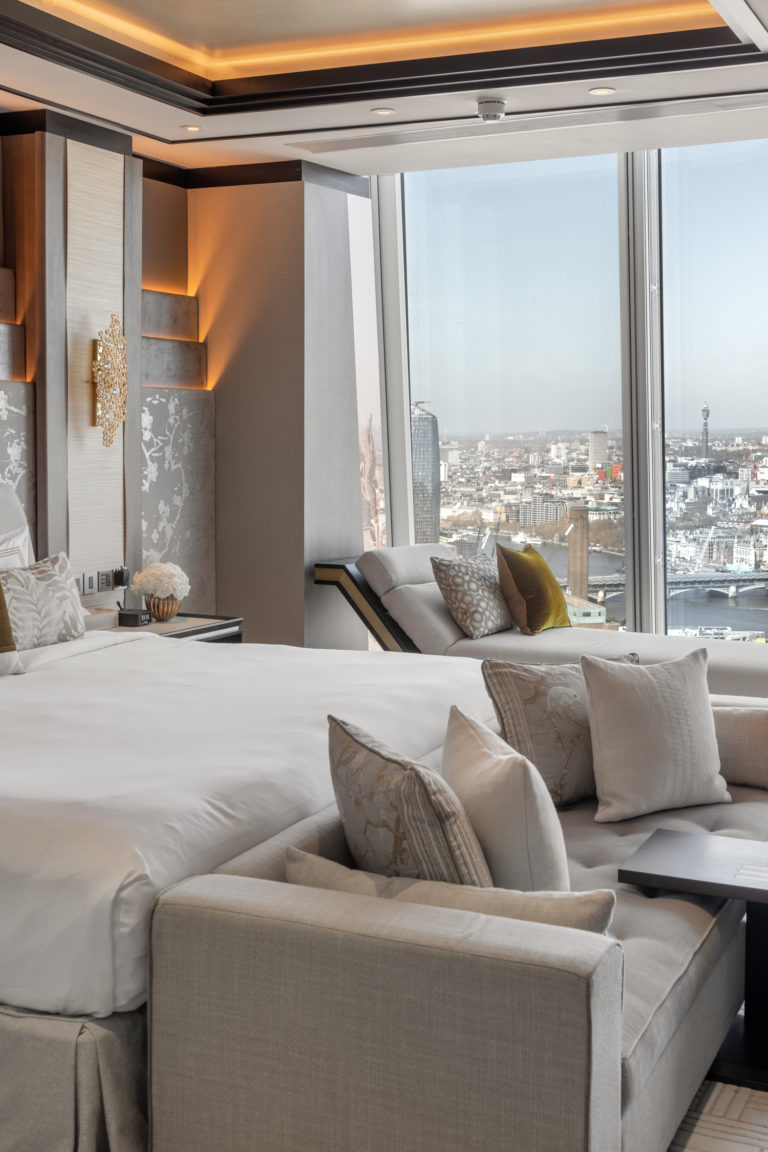 Shangri-La Hotel, At The Shard is taking bespoke hospitality to new heights with its 'The Suite Life' programme. Book a stay in one of the opulent signature suites and enjoy a tiered array of exclusive benefits that are designed to suit each individual guest's wildest dreams. From in-room yoga mats, a personal bath butler and in-room mixology to monogrammed pillows, private shopping experiences and fresh seasonal flowers.
This Spring Shangri-La Hotel, At The Shard is devoted to curating the perfect stay for its guests. With exquisite attention to detail, this is a truly unforgettable multisensory slice of the countryside, right in the heart of the city. From Shangri-La, with love…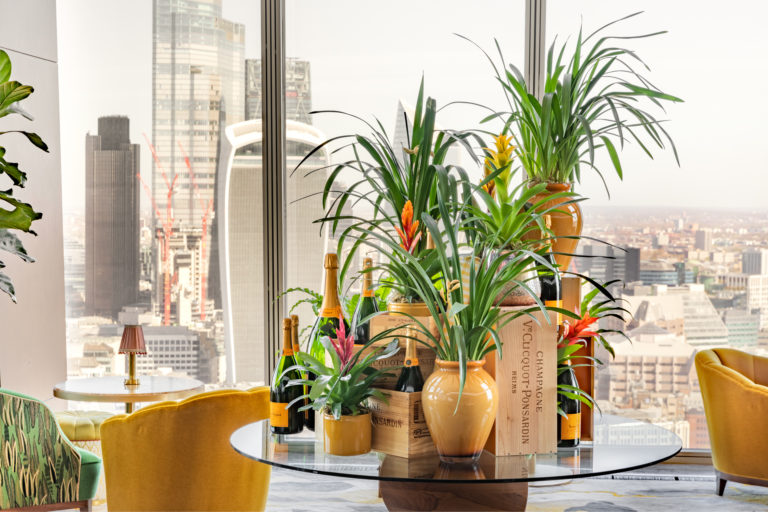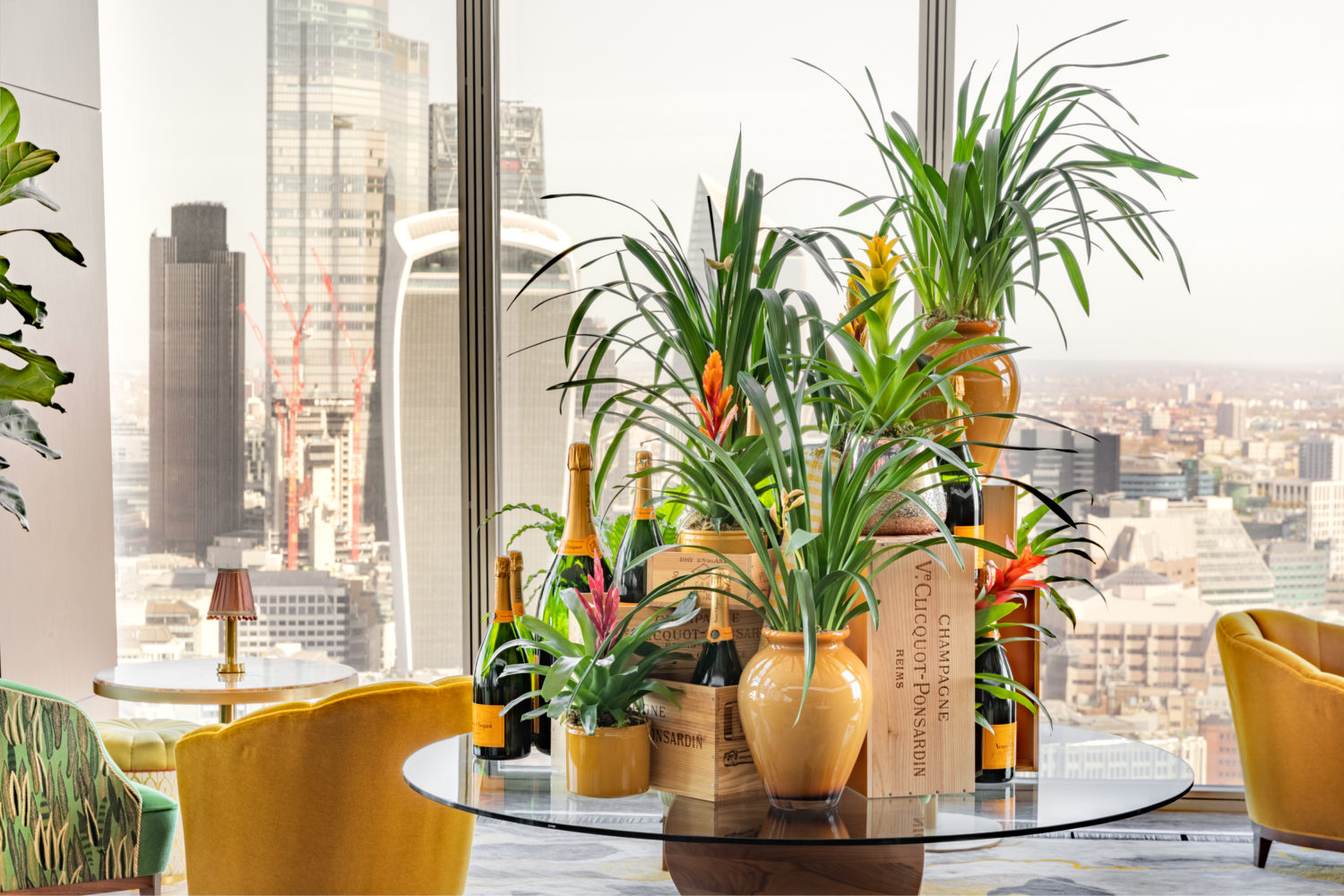 Shangri-La Hotel, At The Shard
31 St Thomas St, London SE1 9QU