Abu Dhabi is the beating heart of the United Arab Emirates. This sprawling metropolis is rich with cultural wonders, a magical place where mosques and ancient fortresses stand proudly alongside soaring skyscrapers and golden beaches.
Here is our carefully curated itinerary for the perfect trip to Abu Dhabi…
Fly with Etihad
Etihad Airways, the national airline of the UAE, is the best way to travel to Abu Dhabi. Etihad Airways offers the most incredible service, with luxurious lounges, attentive staff who welcome you like an old friend and spectacular fine-dining in the clouds.
Etihad is trailblazing when it comes to sustainability in aviation. In 2019 Etihad committed to remove 80% of single-use plastic from its operation by 2022. To meet this goal, the pioneering airline recently unveiled a new sustainability-driven Economy experience which includes stainless-steel cutlery, a 200 thread-count cotton pillow from the UAE and a soft blanket made from recycled plastic. You can even opt for neighbour-free seating in Economy which offers additional privacy and comfort.
Travel with peace of mind, fly with Etihad.
@etihad
etihad.com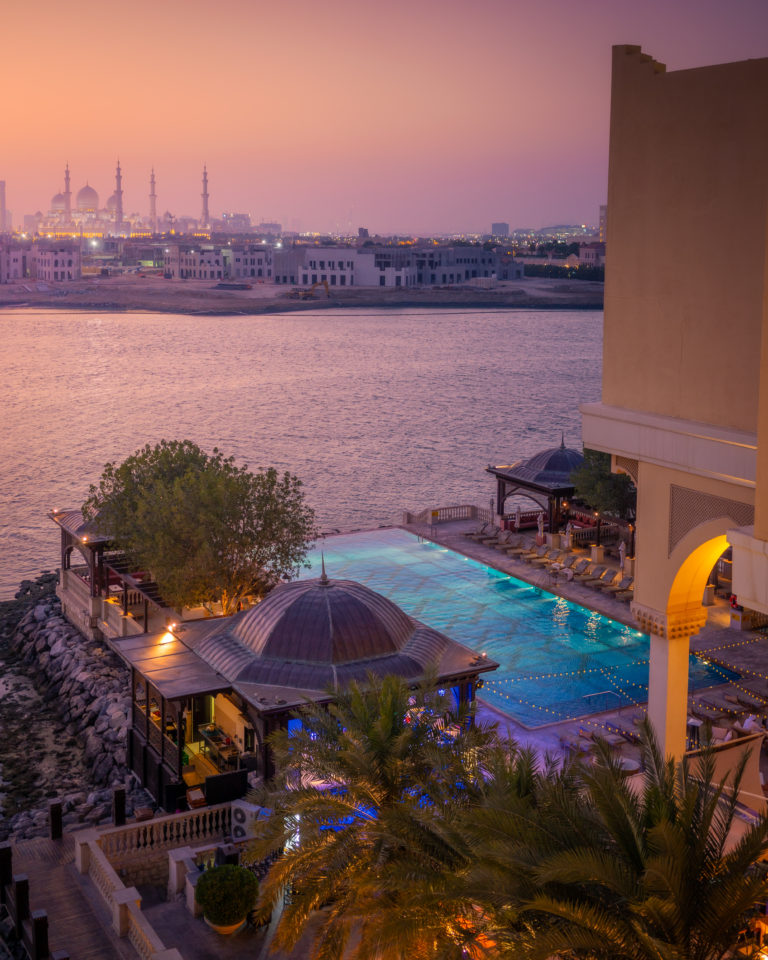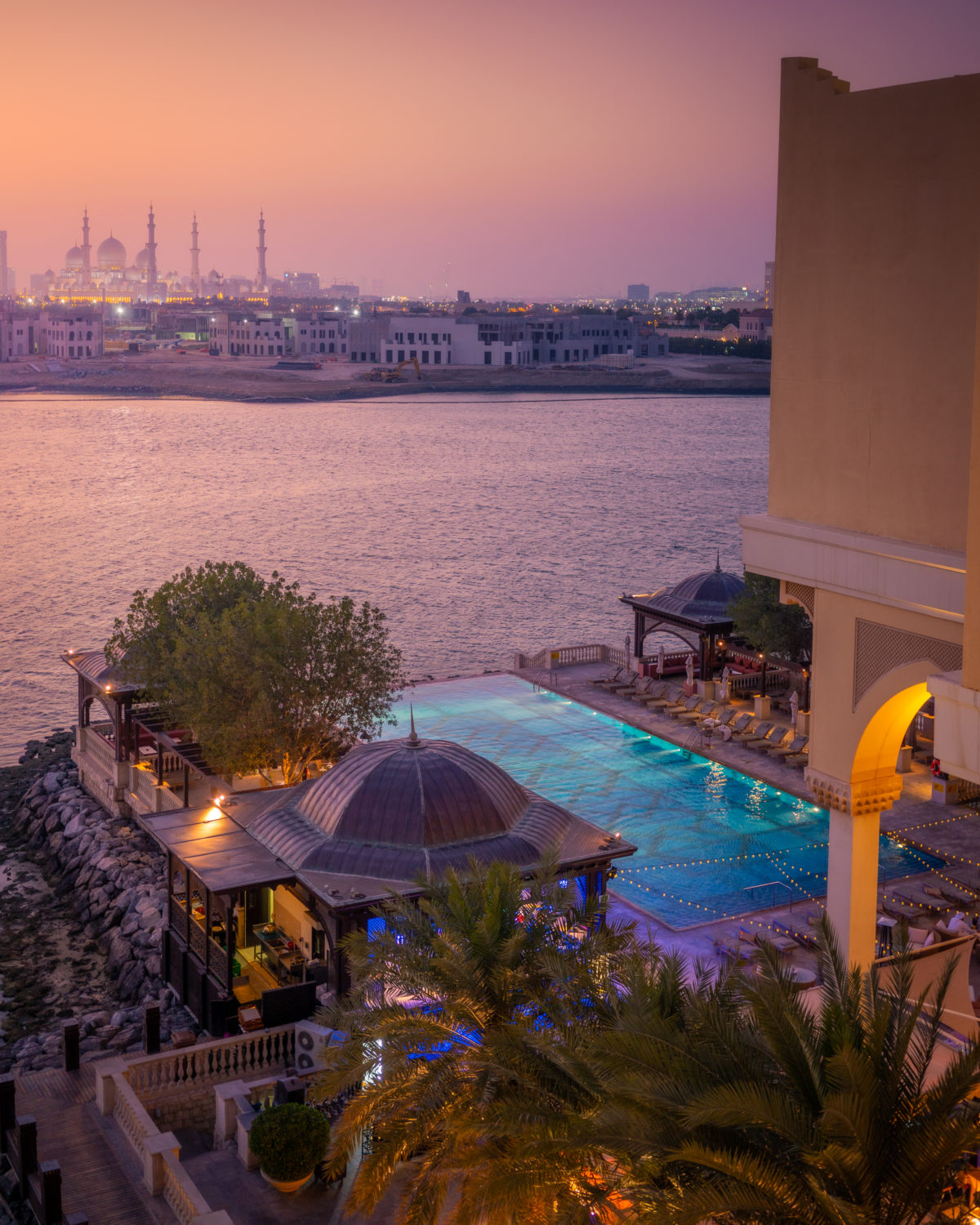 Stay at Shangri-La Qaryat Al Beri, Abu Dhabi
Situated on the banks of the Khor Maqta Creek, Shangri-La Qaryant Al Beri offers the most mesmerising views of the Sheikh Grand Mosque. This oasis in Abu Dhabi has a 1-kilometre-long private beach and glorious gardens. It is only a short drive from the airport and walking distance from Al-Qana, a stunning waterfront destination with the best dining and entertainment in Abu Dhabi.
Shangri-La Qaryat Al Beri has 213 rooms and suites, 6 private villas and 160 serviced apartments. The rooms are elegantly appointed with Arabian architectural flare. The entire
resort is a love letter to authentic Arabian architecture but the rooms and suites really showcase the rich history. There are soaring arched doorways, vast marble mosaic bathrooms and spacious private balconies or terraces with canal or garden views.
A famed gastronomic hub, Shangri-La Qaryat Al Beri offers a celebration of flavours from around the world across its six restaurants, bars and lounges. Shang Palace offers decadent Chinese cuisine, Hoi An boasts opulent Vietnamese fine-dining whilst Sofra Bld serves more relaxed international fare. There is also a pool bar and restaurant, lobby lounge and the elegant Al Hanah bar which is the perfect place to watch the sunset.
Shangri-La Qaryat Al Beri even has its own tranquil waterway that runs through the complex. Traditional abra boats glide gracefully along the water that provide free transport to the spa, the souk and beyond.
@shangrilahotels
Khor Al Maqta,Qaryat al Beri, Abu Dhabi, United Arab Emirates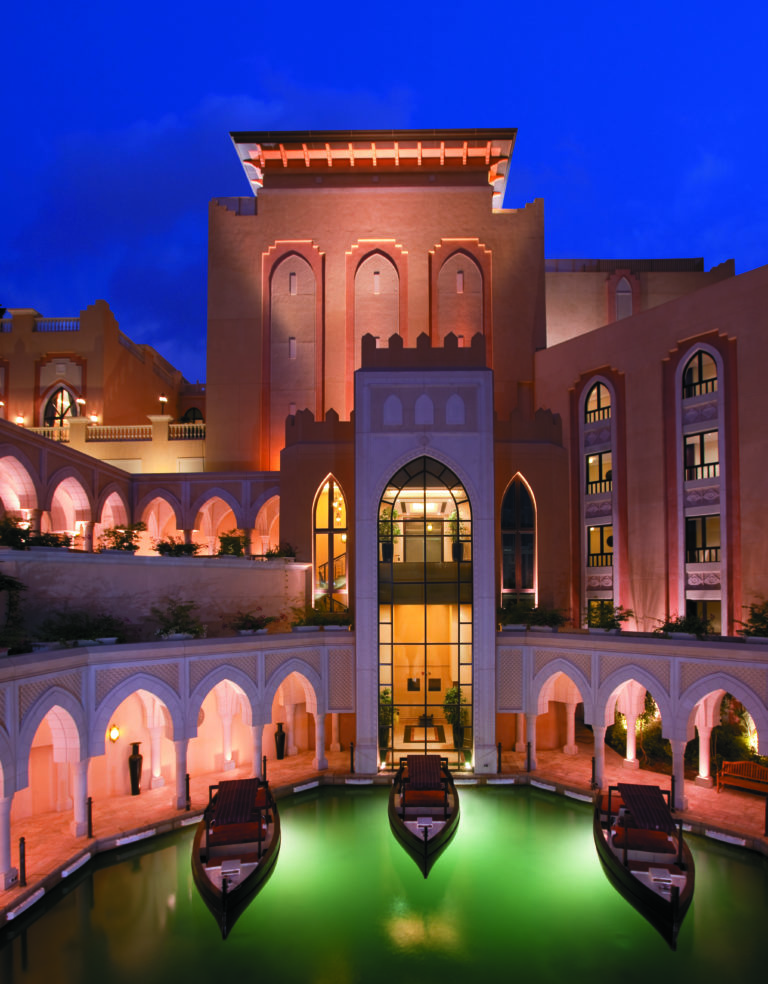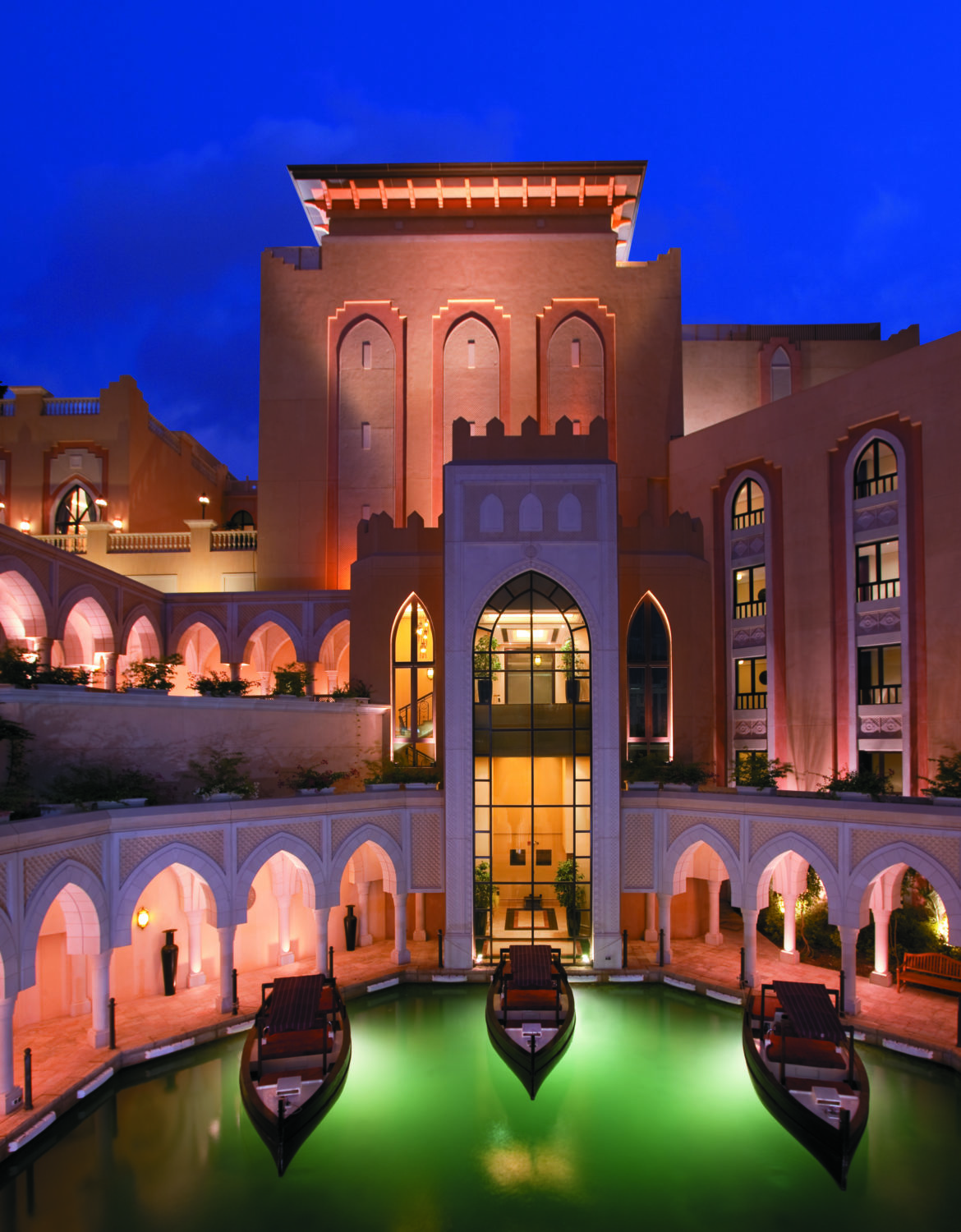 Breakfast by Shangri-La at The National Aquarium
Start the day spectacularly with an underwater adventure at The National Aquarium Abu Dhabi. It is home to over 46,000 creatures from over 300 species, from sharks and stingrays to jellyfish and turtles.
Shangri-La has teamed up with The National Aquarium to offer a morning like no other. Before The National Aquarium opens to the public, you can indulge on a decadent private feast of pastries, freshly-squeezed juices and exotic fruits.
Whilst you are admiring the majestic creatures that live under the sea, take time to learn about The National Aquarium's Wildlife Rescue program which aims to rescue, rehabilitate and release native wildlife in the Abu Dhabi Emirate to ensure a world of national treasures for future generations.
@thenationalaq
Al Qana Destination, Al Khaleej Al Arab street, Rabdan Area, Abu Dhabi, UAE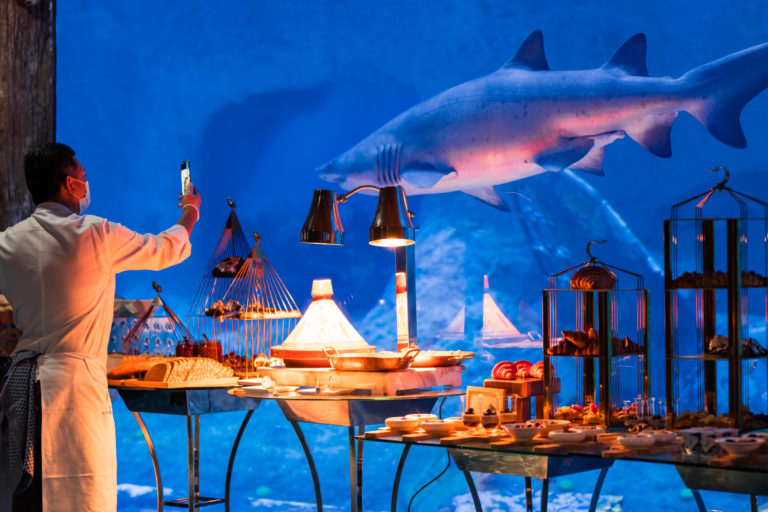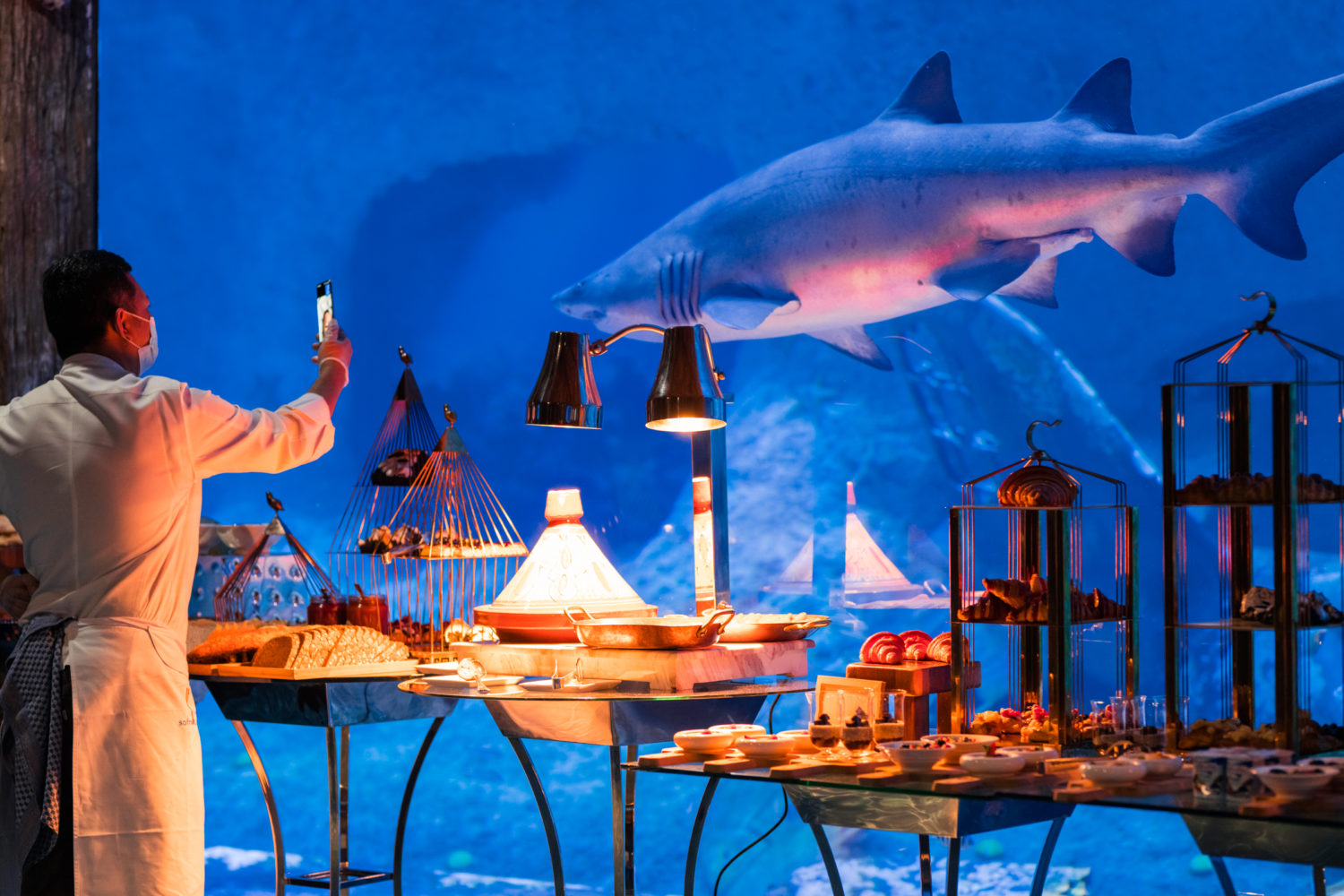 Visit the Louvre Abu Dhabi
Abu Dhabi is the cultural heart of the United Arab Emirates, it is also home to the largest art museum in the Middle East. The Louvre is a work of an art in itself, an architectural marvel that soars, curves and bends. The use of water also creates a mirage which is so beautiful it must be seen to be believed.
Designed by Pritzker-prize-winning architect Jean Nouvel, it encompasses 9,200 sqm of galleries. It presents ancient and contemporary works of historic, cultural and sociological interest from around the world.
The Louvre Abu Dhabi has a fascinating collection of temporary and permanent pieces. The permanent collection features 120 masterpieces that allow you to dive into thousands of years of human creativity across cultures and continents. 
From Piet Mondrian's asymmetrical grids to Claude Monet's subtle strokes and from Vincent Van Gogh's mesmerising landscapes to Osman Hamdi Bey's emotive portrayals, the Louvre Abu Dhabi has it all and so much more.
@louvreabudhabi
Saadiyat, Abu Dhabi, United Arab Emirates
Sheikh Zayed Grand Mosque
The crown jewel of Abu Dhabi is the Sheikh Zayed Grand Mosque. Sheikh Zayed bin Sultan Al Nahyan, the Founding Father of the UAE, had the mosque built to create a cultural haven that welcomes and inspires people from all backgrounds.
It is one of the largest and grandest mosques in the world and one of the few mosques in the region that is open to everyone. It was built to embody Islam's foremost message of peace and tolerance towards people of all beliefs. The mosque's welcoming open-door policy encourages visitors from around the world to not only witness its beauty but also gain a deeper understanding of the Emirate's culture.
An aesthetic masterpiece, it features 1,096 amethyst and jasper embedded columns, 82 white marble domes as well as shimmering reflective pools and gold Swarovski chandeliers. The courtyard features one of the largest marble mosaic artworks in the world.
The Sheikh Zayed Grand Mosque even holds a Guinness World Record for the largest hand-woven carpet and also boasts one of the largest chandeliers in a mosque. A triumph of Islamic architecture, its beauty will leave you absolutely breathless.
@szgmc_ae
Sheikh Rashid Bin Saeed Street, 5th St, Abu Dhabi, United Arab Emirates