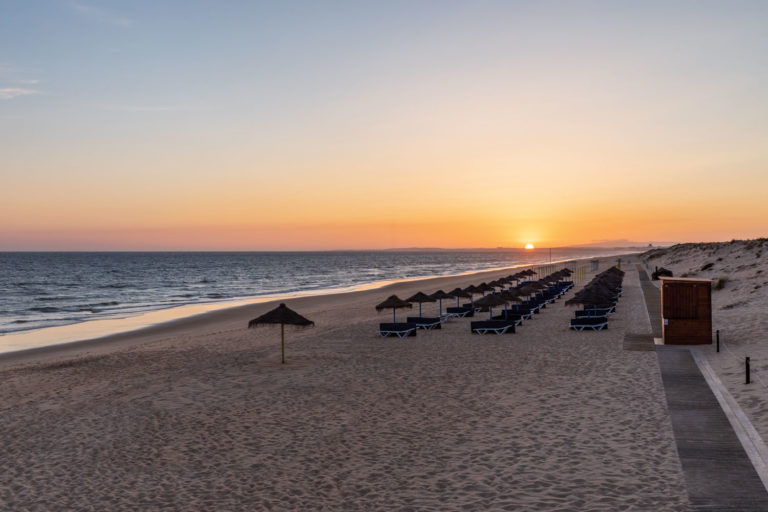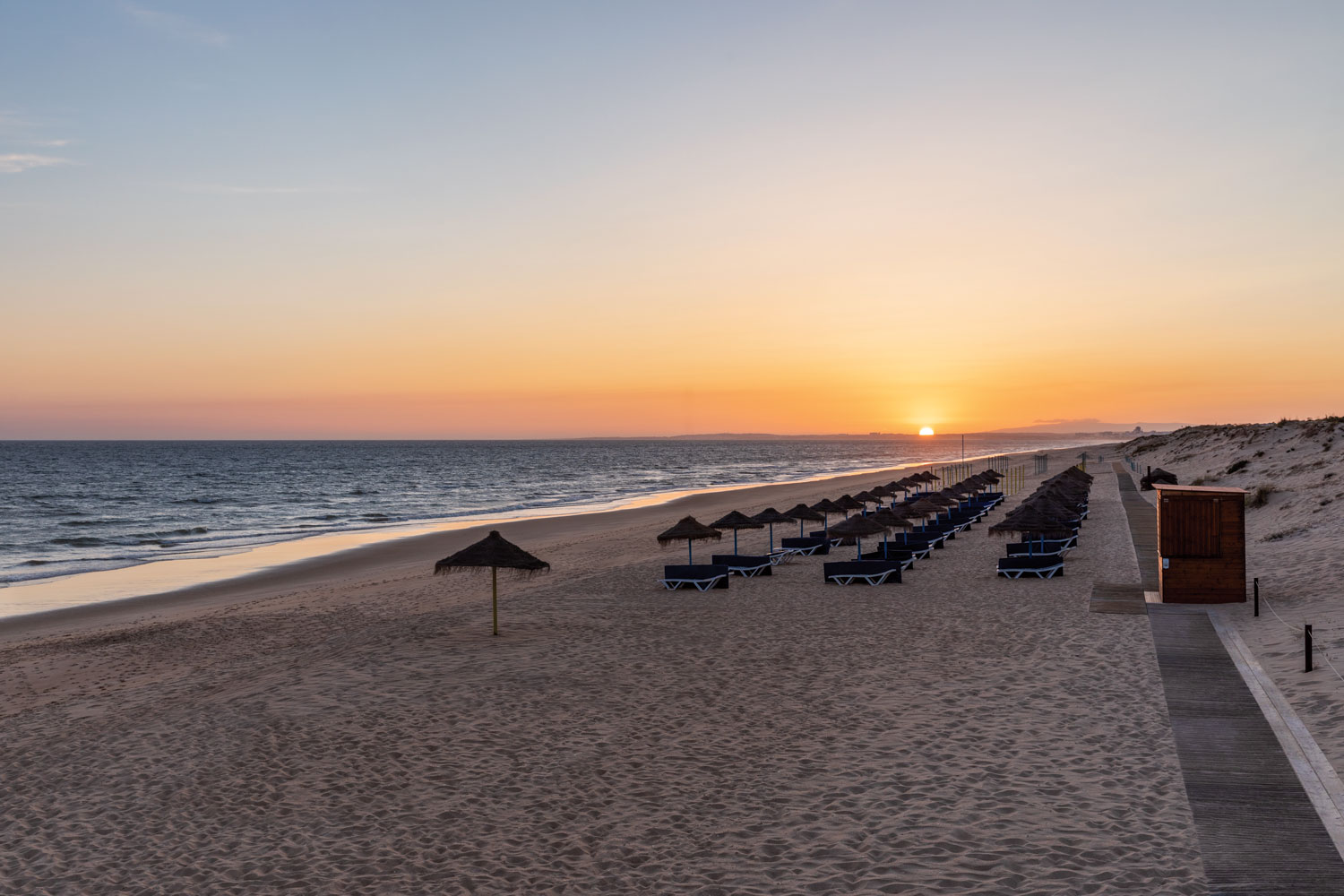 After a year and a half of not travelling abroad, the Algarve in Portugal more than made up for times lost. As soon as we landed, we were greeted by Bernardo who whisked us away to the Wyndham Grand Algarve, nestled within the 2,000 aces of the idyllic Ria Formosa Natural Park and the heart of the exclusive Quinta do Lago, put on the map as a golf resort, when it was chosen to hold the Portuguese Open in 1976.
A welcome short drive from the airport and we arrived at Wyndham Grand Algarve. Bernardo led us into the recently renovated €5 million transformation. The colossal paintings of waves in the foyer created a sense of calm as I took in the beauty of of the contemporary lobby, embellished with soft pink furnishings, oak wood and an elaborate chandelier made up of wooden rings hanging underneath the domed skylight.
The resort has been reimagined with a spacious 132 suites, the largest in Quinta do Lago, with one, two and three-bedroom suites complete with a relaxed lounge area with kitchen facilities and a balcony or terrace, ideal for creating the perfect getaway.
We were shown to our one-bedroom suite with a balcony overlooking the lush manicured grounds filled with mediterranean flora and incredible sunset views. The bedroom also led to the balcony and included cosy twin beds, a partitioned wardrobe area leading to the three-piece ensuite featuring with a commodious bathtub; the highlight being the luxury of two bathrooms.
Lunch at Casa do Lago
For the perfect afternoon, lunch at Casa do Lago is a must. Located on the edge of the lake, Casa do Lago was a provincial dream with quaint sea mammals made up of wicker hanging down from the white wooden beamed ceiling. We were seated outside with glorious lakeside views where we enjoyed our lunch watching the ducks and fish swim by in the magnificent crystal clear waters.
Start with the Prawn Salad, a delicious prawn cocktail on a bed of fresh salad and mango. For the seafood lover, the Paccheri Fruitti di Mare is exceptional with Paccheri pasta, fresh squid, prawns and clams prepared with a delectable chilli and garlic sauce. For dessert, their homemade ice cream is not to be missed.
If you have time, explore the surrounding areas, there's a white sandy beach that allows access to the alluring waters, or you can opt for a range of different water sports such as paddle boarding, kayaking or wind surfing.
Play Golf
You cannot visit Quinta do Lago without experiencing one of their world-class golf courses. For the avid golfer, you have a choice of three options. The North Course is a championship par 72 course with a €9 million injection redesigned by renowned architect, Beau Welling with former European Ryder Cup captain, Paul McGinley in 2014. The South Course is the crown jewel of Quinta do Lago and a favourite amongst European tour players, the 6,500 metre par is set among umbrella pines, lakes and wild flowers, overlooking the Ria Formosa Natural Park offering varying challenges to golfers of all levels. Laranjal was originally an orange grove that has now become the par 72 championship course in the Ludo Valley, most notable for its five beauteous lakes, umbrella pines, cork-oaks and orange trees.
If like me, you've never played golf, I recommend a lesson with the Paul McGinley Golf Academy. We had a private lesson with Nuno Silva at the Driving Range over a putting green against a backdrop of the Algarve's bucolic landscape. He taught us essential techniques such as the correct way to hold a golf club, how to hit the ball and the hinge and swing technique. Before I knew it, I was swinging the club like a pro, hitting the ball with a loud thwack and watching it fly far out into the open field. I left the lesson with a new found enthusiasm for the sport, a centred mind and body, and a promise to continue the sport at home.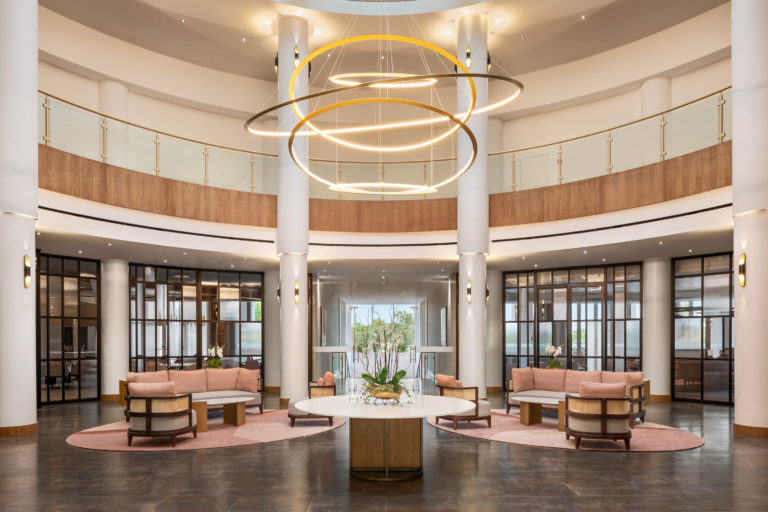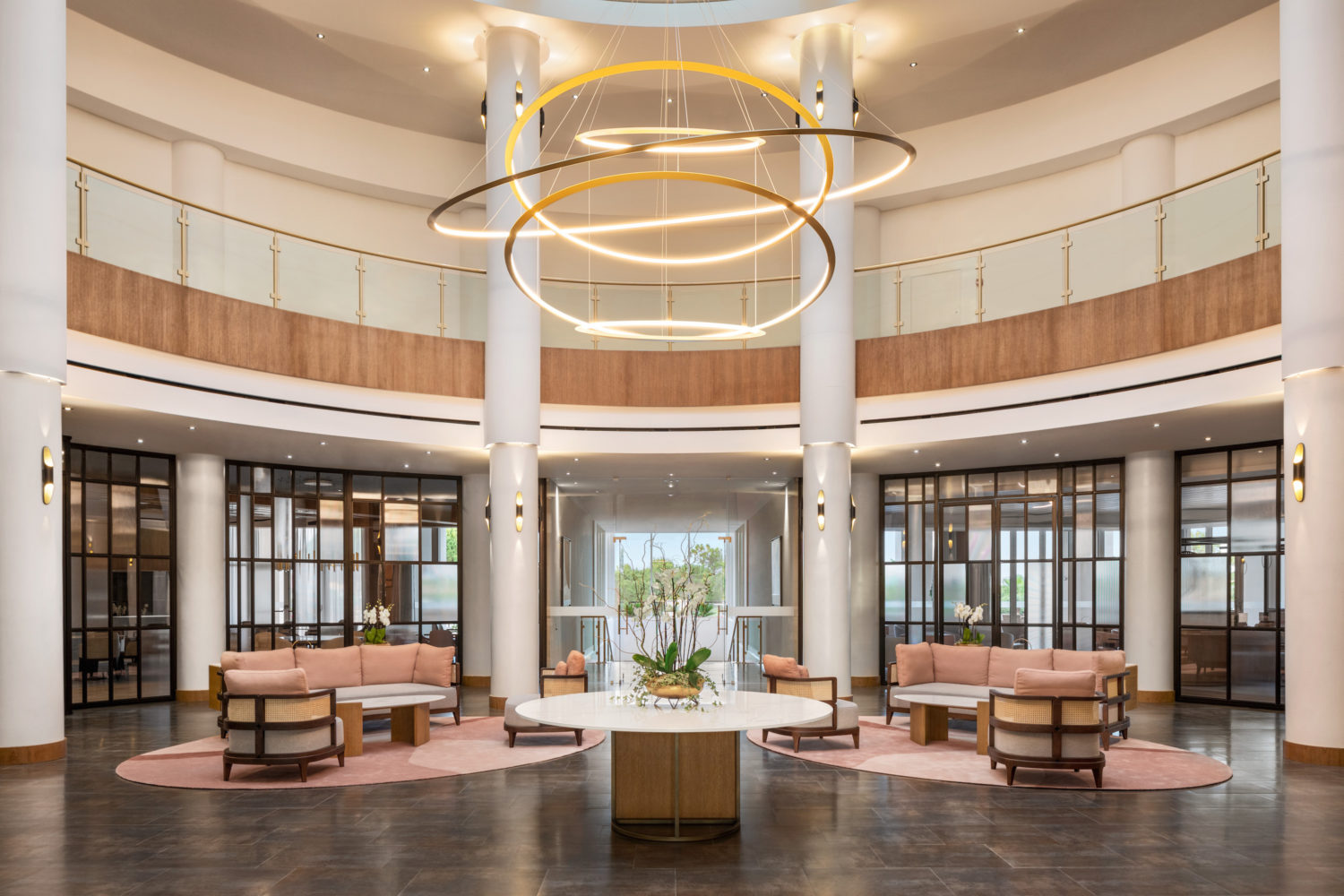 Massage at the Spa
Unwind at the hotel's spa and take advantage of the heated indoor pool, steam bath, sauna and jacuzzi and treat yourself to one of their rejuvenating massages in one of their serene treatment rooms embellished with a huge oval shaped dome, illuminated with a twinkling of soothing, colour changing lights.
I recommend the 'Deeper than Deep Hot Stone' massage with Lidiane which began with hot stones being rubbed all over my back to help release any tension. A full body treatment, Lidiane ensured that I let go of all the stress retained in every part of my body and before I knew it, I had drifted off.
Beach
The beach was truly a slice of unspoiled beauty. As we walked across the wooden foot bridge, which ensures less pollution and allowed for spectacular views of the surrounding moorlands, I began to get a glimpse of the Atlantic Ocean and my pace doubled. 30 degree Celsius, fine golden sand, clear turquoise waters and a cloudless powder blue sky was exactly what I had been dreaming of throughout the pandemic.
If you're brave enough, take a dip in the freezing cold water and get a moment of respite from the scorching sun – it was invigorating.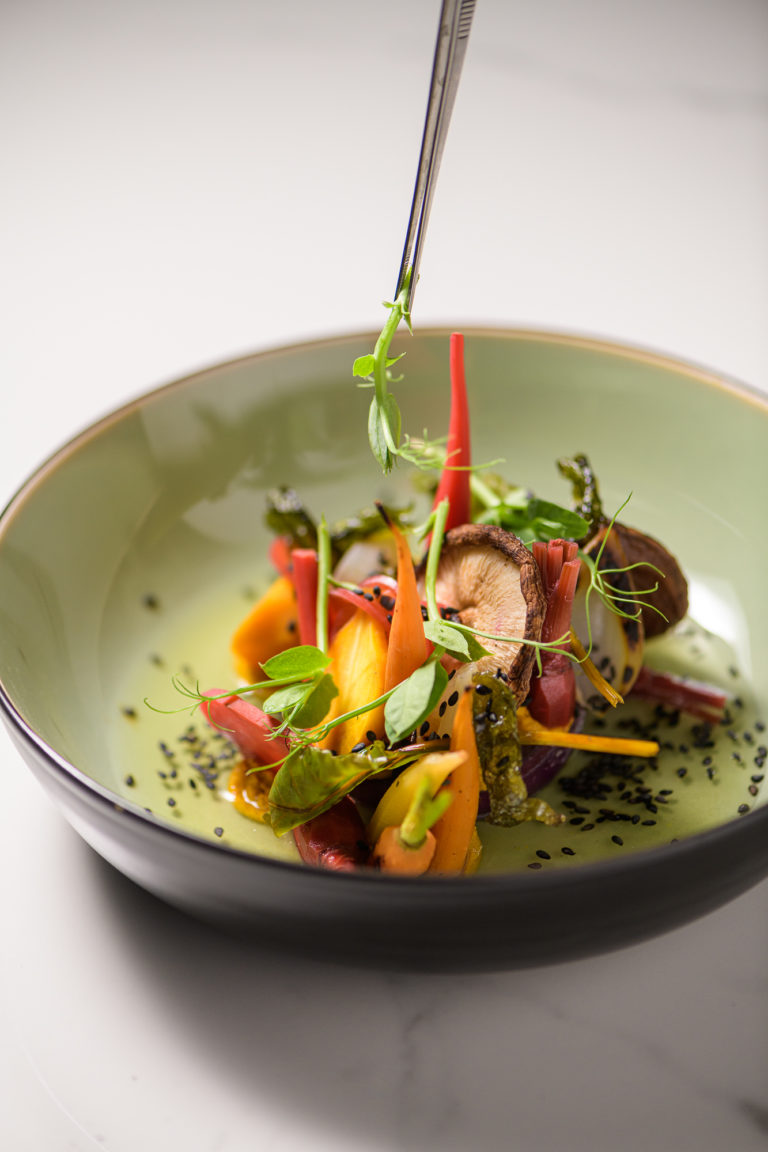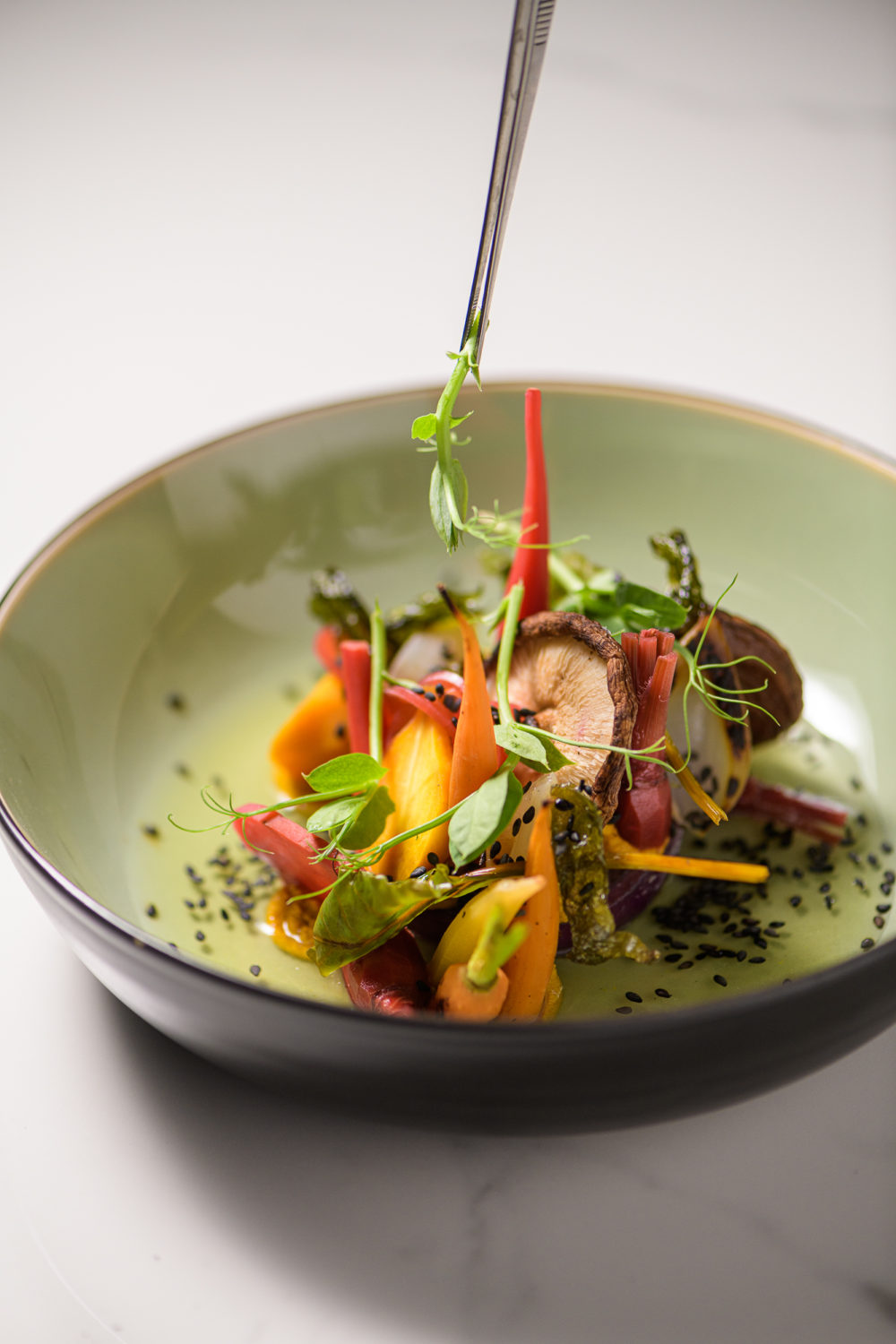 Fine dining at Dourado
Wyndham's signature restaurant is the perfect way to enjoy a long evening with friends and family, and is one for the foodies. Executive chef, Rodrigo Tiago, has created a spectacular seasonal menu of modern Portuguese cuisine, fresh from the sea and markets, paired with Bruno Pereira's exquisite wine recommendations.
Expect starters to include delectable fresh corn bread and olive oil brioche paired with salted butter, traditional olive oil and cream cheese ice cream to cleanse palettes, Algarvian-style roasted carrots in a leaf taco, sea bass escabeche, tomatoes with Algarvian eggs to start. The turbot with sumac and almond bearer blanc as one of the mains was delightful, as were the immaculately presented desserts – chocolate pie with Ras-El-Hanout and caramel ice cream, the constant surprises continued until the very end.
We departed Wyndham Grand Algarve with a spring in our step – revitalised and at ease from the sun, sea and gentle adventure.