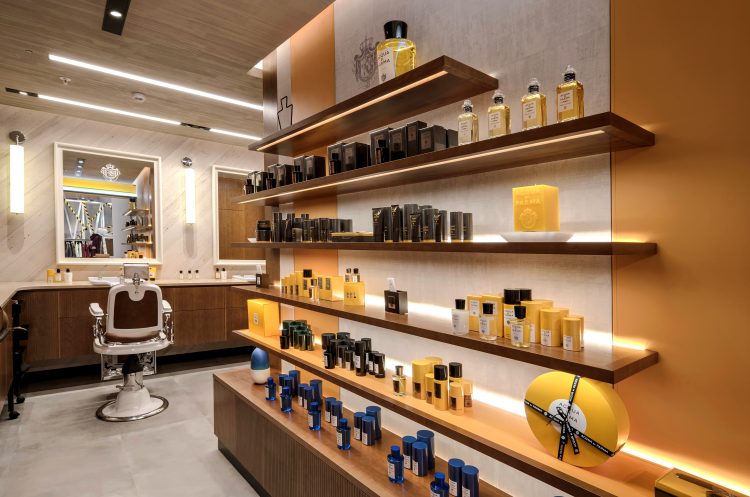 Acqua di Parma has been a symbol of Italian savoir-faire and refinement since it was founded in 1916. It has embodied discreet luxury through its collection of elegant fragrances and lifestyle products ever since. The grooming powerhouse has now set its sights on London as it opens its first U.K. barbiere in Selfridges. The exclusive space has been inspired by Parma's trademark sunshine yellow and is decorated with classic monochrome prints.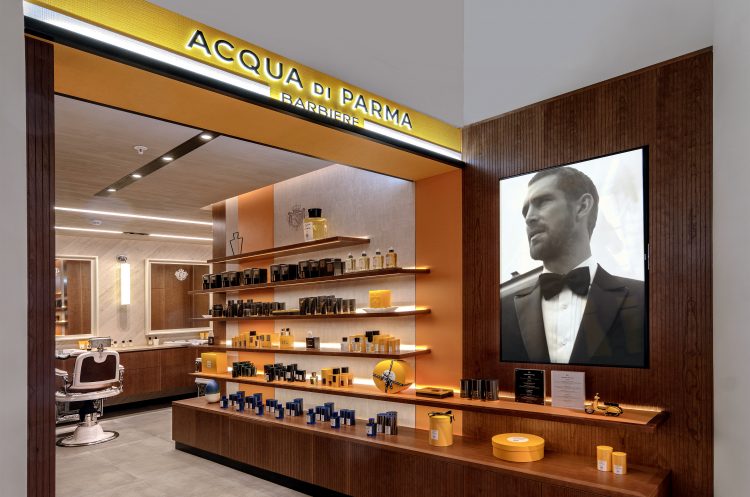 The sophisticated barbiere celebrates the time-honoured ritual of the quintessential Italian shave. Acqua di Parma's expert Master Barbers offer an array of exclusive grooming services including, shaving, grooming, haircuts and facial treatments. Signature treatments include, the 30-minute classic Head Shave with Hot Towels which features an expert shave with a straight edge razor, shaving cream, hot town treatment and complete with luxurious after shave balm. The 15-minute Skin & Eyes Revitalisation is another popular choice for a revitalised and vibrant complexion, the face and eyes are massaged using the oxygenating and circulation boosting massage techniques.
For the ultimate indulgence opt for the 50-minute Prestige Shave. This includes a pre-shave consultation, purifying facial cleansing scrub, shaving oil, shaving cream applied with a high-quality bristle brush, double shaving, hot towel and revitalising face and eye massage.

To book an appointment, please call 02073183595
@aquadiparma_official
400 Oxford St, Marylebone, London W1A 1AB