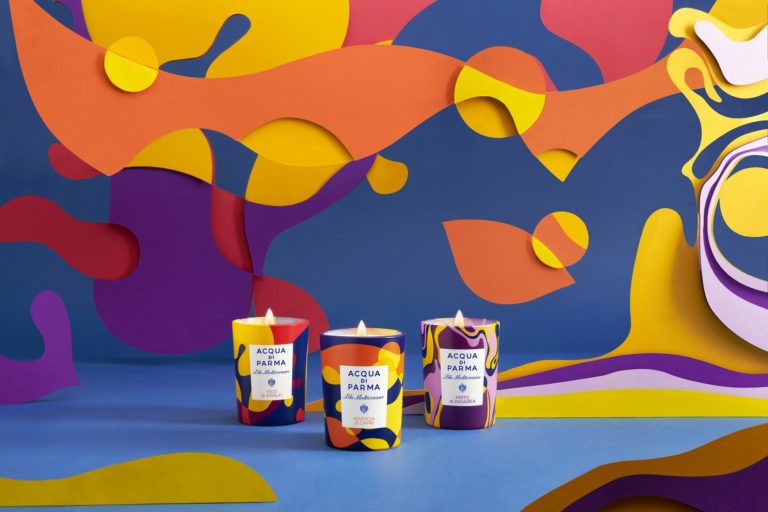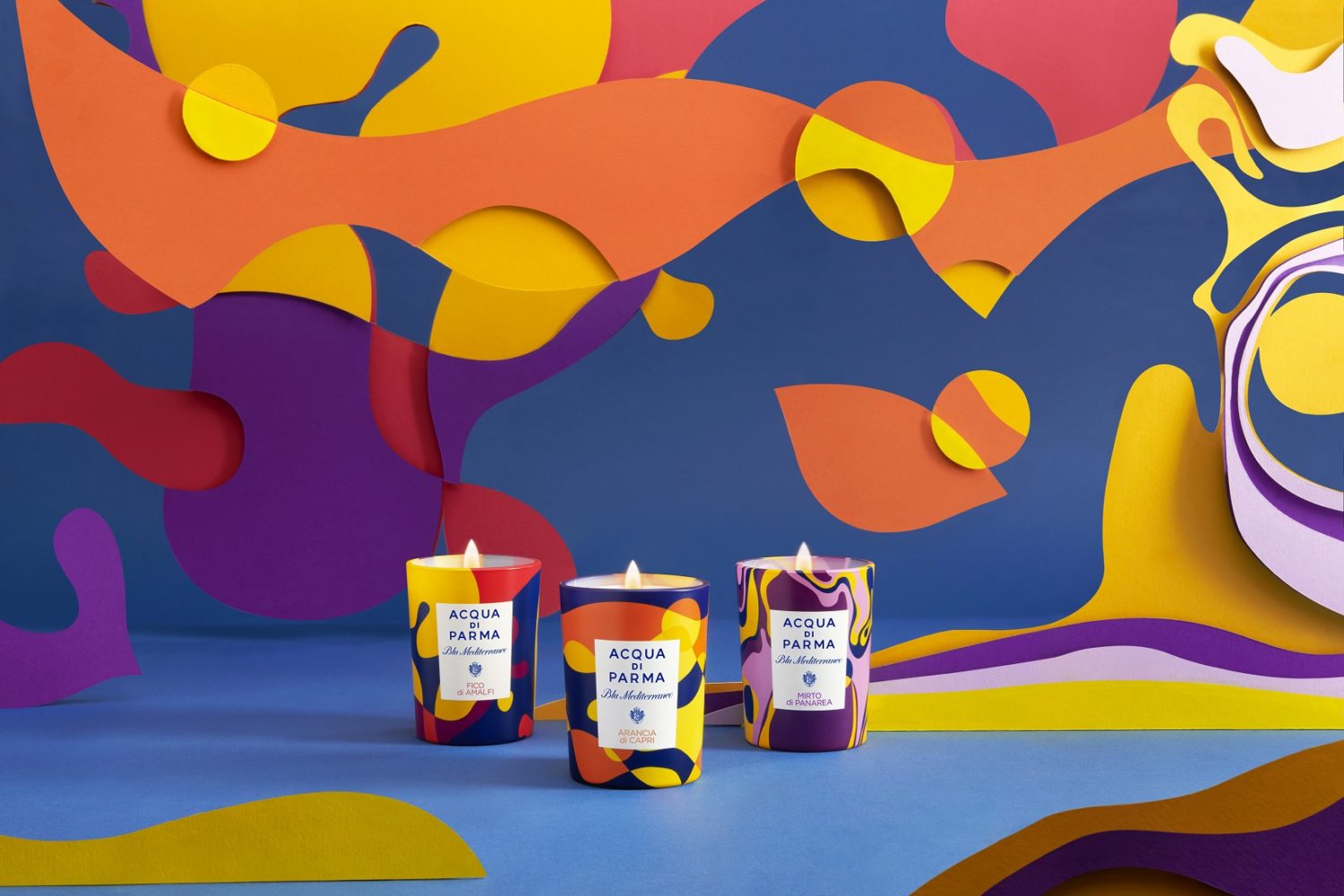 Acqua di Parma introduces the limited edition series of Blu Mediterraneo candles, exclusively dressed in these colours. The candle diffuses relaxing vibes defined by energetic and nd energizing mix of shades exudes the magical atmosphere of the small yet ever-so-fascinating Capri Island.
Blu Mediterraneo is a state of mind where the freshness and luminosity of an Italian summer day are immortalised. Moments of ease, amazement, and lightness across gorgeous destinations and sceneries are characterized by colours as lustrous and vivid as nature intends them to be.
The Limited Edition 200 grams Fico di Amalfi candle is set in a glass jar covered by this passionate color fervour that splashes and mingles together. Diffusing vitalising notes of soft fig trees blend with lively notes of bergamot, lemon, and grapefruit, while pink pepper and jasmine petals create surprising
harmonies with cedarwood and benzoin.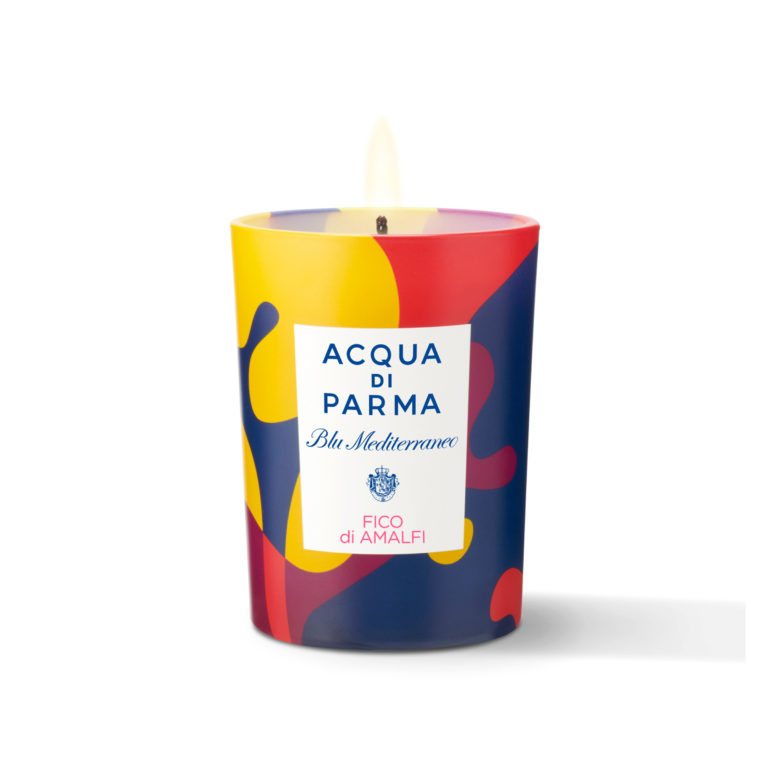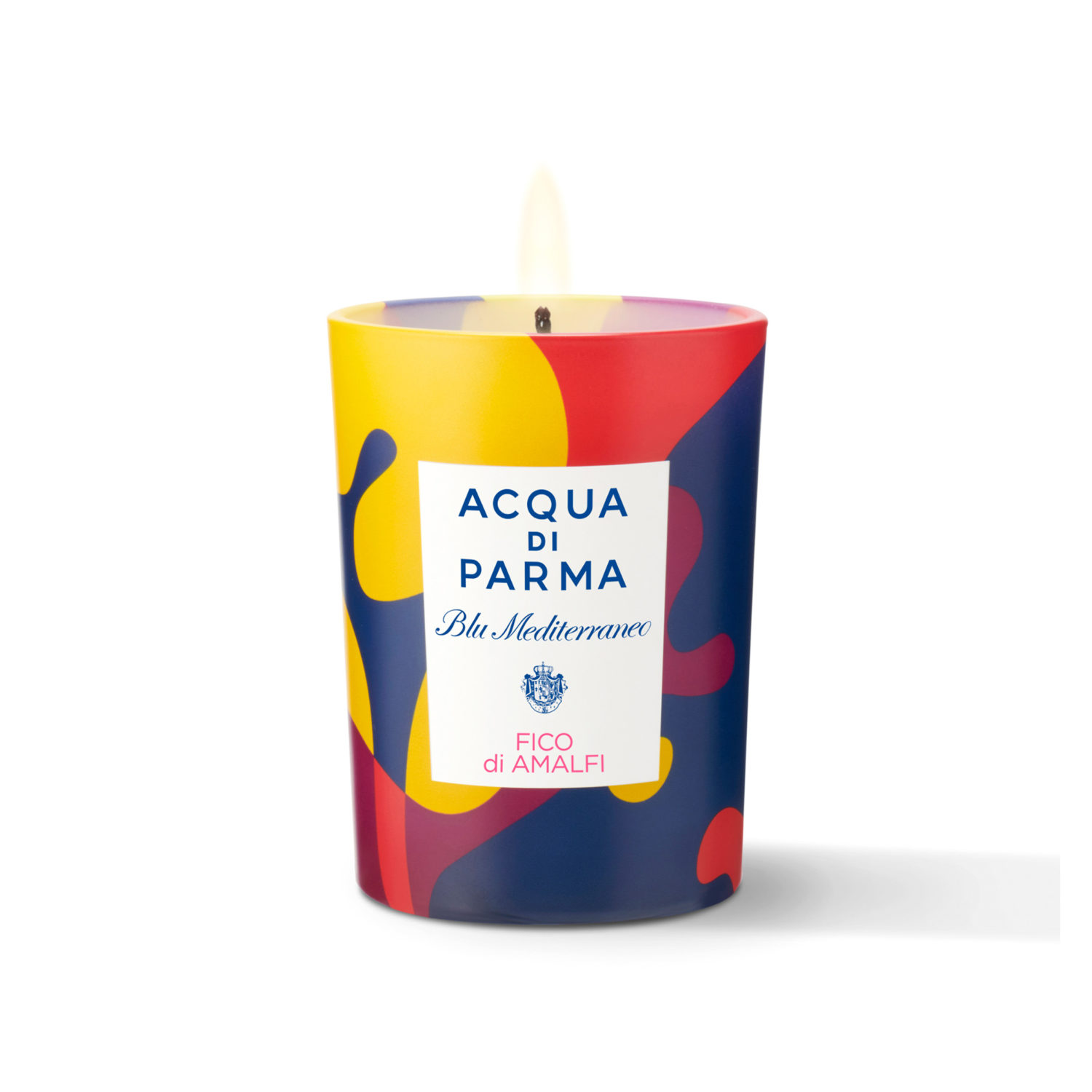 Next is the incredible Mirto di Panarea candle featuring mysterious purple and blue shades in a vivid blend of Acqua di Parma yellow and secretive Mirto hues. Imagine twilight approaching the end of a relaxing summer day, and a puddle of daylight begins to melt into the infinite horizon, tinged by the native shrub of the island and reflective sun rays. Diffusing notes inspired by the island of Panarea through the aromatic warmth of myrtle combined with basil and sparkling citrus accents of lemon and Calabrian bergamot. Sea breeze accord and fresh juniper notes meet jasmine and rose, bringing a feeling of calm and harmony.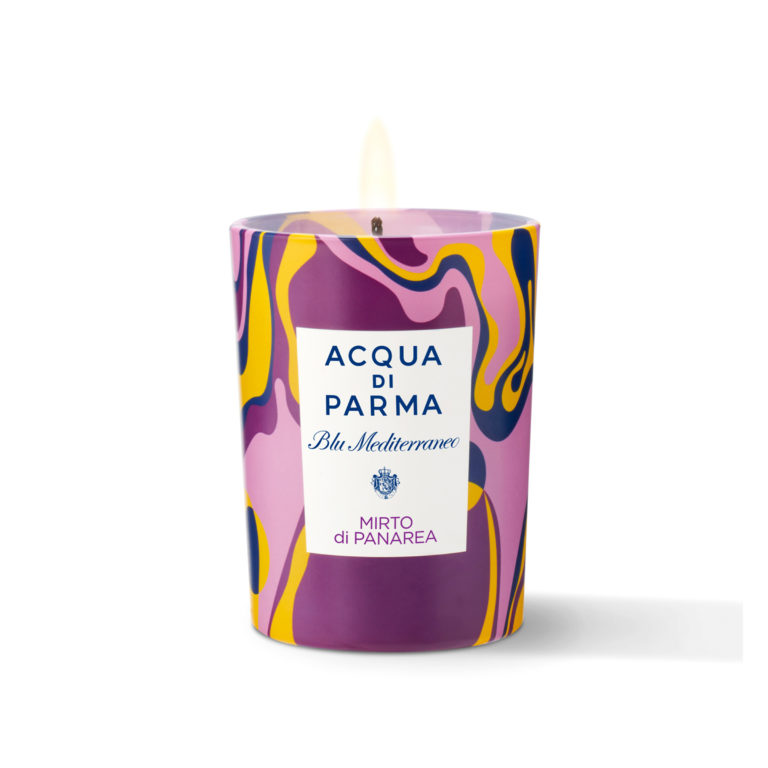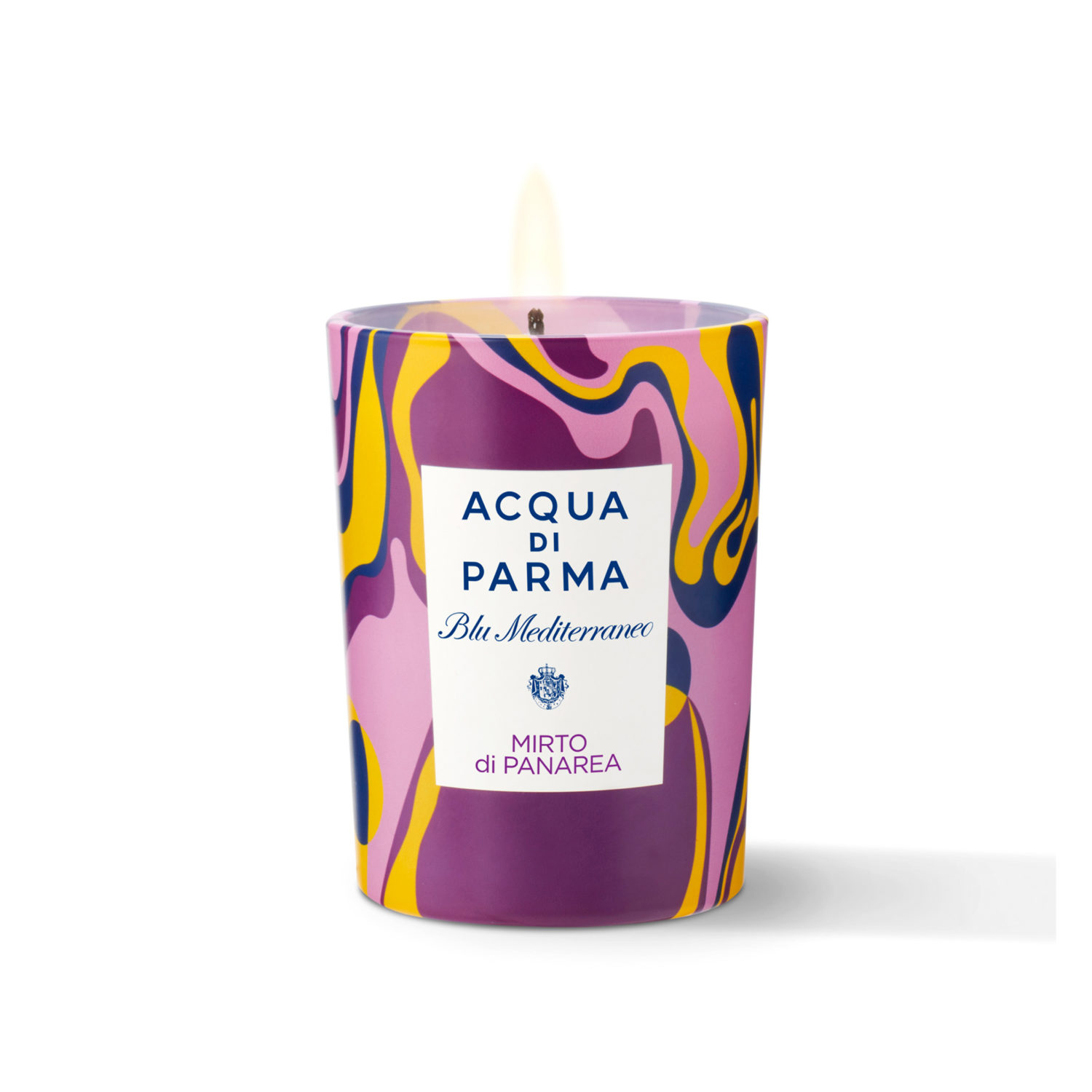 Finally the Limited Edition 200 grams Arancia di Capri candle, the Mediterranean sea breeze and sunshine dance in a summery duet; their vibrance and energy are embodied in a vivid blend of Acqua di Parma yellow and orange Arancia di Capri hues. Diffusing refreshing and luminous notes of orange, mandarin, and lemon, while petitgrain notes meet the intensity of cardamom, light caramel accents, and sensual musk notes.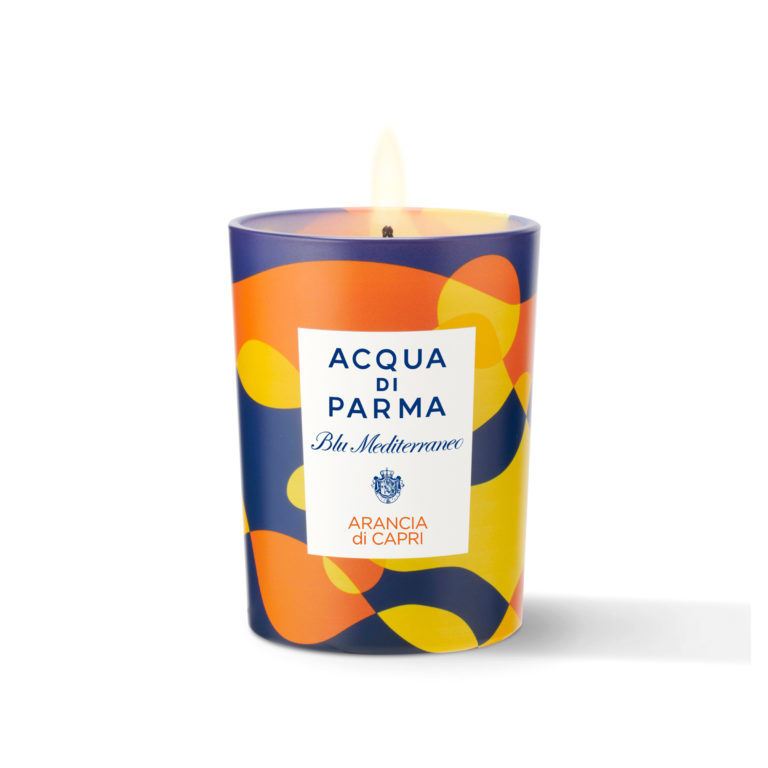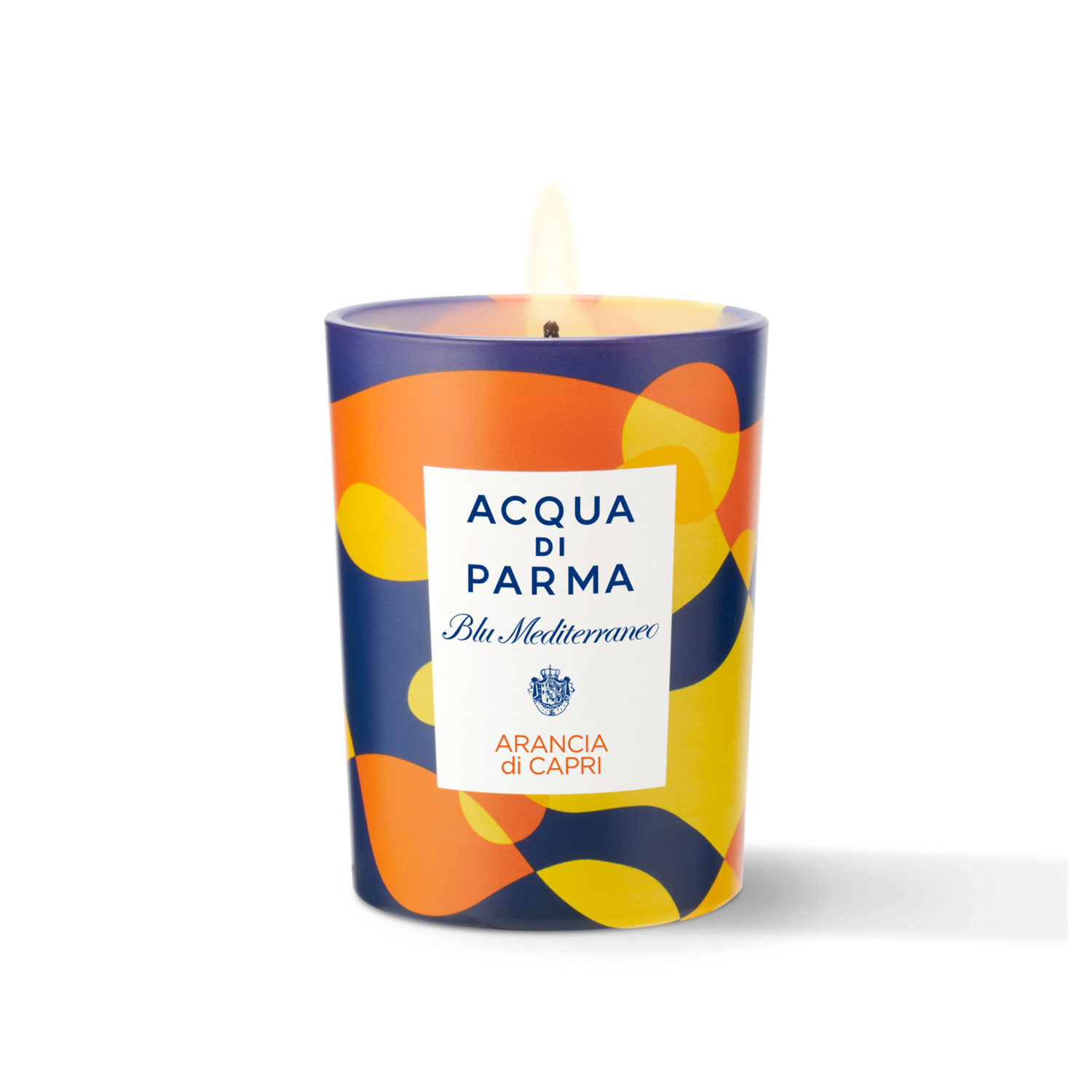 The limited edition 200g candles are available exclusively to Selfridges in the fragrances, Arancia di Capri, Fico di Amalfi and Mirto di Panarea priced at £72.
@acquadiparma_official