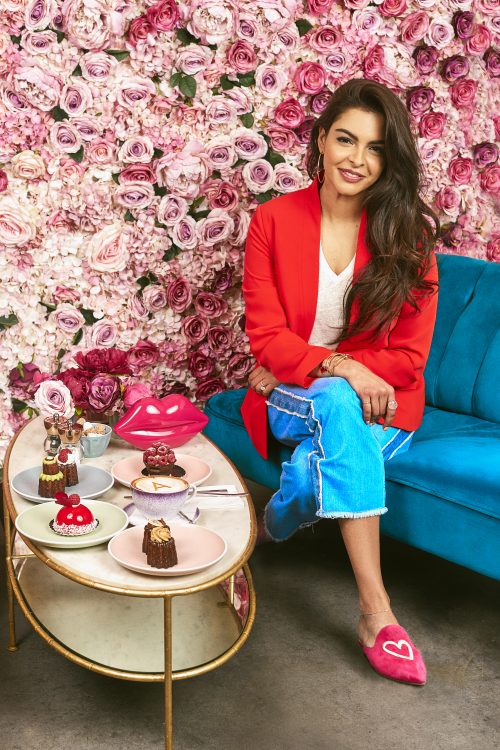 In just under a year, Élan Café has become the most Instagrammable café in London, attracting visitors from all over the world. With the overwhelming success of the first Park Lane branch in July 2017, Alexandra Miller, beauty, brains and the ultimate girl boss behind Élan Café, opened her second café in another of London's most prestigious streets, Brompton Road, just a stone's throw away from Harrods and Harvey Nichols.
We arrived at Élan Café on Brompton Road on a Monday afternoon, and there was already a queue to go into the shop. Luckily, we were able to head straight in, and as I looked around, I saw several people taking pictures of their food and of their surroundings. We were seated immediately at one of the tables along the wall with opulent, blue velvet banqueted booths and large, gilt portrait mirrors hanging above, as well as Élan's motto, 'Adventure awaits but first coffee' in neon lights on the wall opposite; the most grandiose feature is the crown of beautiful flowers suspended above the breakfast bar.  
A tall woman with beautiful olive skin and a perfectly sleek, long ponytail dressed casually in a white sweatshirt and skinny jeans paired with vans, walked over and greeted us warmly, her smile infectious. "Hi, I'm Alex," she said. Alex joined us, and we began our auspicious conversation on her whirlwind journey with Élan.
We were eager to find out about how Alex founded the most picturesque coffee shop. She explained, "We realised how big an impact social media has on the world in this day and age, and how it's such an amazing marketing tool. We wanted to be able to create an Instagram café, that incorporates coffee, food, social media, fashion, beauty and interior design all under one roof and utilise Instagram to the max."
Alex was born in the USA, moving to Jamaica, Egypt and finally settling in London. She had a career in the fashion industry which was halted soon after she was married, her father was diagnosed with cancer; she spent three years caring for him with her mother and brother until he passed away.
She said quietly, "After he passed away I was really depressed, and two years later I decided, I can't just sit at home and stare at the walls. I needed to do something and distract myself."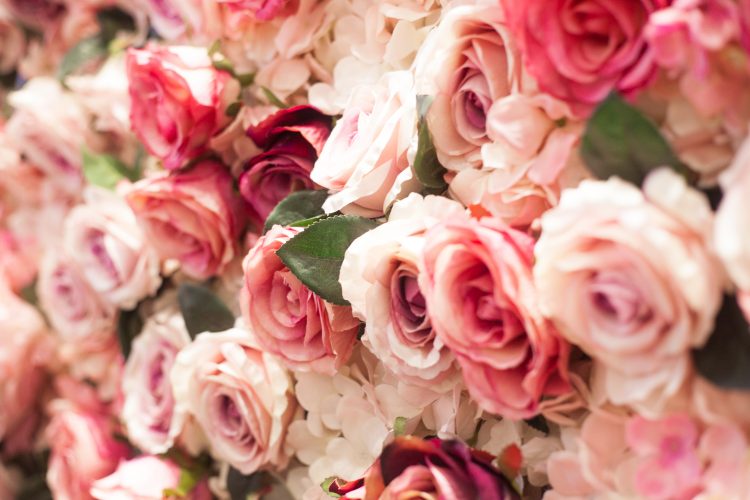 After speaking with her best friend, and throwing ideas back and forth, she found an amazing team and the Élan concept was born. She stated, "I was fortunate with that. I had help with everything, and we managed to open soon after. God also had a huge part to play with Élan, I put Him at the forefront of everything, and I truly believe he has guided us down the right path and helped us to make the right decisions."
It was Alex and her teams' vision that set Élan apart. She professed proudly, "When this first opened, it was so different, it was so unique. We wanted it to be very female based, as you can see the colours and flowers are pink. But we didn't expect it to get to the level that it's gotten to. When we first opened it, I didn't want to rely just on footfall, I wanted to make it more of a destination spot."
Her eyes widened in shock as she continued, "I have people flying in! One woman came over from Singapore, she flew over 24 hours, just to take a picture by the flower wall. There are people who book holidays to London just for Élan 'We flew in from Australia, just to come to London to visit Élan', so yeah, very international customers."
It would seem that the genetics to become a restauranteur run in the family. Alex's twin brother also opened up his own restaurant in Australia. She said excitedly, "We started at the same time, we both had these ideas. He moved to Australia to do it and I did it here but we did it at exactly the same time."
It is clear to see that Alex misses her brother immensely. She scrunched her face and said solemnly, "We're very close. It feels disgusting that he's so far away, it's depressing. There used to be six of us all the time, my mum's parents, my mum and dad, and my brother and I. We would do everything together, go everywhere together. And then suddenly my dad passed away, my brother leaves, my grandma has Alzheimer's. I just sit there and I'm like life is just so crazy."
Engrossed in conversation, our waitress, came over to take our orders. I knew exactly what I wanted to order because I had seen it on Instagram; Élan's famous Açai bowl served with banana, passion fruit, pomegranates and coconut granola, displayed in the most exquisite, colourful and delicious way. Alex smiled and explained, "We wanted all the drinks and food to be very Instagram based, but everything had to be healthy. It can't just be something that's nice for a picture. There are loads of places that will use food colourings to make your drinks look pretty, with whipped cream on top. Yuck! That's just not good for you at all but makes a pretty picture."
She continued, "One thing that I would like to say is that we have the most amazing team, we have picked the best Executive Chef, Pastry team and Head Barista. If it wasn't for them, I genuinely think we wouldn't really have this amount of success. It's all well and good having a nice Instagram café, but if people come in once to take pictures, and if the drinks are awful and the food is awful then no one will come back. But thank God, we have so many customers that we've seen queue up outside for two hours last Saturday, and then we'll see them in the queue again the next Saturday."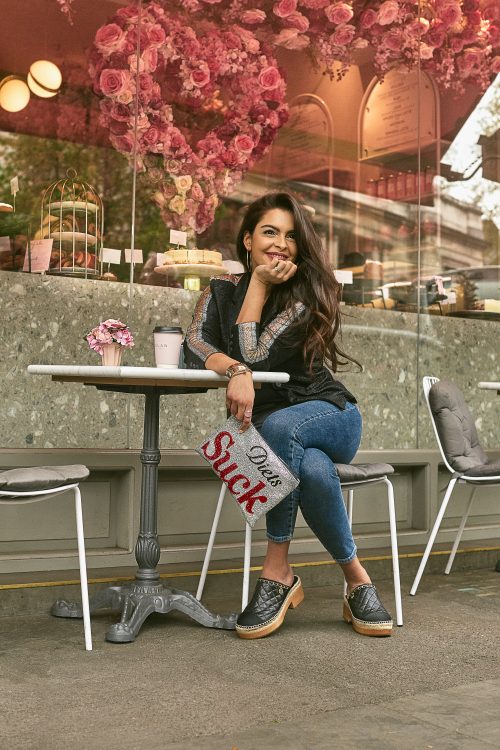 Despite being the boss, Alex is very hands on. She stated, "I have no problem wiping the table, clearing away plates. I've even had customers talk down to me. I get clicked at asking for the bill, I tell them, 'hang on a sec, let me just get the waitress for you', and they'll say 'who are you?' and I end up saying 'well… long story really… where do I start…'  Alex paused for a moment before bursting into a fit of giggles and said, "I didn't know how to say founder, I get so embarrassed, so I sometimes I just say Elan!"
Her smile fades and she looks at me seriously and said, "I don't act like I'm the boss at all, I think it's so degrading to stand over them like they're beneath me. I never want them to feel like staff serving. You know, I don't let them serve me. I get really embarrassed when they serve me."
When Alex walked away for a moment, I quickly grabbed the waitress serving us and asked what Alex was like as a boss, she replied, "She's lovely! I forget she's our boss sometimes."
With two thriving, successful cafés, and many more opening by the end of the year, it is unsurprising that Alex has no free time. She confessed, "I'm always busy with Élan. There are occasions where of course I spend time with my husband, my family and my friends. But, hobbies? No. Baking classes? No. Painting classes? No. Swimming classes? No."
We asked Alex what advice she would give to a young girl who wanted to start her own business? She replied, "Think outside the box. Think of something that's unique and fresh. Don't be afraid to do something that's different. Most importantly build a great team, no one succeeds in business alone, and those who try will lose to a great team every time. Make sure the people you chose and surround yourself with are good people, at the end of the day who you're with is who you become!"
She thought for a moment before asking us, "Do you know what Élan stands for? Eat, live and nourish. E is for the café and food. Live is the lifestyle part. Eventually, we'll have a furniture line. Imagine a large store with our café in the corner – it will be like a home with a lounge area, and everything will be for sale, including our plates, cups and cookbooks. Nourish will be for a very natural beauty range – coffee-based scrubs that they'll make it in front of you, beautifully packaged and ready to take home. It'll be a scrub that will last for a week, but you know what's in it, you can pick all the ingredients, and it's all natural."
It was always Alex's intention to open Élan cafés back-to-back, and I look forward to Élan's world domination, brightening up someone's day, one beautiful coffee at a time.