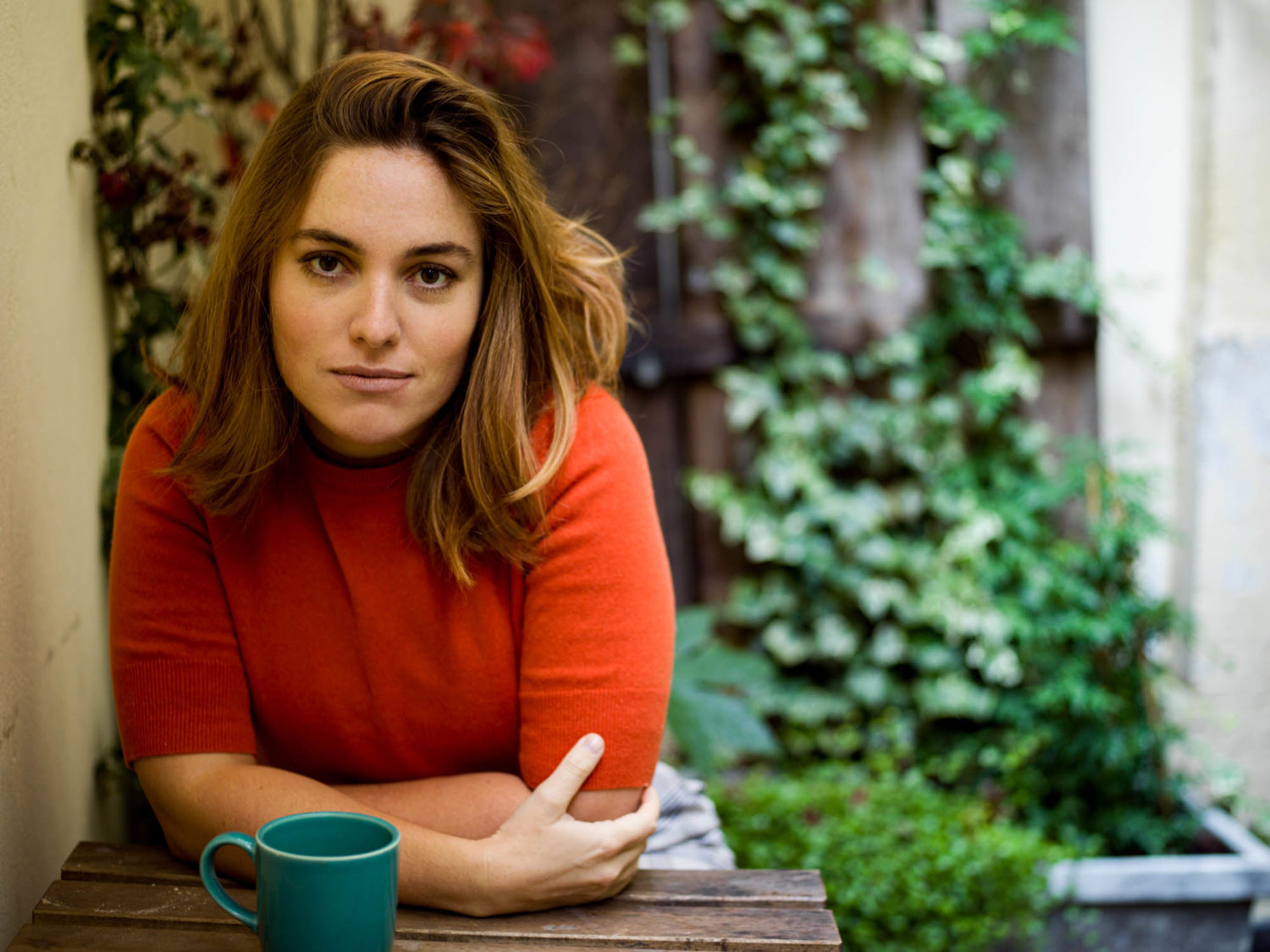 In a year of uncertainty, losing our footing has been a common theme. For Victoria Lacoste, rising actress and executive producer of Edelweiss Film Productions, the pandemic threatened both her burgeoning career and business, canceling multiple projects, film festivals, and life as she knew it. Yet somehow, Lacoste still managed to shoot an iconic music video starring Dani and JoeyStarr (set to release this month) as well as a feature film directed by Pascal Arnold and Jean-Marc Barr. Lacoste sits down with us to share the importance of pushing on even when it feels like you're going nowhere and how our biggest struggles can often become our most fruitful.
How has the pandemic affected you personally? 
The pandemic forced me to truly reassess what was important to me and to make room for the unexpected. We often go through life out of habit and we forget to question why we keep certain patterns going, whether it's in work or relationships. I felt incredibly lost at the end of 2020 because like many people, the idea of starting the new year with continued uncertainty was really jarring. However, once I decided to put more focus on the relationships and habits that made me feel empowered, I actually started to feel more aligned than I did before COVID hit. All in all, I weirdly believe this pandemic is one of the best things that could have happened to me. It put a magnifying glass over certain dysfunctions and pushed me to reassess long-standing patterns.
How has the pandemic affected you work wise? 
Over most of the last year, I felt like I had lost all kinds of creativity and inspiration. I had started working on a feature, which I wasn't certain would be happening, so I kept my hopes at bay. Once the project started picking up, I realized that the seeds I had planted throughout the year were finally taking root, which helped me regain confidence in my ability to create. This year has surprisingly turned into one of the most productive of my entire life so far!
You've somehow managed to film two projects during a pandemic which is incredibly commendable. Can you tell us a little about each and anyone notable in them? 
The first project I filmed was a music video for KESTA KESTA, a new song by Dani featuring JoeyStarr, who are two musical icons each in their own right. The blend of their respective worlds made for a fascinating match and I believe that their complexity really translates on screen. The music video is set to come out on May 19th, which is exciting because it's also the day that restaurants are (supposedly) reopening in France. I could see no better way to celebrate! My latest project is a movie that I filmed at the end of March, which I co-produced with Pascal Arnold and Jean-Marc Barr and which they co-directed. The story takes place in a clandestine hotel during the first pandemic lockdown. It has multiple storylines seen through the eyes of a young escort who finds herself in this suspended world for the duration of the quarantine. We were incredibly lucky to have a brilliant cast, including  Lizzie Brocheré and Pierre Perrier, as well as Bruno Solo, Nicolas Briançon and Syrus Shahidi, who play clients in the hotel.
How did pandemic restrictions affect how you filmed? What guidelines did you have to follow that might have been different? Were there timeline or resource limitations? 
When Pascal came up with the idea to write a feature, his focus was to create a story that could work within the restrictions of the pandemic. He and Jean-Marc have always worked on projects in a way that is inspired by French New Wave directors such as Eric Rohmer, who were able to film features with tougher financial restrictions than the average movie. This method actually allows for a certain narrative freedom because the focus becomes more about the essential message, rather than the bells and whistles of the 'machine' that a film set can quickly become. For instance, the script of the feature kept evolving, even as we were filming the movie itself. Our initial aim was to film the entire project in 12 days, which we managed to do. Most parts were written so that none of the actors would have more than a couple days on set, in order to keep any transmission risk at bay. There were so many things that could have gone wrong, but the film gods were with us on this one!
How did pandemic restrictions affect the spirit of these projects? 
Throughout the making of our feature, Pascal, Jean-Marc and my motto was 'bad news is good news,' meaning that if someone or something wasn't happening around the project, something better would come along. It allowed us to go with the flow and welcome ideas with an open mind, which I think has contributed to the uniqueness of the project. I also believe that these unprecedented circumstances have made both projects  stronger because they created a real unity between all the crew members. It helped infuse a certain kind of magic on set, since we all knew that it could stop at any moment.
Were there any benefits to the uniqueness of the situation? 
Absolutely. The hotel where we filmed the feature was actually given to us for free. This type of generosity could have only taken place in times like these, because people wanted to be part of a creative endeavor. I also found that people in creative fields have been more willing to collaborate and create with one another. I think that these circumstances have and will continue fostering a great deal of innovation.
Has the or how will the pandemic affect the rollout of these projects? 
I can't say with certainty if and how it will. My assumption is that with movie theaters reopening, there will be an increased competitiveness over which movies get to be showcased before others. It will be interesting to see what audiences want to see after having been in such a different mindset for the last year. That's why I believe that offering projects that are out-of-the-box might work in our favor.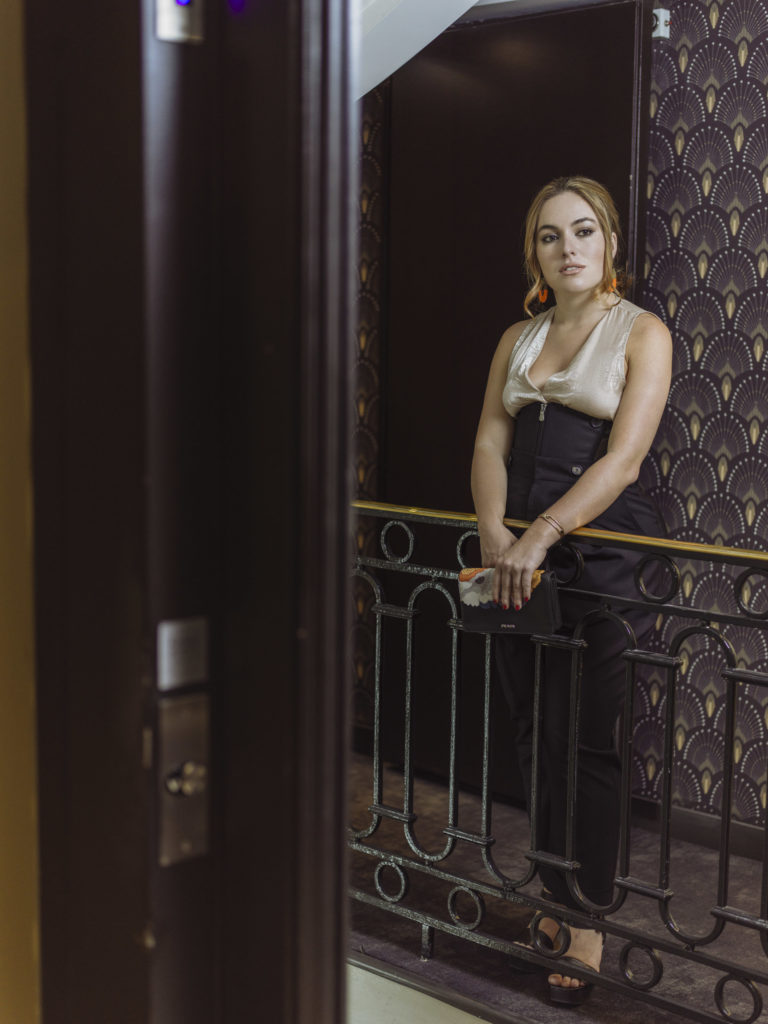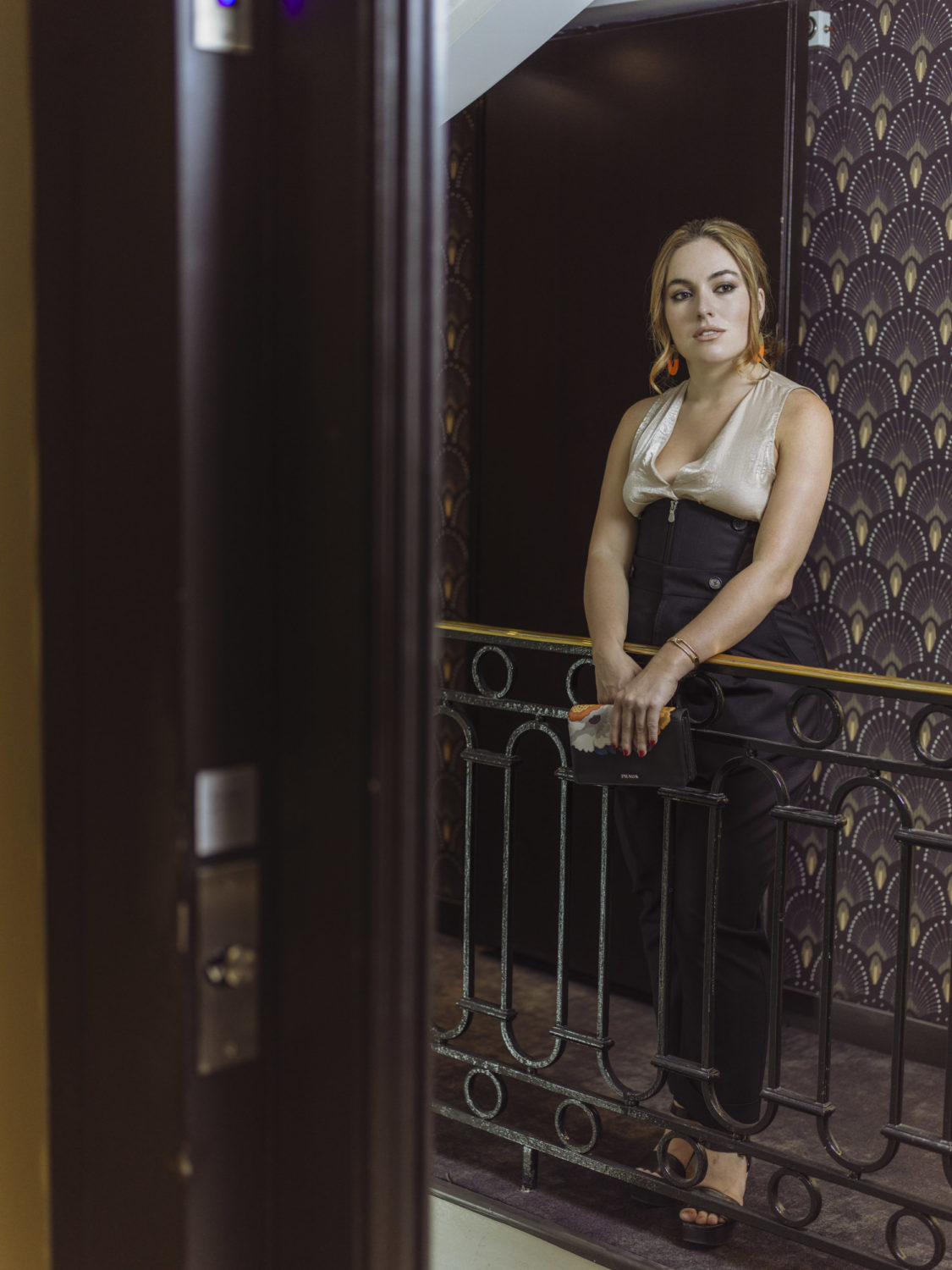 What was it like to work with such iconic stars as Joey Starr and Dani? 
Seeing them perform together was such a privilege because both of them have such unique and vibrant spirits combined with innate charisma that just holds your attention. Their personal and creative bond transpired throughout all of filming, which I believe will also allow audiences to see a different and softer side to their respective personalities.
You also worked with Lizzie Brocheré and Jean-Marc Barr for a second time, the first being in your award-winning short, The Fourth Wall. What was it like to work with them again and in such a different situation from the last time? 
It was so lovely working with them again, because they're both incredibly talented artists who aren't afraid to take on challenges, so they were perfect partners for this project. Working with Jean-Marc as a director is wonderful, because being an actor himself, he innately understands what it is like to be in front of a camera and the kind of struggles that come with performing. Jean-Marc has a very unique, almost spiritual vision of acting, which I find refreshing because it translates into a deep humility. It is pretty rare to work with an artist who truly is in service of a project, and not the other way around.
Creativity wise, how has the pandemic and so much isolation/separation affected you, both negatively and positively?
During this last year, I felt like I was very much in stagnation. Being cut off from creative outlets was the most challenging aspect of this pandemic for me. I soon realized that Netflix binging could only take me so far and it pushed me to explore different creative avenues. For instance, I actually picked up the violin, which I had dreamt of doing for a long time but never had the courage to.
When restrictions lift, how will your work process change? 
I actually think that the pandemic has shown me a different approach to filmmaking that I believe might become more the norm during the next few years. I'm not saying that I would want to make every feature under such exceptional circumstances, but I know now that there is definitely the possibility to work outside of the system and still make impactful art.
Transport yourself to March 2020 – if you could tell yourself one thing that would help you prepare for what was to come, what would it be? 
It's going to get worse before it gets better, but you will never want to go back to the way things were.
Transport yourself to December 2021, what would you like to have achieved this year?
Being slightly superstitious, all I'm going to hope for is that I can look back and feel like I am still, if not even more, in alignment with who I am!