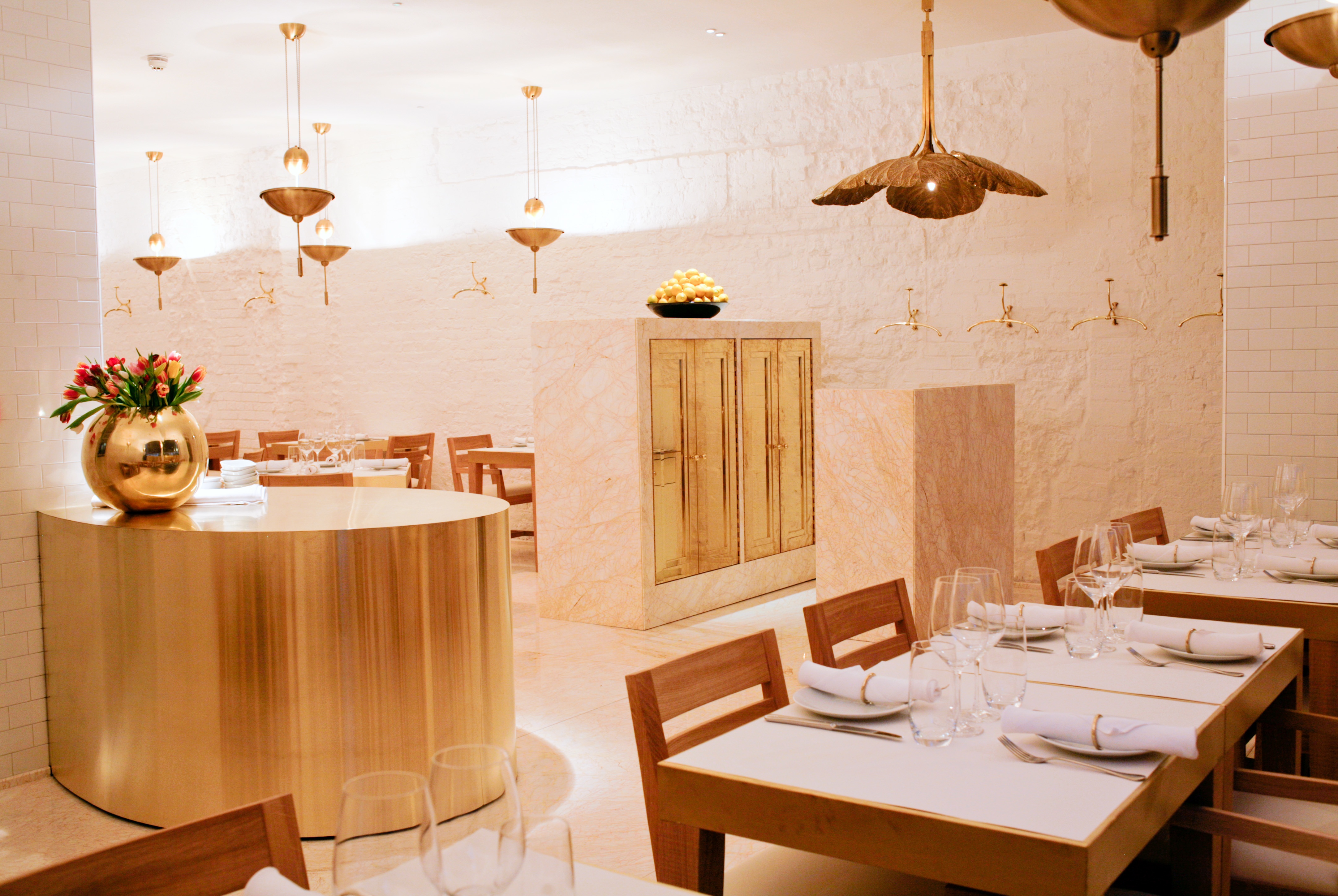 As I'm more of a cookbook fiend than an obsessive restaurant goer it was only after I took delivery of Yotam Ottolenghi's beautiful golden bound Autumn release 'Nopi' that it occurred to me that I needed to make a booking at his latest collaborative venture of the same name.
Nopi seemed at first glance to be the ideal compromise for The Reluctant Vegetarian (me) and The Vegetarian in my life. A combination of inventive plant based dishes intercepted with a good splattering of meat heavy plates… was this finally a cookery book (and restaurant) we could both enjoy? The coming together of head chef Ramael Scully and Ottolenghi allowed me to believe so and I was interested to see how Ottolenghi's renowned Middle Eastern inspired cooking was fused with Scully's Asian heritage.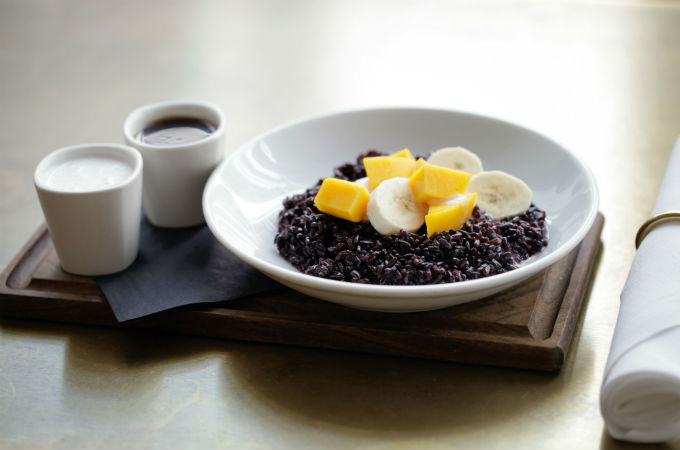 After finally getting my act together I was keen to head to Nopi (NOrth of PIcadilly) to try out the breakfast and brunch offering. Having been so enticed by the book (which has a chapter devoted purely to it's brunch dishes) I was pretty set on trying two dishes in particular…the famous Black Rice with Mango and Coconut Cream and of course the Shakshuka, a dish I've made many a time myself and one that is synonymous with Ottolenghi. I approached the brunch as if it was a main course followed by dessert, justifiable, tactical and definitely not greedy!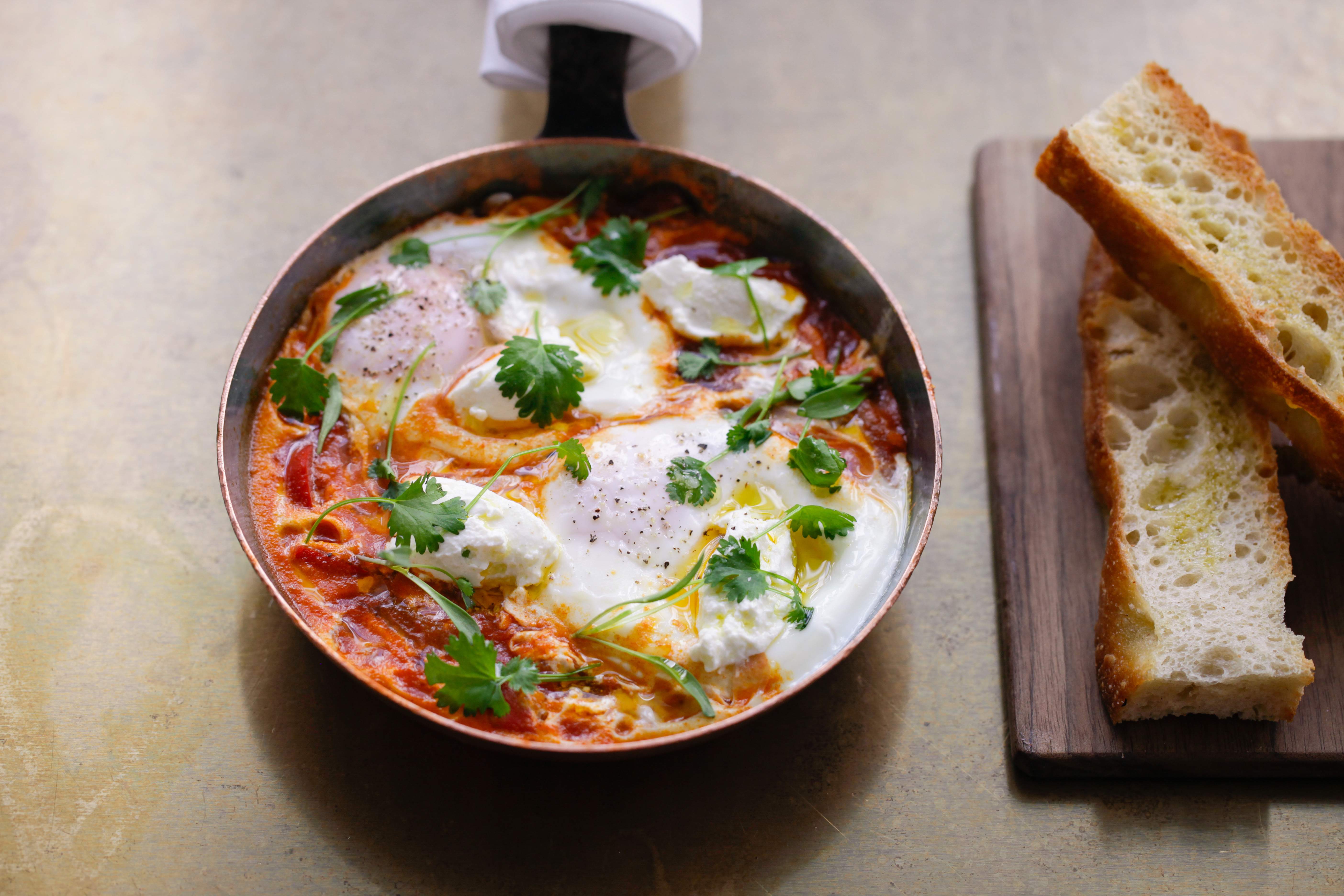 The Shakshuka was everything I had dreamt it would be, served in a copper frying pan and filled to the brim with a rich piquante tomato sauce, numerous dollops of smoked labneh, several braised Italian eggs and a side of sourdough doused in oil. There's no denying that everything about this dish works, no wonder Yotam has been championing it's qualities for many years. By the time it came to 'dessert' I have to admit I was more than full, but in true dedication I pushed on through and managed a good portion of the Black Rice. It was a far more delicate dish than I was expecting, more subtle in flavour but tropical and filling. An original and light, not overly sweet option.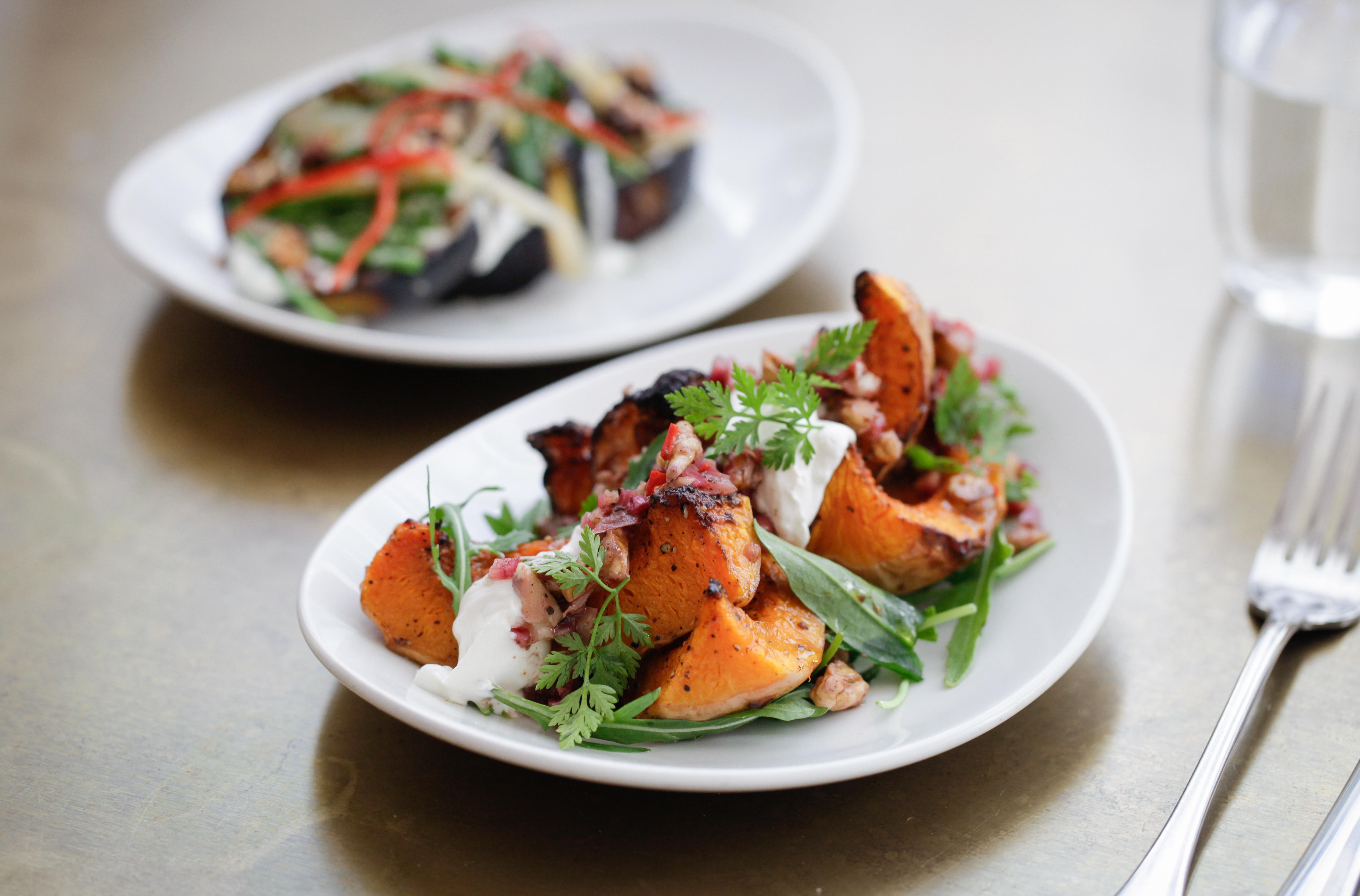 For some reason we always struggle with amazing brunch spots, The Vegetarian isn't the biggest fan of eggs (if it wasn't for his loyalty to cheese he'd definitely be vegan) so unless we know there's a good veggie fry up or French toast we're stuck on options. He would not have been disappointed had he joined me. My brunch partner that day promptly ordered the French Toast, Star Anise Sugar and Berry Compote and rightly so. This arrived generously portioned with hearty hunks of light, doughy (on the inside) crisp bread which was evenly smothered in a distinct star anise sugar. There was certainly another happy customer here. Other dishes on the menu included a Borlotti Bean Stew, Chorizo and fried Italian Egg for the carnivores and another meatless plate of Courgette and Manouri Fritters with Lime Yogurt plus a selection of fresh juices.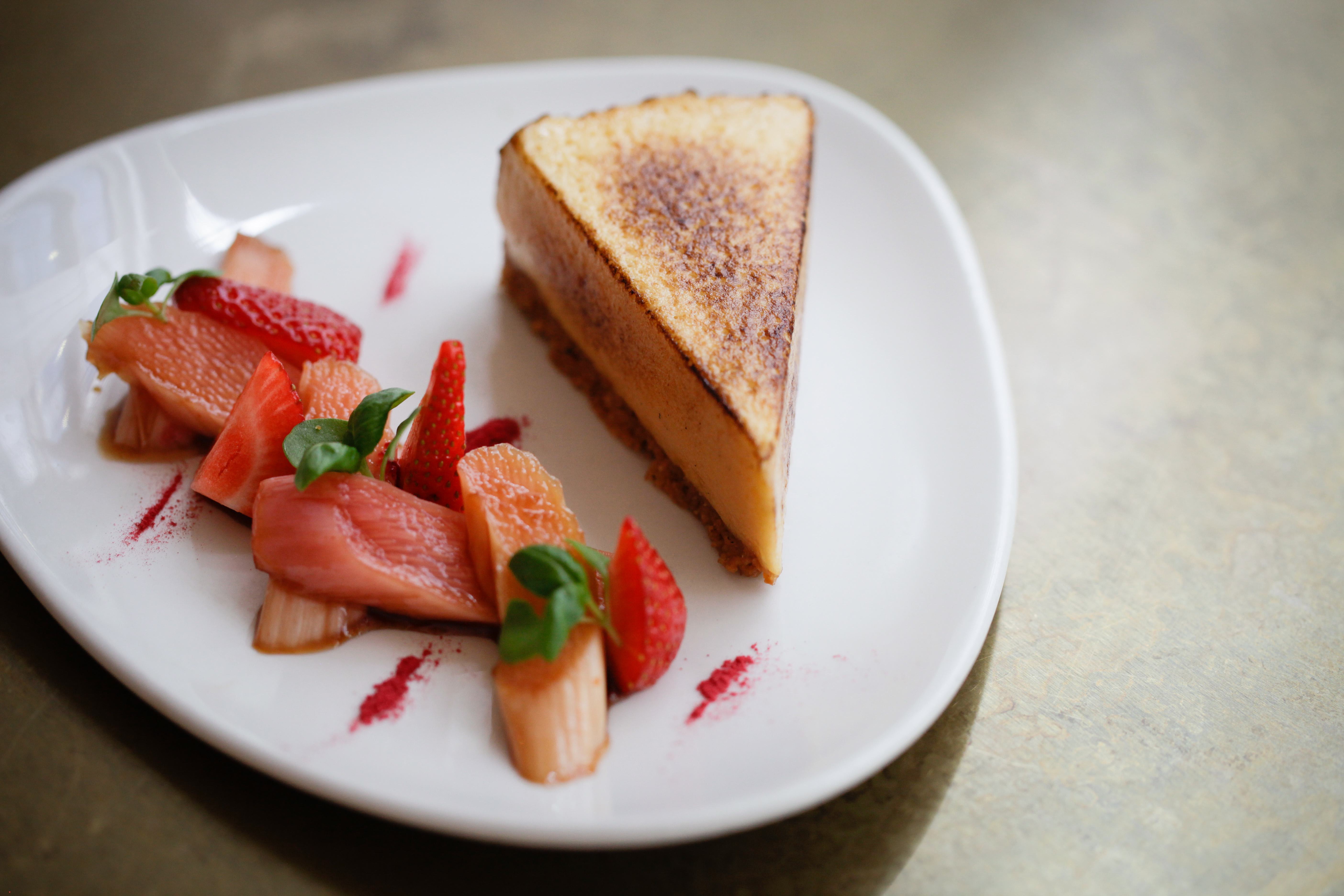 In short there wasn't a dish that didn't seem incredibly desirable and with a mainly meat free brunch menu I'd take a punt and say The Vegetarian would feel the same. The brightly lit whitewash restaurant is a more formal offering in comparison to Ottolenghi's previous deli style set-ups and one that put the focus very much on the food. If dining in large groups there are sharing tables to set on the lower floor where you can enjoy the open kitchen and watch the chefs at work. However if you're into your interiors head straight to the bathroom and enjoy the most impressive, entirely mirrored restroom experience out there.
Like all good brunch menu's Nopi's offering had it all. Whether you're looking for some clean, vitamin enriched staples or trying to fend off a terrible hangover, there is something for everyone. Either arrive early or book to avoid disappointment at weekends, you won't regret it.
Follow Anna Barnett on Twitter: @AnnaBarnettCook
Follow Anna Barnett on Instagram:  @AnnaBarnettCooks
NOPI
21-22 Warwick St, London W1B 5NE