Ah…the festive party season is creeping slowly upon us! But as our diaries fill with invites to boozy brunches and parties stocked with never-ending prosecco, our skin is already crying out for help! Dehydration, late nights, too many salty canapés and sugary cocktails are all major culprits when it comes to a dull, puffy complexion. But before you blank out your diary and hibernate for the sake of your skin, consider booking in for AQ Skin Solutions GFIT Glow Getter Treatment at EF MediSpa. A facial that's perfect for re-igniting dull and tired-looking complexions, and keeping skin looking more youthful and glowing until New Years Eve and beyond.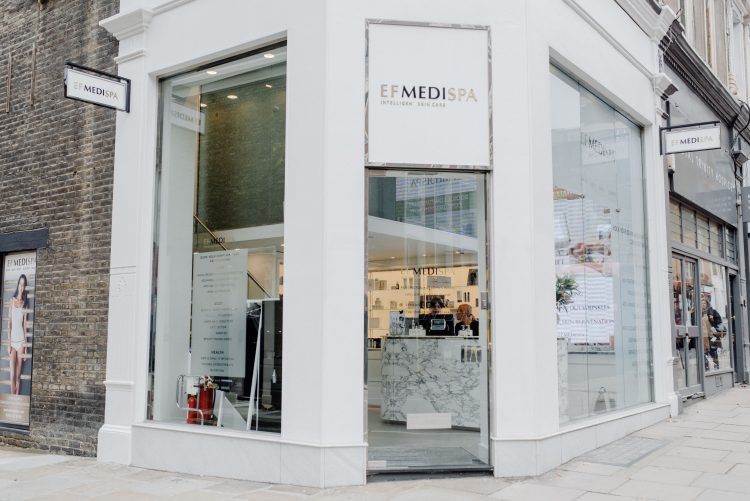 Its secret lies in the use of 'Growth Factor' technology, which is set to be one of the skincare industry's most-talked about trends in 2020. 'Growth factors' occur naturally in our skin and are essential for keeping it healthy and looking youthful. However, our levels naturally decrease with age, causing it to lose elasticity and firmness, which means fine lines, sagging, and dullness come knocking at the door. Sad times? Well not quite, thanks to major advances in skincare, brands like AQ Skin Solutions have engineered 'Growth Factor' molecules that can be used in skincare products and that mimic the same ones found in our skin.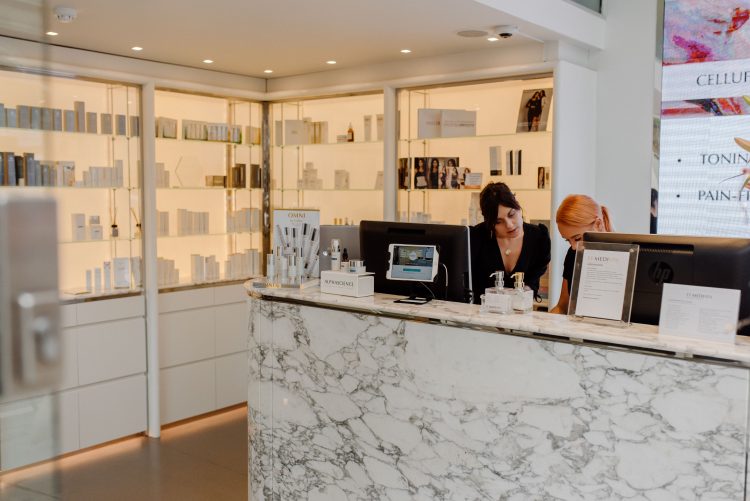 In this AQ Skin Solutions facial, these revolutionary 'growth factors' are penetrated deeper into skin via microneedling. Simply put, microneedling involves puncturing the skin with very fine, short needles for the purposes of rejuvenation. Sound scary? Yes – but in reality it's actually quite relaxing, not to mention revolutionary!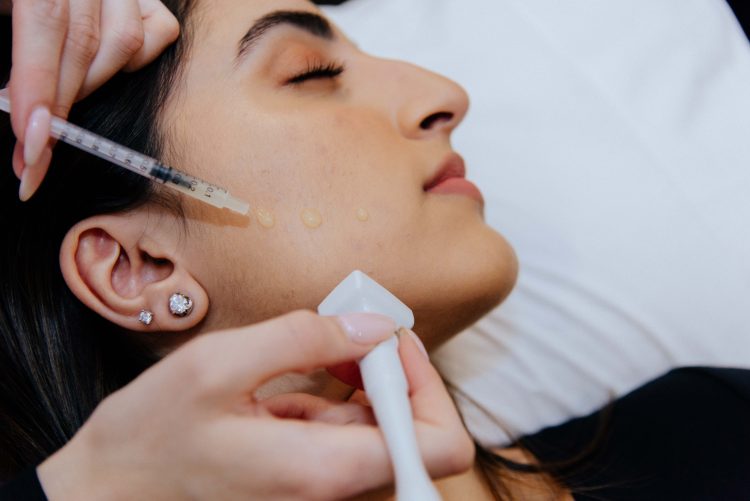 After a relaxing cleansing massage, a little of their growth-factor packed AQ Skin Solutions Recovery Serum is applied via a syringe and massaged over a small area, before a rectangular dermastamp is gently pressed over the area to create tiny holes in the skin to allow the serum (and the Growth Factors) reach way below the top layers. This method is repeated over your whole face and neck (which I loved as so many facials often forget about the neck – an area that often reveals a woman's true age)! Some areas are a little more sensitive to microneedling than others. I found my forehead and cheekbones felt a little warmer afterwards but that feeling soon faded after a few minutes.  A second, application of the serum is applied afterwards followed by the soothing AQ Sheet Mask and a 10-minute rejuvenating massage.
After the treatment my skin felt warm and very energised. I had a lovely rosy glow too but there was no sign of puncturing or (dare I say it) blood. The needles are so tiny and short that the pinpricks enter only surface-level deep.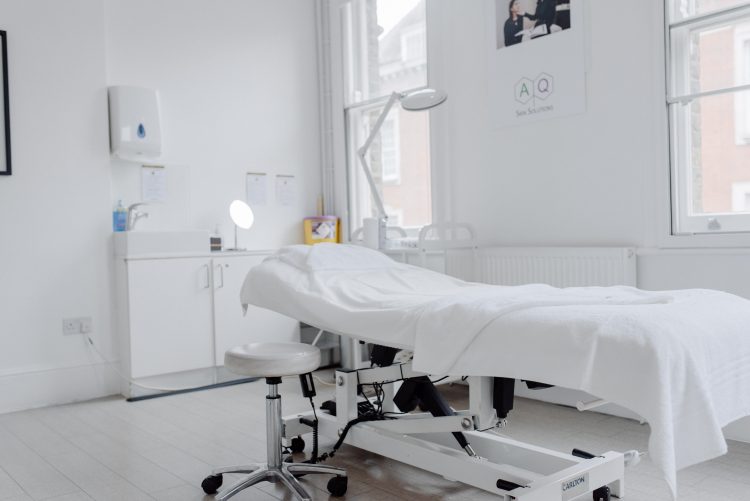 As advised by my therapist, I refrained from wearing make-up for the rest of the day and avoided the sun completely. I added the AQ Active Serum and Eye Serum to my skincare regime, and a week on the results are staggering. My skin tone can only be described as glowing (even after a few late nights and bottles of red). In fact, I have had lots of comments at how much younger I look. I've had a lot of facials in my 20+ years as a beauty editor, and this one is true game-changer. I'll definitely be booking in again.
AQ Skin Solutions GFIT Glow Getter Treatment costs £600 for 60 minutes
EF MediSpa, 29 Kensington Church Street, London, W8 4LL
@AQSkinsolutions_uk