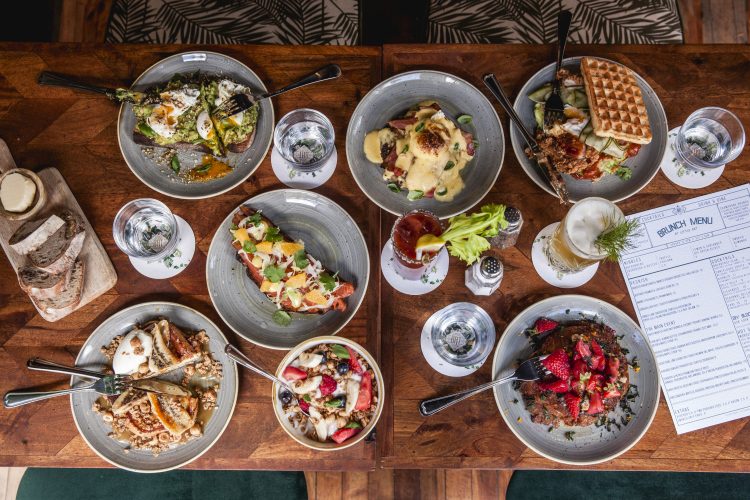 By night Little Bat Bar is one of North London's hippest cocktail spots, but by day it's the perfect place for a spot of tasty brunch.
Little sister to Shoreditch's much-loved Callooh Callay, the bar – tucked away just off Upper Street in Islington – offers friendly service, incredible cocktails and delicious food in an inviting, quirky environment.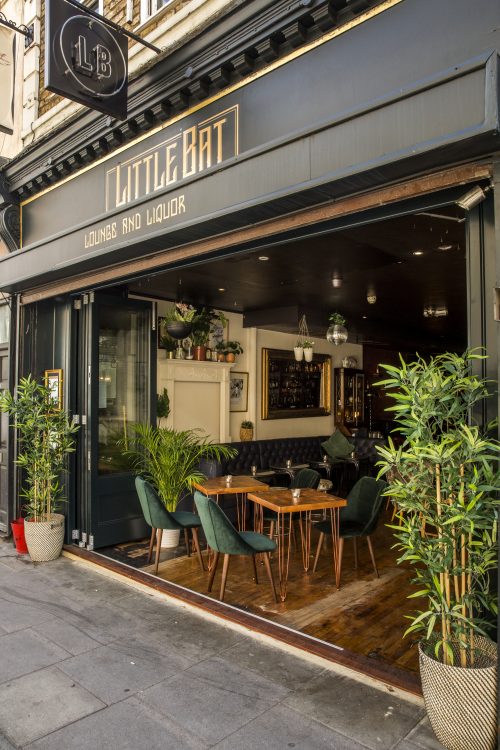 Little Bat – its name inspired by Lewis Carroll's Mad Hatter poem – is decked out with a mix of antique woods, large rattan light shades, rattan chairs and vibrant blue leather benches and booths. There's a long old-fashioned bar along one side of the room, and hanging baskets filled with plants, antique books in corners, and ornate gold mirrors and an eclectic mix of art on the walls.
Easy 1920s French jazz music is playing as my guest and I take a seat and enjoy a cup of moreish truffle popcorn as we peruse the impressive cocktail list.
Begin brunch with the Roasted Cauliflower and Smoked Cheddar Croquettes appetiser. As you bite into these golden breaded nuggets, delicious cheesy filling oozes out. They're served with an incredible chilli relish that sets the dish off perfectly.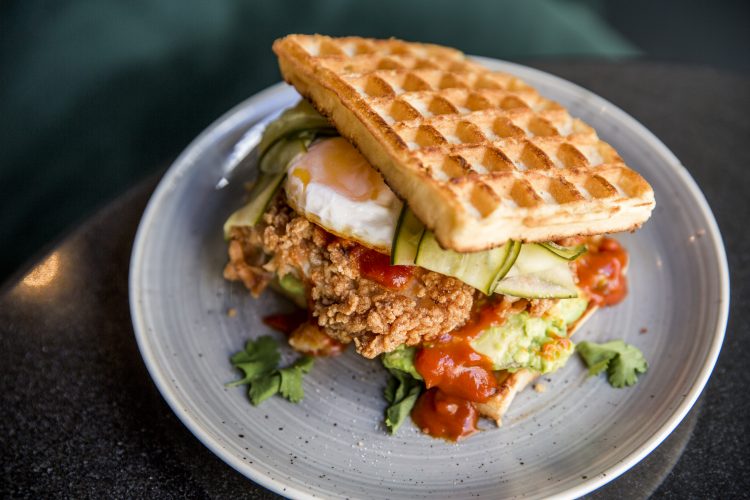 For the main event, I recommend Fried Chicken and Waffles. Perfectly crisp, the golden chicken pieces, crunchy outside and succulent in, are served on a bed of flavoursome smashed avocado that sits on top of the waffles. The mouth-watering dish is topped with an orange-yolked fried egg and pickled cucumber, drizzled with an incredible fiery BBQ sauce.
Vegetarians, try the Chickpea and Potato Rosti, made with truffle and parmesan, it will not disappoint. The rosti is full of flavour, crispy on the outside and fluffy inside, and topped with spinach, a poached egg and hollandaise sauce.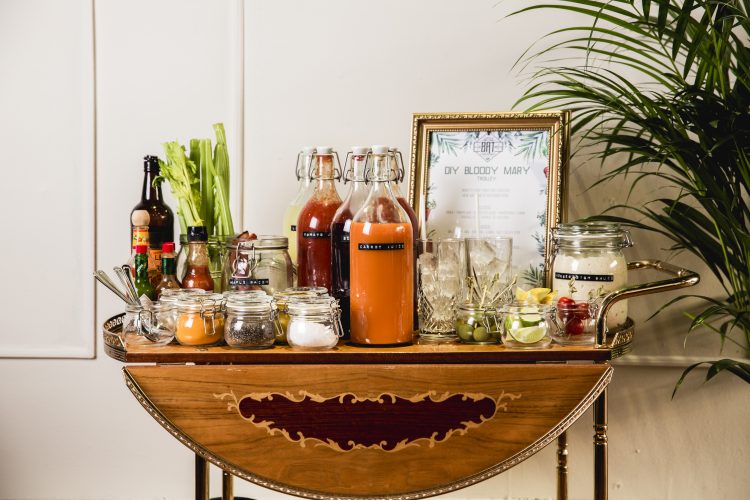 My guest enjoyed the 'Strawb' cold pressed juice, made from strawberry, apple, lemon and basil, and served in a vintage tall glass. It's a great way to start the day, but if you're looking for something a little stronger add on one of the bar's fabulous cocktails.
Master mixologists have put together a selection of unique drinks to complement the brunch menu, and each is beautifully presented. I selected the Elevensies – a rumbullion mixed with tea and fair cocoa, served with a creamy alcoholic chaser on the side. The cocktail comes in a teacup and finished off the delicious, boozy brunch perfectly.

Little Bat
54 Islington Park Street, Islington, N1 1PX
@littlebatbar