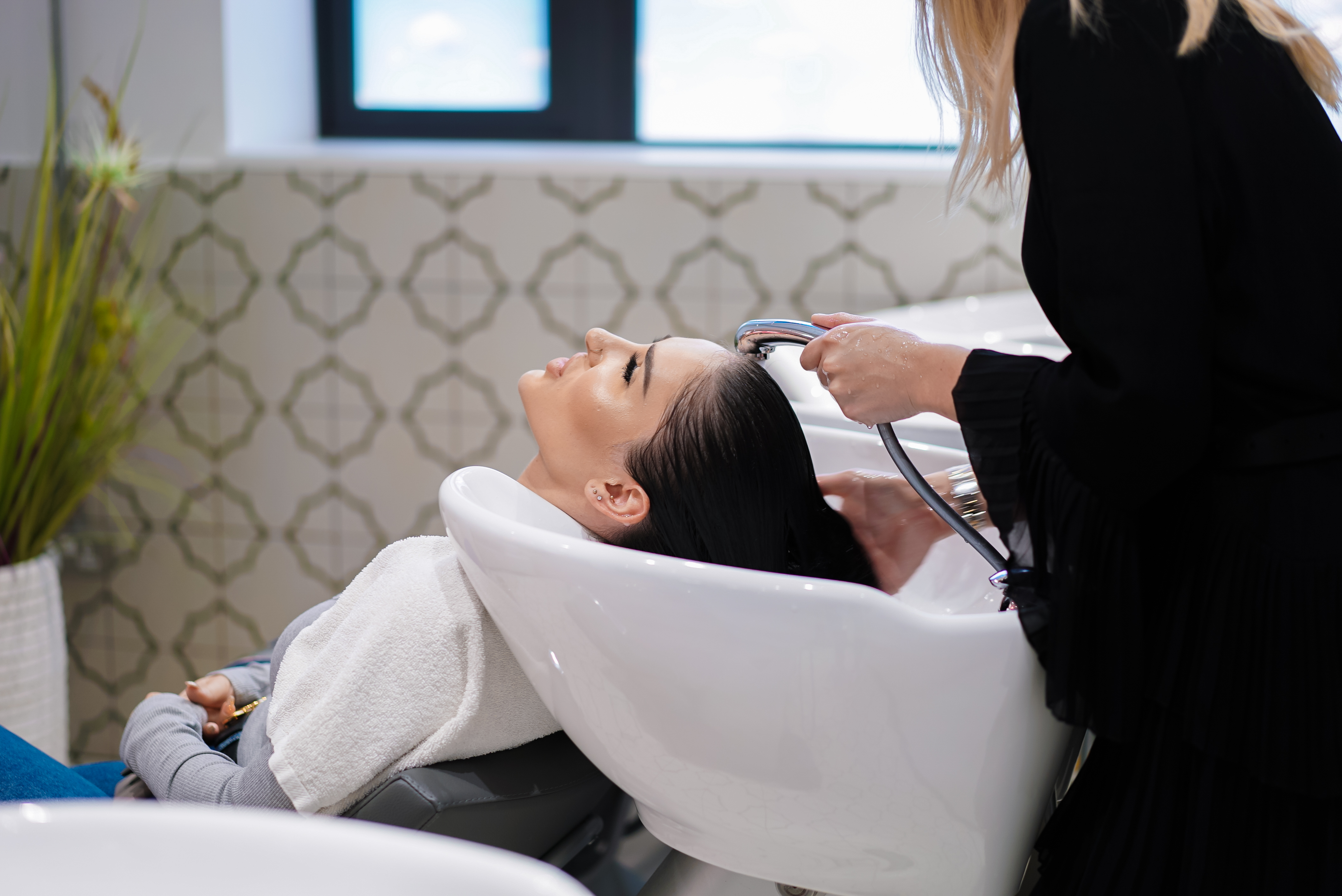 Winter is not kind to our hair. Firstly, there's the struggle of hat-hair, making it virtually impossible to make your locks look anything other than flat and frizzy once you've ventured outside. Then there's the strain that the cold weather and central heating puts on our hair, sucking it of moisture. Cue dry, brittle, lacklustre hair.
So when haircare experts Bumble and bumble told us they were adding two new heroes to their already-loved Bb.Thickening Collection that were both moisturising and volumising, we couldn't wait to find out more.
To celebrate the launch of the new stylers, Go Big Treatment and Great Body Blow Dry Creme, we were invited to the fabulous Duck and Dry in London, to test out the new products with a big, bouncy blow dry.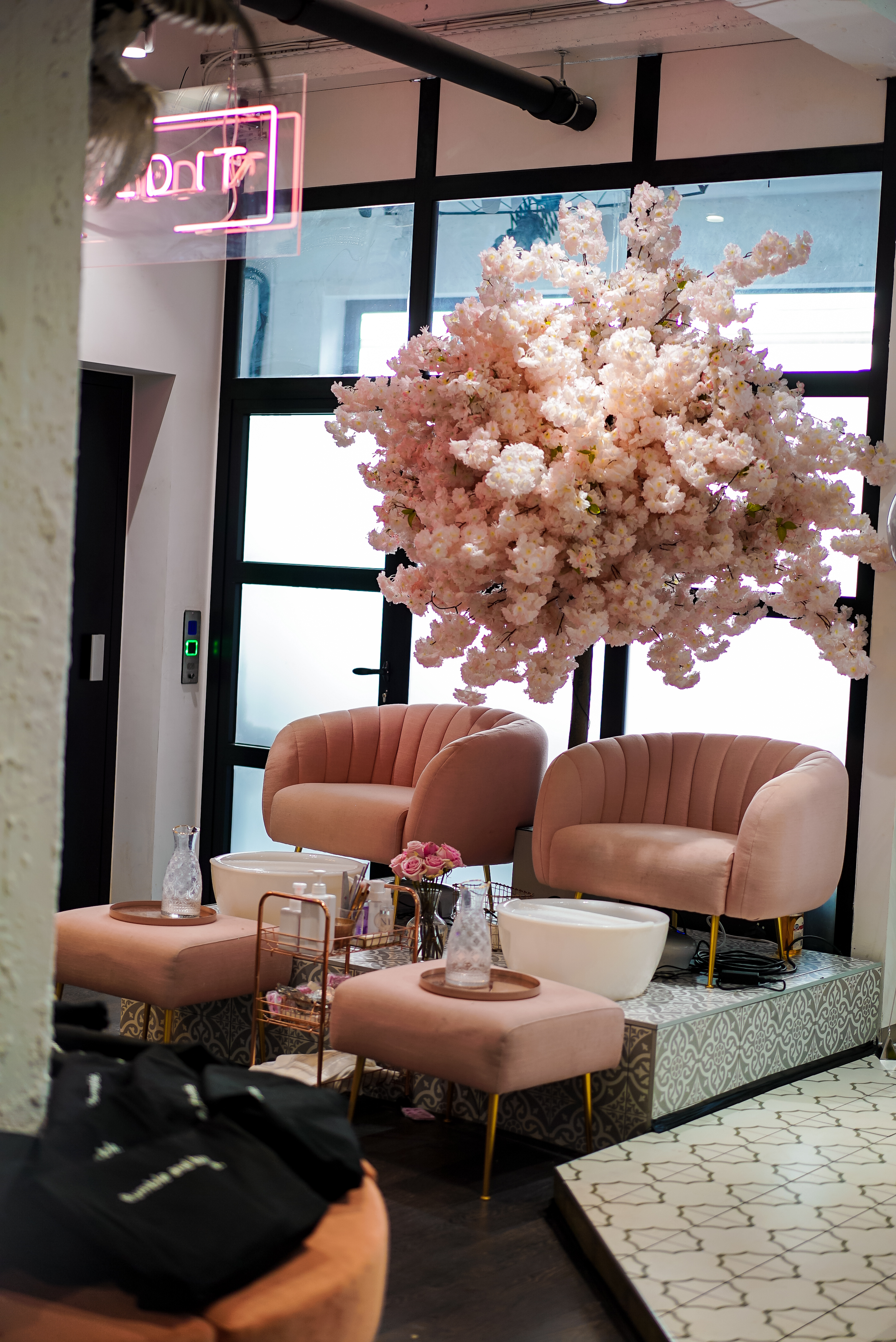 The bright and colourful salon features glamourous pink suede armchairs, cherry blossom trees, a swing chair and futuristic egg-shaped mirror stations – all incredibly Instagrammable.
Volume and moisture are not words that are usually put together when it comes to haircare. My own hair, fairly fine but lots of it, can either be sleek but flat or full of volume but dry and frizzy. However, groundbreaking strand-swelling Emblica technology in the new Bumble and bumble products, that makes strands of hair swell from the inside out, means it is now possible to have both volume and moisture.
To achieve my big bodied blowdry my wonderful stylist first took me to the beautifully tiled backwash area. After double-washing with the Bb.Thickening Shampoo my hair was treated to the new formula thickening Conditioner which features added strand-swelling technology. For extra hydration, leave the conditioner in for a minute or two.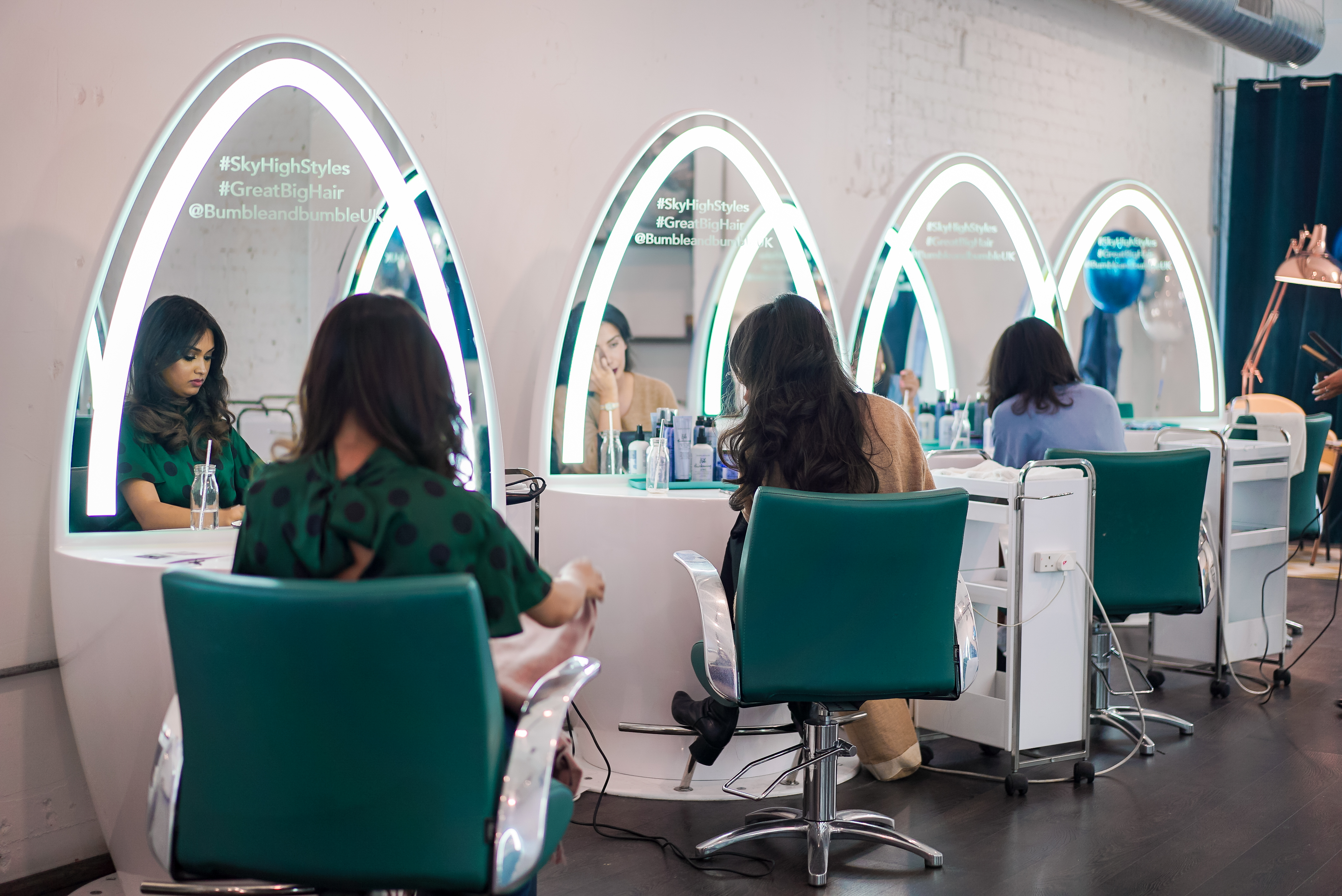 Back at the mirror, my damp hair was prepped with a spritz of Go Big Treatment, which smells amazingly fresh, like a crisp winter's walk along the seafront, with invigorating top notes of lemon, cucumber and bergamot. The leave-in treatment is ideal for creating volume from roots to tips and holding blow-dried styles in for longer.
A small amount of the new heat-protective Great Body Blow Dry Creme was worked through my hair, moisturising it just as we do our face and body in winter with a creamy lotions. The product is full of volumising essentials that do not leave your hair feeling stiff and protect it from heat damage.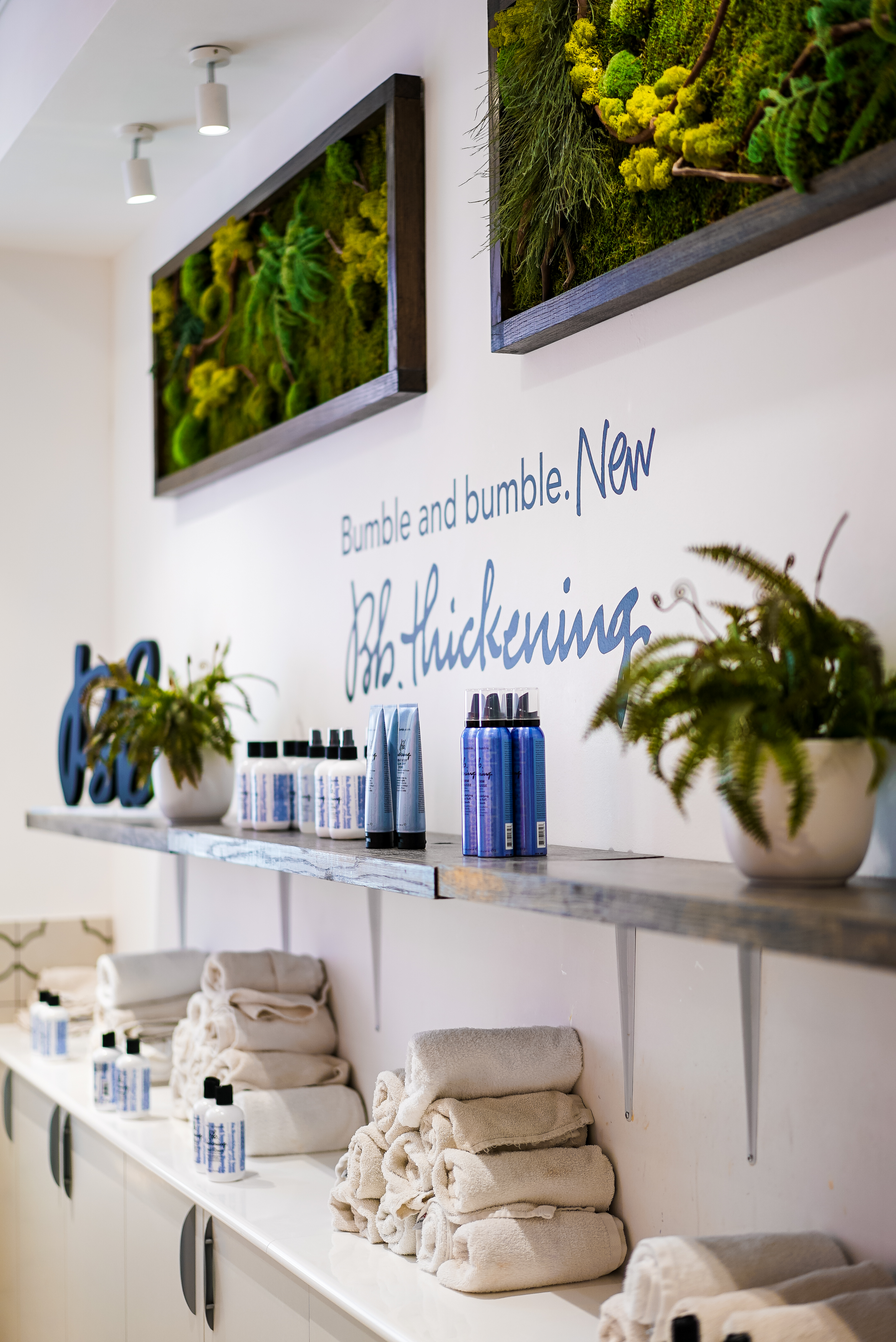 After a fabulous blow-dry (top tip, if you're doing this yourself at home, dry the front parts first and then use a paddle brush to dry hair in the opposite direction it naturally falls) my hair was big and bouncy but also soft and shiny. And the most amazing thing of all was that my hair was full of volume for the rest of the day and the the next one too, even after sleeping on it.
After a  few weeks of testing the new products at home and my hair feels soft, looks healthy and retains volumes for longer. My winter haircare problems have been solved, thank you Bumble and bumble.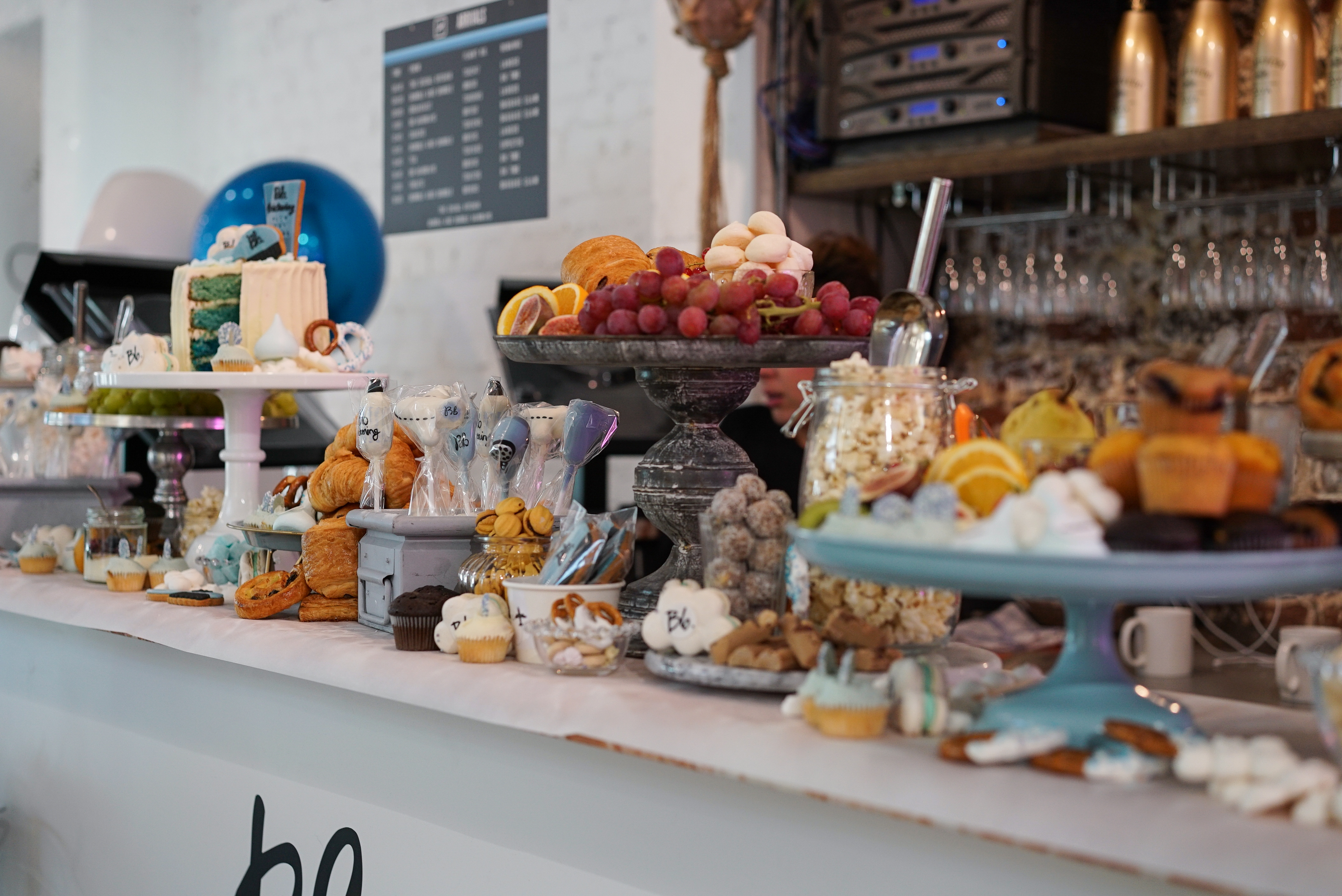 Bb. Thickening Go Big Treatment, £24, and Great Body Blow Dry Creme, £25, are available now and can be purchased along with the rest of the Bumble and bumble range here.