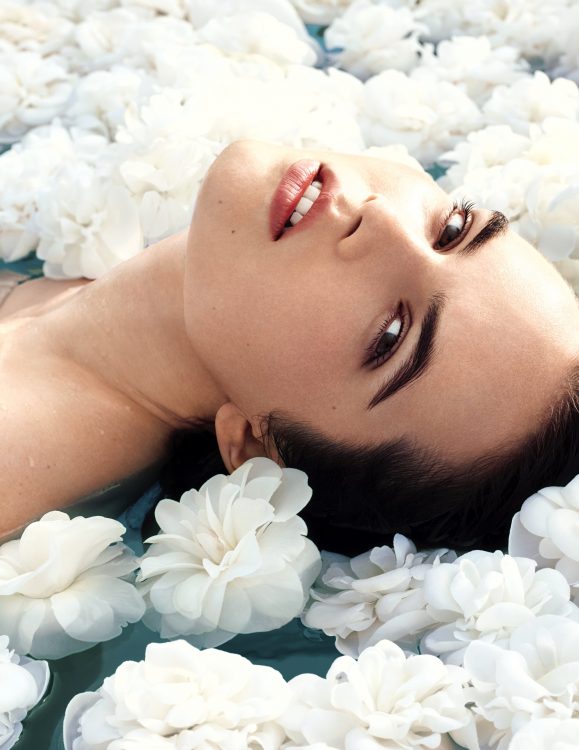 "Nature gives you the face you have at twenty; it is up to you to merit the face you have at fifty." – Coco Chanel
Let's be frank, ageing is a fact of life and ultimately it is a great privilege but that doesn't mean you have to look your age. Caring for your skin is one of the most worthwhile investments you can make, as Renee Rouleau, aesthetician to the stars once said, "Be good to your skin. You'll wear it every day for the rest of your life."
When it comes to skincare, there is great skincare and then there is CHANEL, the authority on beauty for almost 100 years. Coco Chanel was a powerhouse, her legacy is so incredible that she was the only person in the field to be named Time Magazine's '100 Most Influential People of the 20th Century'. Coco Chanel's extraordinary influence has defined the beauty industry since she launched CHANEL's first range of skincare products in 1927.
The first collection was a celebration of simple yet elegant beauty, an ethos that remains firmly at the heart of CHANEL almost a century later. There were revolutionary toners, creams, lotions and soaps but the star of the range was a jasmine face and body oil. With its soothing and intensely moisturising ingredients and hypnotic scent, the elixir transported the wearer to the wild fields of Grasse in France, where many of CHANEL's ingredients have derived for decades.
The legend of Coco Chanel lives on eternally and the commitment to simplicity, elegance and elevating the standards in the beauty industry is more prevalent than ever before at CHANEL. This is particularly showcased with CHANEL's celebrated Hydra Beauty collection, a response adapted to your skin's needs that offers extraordinary hydration.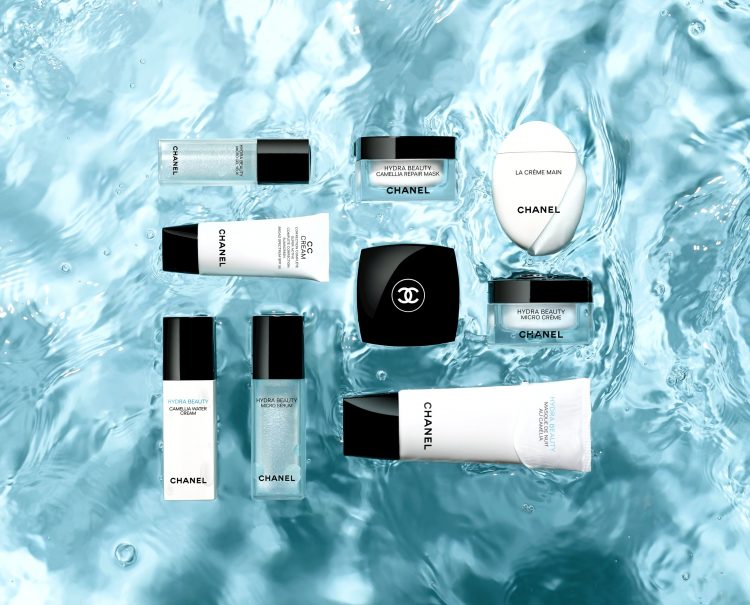 CHANEL's Hydra Beauty has been developed to boost and protect the virtuous circle of water, intensely replenishing your skin and targeting two of your skin's fundamental needs: hydration and protection.
At the heart of the Hydra Beauty range is the delicate yet powerful Camellia flower and Blue Ginger, a genuine cellular self-defence powerhouse. The Blue Ginger is from the Zingiberaceae family and grows on the high plateau in the centre of Madagascar. It is a perennial herb, with spiky leaves, that grows up to a meter high. There is a specific part which is used called the 'rhizome' which can be found underground.
Ginger has been renowned for centuries due to its energy-boosting properties. In Ancient Greece, doctors used it as a cure for many ailments; in traditional Chinese medicine it plays a vital role for stimulating body energy and this natural wonder is hailed as 'the universal medicine' in Ayurvedic medicine.
A native of South-East Asia, it was introduced to Madagascar 2000 years ago by Indonesian traders. The climate and composition of Madagascan soil has induced the development of specific properties. Blue Ginger is unlike any other, with its grey/blue hue in the open air, it has very special qualities, one of which is a formidable antioxidant power.
Another magical component in CHANEL's Hydra Beauty collection is the Camellia. The emblematic flower of CHANEL, its moisturising powers have been unleashed by CHANEL Research. The Camellia plays a vital role in CHANEL's Hydra Beauty collection, replenishing and retaining your skin's moisture.
However, there is simply no point in deeply moisturising skin if its irrigation system is permanently threatened. This is where the Camellia and Blue Ginger work harmoniously, with the Blue Ginger acting as a sentinel which helps skin to protect its hydration against damage caused by various external and internal stresses.
The Camellia held a special place in Coco Chanel's heart, her favourite flower, a symbol of elegance and perseverance that blooms in the midst of winter, thriving in harsh environments. CHANEL's Camellia is grown in the majestic region of Gaujacq, France, which provides optimal conditions for Camellia in regards to sunlight and agronomy. CHANEL's grower boasts over 2,000 Camellia species but only the prestigious Camellia Alba has been listed as an exclusive CHANEL ingredient.
CHANEL's Crop Operations Manager in Gaujacq, Philippe Grandry, said, "Here, everything works in harmony with nature. We work with nature, we don't try to tame it. I was fascinated to discover that CHANEL wants to be sustainable. There is great sincerity in this approach."
He revealed, "The qualities of the Camellia are extraordinary. It is very beautiful in colour, appearance and resistance. You'd think that production requires hundreds of people but no, we are a very small team with a familial spirit."
He continued, "At harvest time each flower is handpicked intuitively and very precisely. We pick them after the morning dew, we wait for the driest part of the day so that top-quality extraction can be carried out."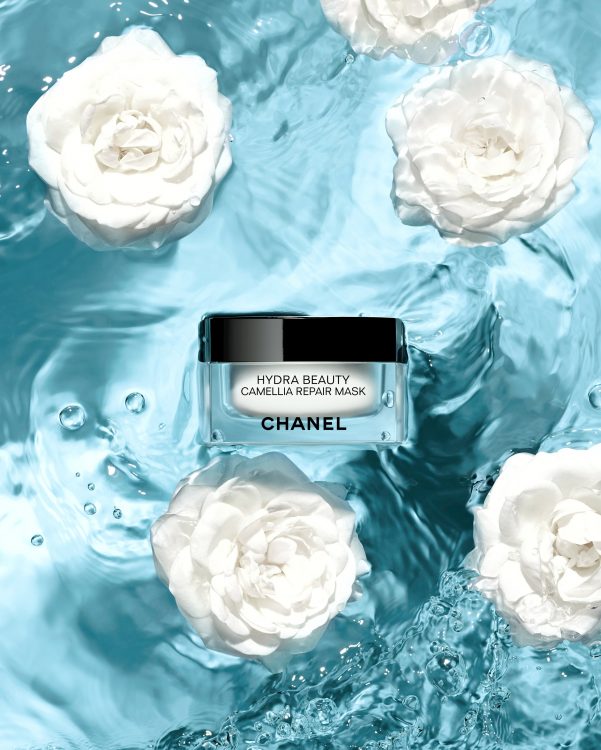 CHANEL Research explored the Camellia and unlocked its secret, its deceptively soft and velvety petals which feel so tender to touch but are surprisingly firm, resistant to the environment.
For 25 years, CHANEL Research has listened and drawn inspiration from women on a daily basis. These dedicated studies have allowed a deep understanding of their expectations, anticipate their desires and satisfy their wishes. When it comes to skincare, their priority is to have hydrated, nourished, supple and radiant skin.
In 1992, armed with this knowledge, CHANEL Research began to develop its expertise in hydration and the skin barrier. With a complete biological research approach based on its complementary fields of expertise, CHANEL conducted extensive studies on women with dry and dehydrated skin worldwide. These revealed the importance of the outermost layer of skin: the stratum corneum.
The stratum corneum is composed of corneocytes. Due to their structure and the fact that they are sealed with intercellular lipids, they ensure an optimal barrier function for the skin. When the skin's composition is altered, its ability to retain water is compromised. As a result, water evaporates. Lacking moisture, the skin's balance is disturbed. Directly assaulted by the external aggressors of daily life such as UV rays, pollution, stress and climatic variations, the stratum corneum plays a decisive role in maintaining the skin's ideal hydration levels.
After studying the mechanisms responsible, CHANEL Research identified different essential biological targets involved in proper skin functions. It shed light on the powerful activity of PPARs (Peroxisome Proliferator Activated Receptors), which stimulate the synthesis of the skin's natural hydration factors, as well as the production of lipids essential to the consolidation of the skin barrier and proteins reinforcing the cellular envelope of the corneocytes.
Inspired by these discoveries, CHANEL Research created a palette of ultra-hydrating active ingredients from Camellia. All of these active ingredients can be found at the heart of Hydra Beauty skincare, which protects and envelops the skin in a cocoon of hydration and protection, day after day.
CHANEL has introduced a range of products, from the CC Cream, which has five superpowers for an even complexion, to the Hydra Beauty Micro Gel Yeux, which cares for your eye contours by reducing and smoothing signs of fatigue.
Personal favourites include the Hydra Beauty Crème and Gel-Crème, two fascinating skincare formulas designed to dress your skin every day, celebrating the very best of science and beauty, the CHANEL way.
The Hydra Beauty Crème is a decadent formula designed for normal and dry skin with a rich, indulgent and sensual texture. It is enriched with shea butter and a canola derivative and visibly smoothes and plumps the skin for comfort and strength all-day-long.
The Hydra Beauty Gel-Crème has been specially formulated for normal skin with a delicate sorbet texture that envelopes the skin in freshness. It leaves a matte, velvety finish, the perfect foundation for makeup to be applied immediately after use and leaves skin radiant and glowing with vitality for hours.
Both have the hypnotic signature of CHANEL, a delicate, soothing scent with fruity notes of white peach and watermelon which heighten the floral heart of jasmine, peony and cyclamen and the charming powdery white musk.
The newest addition to the collection is CHANEL's Hydra Beauty Camellia Repair Mask which launches nationwide on the 12th June 2020. It is the first hydrating mask formulated with white Camellia wax that protects and locks in moisture at the heart of the epidermis. With a decadently rich and creamy texture, it delivers soothing comfort and nourishment to dehydrated skin.
It has been designed for three personalised uses to meet your skins needs. For a burst of radiance, apply a generous layer of the mask on your face, leave for 10 minutes and then rinse with warm water for a truly luminous complexion. For intense comfort, apply a thin layer of the mask to your face, leave it on for 10 minutes and then massage the excess product into your skin, leaving your face supple and radiant. For a more targeted approach, just apply a small amount of the cream directly onto especially dry areas of skin for instant soothing.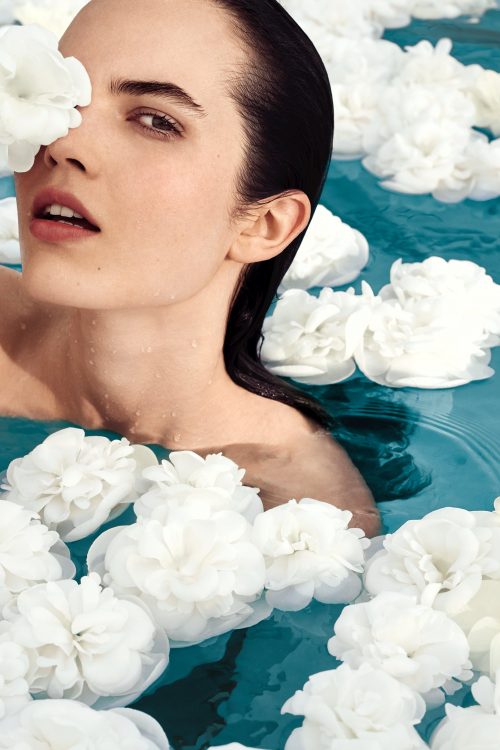 CHANEL has been developing skincare for almost a century, using pioneering research to curate elegant collections that are carried by water to the heart of nature, far beyond the jar.
Your skin has a brilliant memory, in 10 or 20 years from now, it will
show the results of how you treated it today. Therefore it has never been so
important that you treat it kindly and with the greatest respect.
Whether it is fashion or skincare, Coco Chanel's vision of extraordinary quality, elegance and simplicity is timeless. Almost 100 years later and still no one does it quite like CHANEL.