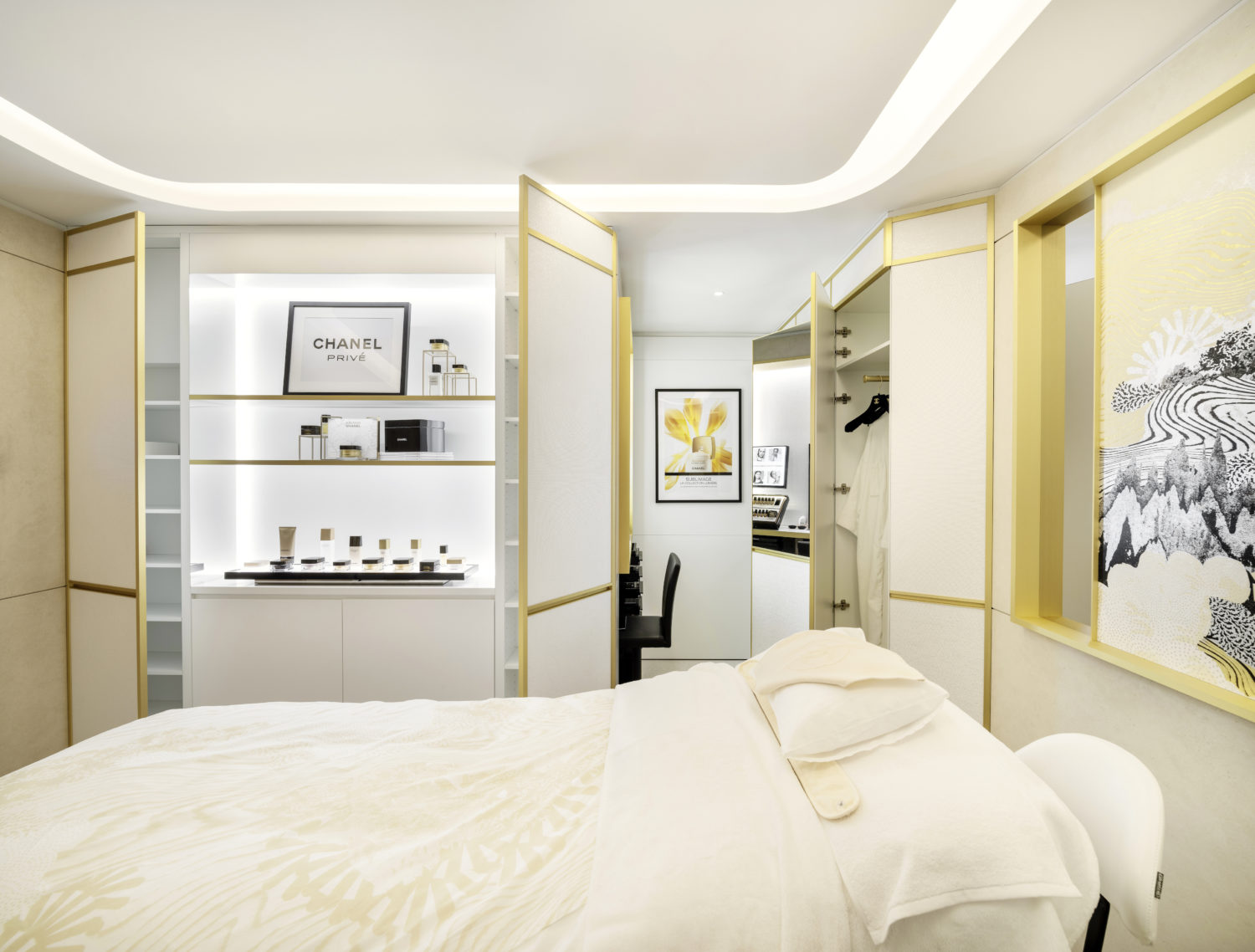 CHANEL Privé has recently reopened to great fanfare. It is discreetly located in Harrods spectacular new beauty hall. Harrods Beauty has two beautiful private rooms for customers to enjoy an exclusive experience with CHANEL Beauty that you will never forget. The beautiful rooms are inspired by CHANEL with the House of Coromandel screens, the iconic tweed textures and exquisite gold finishings. Enter the ethereal world of CHANEL Beauty.
With the choice for five luxurious facial treatments to choose from, CHANEL has curated treatments carefully put together with a mix of Eastern and Western techniques to help your complexion and allow deep relaxation. Each treatment starts off with a consultation to decipher what is best for your skin and a full body massage that feels like a weight being drained out of your body until you are floating on air. This is followed by a personalised facial using cleansers, sugar scrubs or AHA exfoliator exclusive to CHANEL Privé products.
CHANEL Privé also exclusively uses the famous Harrods Collagen mask to increase plumpness, hydration and luminosity of the skin. Your dedicated therapist will even give you a scalp massage once the mask has been applied. Each treatment ends with an awakening ritual to bring you back down to earth after a period of absolute heaven.
@chanel.beauty
87-135 Brompton Rd, London SW1X 7XL