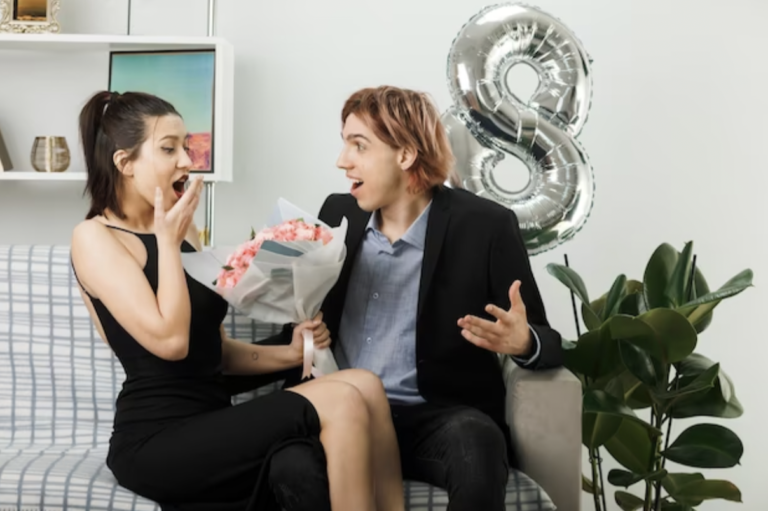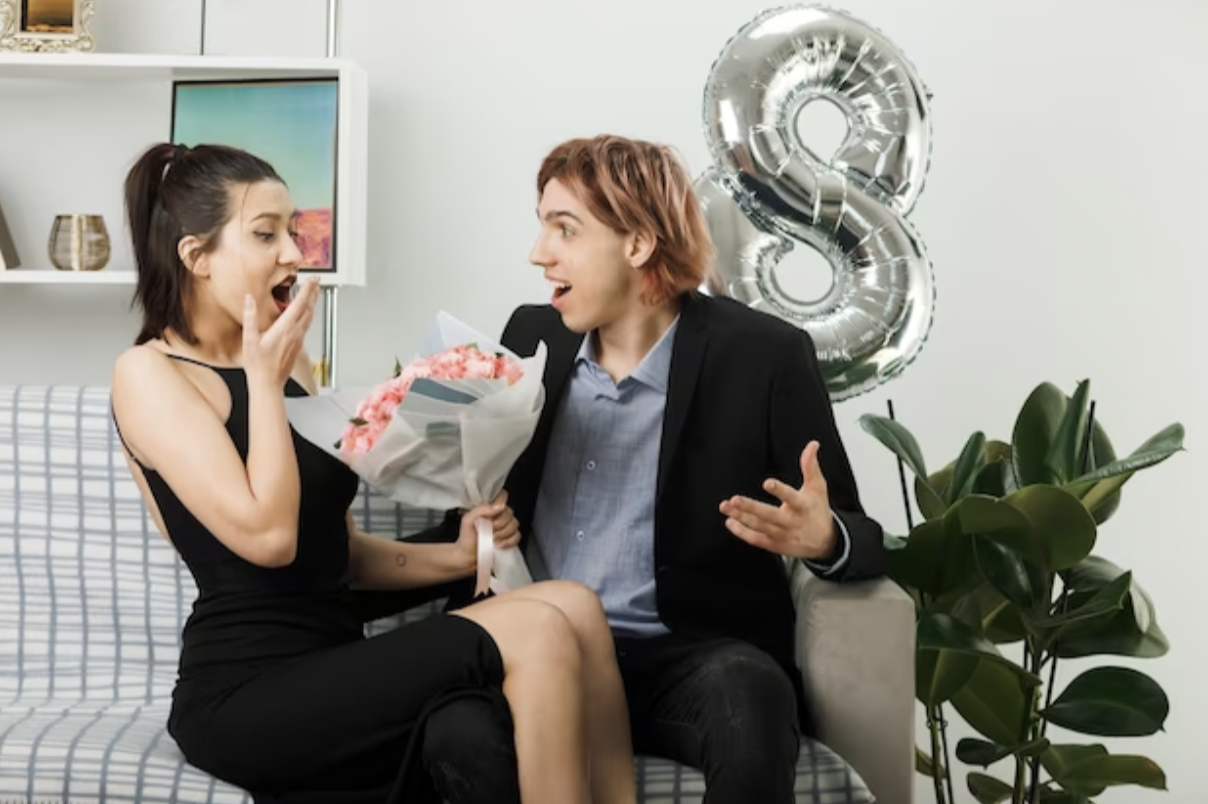 Having loved ones in our lives gives us a sense of belonging and purpose, as they offer us a sense of comfort and security that is irreplaceable. They provide us with a sense of identity, and being loved and accepted by them is an essential part of our well-being. Speaking of loved ones, we cannot fail to include the part played by a girlfriend in a person's life. And, what better day to convey your love to her, than on her birthday!
Gifting your girlfriend on her birthday is the best way to show your love and appreciation for her. It's not about how expensive the gift is, but the sentiment behind it. Thoughtful gifts show that you have taken the time and effort to think about her interests, preferences, and needs. They can also make her feel special and valued, which can strengthen your relationship. In short, gifts are a great way to celebrate milestones and create memorable moments together.
Throw a Surprise Party
Organize a surprise party for your girlfriend with all her close friends and family. You can rent a venue, and decorate it with balloons, streamers, and confetti. Make sure you have her favorite foods, drinks, and music ready. When she arrives, make sure everyone is there to shout "Happy Birthday!" to her. She will be thrilled and feel loved.
2. Romantic Getaway
How about planning a romantic getaway for your girl? You can choose a place that you know she loves, or somewhere new and exciting. Make sure you have everything planned out, including travel arrangements, accommodations, and activities. When you arrive, surprise her with a bouquet of her favorite flowers and a bottle of champagne. It will be a memorable and romantic birthday celebration.
3. Personalized Gifts
Get her a personalized gift that she will cherish forever. You can get her a piece of jewelry with her initials or name engraved on it, or a personalized photo album with pictures of the two of you. You can also get her a customized cake with her name and age on it. Personalized gifts have the power to make even the most seemingly impersonal gift or gesture infinitely more meaningful and memorable.
4. Treasure Hunt
Create a treasure hunt for your girlfriend on her birthday. You can hide clues around the house or around the city that will lead her to her birthday present. Make the clues personalized, so she knows they are meant for her. You can even have her friends or family members give her some of the clues. It will be a fun and exciting way to celebrate her special day.
5. Write a Love Letter
Writing a love letter for your girlfriend on her birthday is a heartfelt way to express your feelings and make her feel loved and appreciated. The letter can be simple and sweet, or poetic and romantic, depending on your style and your girlfriend's preferences.
Start by expressing your gratitude for having her in your life and how she has impacted you positively. Tell her what you love about her and how she makes your life better. Share your favorite memories together and what you are looking forward to in your future together.
6. Get creative with flowers
Flowers are a classic and romantic way to express love and appreciation for your girlfriend on her birthday. However, there are many creative ways to make the gesture even more special.
One idea is to send your girlfriend a bouquet of flowers that spell out her name. You could use different colored flowers for each letter to make it even more unique and eye-catching. Alternatively, you could create a flower arrangement with her favorite colors and scents to show that you pay attention to her likes and dislikes.
7. Surprise Video Messages
Ask her friends and family to record a video message for her birthday. This is one unique way to say happy birthday. You can then compile these videos into one and surprise her on her birthday. You can personalize these videos with her favorite music in the background, you can even add some of your best photos together and so much more. It's a thoughtful and heartwarming surprise that she will treasure forever.
8. Romantic Dinner
A romantic dinner for your girlfriend on her birthday is another great idea. You can cook her favorite meal at home or make a reservation at a fancy restaurant. Make sure you have candles, flowers, and music to set the mood. You can also surprise her with a small gift or a bouquet of flowers. It's a classic and timeless way to celebrate her special day.
9. Adventure Activities
Plan a day of adventure activities for your girlfriend on her birthday. You can go hiking, bungee jumping, or zip-lining. Make sure you have all the necessary equipment and safety precautions in place. It's a fun and exciting way to celebrate her birthday.
Conclusion
No matter how pricey or pocket-friendly the surprise is, what's eventually going to matter is your gesture that reflects love and affection. So, whether you take a trip together, plan a romantic dinner or do something adventurous, as long as you do it as a couple, it is going to be worth it!
Likewise, there are several other unique ways to surprise your girlfriend on her birthday, which will require some research on your part, so as to come up with a great idea.