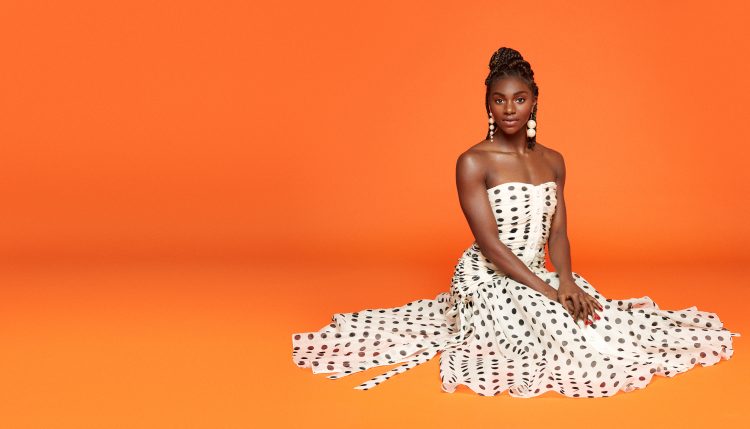 In just 10.85 seconds, Dina Asher-Smith stunned the world as the 23-year-old sprinter won Gold in the 100m at the 2018 European Championships, and again a few days later as she crossed the finish line as the 200m European Champion. And, we were mesmerized as she became the fastest woman in Britain.
I first came across Dina back in 2013 when she won Gold at the European Junior Championships for both the 200m and 4x100m relay. As a fellow runner and Brit, I was immensely proud of her, and when she won Gold a year later at the World Junior Championships in Portland, I knew that she was special.
I wanted to know if she knew it too, I asked Dina knowing what she knows now, what would she tell the little girl on the start line back in Portland 2014. Her eyes light up, "I would tell her to believe. Just believe".
She might be in her early 20s but Dina is already recognised for her talent as a professional athlete. Yet despite her achievements, Dina walks with two feet firmly on the ground. Athletes are the new celebrities, they get invited to award shows and their every move is watched on social media, but Dina remains unphased. "I'm just a girl who runs really fast in a straight line, that's it. I'm not saving lives, I'm not a doctor.", she laughs as I ask her about being the fastest woman in Britain. "My friends are exactly the same and I've always had the same people around me. I think it's the consistency that has allowed me to stay grounded. But like I said, I just run fast in a straight line!"
And grounded she is. Despite achieving success at both European and World level at a young age, Dina finished her A levels and went to university to study History, where she graduated with a 2:1. "Elite sport is fickle. You could get a career ending injury or have a few bad seasons and suddenly you're not making team selection. I knew I had to have a backup". Dina's plan A seems to be unfolding beautifully but I commend her for being so level headed and this has contributed to her success both off and on the track.
Life as an athlete can be a lonely one. Feelings of isolation sweep through professional sports. Dina credits her fellow runners for boosting morale and creating a bond that runs far beyond a 400m track, "My favourite competitions are the Grand Prix because I get to see my friends. We all train in different places but when the Grand Prix comes, we get to travel and train together for a few months and then everyone disappears again until next time. We go through everything together. We know what it feels like to spend months training really hard and have a race not go to plan. We know how good it feels to be running again after an injury. It makes me want to cry when I see one of my friends come back from an injury and they're running well, we go through everything together".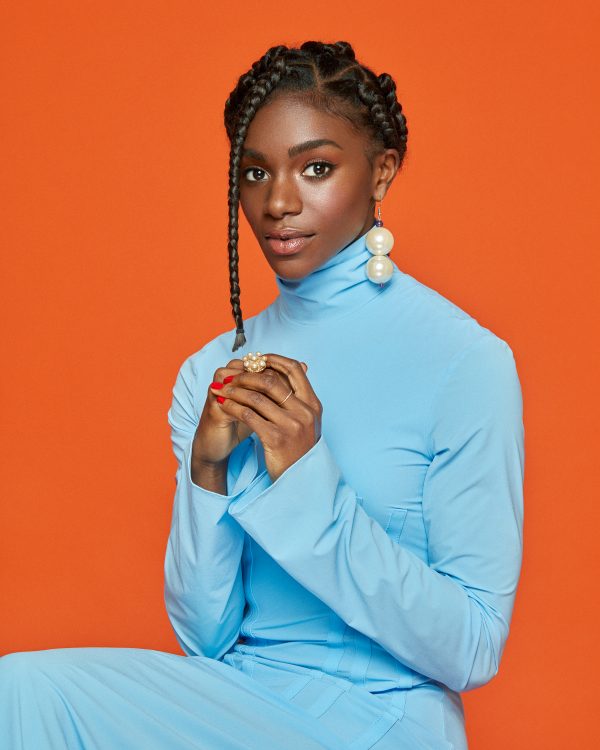 I couldn't help but feel relieved to hear that sisterhood in running is strong at elite level. It's no secret that women in sport are often pitted against each other in the media but Dina explained that she's not in competition with anyone, "Running is so personal. That's why it's called a personal best. It's about your journey. Yes, winning a medal is always the dream but that just might not be your plan for every race. You might be coming back from an injury and just being able to run is an achievement in itself".
Running is becoming increasingly popular in the UK and it can sometimes be a bit daunting for those wanting to start out or get back into running after taking some time out, but Dina reminds me that running is personal. "Focus on your journey and not others. I could go to any gym and I bet pretty much everyone in there will be able to do more press ups than me. But that doesn't matter because my body can do what it needs to do for me and my sport".
Dina's approach to her body is refreshing. In a world where social media teaches women to choose aesthetics over pretty much everything else, I was rooting for the woman sat in front of me, championing having a healthy body that performed well, regardless what it looked like. "I don't care what my body looks like, and no one cares about what your body looks like when you're running either- do you really think they'll be talking about your body when you're winning Gold and breaking records? I could appear on the start line a shade of green and I wouldn't care. If my body is performing well and I'm running well, I am happy".
Dina has a long season ahead of her with the World Championships taking place in September, but her mind is firmly focused on running fast "it's a long season but I'm looking forward to it. You can't hide from the track, I think that's what I love about it" she grins. "You can be Tweeting about how hard you've been training but if you haven't put the work in come summer, it shows!" Dina is eyeing up races in Rome, and as a history buff it's a city she'd love to explore this year pending team selection. But she's also looking forward to running on home soil. "The crowd is amazing here. It doesn't matter which country you are representing; the crowd lifts everyone and makes you feel so special. To run at home is always an amazing opportunity".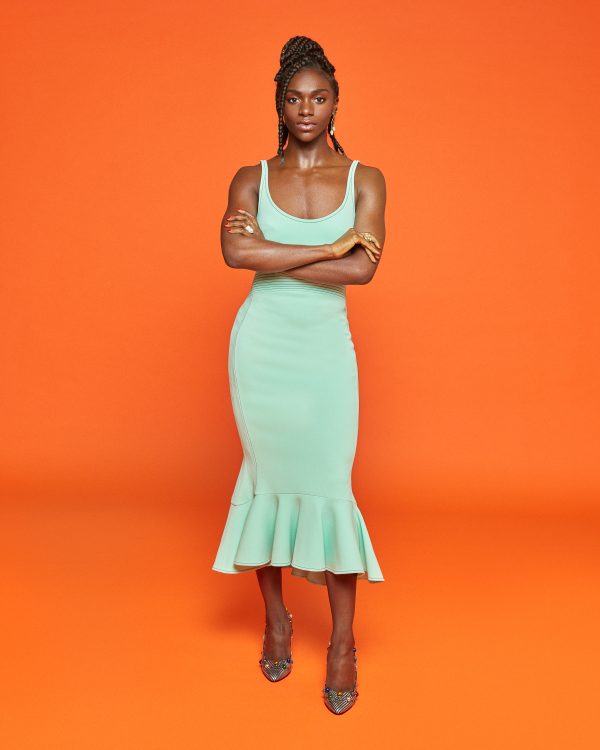 I could hear the excitement in her voice as she spoke about racing again. Dina is someone who clearly loves to run, but I couldn't help but wonder if she ever has an off day like the rest of us. Does she ever wake up and say "not today"? Of course, she doesn't. That's why she's the fastest woman in Britain. "I train 6 days a week and eat well 11 months of the year. Yes, it's hard but like that J Cole lyric, it's beauty in the struggle".
Retirement isn't something that most 23-year old's think about, yet Dina tells me she can't wait to lie on the beach and eat pizza all day, every day, when she retires. Maybe she is just like us after all! We laugh and I ask her about following in the footsteps of other retired runners who have taken up the longer distances and she looks at me like I'm speaking in a foreign language "No way! It's too far! I might take up parkrun actually, although that won't be until in my 40s…but don't hold me to it because even that is too far".
We might not be seeing Dina at our local parkrun anytime soon but as the 2019 athletics season unfolds it's only a matter of time before we see that huge smile flash upon our TV screens once more.

@dinaashersmith