To mark the occasion of the next Haute Couture Fashion Week in Paris, Dior is reviving the spirit of the emblematic bains de la samaritans and embarking the Dior Spa Cheval Blanc Paris abroad a boat for an unprecedented cruise of the river seine. It is an invitation to discover the art of wellbeing and the excellent expertise of the iconic address, differently. And to experience a moment of happiness in the heart of Paris, the city that Christian Dior loved so much.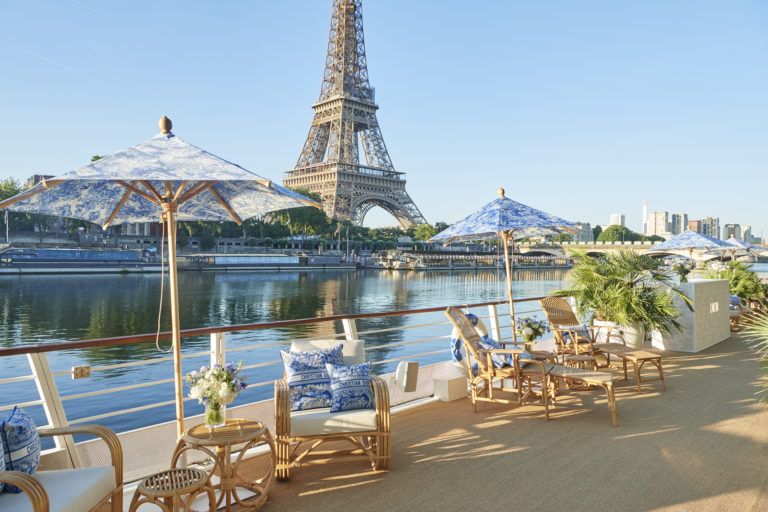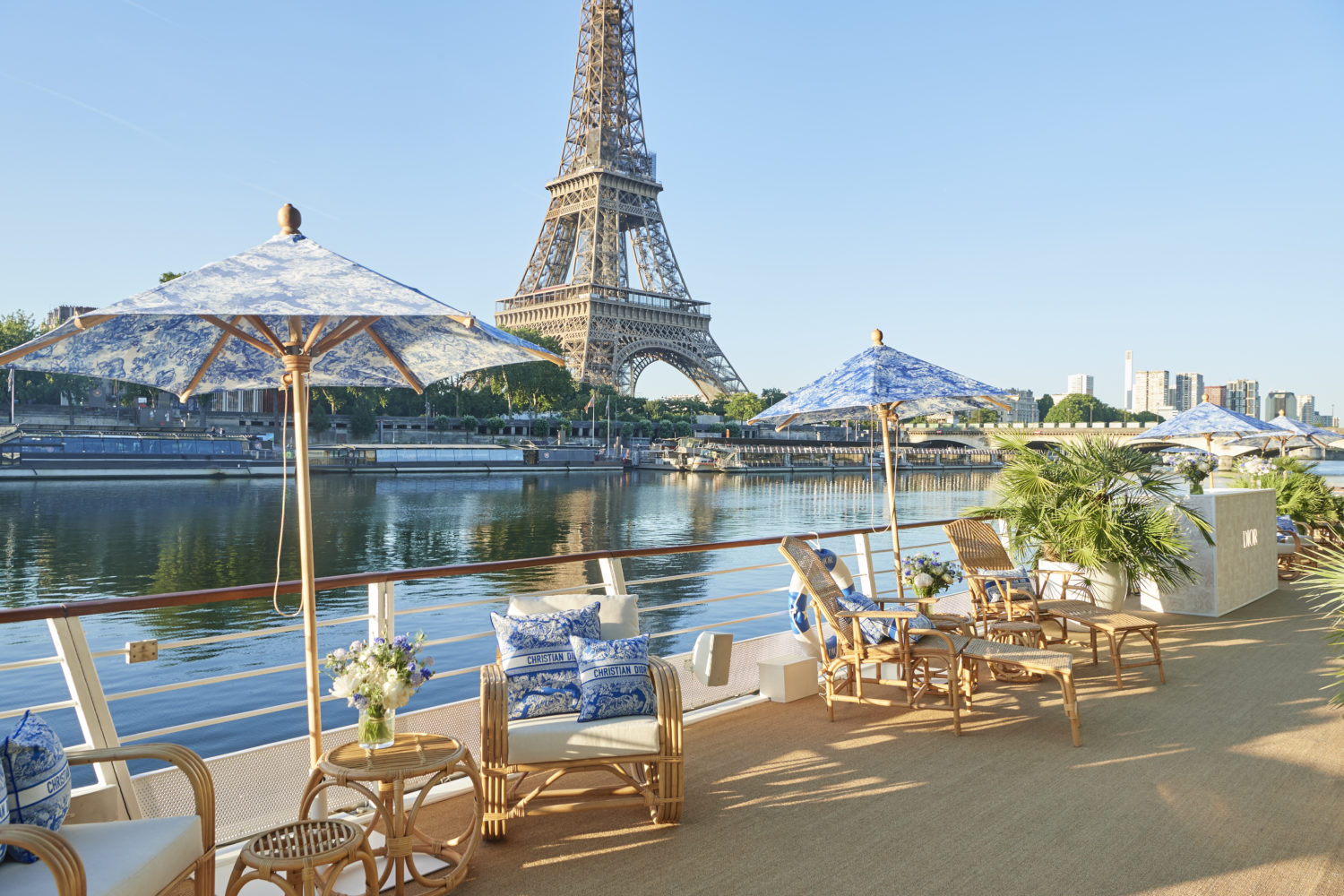 United for almost one year within La Samaritan, The houses of Dior and Cheval Blanc Paris have created an Avant- Garde vision of skincare, beauty and well-being. Carried by an unprecedented holistic view, it places an absolute blossoming of the skin and the sense of the heart of its philosophy. A truly exceptional place, Dior Spa Cheval Blanc Paris is pushing the luxury cursor for an unprecedented experience at the peak refinement, with a 2-hour cruise on the River Siene during which 60-minute face and body treatments are available. To mark the occasion, Dior has created a floating spa on board a boat which, to make the moment even more exclusive and private, will welcome only five passengers in total in its four beautiful suites, for each journey.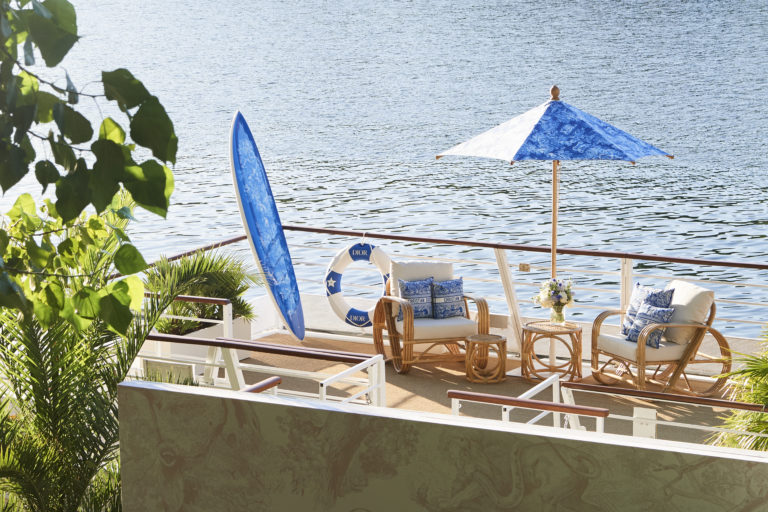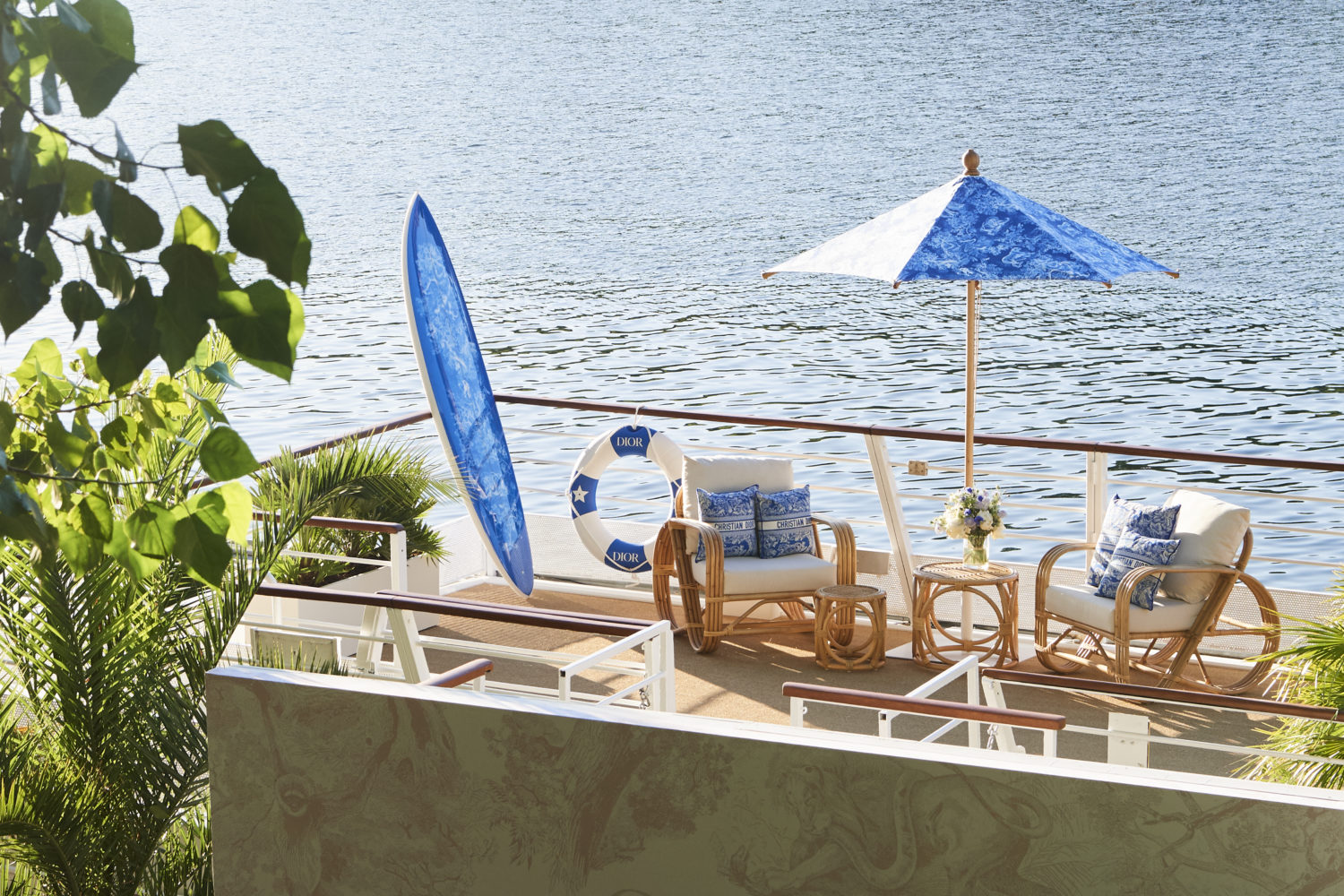 An exclusive treatment menu has been designed for this moment our of time. Given while the boat journeys towards The Cheval Blanc Paris at the foot of the Pond-Neuf bridge, there is a choice of two face treatments : The Dior Prestige Cruise, inspired by the fabulous regenerative powers of the Granville Rose and the L'Or de vie cruise, brimming with precious yquem sap. Two body treatments are also on the programme: relaxing or energising, to act on every muscle, every fragment of skin and on the mind, like two wonderful, holistic and beneficial escapes. Steeped in the avant-garde approach of the house and of Cheval Blanc Paris, the expert protocols consider each guest i every dimension: Physical, emotional and psychological . Lasting 60 minutes each, they combine the quintessence of Dior Science with the skilful hands of the beauty ambassadors, offering the promise of immediate benefits and lasting wellbeing. Beyond beauty, they are a passport to happiness.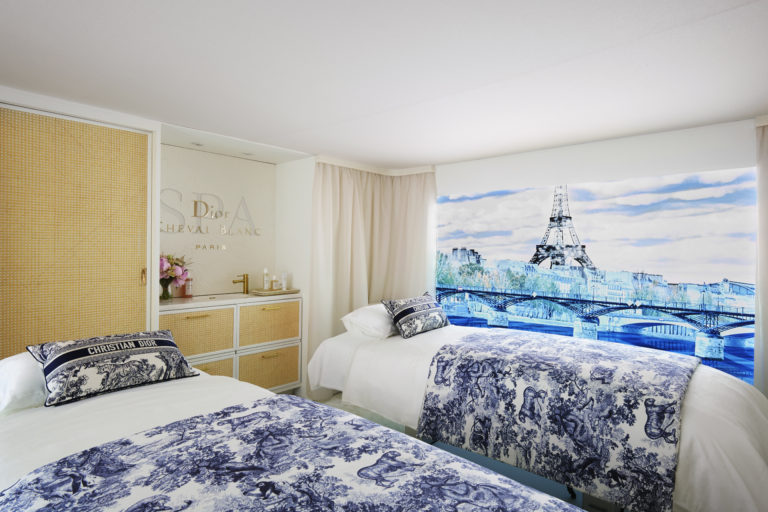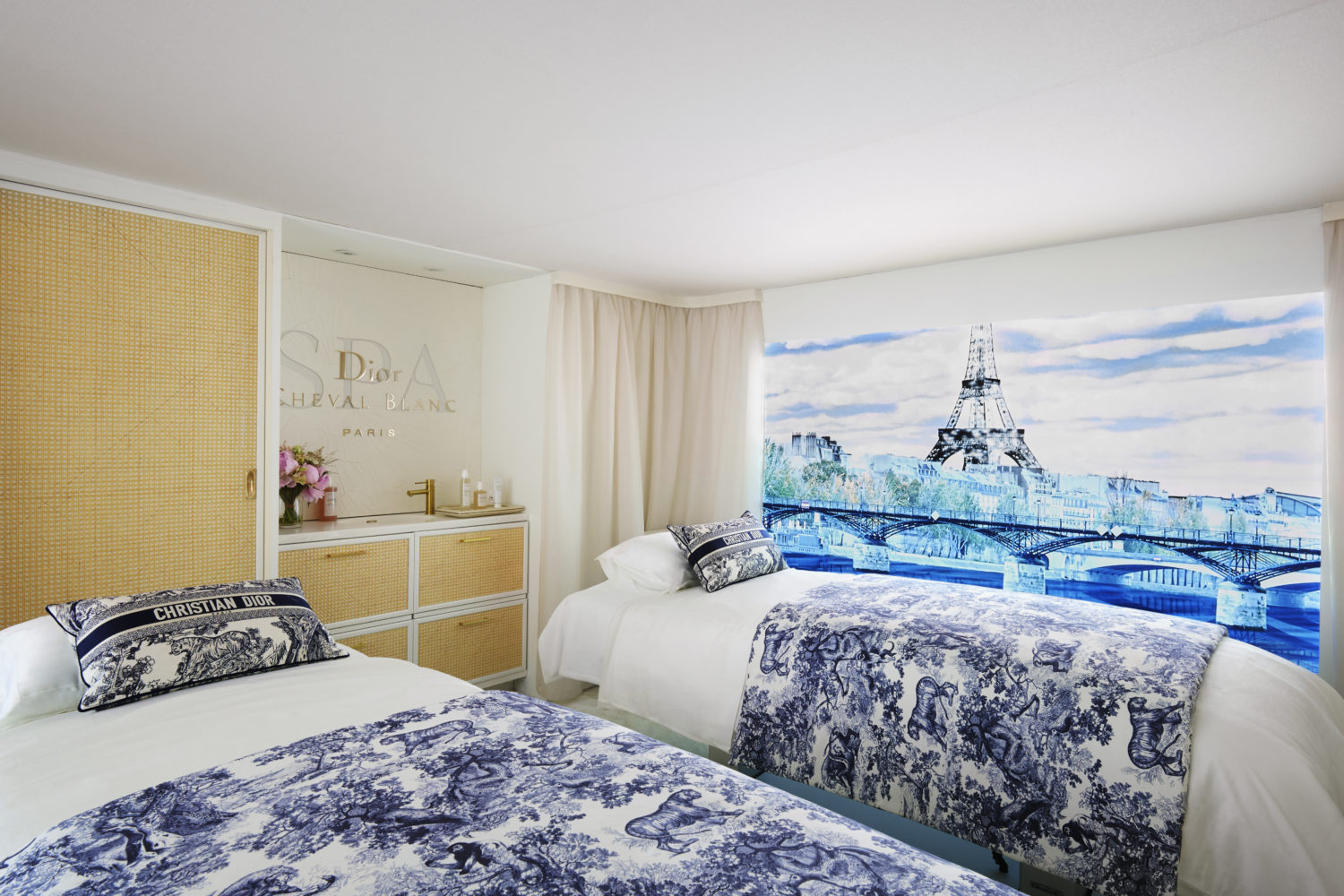 At the end of their treatment passengers are invited to step into the indoors lounge, or to head up to the terrace on the upper deck in order to continue their cruise with a cocktail while viewing the most beautiful monuments of Paris until the return to Port Debilly. As the journey along the water unfurls, a tribute to Monsieur Dior lies in an invitation to follow in the footprints of his Parisian Promenades. Throughout his life, the couturier had a deep love for the capital, its architecture and its monuments.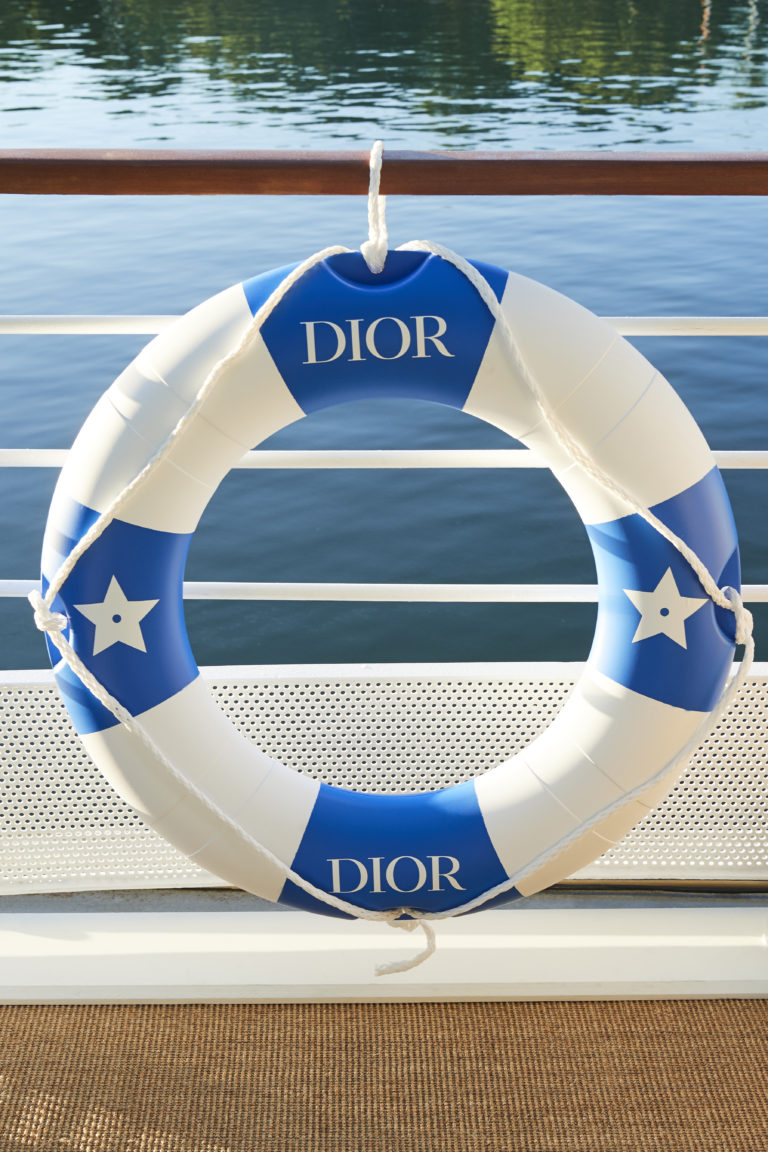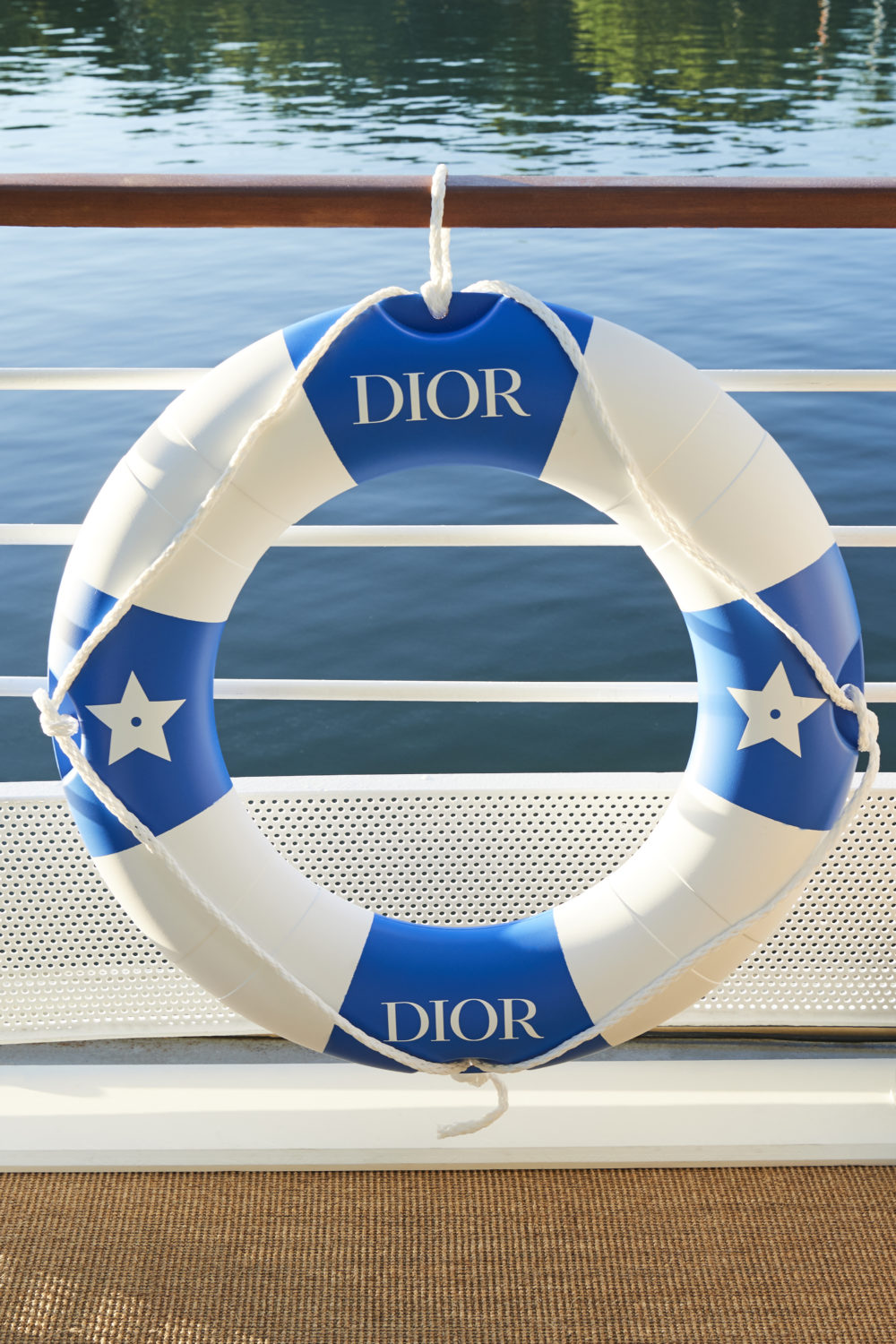 WITH JUST THREE SINGLE SUITES AND ONE DOUBLE SUITE AVAILABLE PER JOURNEY, THIS EXCLUSIVE CRUISE WILL RUN FROM JUNE 29 TO JULY 13, 2022. IT WILL LEAVE 5 TIMES PER DAY. IT WILL ALSO BE POSSIBLE TO PRIVATISE THE BOAT AND ITS CABINS, OR TO ORGANISE A PRIVATE, HALF-DAY OR EVENING EVENT.TO MAKE A RESERVATION, PLEASE CONTACT [email protected] OR CALL THE 00 33 6 76 28 31 31