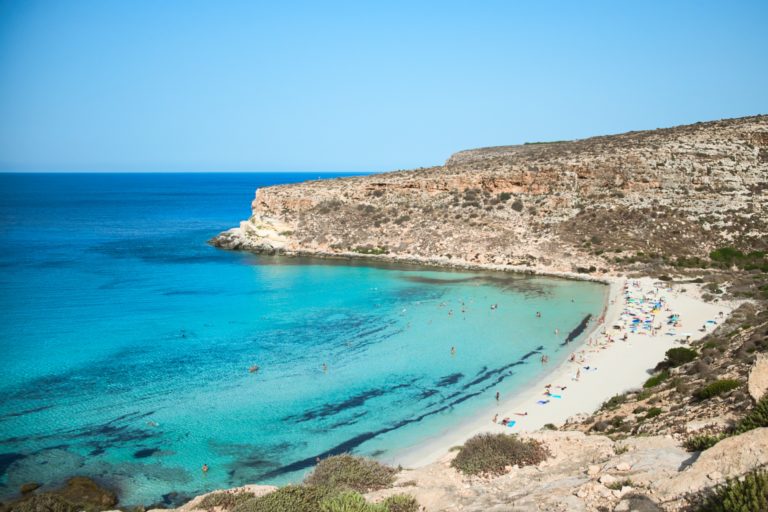 Step into a world where time stands still, where beauty and culture intertwine effortlessly. Sicily, a captivating Mediterranean island, beckons travellers seeking a unique and exclusive holiday. This hidden gem offers an abundance of sights, destinations, and flavours unlike anywhere else in the world. From majestic mountain ranges to golden beaches caressed by crystal-clear waters, with lively towns and historic landmarks dotting the magnificent landscape, Sicily is ripe for exploration and promises unforgettable experiences. Wondering about the best attractions and activities in Sicily? Take a look at some suggestions of the best of Sicily to be enjoyed.
Enchanting Towns and Villages Straight from a Postcard
Fall for the charm of Sicily's seafront towns, hilltop villages, vibrant cities, and traditional hamlets. This captivating island effortlessly blends pristine beaches, rich culture, and unparalleled style, providing a myriad of options for holidaymakers.
There's almost too much to see! Visitors will find themselves in awe of Taormina, a town that has captivated hearts for centuries. This stylish destination boasts boutique shops, top-notch restaurants and bars, a stunning beach, and breath-taking views. Taormina is an exclusive holiday haven, even inspiring popular TV series like The White Lotus.
Cefalù, nestled on Sicily's north coast, enchants all who wander through its streets, thanks to its UNESCO-recognised cathedral, sandy shores, and an authentic town centre full of narrow alleys, lively bars, and wonderful restaurants.
In the south, Siracusa shines with its fairy-tale historic centre, Ortigia, and the fascinating remnants of ancient Greek culture at the Archaeology Park. These are just glimpses of the jewel-like towns waiting to be discovered in Sicily. Prepared to be dazzled wherever you go.
Exclusivity Redefined: Unforgettable Stays in Sicilian Villas
There's no better way to truly immerse yourself in the true essence of Sicily than treating yourself to a luxurious Sicilian villa. Embrace tranquillity in your private haven, where the villa and its grounds are exclusively yours to relish. Villatravellers, experts in Sicilian villas, present an unparalleled collection of top-quality propertiesthat showcase the epitome of Sicilian elegance. From villas offering breath-taking sea views to those with direct access to the island's pristine beaches, from properties featuring spas, Jacuzzis, and tennis courts to those boasting swimming pools and infinity pools, there is a villa to suit every style, budget, and desire. Villas in Sicily are truly a class apart, whether you opt for lovingly restored traditional properties or contemporary architectural masterpieces that have garnered international acclaim. With a wealth of outstanding and unique properties, Sicily offers the perfect luxurious base for an extraordinary holiday experience.
Crafting Unforgettable Memories: Immersive Sicilian Experiences
You can really get to know the authentic soul of this island during your holiday, as this island warmly embraces visitors, and the locals are proud to share Sicily's local traditions and natural beauty. Take your Sicilian experience to the next level with captivating additional extras. Indulge in the pleasure of wine-tasting at local vineyards, where you can engage with passionate winegrowers and sample Sicily's world-renowned wine, ranging from the iconic Marsala to indigenous grapes like Zibibbo. If outdoor adventures entice you, Sicily's beautiful coastline is full of secret bays and coves awaiting discovery during a boat trip, while a thrilling Jeep tour reveals the unique landscapes and breath-taking vistas of Mount Etna. This is merely a glimpse into the many ways in which you can enhance your holiday with authentic Sicilian experiences that will leave an indelible mark on your heart and soul.
Exceptional Holidays: Sicily's Allure and Diversity
Prepare to be captivated by the Sicily's unparalleled beauty and variety. Authentic Sicilian holidays blend luxury, adventure, local experiences, and unforgettable memories full of extraordinary moments. When you choose to stay in a villa, you can enjoy all the comforts of a home, indulge in the luxurious amenities, revel in the spectacular surroundings, and relish the tranquillity that will define your holiday. With an array of villa styles to choose from, companies like Villatravellers simplify your decision-making process. From the northern hills to the southern coast, from the eastern shores to the western landscapes, a perfect villa awaits you somewhere in Sicily. Whether you dream of a sun-soaked holiday close to the beach or seek a serene retreat amidst the rolling hills of Sicily's countryside, it's easy to find the ideal villa that perfectly meets your desires. Visit Sicily and let this enchanting island touch your soul.
For more information and to start planning your Sicilian getaway, please visit www.villatravellers.com.
Let the allure of Sicily ignite your wanderlust and embark on a journey that promises to be truly unforgettable.