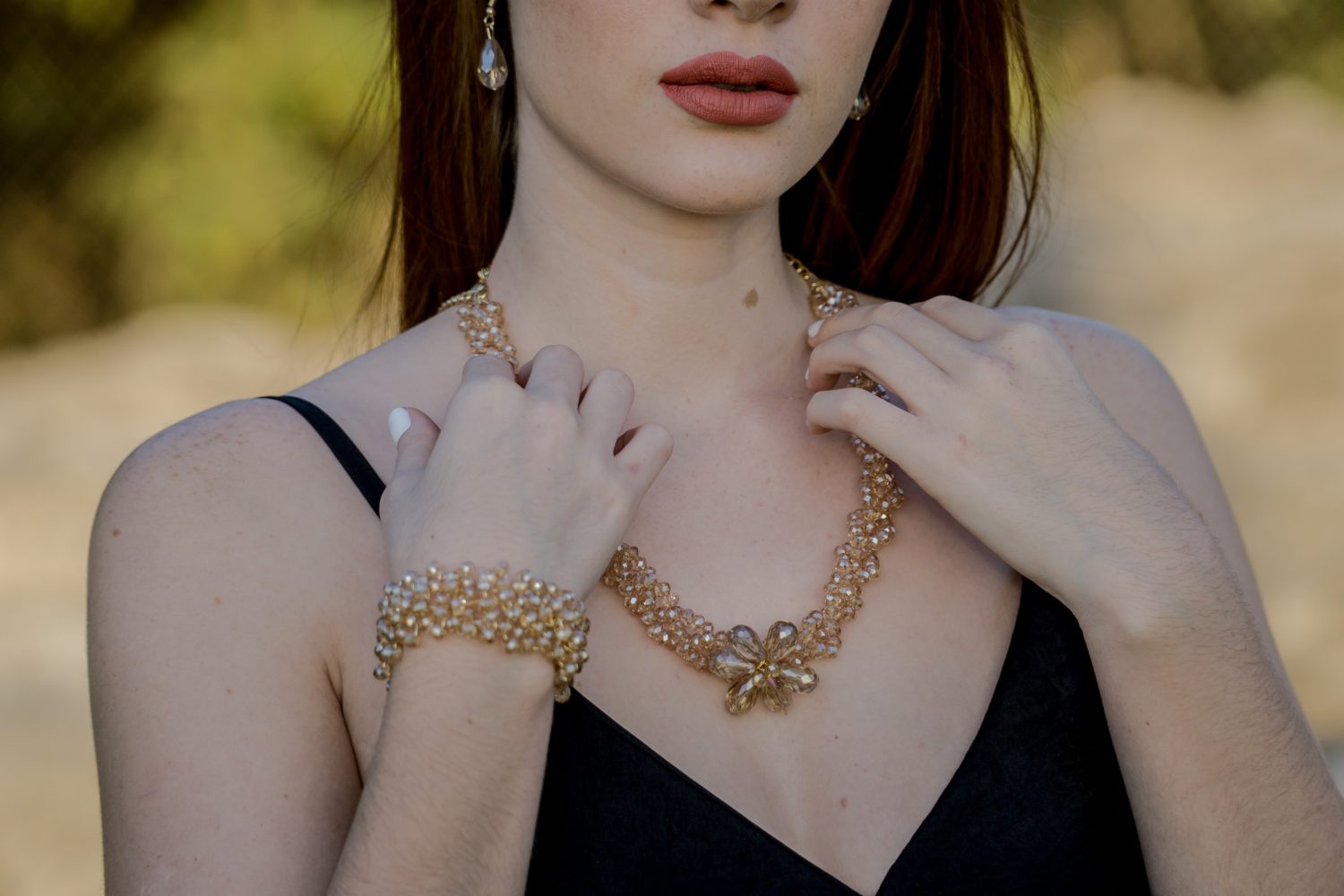 Nothing gets better than flaunting your precious pieces if you are a jewelry lover. Wearing them makes you happy too. But you may end up going overboard due to your enthusiasm. The best way to wear your valuables is by blending them effortlessly with your ensemble and personal style. You need not just flaunt everything you own, but style it subtly without being too loud. Here are some tried and tested dress-to-impress rules jewelry lovers can rely on.
Rule #1- Complement your clothing
Complementing jewelry with clothing is the first rule every fashionista must follow. But it is trickier than you imagine. Consider factors like your attire and the occasion to decide on the ideal combination. You cannot expect to accessorize a formal outfit for a professional meeting with chunky earrings and a big bracelet. Likewise, small studs look too minimalistic for a date night or a friend's wedding. You may have to invest some effort in getting the combination right, but it is worthwhile as you look put together in the end.
Rule #2- Highlight a focal point
Stylists recommend picking a focal point and highlighting it to get the maximum attention. For example, you can choose statement earrings as the focal point. In this case, you must go subtle with your necklace or rings. You may want to flaunt your wedding ring, so downplay the other pieces. Everything boils down to finding a balance between clothing and accessories, and you can do it with some hit and trial.
Rule #3- Create an impact with custom pieces
Another dress-to-impress rule to ace the jewelry game is wearing a custom piece that replicates your taste and personal style. Fortunately, buying Luxury custom jewelry is easy as you can order it online. You can share your expectations with a seasoned designer to get perfect hand-crafted pieces to match. The professional can even share some valuable insights to design enchanting ones. You can even review the design and ask for revisions before giving it a green signal.
Rule #4- Mix and match
Whether you own a basic collection or have several flaunt-worthy pieces, you can use them to dress to impress. Learning the art of mixing and matching gives you a great start. Moreover, be ready to experiment with your creativity, as you can do a lot with whatever pieces you own. For example, you can match your rings and earrings, stack up chains and necklaces, or create unusual combinations.
Rule #5- Know when to stop
The last piece of advice is to know when to stop because you should not look like a jewelry store. You may own a lot, but you need not show everything together at one time. Be sure to wear only as much as you need to because overdoing things can get your attention for the wrong reasons. Also, remember to stick with your personal style, no matter how much you want to go over the top.
When it comes to jewelry styling, you should learn to follow your instincts instead of trends. Of course, breaking the rules is fun, but try to prioritize your comfort as it decides what is right for you.