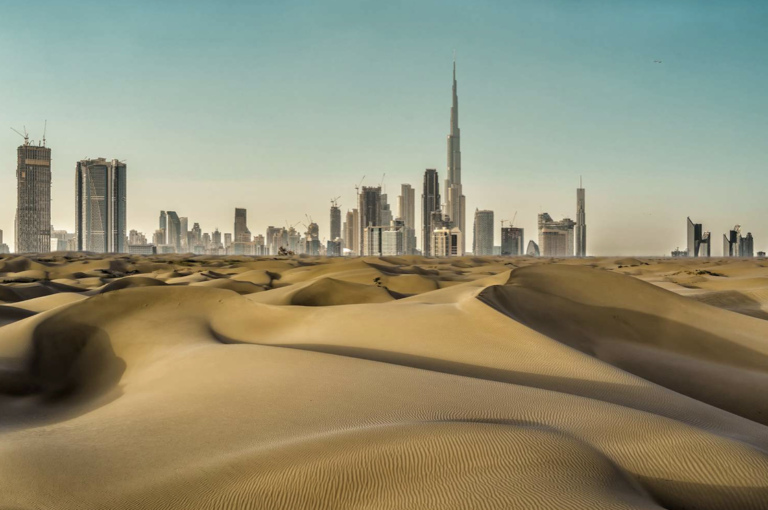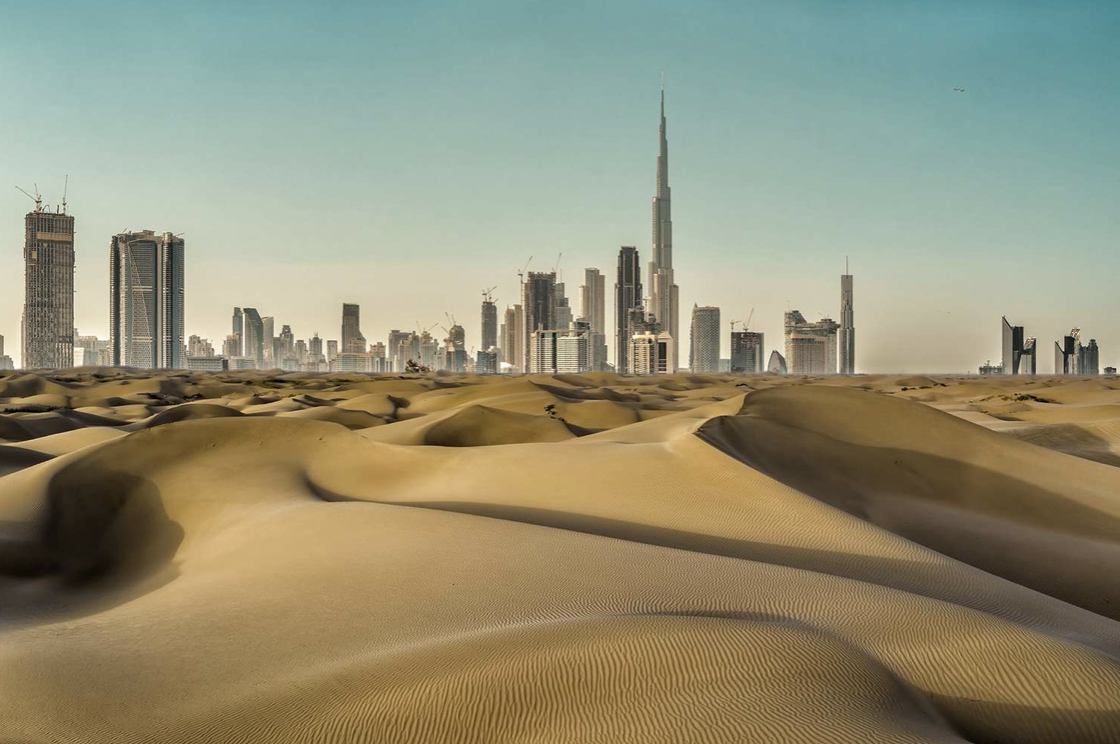 The largest and most populated city in the UAE, Dubai is known for its luxurious lifestyle, stunning real estate, and truly iconic skyline that seems to be growing by the day.
Outside of simply iconic landmarks, the city has an array of residential communities that offer unparalleled amenities, superb facilities, and a quality of life that's the envy of many. Here we will take a look at some of Dubai's best-known residential communities developed by some of the city's leading property developers.
Palm Jumeirah
Developed by Nakheel Properties, Palm Jumeirah is the world's largest and most famous man-mad island. Opened in 2002, this palm tree shaped island is world-renowned and one of the most unique developments found not only in the region but the world. In conjunction to being iconic for its shape and size, the Palm Jumeirah is also home to some of the city's most luxurious properties and 5-star hotels.
Residential property options found on the Palm feature everything from apartments to villas, all with stunning views of the sea as well as the Dubai Marina and JBR skyline. In addition to stunning villas the Palm also offers a wide range of amenities, including private beaches, beach clubs, and restaurants. On top of this, the Palm is now home to the newly opened Nakheel Mall with over 200 stores and a host of entertainment experiences.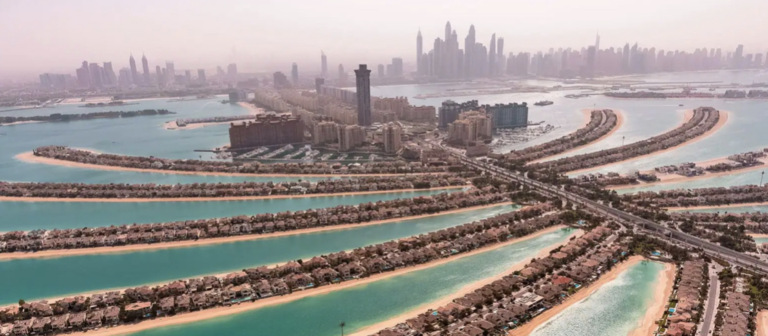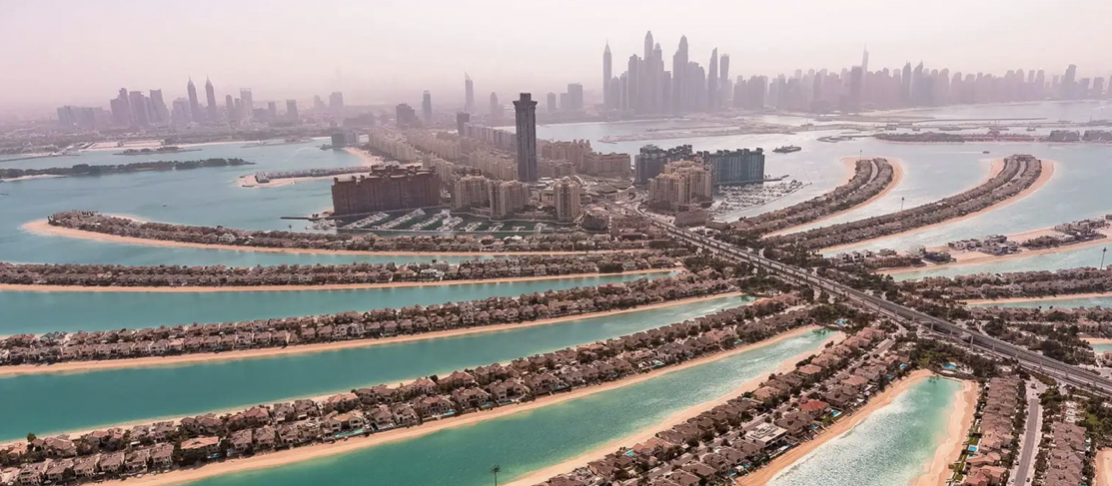 Downtown Dubai
No respectable list of Dubai communities could ever be complete without mentioning Downtown Dubai.
A bustling neighbourhood located in the heart of the city Downtown is the center of Dubai and its most significant community. It is home to some of Dubai's most famous landmarks, including the world-famous Burj Khalifa, the Dubai Mall, and the Dubai Fountains. The community features a wide range of high-rise residential apartments, from studios to penthouses, all with breathtaking views of the city skyline. As one would expect Downtown Dubai also offers a huge range of amenities, including shopping, dining, entertainment, and cultural activities. It's a community that truly has it all and is a great choice for those who want to live in a vibrant and happening community.
Emirates Hills
Also called the "Beverley Hills of Dubai" Emirates Hills is an exclusive, gated community developed by Emaar Properties. Famous for its ultra high-end villas that are better described as mansions it's a community famous for being the first choice by Dubai's elite. Set on huge plots of land Emirates Hills villas offer unrivalled privacy and property sizes rarely seen in any of Dubai's other many communities. Outside of just mega-mansion of mega plots, the community also features a world-class golf course, and various parks nestled all throughout the community.
Dubai Marina
Dubai Marina is a vibrant waterfront community located adjacent to the Jumeirah Lake Towers. It's the world's largest man mad marina and also the most popular community for expats living in Dubai.
The community features a wide range of residential properties, from high-rise apartments to ground floor villas and townhouses. A large percentage of properties here feature stunning views of the water making this one of the more exclusive communities in Dubai.
Outside of luxury real estate Dubai Marina community also offers a wide range of amenities as well as shopping, dining, and entertainment venues., It's home to the popular Dubai Marina mall along with a wide range of restaurants and bars catering to different tastes and demographics. A true urban community with the rare benefit of also being on the water.
Jumeirah
Jumeirah is a beachside neighborhood located along the Dubai coastline between Downtown and Dubai Marina. A community popular with locals, it's best known for its luxurious villas, white sandy beach beaches, and a laid-back vibe. The community is also filled with a wide range of amenities, including shopping, dining, and entertainment venues.
A unique aspect of this community is that it has very few mid or high-rise development making it a perfect choice for those who prefer a more relaxed beachfront living.
Arabian Ranches
Located less than 25 minutes from Downtown Dubai, Arabian Ranches is a area that's one of Dubai's earliest and most respected expat communities.
Known for its luxurious villa and townhouse projects the Arabian Ranches community has proven to be exceptionally popular with expats and young families. Taking a closer look at everything this community as to offer its not hard to see why. Arabian Ranches features a world-class golf course, parks, and playgrounds, making it a perfect choice for those who want to live in a serene and peaceful setting. The community also offers a wide range of amenities, including shopping, dining, and entertainment, making it a place you almost never have to leave.
Dubai Hills Estate
A relatively new community, when compared to some of the other mentioned here, Dubai Hills Estate is a mixed-used master-planned community located in Dubai's east. Developed by Emaar properties the community features an extensive range of residential properties, including villas, townhouses, apartments, and a select number of mansions. All developments are constructed to an exceptionally high standard with the entire community designed with its residents in mind.
In addition to an exceptional range of properties, the DHS community includes world-class amenities such as parks, schools, healthcare facilities, retail outlets, hotels, and restaurants. Some of the key attractions of Dubai Hills Estate include its 18-hole championship golf course along with the newly completed Dubai Hills Mall. Run by Emaar Malls it represents some of the very best retail experiences found anywhere in Dubai.
Outside of the superb amenities and wide range of residential options another big attraction of Dubai Hills Estate is its strategic location. Surrounded by major highways and featuring numerous access points the DHS community is less than 15 minutes from Dubai Marina and less than 20 minutes from Downtown Dubai.