Champagne is rooted in Searcys history, dating back as far as 1893 when the brand's first own label Champagne was first introduced to the world. Fast forward to 2023 and Searcys has been bringing loved ones, friends and delegates together for many years, thanks to their delicious dining options, extensive champagne menu, award-winning service and innovative venues. Searcys also holds the award for Europe's longest Champagne bar, located above vibrant St Pancras International Station, where you can sip on champagne and watch the Eurostar go by.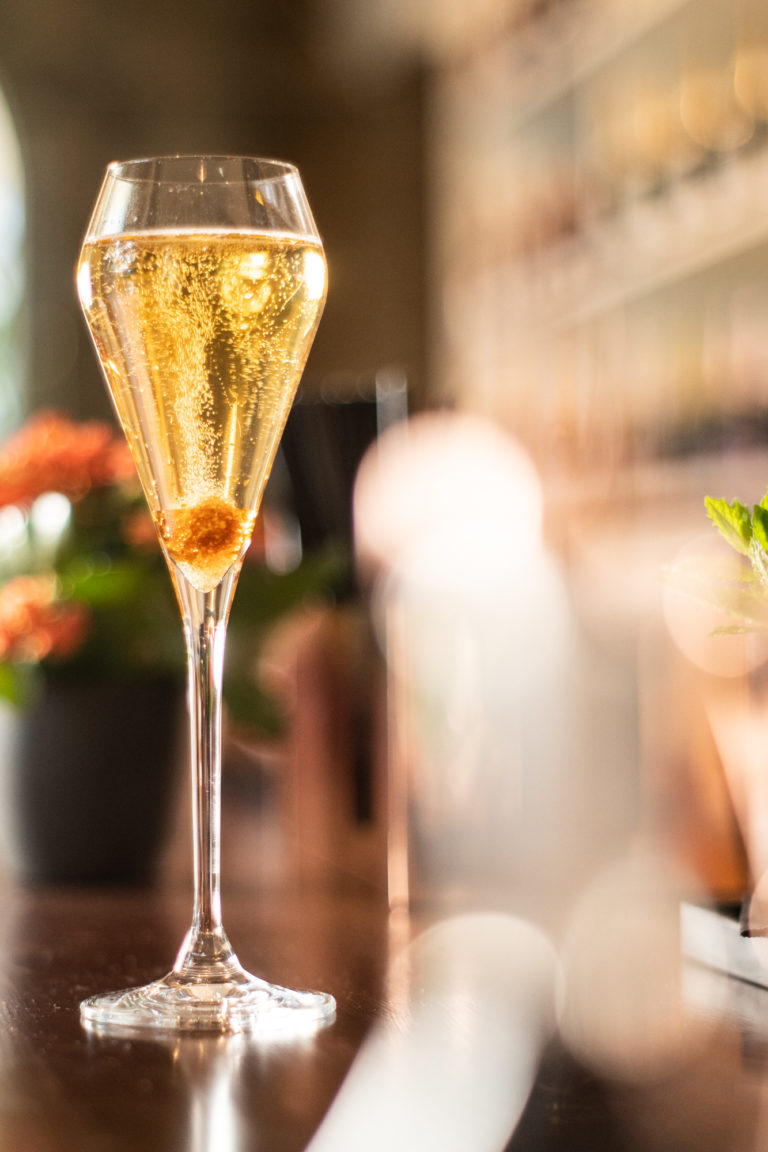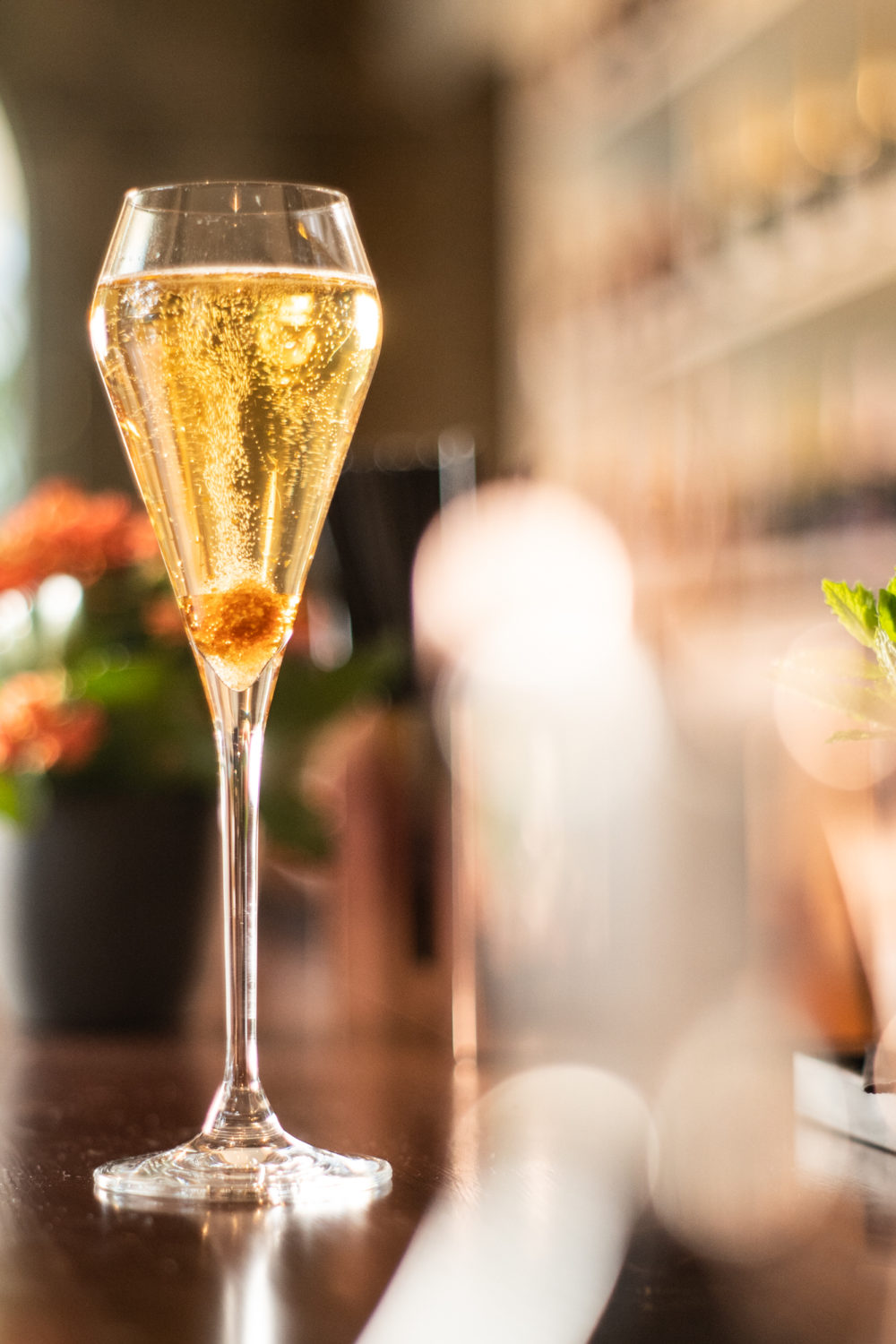 If you want to brush up on your knowledge of Champagne, or just fancy an evening packed with seriously Instagrammable, quality food paired with Champagne, then we cannot think of a better way to spend an evening than booking in for a Champagne masterclass at Searcys.This expert-led masterclass is situated inside Searcys St Pancras Brasserie, which feels like you are walking back in time to the 1920's with the sophistication of the Art Décor movement featured throughout the Brasserie. The masterclass takes place in the 12-seat private Champagne Tasting Room. The evening itself is an intimate affair, where you are sat around a communal table (no large crowds here) and your Champagne expert and host offers the perfect ice breaker to get to know your fellow Champagne lovers with a Champagne production process card quiz.
Attendees can expect a full three-course taste sensation dinner with paired Champagne from small independent growers to classic well-established Champagne houses. You will learn all about the world of Champagne through interactive games and captivating discussions from your Champagne connoisseur on the night, all whilst sipping on Champagne – we adore the small touches like drinking champagne from vintage glasses and top tips to takeaway, such as drinking Champagne out of a saucer is much less efficient than a flute at preserving bubbles.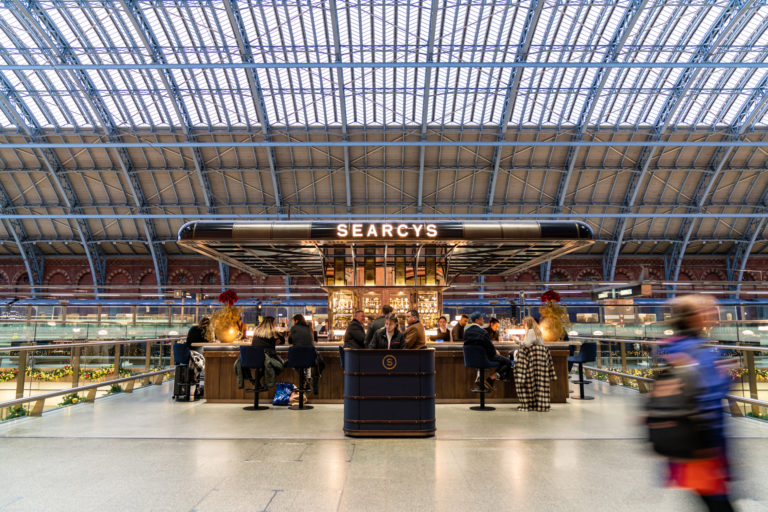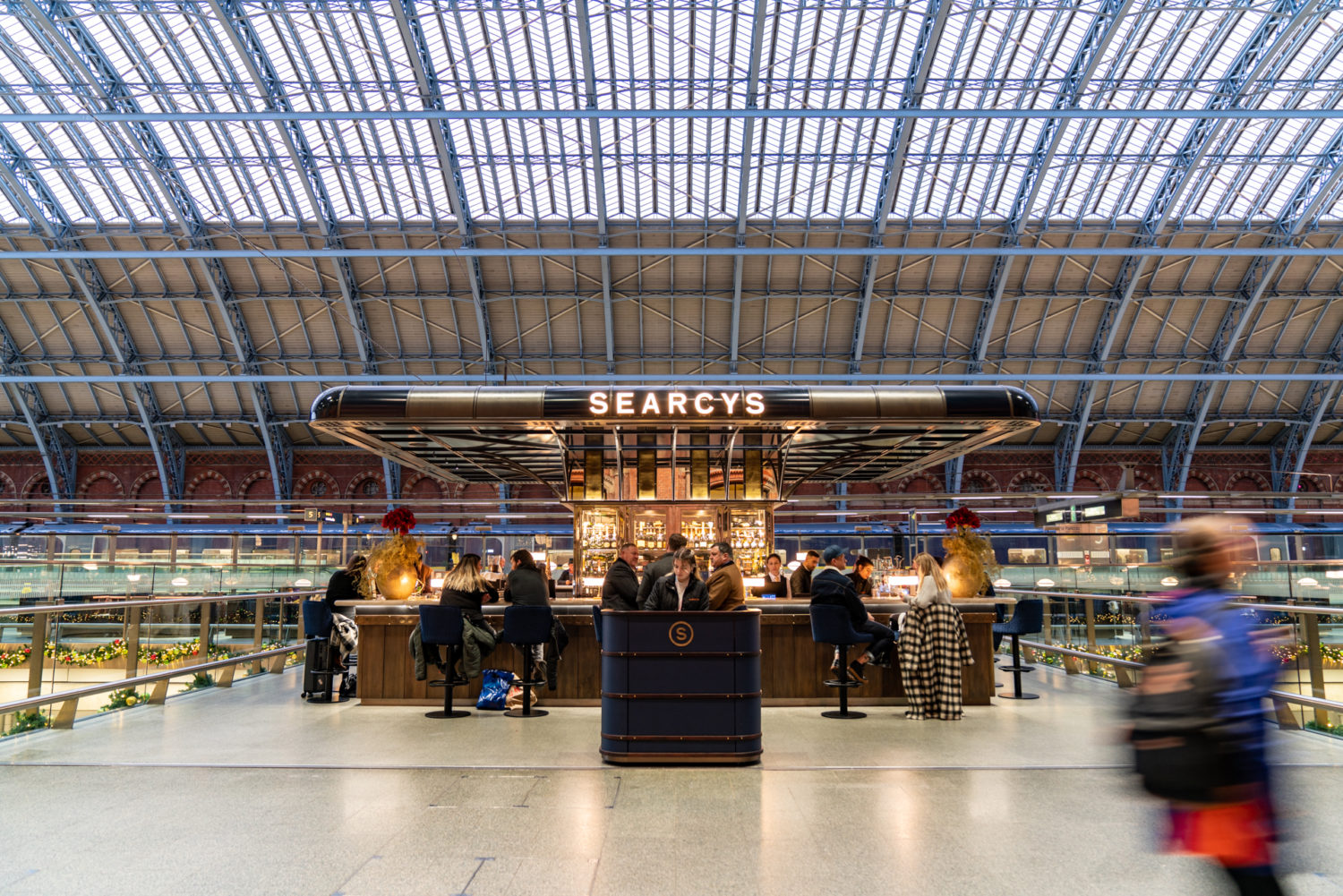 Masterclasses will be held on a monthly basis right up until November and each one will be themed (see below for dates), so you will learn something completely different the next time you book in. We are excited to book in for 'Champagne Goes to the Movies' next – let's face it, Champagne and classic Hollywood movies go hand in hand. What's more, each masterclass has been tailored to entice all kinds of fizz lovers – from absolute beginners to accomplished connoisseurs. Cheers to that.  
8th March: The Great Ladies of Champagne
19th April: Not Everything That Sparkles Is Champagne
17th May: Champagne and The Arts
8th June: Champagne Goes To The Movies
13th July: Champagne For Summer
28th September: The Seven Grapes of Champagne
26th October: "The Super League" Champagne Day
9th November: The Secrets Beneath The Vineyard
Searcys St Pancras Champagne Masterclasses are a ticketed event priced at £95 per person and includes a full three-course dinner with paired champagnes.