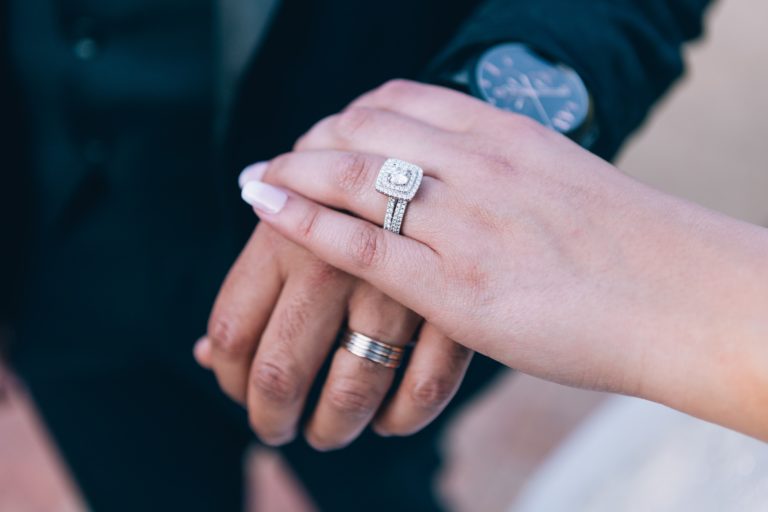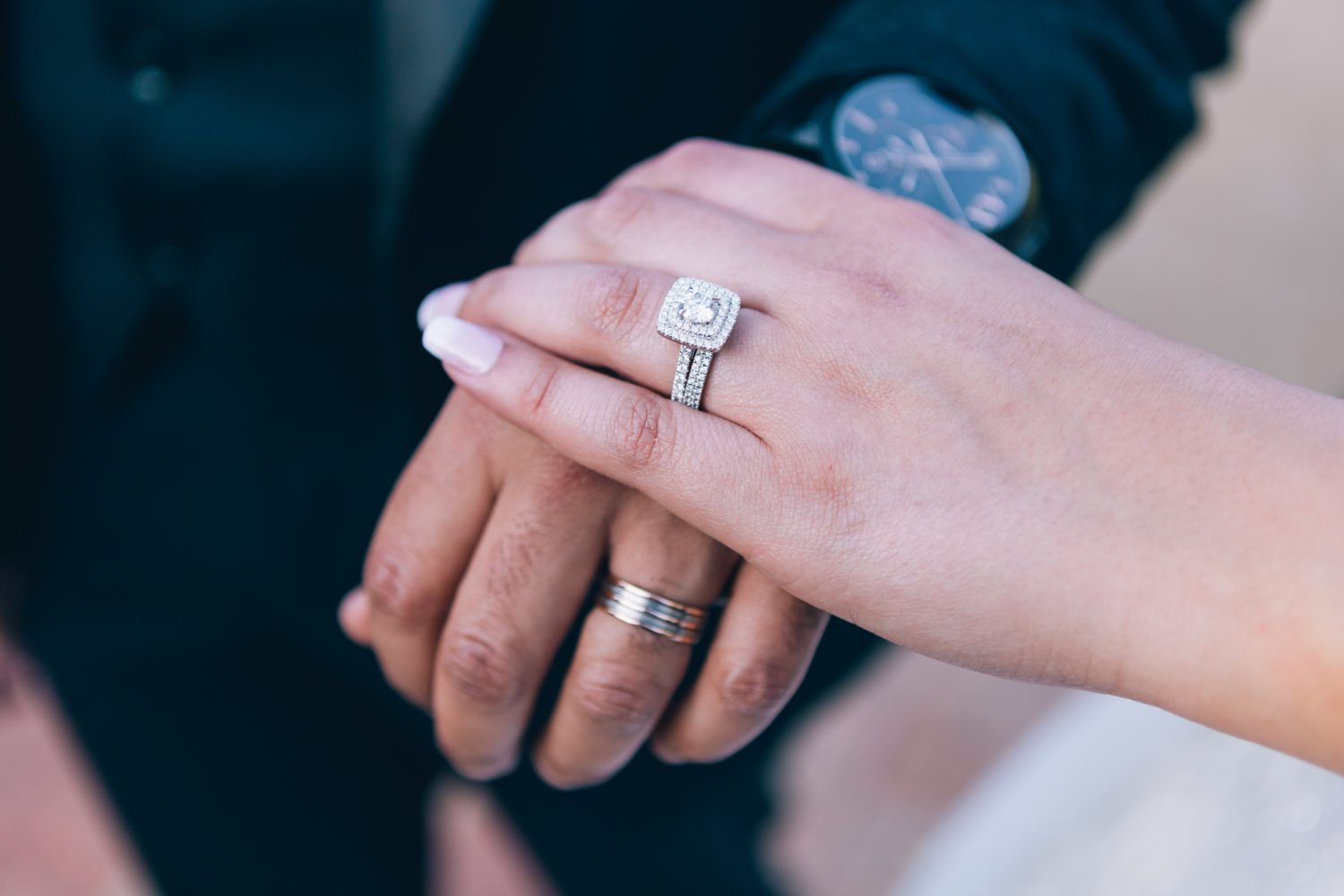 Engagement rings symbolize eternal love and commitment, but choosing the perfect ring can be challenging. Each year, new trends emerge, adding to the already extensive options available. 2023 is no exception, with some stunning engagement ring trends expected to take center stage.
Whether you're a traditionalist, a minimalist, or someone who loves experimenting with unique designs, there's something for everyone. This article will look at the six hottest engagement ring trends of 2023 to keep you ahead of the curve when choosing the perfect ring for your beloved.
1. Halo Rings
Halo rings have been around for a while, but they're set to be one of the hottest engagement ring trends of 2023. The halo ring style is a timeless classic that showcases a stunning center stone encircled by smaller diamonds or gemstones, resulting in a captivating halo effect.
According to Leibish, the halo setting of an engagement ring provides an excellent opportunity for light to reflect and refract off each diamond facet surrounding the center stone, creating a dazzling and brilliant appearance. In addition, the additional facets in the halo create more sparkle and liveliness around the center stone, giving the ring a stunning and eye-catching quality.
Halo rings offer a perfect choice for individuals seeking timeless and elegant engagement rings. Not only do they exude sophistication, but they also provide an excellent opportunity to enhance the appearance of your center stone. Thereby giving it a larger and more impressive look, all while staying within your budget.
If you're looking for a halo ring that's both unique and timeless, consider a vintage-inspired halo ring. These rings feature intricate details and a vintage aesthetic that's perfect for the romantic at heart. Alternatively, if you're looking for a halo ring that's modern and minimalist, opt for a simple halo ring with clean lines and a sleek design.
You have the freedom to choose from a variety of metals, such as rose gold, yellow gold, white gold, and platinum, allowing you to find the perfect match for your personal style.
Additionally, you can explore an array of diamond shapes, including round, oval, cushion, pear, and princess, to find the one that best reflects your unique taste and preferences. The best part about halo rings is the wide selection of halo rings sets available. Some designs even feature colored gemstones, adding a vibrant touch to your ring.
2. Vintage-Inspired Rings
Vintage-inspired rings are designed with intricate details like milgrain and filigree to exude a timeless and classic appeal. If you appreciate the charm and romance of the past, these rings will be an ideal choice for you.
Recent data support the rise of vintage-inspired rings, with many brides-to-be seeking unique and one-of-a-kind rings. According to a survey by Cosmopolitan partnered with SurveyMonkey, 97% of the respondents want their partners to propose to them with a ring. And what's better than a vintage-inspired ring to be present for an event like an engagement?
Vintage-inspired rings offer a sense of history and personality that's hard to find in modern rings, making them a sought-after option for many couples.
Vintage-inspired rings come in various styles, from art deco to Victorian. Some feature colorful gemstones, such as sapphires and emeralds, while others feature intricate metalwork and designs.
3. Three-Stone Rings
As the name suggests, these rings feature three stones, typically with a larger center stone flanked by two smaller stones. Three-stone rings symbolize the past, present, and future, making them perfect for engagements and milestones.
According to the Brides, Prince Harry gifted a three-stone ring to Meghan Markle on their engagement. The ring was designed by Prince Harry, with a thought of three stones symbolizing friendship, love, and fidelity. After this event, the three-stone rings became the preferred choice among the would-be brides for the engagement ceremonies.
Three-stone rings offer versatility and can be customized to suit different tastes and budgets. You can choose from several diamond shapes, including round, oval, and emerald, and mix and match different stone sizes to create a unique look.
4. Minimalist Rings
These rings feature clean lines, simple designs, and a focus on the beauty of the center stone. Minimalist rings are the epitome of understated elegance, offering a sleek and contemporary aesthetic for those who appreciate a refined and modern style.
Minimalist rings come in various styles and materials, from classic solitaires to unique shapes and designs. Furthermore, various metals such as yellow gold, white gold, rose gold, and platinum are available to choose from for minimalist rings. Some minimalist rings even have alternative center stones like moissanite or lab-grown diamonds.
One of the great things about minimalist rings is that they can be paired with other rings to create a stacked look. In addition, it allows you to add more rings over time, creating a unique and personalized look that's all your own.
5. Colored Stone Rings
Colored stone engagement rings are a stunning and unique choice for brides-to-be. While diamonds have long been the traditional center stone for engagement rings, colored stones are becoming more popular nowadays.
Colored stone rings offer a range of colors and hues, from the classic blue sapphire to the fiery red of a ruby. They offer a sense of individuality and personality that can be hard to find in a traditional diamond engagement ring. Colored stones can also be paired with diamonds to create a show-stopping ring.
Recent data supports the trend of colored stone engagement rings, with a survey by Knot showing that 10% of couples prefer colored gemstones for their engagement rings. Colored stones are a great way to add color to your ring and can be customized to suit your style and preferences. Sapphires, rubies, and emeralds are all popular choices and are known for their durability.
6. Unique Shapes
If you're looking for a truly one-of-a-kind engagement ring, then unique shapes may be the perfect choice. These rings feature non-traditional shapes and designs, ranging from organic and free-flowing to bold and geometric.
Some popular unique shapes include hexagons, kite shapes, and marquise cuts. These shapes can be paired with various metals and settings, from delicate prongs to bold bezels.
One of the great things about unique shapes is that they can be paired with various center stones, including diamonds, colored stones, and even pearls. It allows you to create a unique ring that reflects your personality and preferences.
The Engagement Ring Is Forever
From vintage-inspired rings to minimalist designs, colored stone rings, halo rings, three-stone rings, and unique shapes, there are many engagement ring trends to choose from in 2023. So, whether you're looking for something classic or unique, there's a style to suit every taste and preference.
As we head into 2023, it's clear that the engagement ring trends are shifting towards individuality and personalization. More and more couples are seeking rings that reflect their personalities and unique styles rather than sticking to traditional designs.
No matter which trends you choose, the most crucial aspect of any engagement ring is the love and commitment it represents. The perfect engagement ring is the one that makes your heart skip a beat and symbolizes your love for your partner.