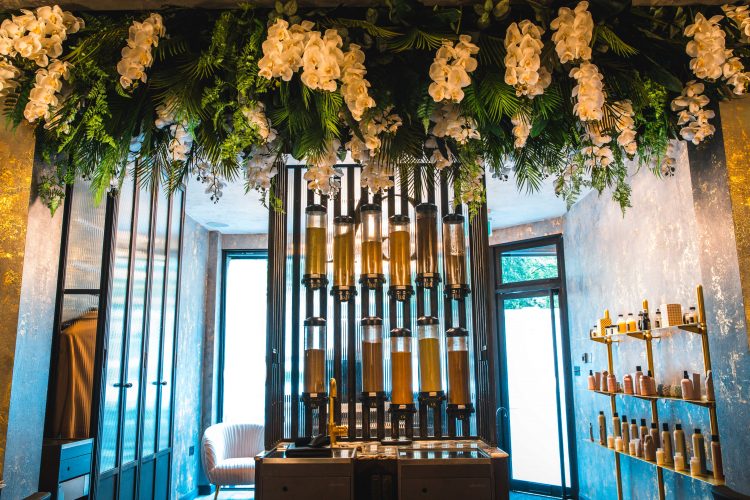 When I hear the phrase 100% natural, I can't help but be a little bit sceptical. Especially when we're talking about a full-service hair salon offering balayage and full-head colouring. But that's exactly what Gennaro Dell'Aquila's salons offer – signature blends using nothing but 100% natural and organic ingredients.
Their philosophy? It's based around a deeper understanding of natural, curative products – it's about guiding their clients on a journey to rediscovering their natural beauty. They do this by ditching harsh chemicals which damage and weaken hair over time, and instead use organic herbs, roots and flowers to encourage healthy, strong hair.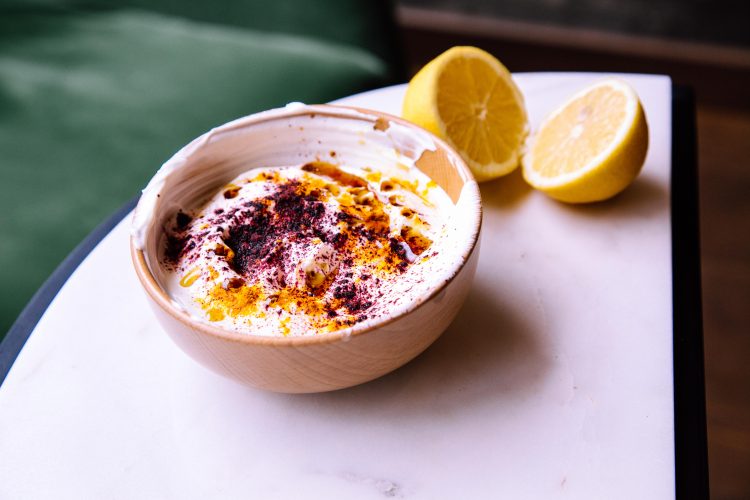 Ingredients such as henna, walnut, chamomile, turmeric, hibiscus, rhubarb and indigo are blended together, bespoke to each client, and mixed in-store. The salon boasts to use no chemicals, parabens, carcinogens, synthetic fragrances, nanoparticles or animal testing.
I was keen to find out more so took a trip to Gennaro's first salon in that opened in Wimbledon in 2015 (there are now four London locations).
The interiors are sleek – industrialist meets rustic with dark wooden floors, gold fixtures and dark, exposed concrete walls. On them hang full-length mirrors in front of comfortable leather chairs. The work-station areas are minimalistic and clutter-free. A colourful ingredients station sits by the reception – with large glass dispensers on the wall filled with the most vibrant powders. It's a welcoming environment, with a warm atmosphere as soon as you walk in.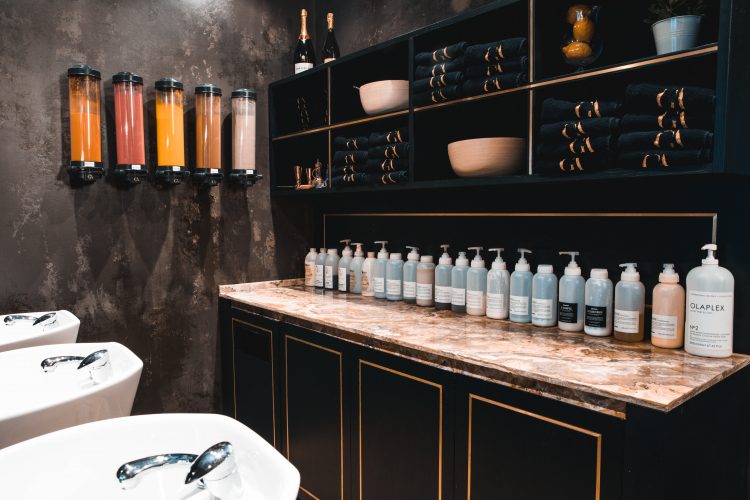 I meet the lovely Marco who instantly puts me at ease – he's funny and kind, and it's clear that he really knows his stuff. I'm here try try the Herbal Spa Treatment with a cut and style.
Marco begins by washing my hair in the wash area downstairs, which is so comfortable I almost drift off to sleep. There's a tall vase filled with beautiful dried flowers (yet another Instagram moment). He then starts working on my hair, taking a little off the ends and effortlessly adding in magical hidden layers to give my hair volume.
After drying my hair, and perfecting the cut, Marco decides to make a bespoke mix to cleanse my scalp, give my locks hydration and add volume. The herbs are mixed with lukewarm water that binds with the keratin, which helps to create a layer like a jacket on the strands. And the concoction smells incredible, warm and spicy like a cup of herbal tea.
As the treatments and dyes are 100% natural, they're safe for anyone pregnant, undergoing chemotherapy or with skin allergies and sensitive skin.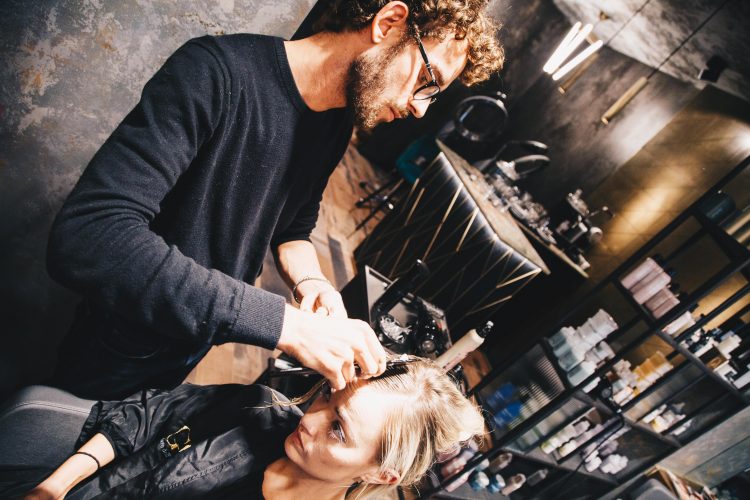 The mixture is applied to my hair, in a spiral on top of my head. Marco adds the finishing touches with a beautiful flower, then wraps the work of art in cling film and a gorgeous silk scarf. While I wait for the treatment to work its magic, I flick through magazines and am treated to a pot of antioxidant hibiscus tea. Marco explains to me that it's full of amazing health benefits and it's absolutely delicious.
After 30 minutes or so the treatment is washed off and Marco blow-dries my hair. He uses a unique technique that I've not seen before, pulling up at the roots in quick motions and then twisting and drying the lengths at the same time. It instantly gives my hair so much volume and natural, tumbling waves.

I'm over the moon with the end result – my hair looks healthier and glossier than it has for years. Marco has worked his magic with the style too, with secret hidden layers that give it body and that fall gently around my face. I'm so glad to have experienced GA Salon and will definitely be back.
GA Salon
154 Arthur Road, Wimbledon Park, SW19
Gennarodellaquila.co.uk
020 8945 4830