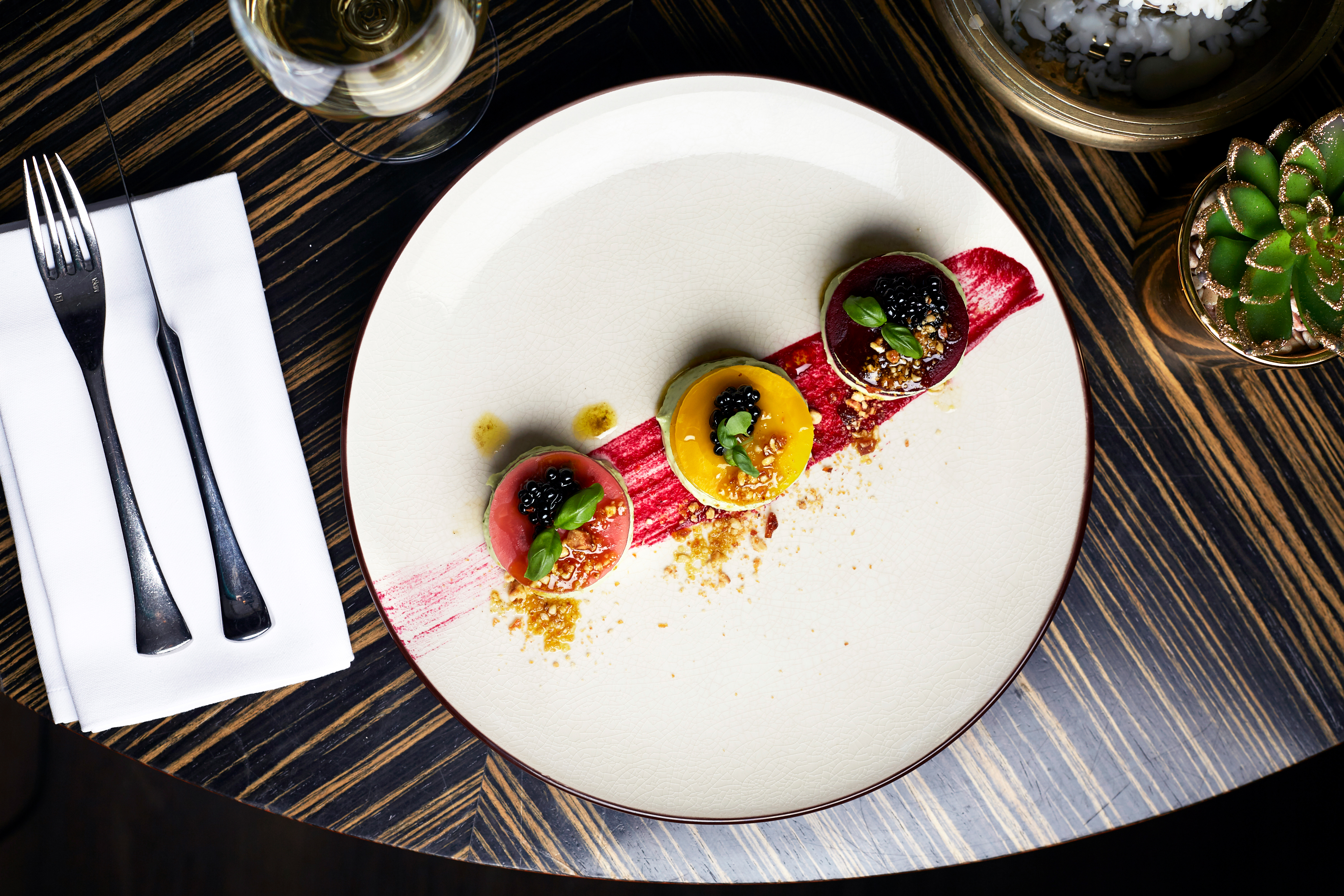 Eaton Square Bar and Restaurant invited us to a small gathering showcasing their new gluten free menu – just in time to perfect that summer body. Close to Victoria station, this place is a hidden gem serving proper cocktails that change by the season. We started with a cocktail making class which included a smoked lavender martini and a mojito.
The new menu is masterminded by Head Chef Adam Shamas who has created clever dishes that make you forget about gluten heavy foods like bread, pasta and noodles. What impressed us was the kitchen's understanding of guests with gluten allergies and friendly staff are on hand to explain dishes in detail.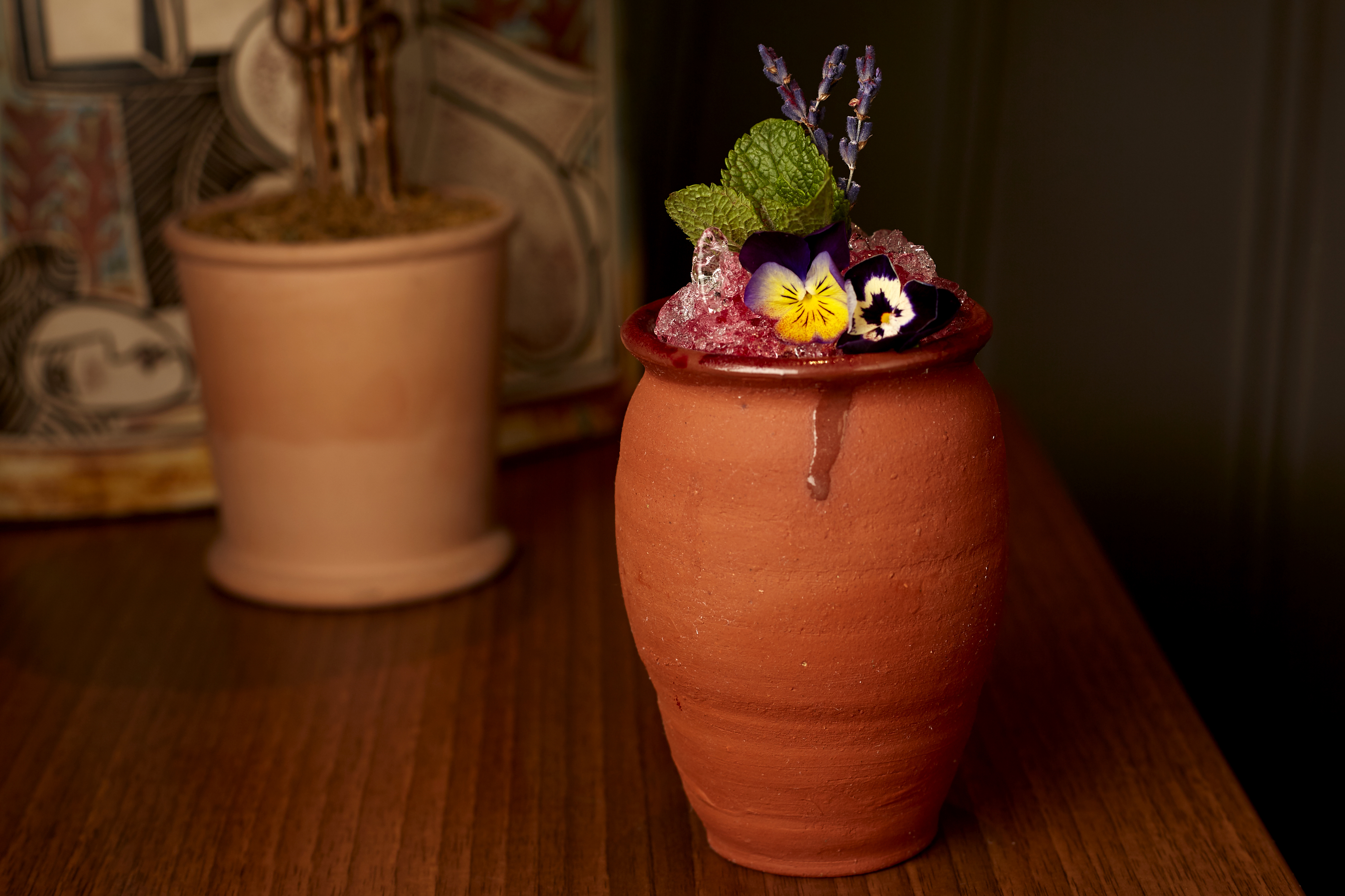 Plates inspired by modern French and European cooking are well presented such as duck breast theatrically smoked at the table with apple wood and berry cured salmon with horseradish cream. For starters, beetroot ravioli provided a playful twist on a pasta dish without pasta.
Instead, we enjoyed multi-layered wafer thin discs of beetroot held together by goats cheese curd, garnished with candied hazelnuts for texture. Don't miss out on the large juicy scallops served on a porridge of finely diced cauliflower and a hint of coconut.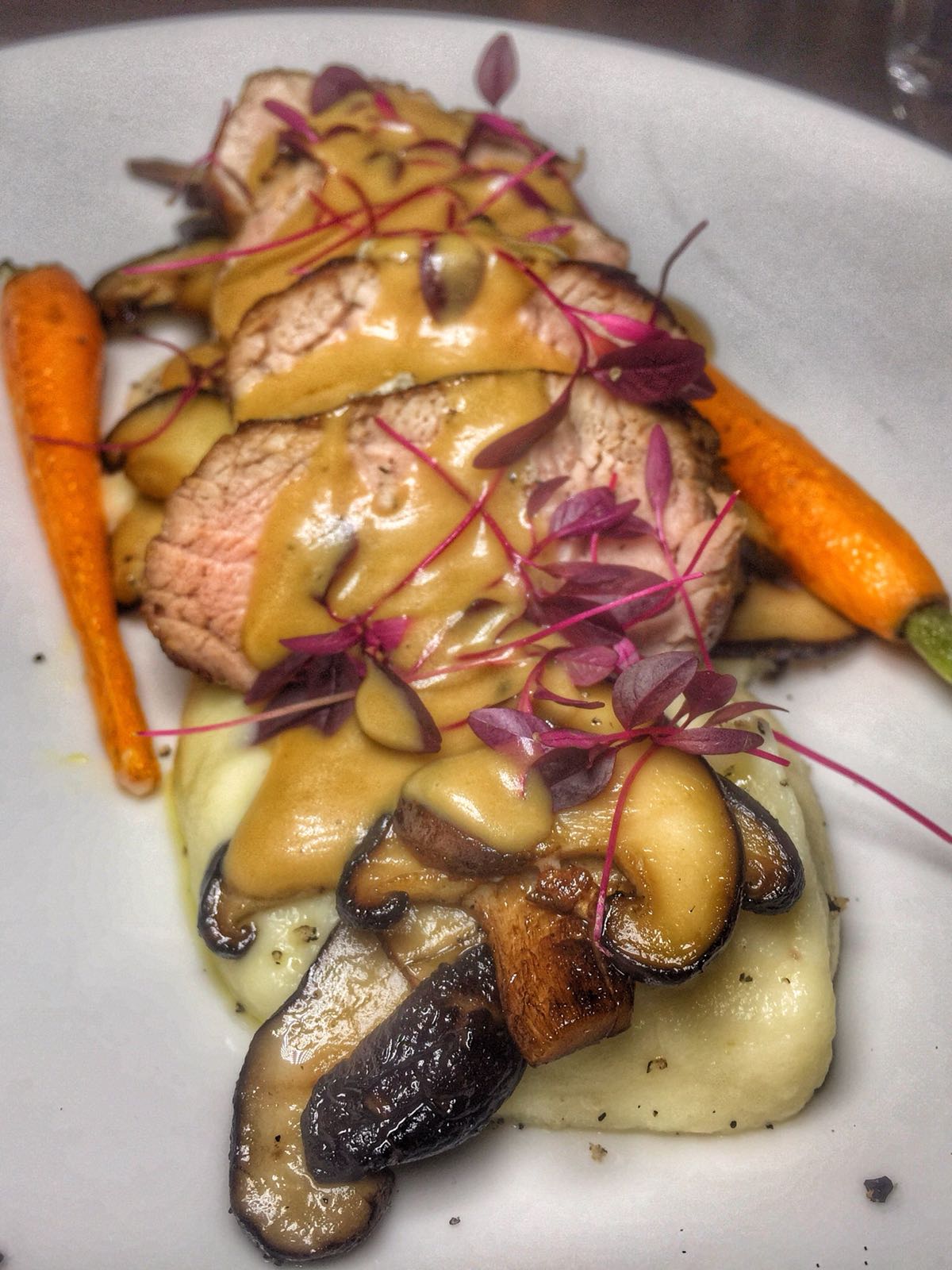 Portions throughout are generous, especially main courses. The veal bavette showcased tender, pink veal carefully paired with creamy, rich truffle celeriac puree – a perfect replacement for risotto. For dessert, a chocolate fondant made without flour melted in the middle with gooey goodness.
For an ultimate treat, book ahead for a 7 course gluten free tasting menu with an optional cocktail/wine pairing for each course. Eaton Square Bar and Restaurant takes gluten free dining to another level and turns it into fine dining in a relaxed atmosphere.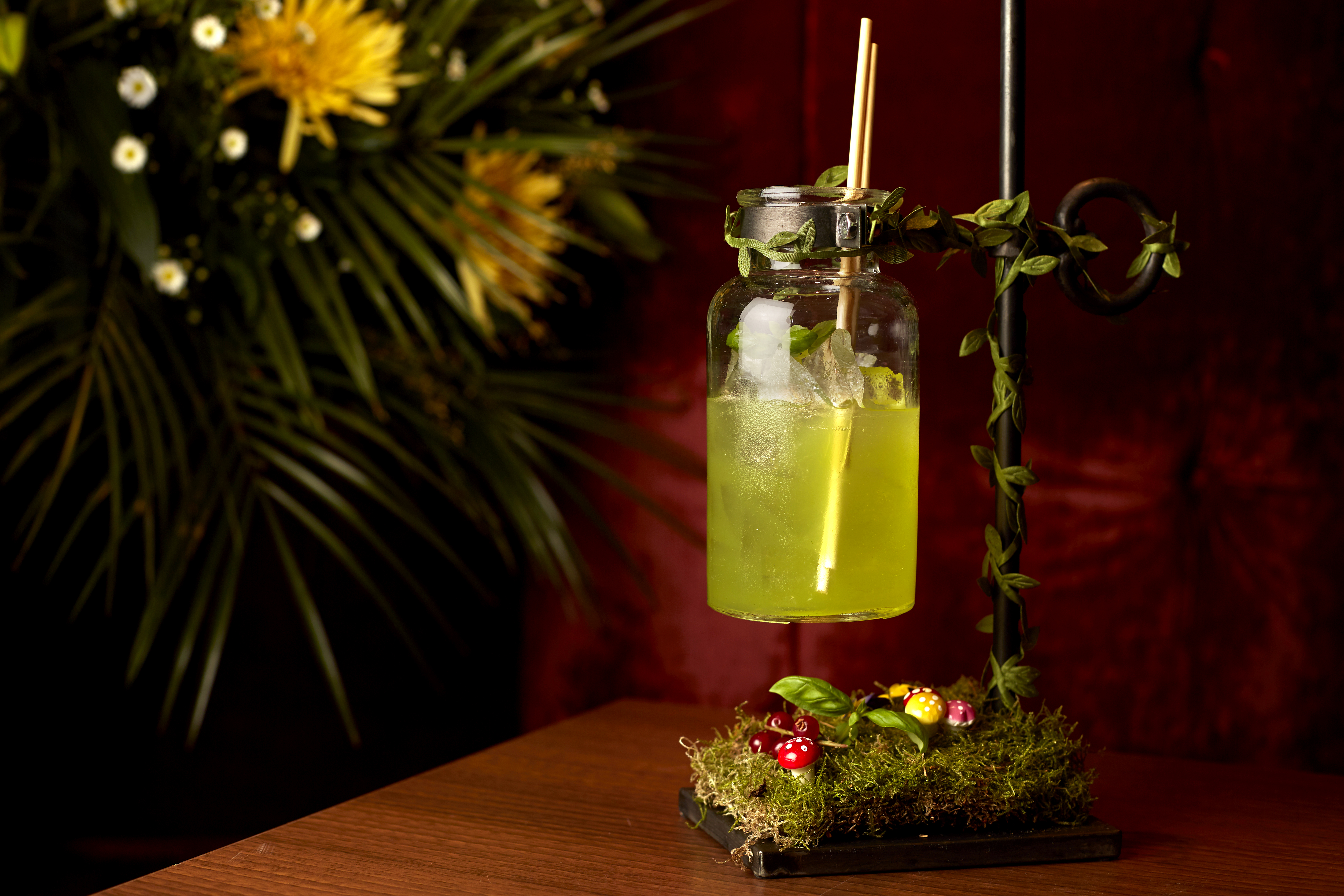 Eaton Square Bar and Restaurant
17 Hobart Pl, Belgravia, London SW1W 0HH