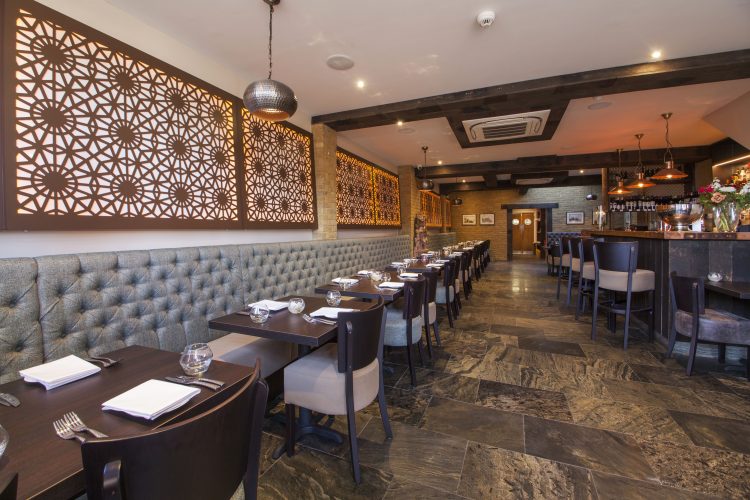 We ran from the car to the restaurant in this little suburban corner of South Woodford, bordering Essex and London, Grand Trunk Road was a warm and cosy haven from the pouring rain on this particularly freezing winter's evening. We were greeted immediately by the man himself, the brains behind the dream team duo of London's very first Michelin starred Indian restaurant, Tamarind of Mayfair and the founder of Grand Trunk Road, Rajesh Suri.
The restaurant itself is minimal and contemporary with framed geometric cutouts illuminated by a backlight above comfortable quilted booths running along the wall and dark wooden tables and chairs. Rajesh showed us to our table, an intimate little corner by the bar and immediately took our drinks orders. He suggested the GTR for me, a refreshing non-alcoholic cocktail made with mango, passion fruit, lime and fresh mint. After a lengthy conversation on whiskeys, Rajesh brought out a glass of Single Malt Yamazaki on the rocks for my guest.
Inspired by the Grand Trunk Road, one of Asia's most ancient and prolific routes, Chef Dayashankar Sharma, the other half of this dynamic duo has created a menu with a modern take on ancient delicacies influenced by the compelling dishes that can be found along this notable road including: barbequed temptations of Peshawar, succulents kebabs of the princely state of Awadh region and sublime vegetarian repast of Varanasi.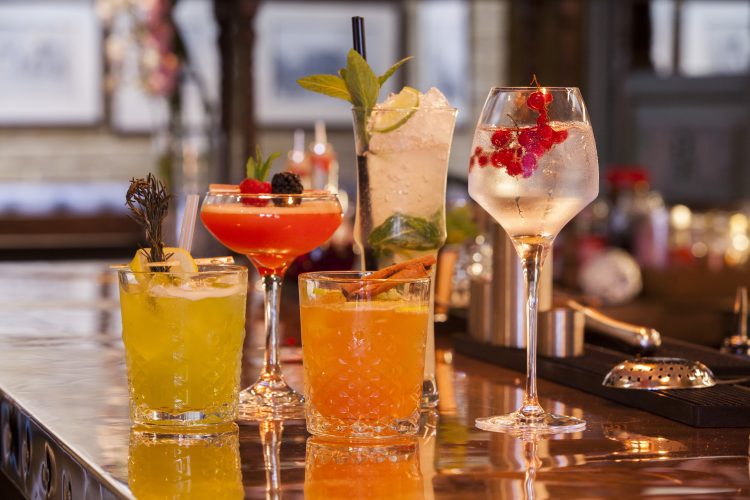 With so many appetising choices to choose from we struggled to make a decision, luckily, Rajesh saved the day. To start, he brought out freshly made poppadoms the Delhi Ki Chaat, served with four delicious homemade chutneys: mango and chilli flakes, yoghurt and mint, beetroot and apple and ginger. The mouthwatering Crusted Seared Scallops were served on a dollop of puréed red pepper and tomato, with a sprinkling of garlic and olive oil chutney. The unforgettable Delhi Ki Chaat, layers of wheat crisps, chickpeas, sweet yoghurt, fresh mint, tamarind chutneys and smatterings of blueberries and pomegranates.
For the mains, Raj recommended the glorious Lahori Keema Mutter, minced lamb made with garden peas and roasted ground spices – one of the highlights of the evening and highly praised by my guest of Indian descent, "The best keema I have ever tasted," Dal Bukhara, whole black lentils cooked overnight, with tomato and fenugreek leaves, finished with cream. Chunar Ki Bhindi, baby Okra cooked with beetroot vinegar onion and the delectable Amritsari Butter Chicken, Tandoor smoked chicken supreme cooked in dry fenugreek, honey, fresh tomato sauce with herb butter, so perfectly cooked, so tender and a beautiful fusion of flavours.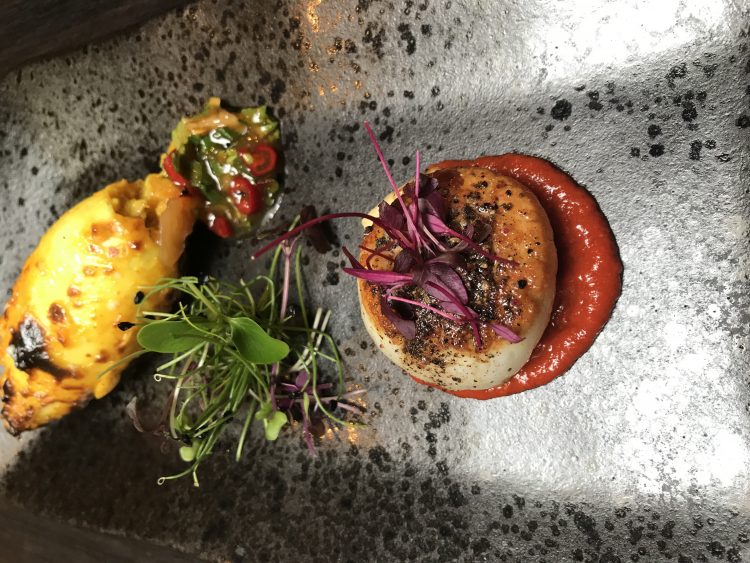 To finish the meal, Raj recommended the delightful Lavender Rice Pudding garnished with edible flowers and berries, creamy with a hint of lavender and the sweetness of the berries was a wonderful combination. The homemade ice cream offered two flavours: the blood orange sorbet, sharp and tangy, complimenting the creamy rose ice cream perfectly.
As soon as you take one bite, it is obvious why Grand Trunk Road has received rave reviews, the food is simply exquisite. It has taken years of experience, becoming one of the most sought after restaurant consultants and chefs, long days and nights, many restaurant openings, travelling across the country, along with Raj's desire to spend more time at home with his wife that the Grand Trunk Road was born, luckily for us.
219 High Road, London E18 2PB