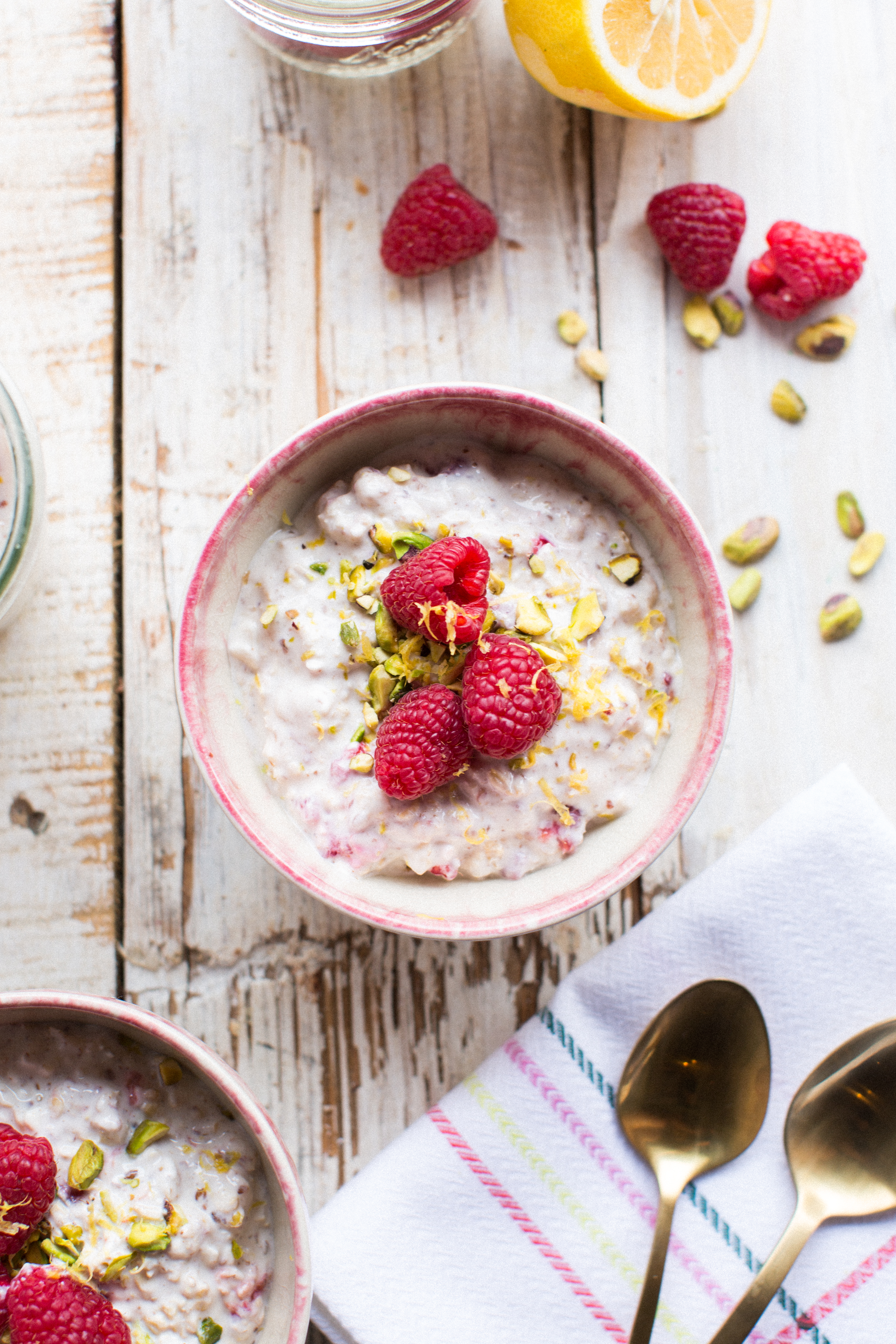 Overnight oats are one of the easiest breakfasts to make. I love that it requires no cooking at all, and I have the freedom to mix any of my favorite ingredients together to make a totally delicious breakfast. I made Raspberry Cheesecake Overnight Oats that's topped with pistachio and lemon zest. Sounds fancy right? Like a dessert for breakfast – except without a boatload of sugar and this one is good for you! 
The inspiration for this dessert came from my favorite cake combo – raspberry cream with pistachio layer cake. I totally want a slice. I'm pregnant right now and really trying to watch my sugar intake. (The glucose test for gestational diabetes is coming up and I really want to pass). That said, I combined all the healthy stuff like oats, plain yogurt, maple syrup, raspberries, and nuts to keep me full yet satisfied. Hope you like this one!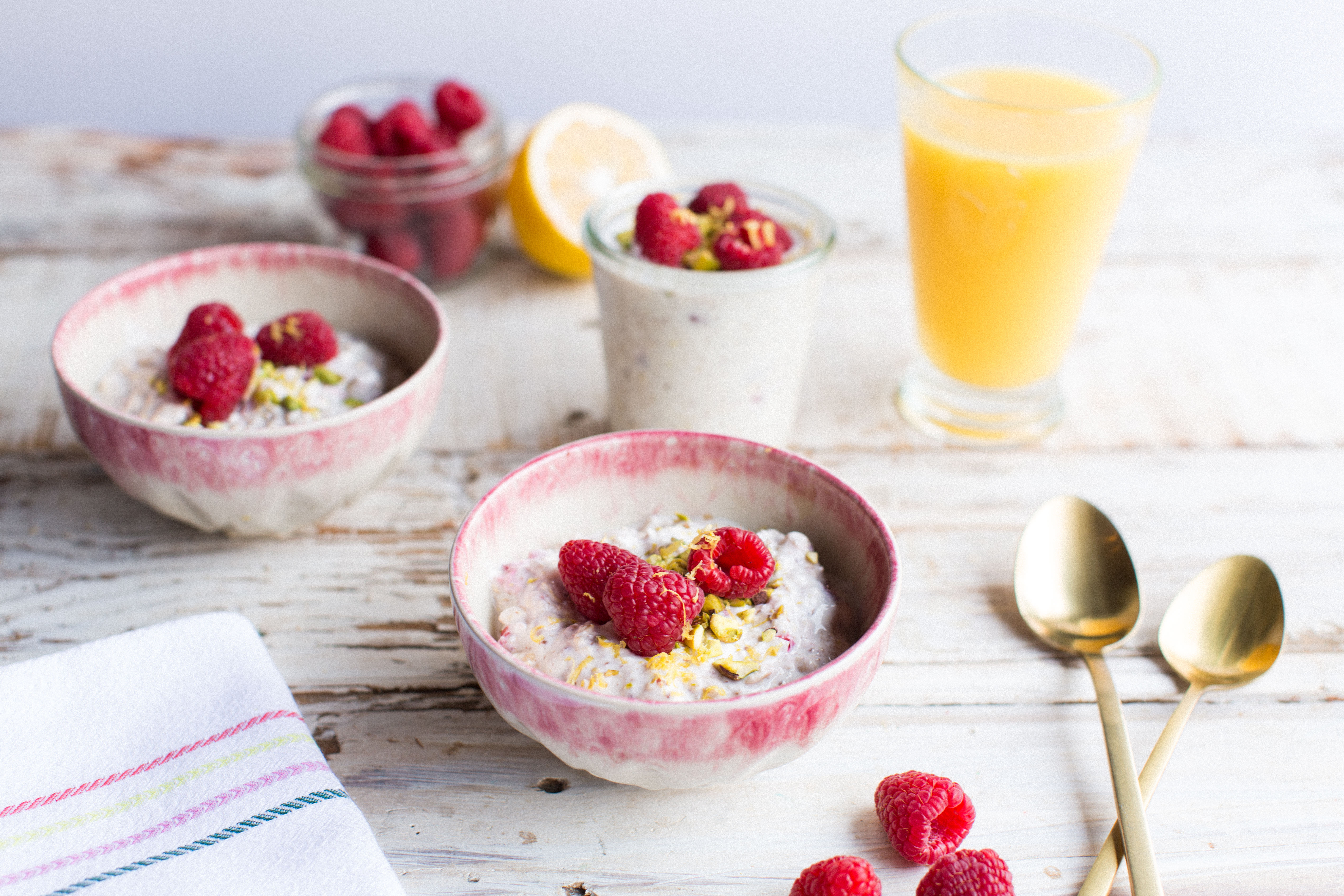 Recipe: Raspberry Cheesecake Overnight Oats
Serves: 4
1/2 cup fresh, chopped raspberries
2 tbsp cream cheese, room temp
1/2 cup plain greek yogurt
2 tbsp maple syrup
1/2 tsp vanilla
1/2 cup milk
 1/2 cup rolled oats
1 tbsp flax seed meal
roasted pistachios
fresh raspberries
lemon zest
In a bowl mix the cream cheese, greek yogurt, maple syrup, and vanilla. While still mixing, incorporate the milk, rolled oats, flax seed meal, and chopped raspberries. Portion out into containers and chill overnight. Serve with pistachios, fresh raspberries, and lemon zest. Enjoy!
YouTube: honeysuckle
Instagram: @honeysucklecatering