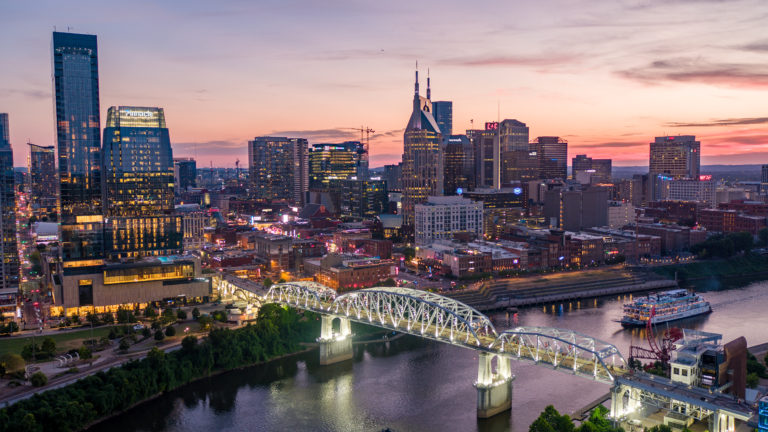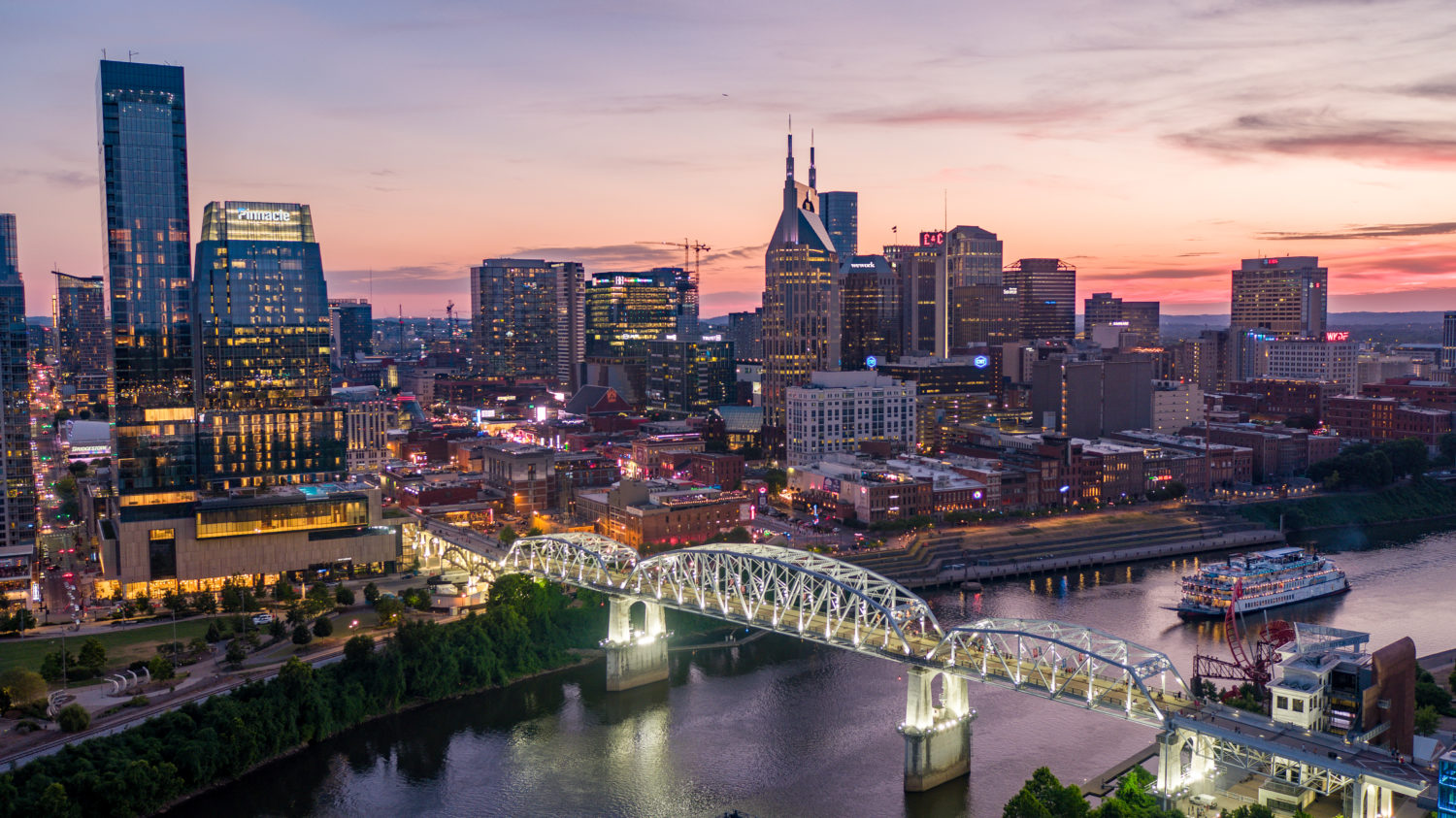 Sit down to plan a road trip of the USA's southern states and Nashville is sure to feature. Tennessee's state capital however, spilling a harmony from every open doorway, deserves to be so much more than just a pit stop between Graceland and Dollywood.
This is a town of big breaks and chasing dreams, of storytellers and troubadours, where every other taxi driver is in a band and you won't go five minutes without humming a tune. Nashville may have only earnt its Music City USA nickname in 1950, but its musical roots stretch way back to the 1700s, when it was know for some world-class fiddling and, contrary to popular belief, it's not just country that's now found its home here. From 50 Cent at the Bridgestone Arena to New Jersey alt-rockers Jimmy Eat World at the open air amphitheatre, the weekend we spent in town was packed with live shows across every genre.
A decade ago Nashville began to transform its skyline – and its reputation – in a project which only accelerated with the pandemic. Formerly forgotten industrial neighbourhoods are now home to high rise apartment blocks and elegant eateries, with 35 new hotels adding 6,000 rooms between 2020 and 2022 and global luxury brands including Edition and Ritz Carlton announcing development plans for the next few years. For now though, the Omni Nashville Hotel is our pick of the bunch, a luxury property right at home in the throng of downtown. Connected to the Country Music Hall of Fame, it's home to elegant rooms, a rooftop pool that's oh so handy for those sultry summers, a fantastic F&B offering and – naturally – a 24/7 country soundtrack piping through the halls. Its Kitchen Notes restaurant serves up a stunner of a southern breakfast; we dived straight into a hearty portion of chicken and waffles to fuel our first morning, swiftly followed by a visit to the all-day Biscuit Bar for a taste of the southern speciality, accompanied with sausage and pepper gravy.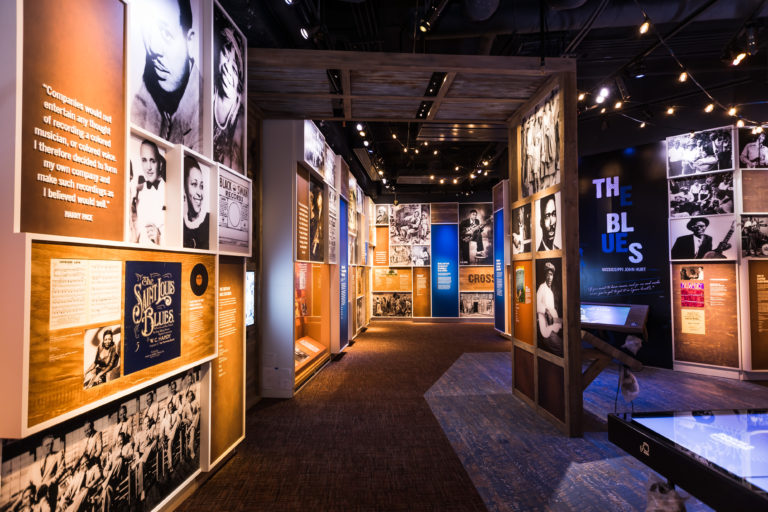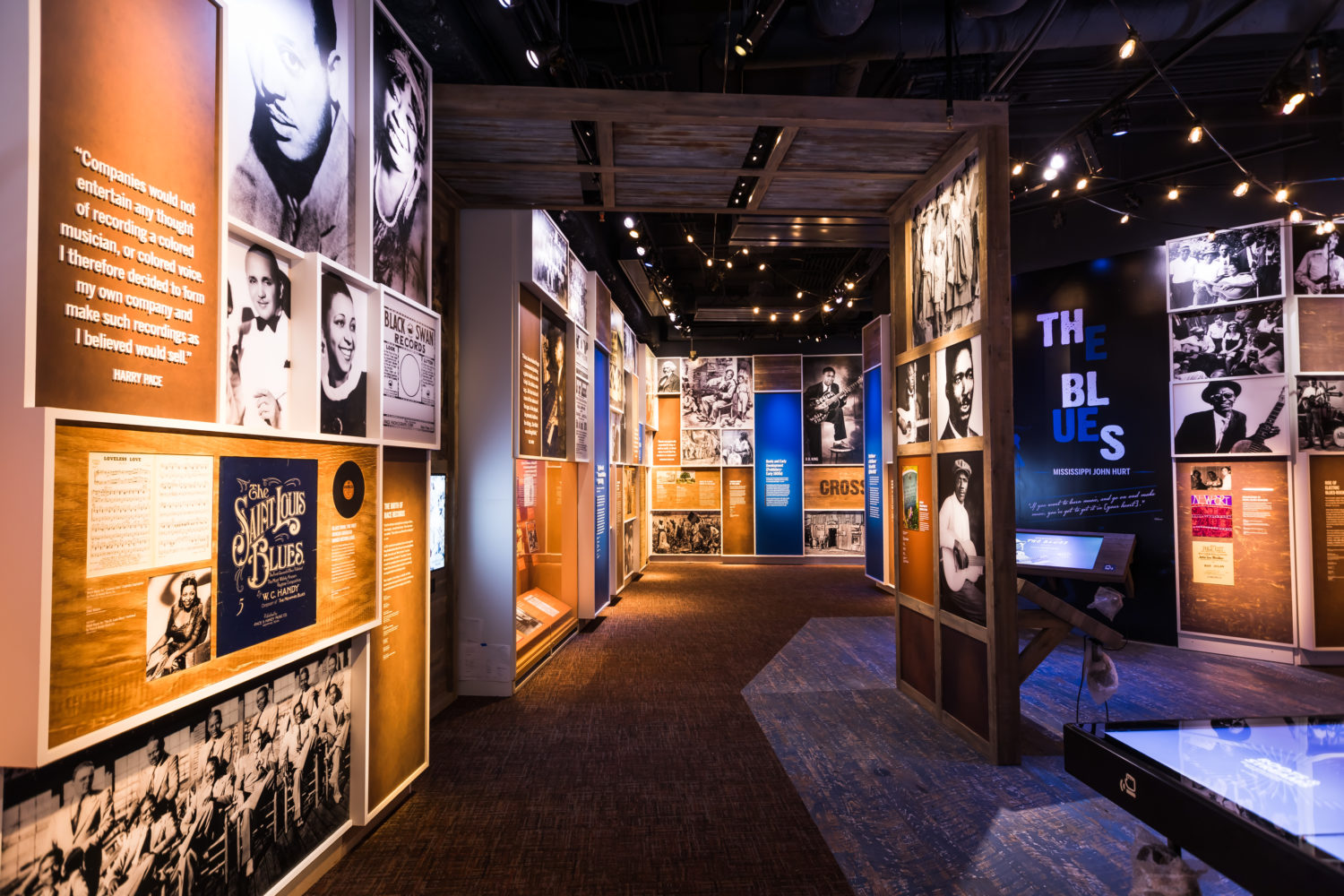 Summer in the city is sizzling, as it is across much of the south, but with more comfortable shoulder season temperatures and the Honky Tonk Highway serving up live music 365 days a year, there's no bad time to visit. Downtown is the hub of the action, with a golden trifecta of must-dos within a couple of blocks. The Country Music Hall of Fame & Museum has been called the "Smithsonian of country music", such is its importance to the genre's history and preservation. 1.5 million visitors a year pass through its doors and everyone who's anyone in country is here, from Elvis and Johnny Cash, to Dolly and Shania Twain, as well of course as America's sweetheart, given Taylor Swift is ultimate poster girl for the Music City dream. Having begged her parents to move to Nashville as a tween to follow her ambition to be a country star, she landed a songwriting contract with Sony aged 14 before being discovered at The Bluebird Café and the rest, as we know, is history.
The Bluebird may look unassuming, nestled as it is between a dry cleaner and a barbershop, but it's the stage that launched a thousand hits. From its humble beginnings in 1982 as an eatery with a side stage for performing friends, some of music's most significant artists have gone on to play here, not to mention its own star rising thanks to the hit TV show Nashville in 2012. With only 90 seats however and a mere handful of those reserved for walk ins, you need your finger on the pulse for a ticket.
Nashville's metamorphosis into Music City came from two paths, the country arm flourishing from the WSM radio show now known as The Grand Ole Opry and the second from north Nashville's black community which led to the development of early rock, R&B and jazz. The former is still broadcast live each week from the glorious Opry House, the home of country music. This is hallowed ground. On a backstage tour, singer Mandy Barnett – who has performed at the Opry nearly 500 times over the last 20 years – told me; "This place is just so special because of all the iconic performers and the great talents that have graced this stage. There's nowhere else like it." We caught a snippet of Opry newcomer, Texan songstress Erin Kinsey practising with the live band – an astonishingly talented group of musicians who learn everything from scratch hours before each performance – before watching the 5,306th appearance of 83 year-old country crooner Jeannie Seely. Whether a debutante or a seasoned resident, every moment on that stage is a special one.
Downtown, RCA Studio B might seem like a fairly unassuming building among the blocks of Music Row, but this iconic pile of bricks is an instrumental piece of music history. Over 35,000 songs were recorded within its four walls during its heyday after the studio was built for $37,000 in the late '50's, a sum that our tour guide confirms"wouldn't even buy you a brick round here today". Over 240 of those hits were from The King himself; in fact, more Elvis songs were laid down here than anywhere else in the world, including Are You Lonesome Tonight, in pitch darkness at 4am after a long, drawn out night of recording. Home to the original 1940s Steinway baby grand he played on a all of his songs, this very much amateur pianist left somewhat awestruck after being invited to play it. The National Museum of African American Music is another must-visit, an astounding display documenting the history of American music from the slave song and church hymns of the 19th century, into bluegrass and jazz, hip hop and R&B, to the chart-topping stars we know and love today. It's a phenomenal space, with interactive elements throughout and the chance to create playlists from hundreds of artists as you move through the exhibit, from the Billie Holliday and Ella Fitzgerald-tinged sounds of yesteryear to the likes of Beyoncé, En Vogue, Lenny Kravitz and TLC.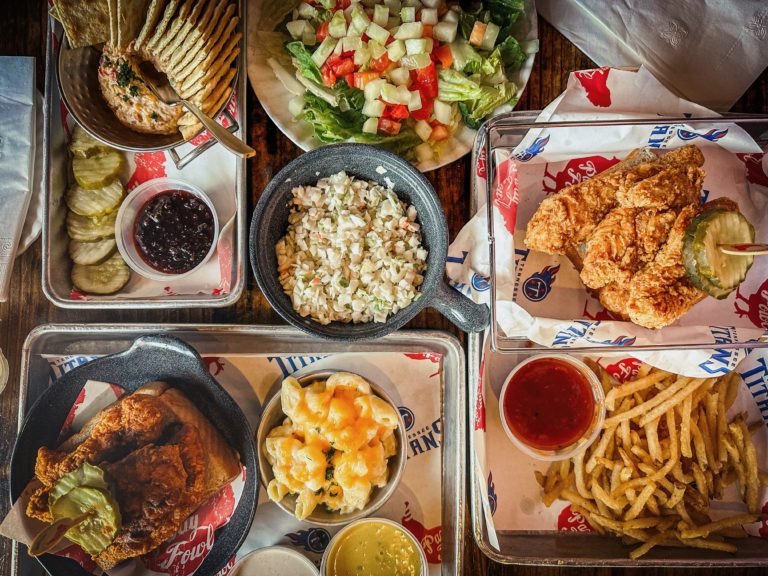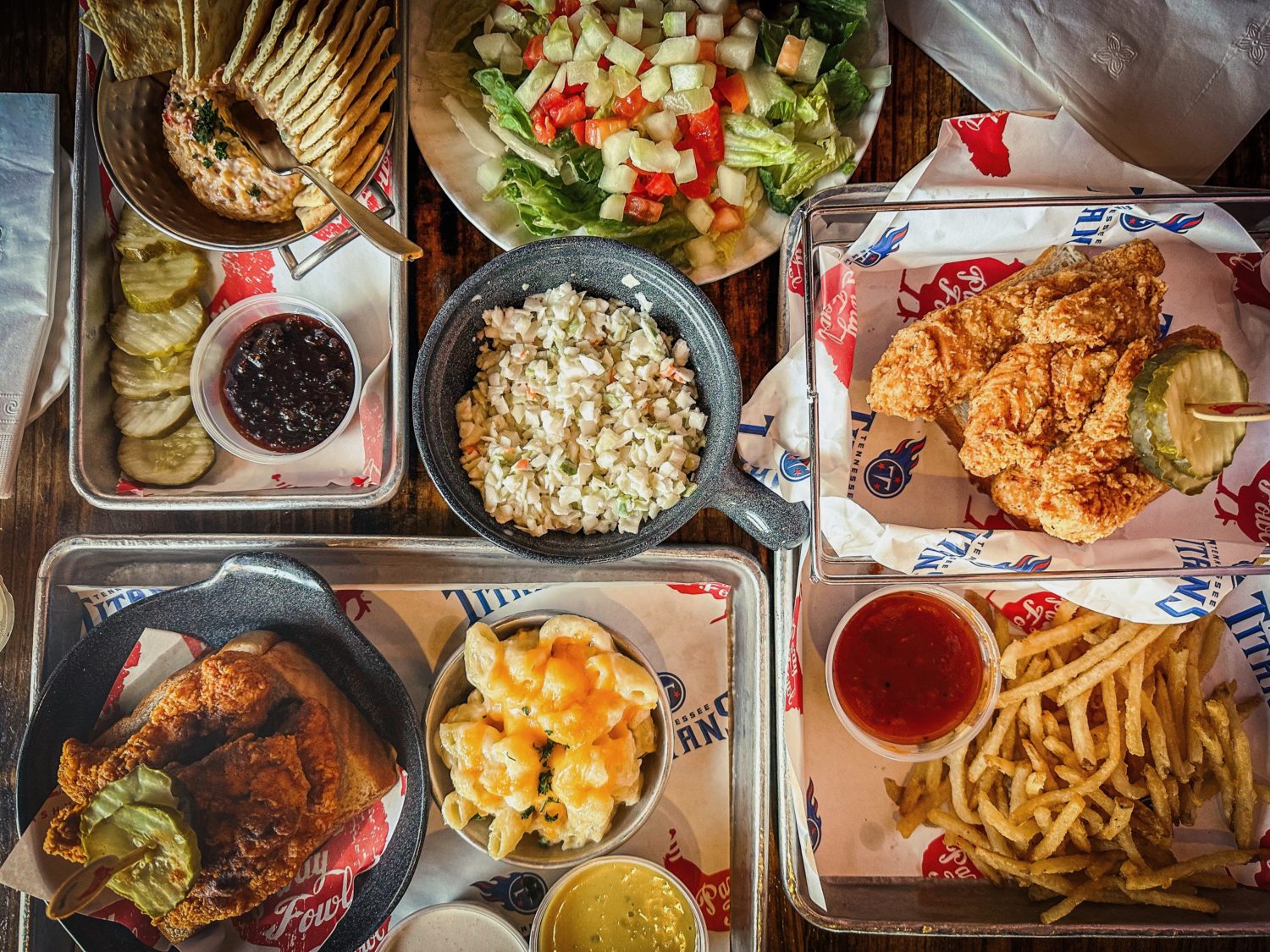 Of course it's not all about music and museums, though it's undoubtedly the main draw. Nashville's building quite the reputation for its burgeoning food and drink scene, with some hot names moving into town over the last few years and establishing the area as one to watch on for its culinary credentials. At one end of the scale, Nashville Hot Chicken is the signature dish it's impossible to avoid. The oldest purveyor in town, Prince's, still serves up a recipe created 100 years ago, reportedly so hot to try and punish a scorned lover; turns out it didn't have the desired effect and so the city's favourite dish was born. At Hattie B's queues stretch round the block day and night for their "Shut The Cluck Up!!!!" spice blend, while Party Fowl's "Poultrygeist" is not for the faint-hearted; a lethal cocktail of Cayenne, Habanero, Carolina Reaper and Ghost Pepper. Aside from the chicken, an enticing menu with additions like fried grit cakes with strawberry jalapeño jam, beignets and catfish po'boys, a bustling bar and big screen football means this place is always on fire, metaphorically as well as from the aforementioned chicken.
James Beard award winner Maneet Chauhan is the chef behind a trio of restaurants; Chauhan Ale & Masala House, serving up Indian-meets-Southern dishes like coconut curry mussels and a tooth-achingly sweet Monkey Bread, brunch spot The Mockingbird, and contemporary Chinese cuisine at Tansuo. The Assembly Food Hall offers the best of Nashville's street food under one rood, with over 30 vendors including Dock Local, a seafood spot for lobster roll and crab mac 'n' cheese. In East Nashville, neighbourhood spot Noko is worth the journey for its spectacular Asian-inspired wood-fired cuisine, featuring dishes like hamachi crudo, tuna crispy rice and sizzling shrimp as well as steaks from the grill and charred sprouts far more delicious than they ought to be. Iggy's Pasta, in the city's Wedgewood-Houston neighbourhood, received rave reviews upon opening this summer. An alum of Noma Tokyo, The French Laundry and Blue Hill at Stone Barns to name a few, Chef Ryan Poli certainly has the credentials, though his menu – with dishes like Seaweed Lumache with wakame seaweed, Japanese green chillies, citrus butter and scallop bottarga – speaks for itself.
The Nashville Whiskey Festival may take place in early October, but this is a drinking town no matter the time of year; ironic given prohibition in Tennessee began a full decade before the rest of the USA. Hidden within The Joseph Hotel, the vibe of the intimate Four Walls cocktail bar is cowboy culture through an Italian lens, with a sexy fringed ceiling, vintage lamps, spaghetti westerns playing on a loop and a stellar cocktail list to boot. Purportedly Taylor Swift's new favourite, The Fox Bar & Cocktail Club is a sultry, low-lit den of libations ranked on a scale from refreshing to spiritous, comforting to adventurous, with a staff you could talk shop to for hours; our bartender Zander took mere seconds to recommend the perfect thirst-quencher for each individual.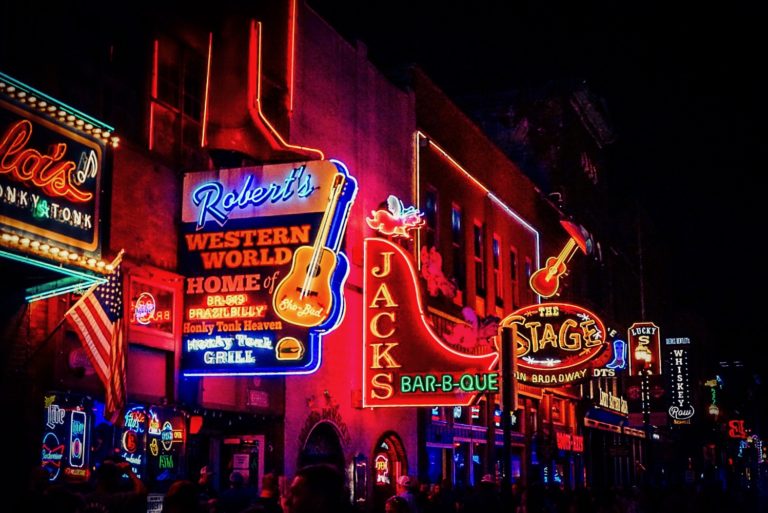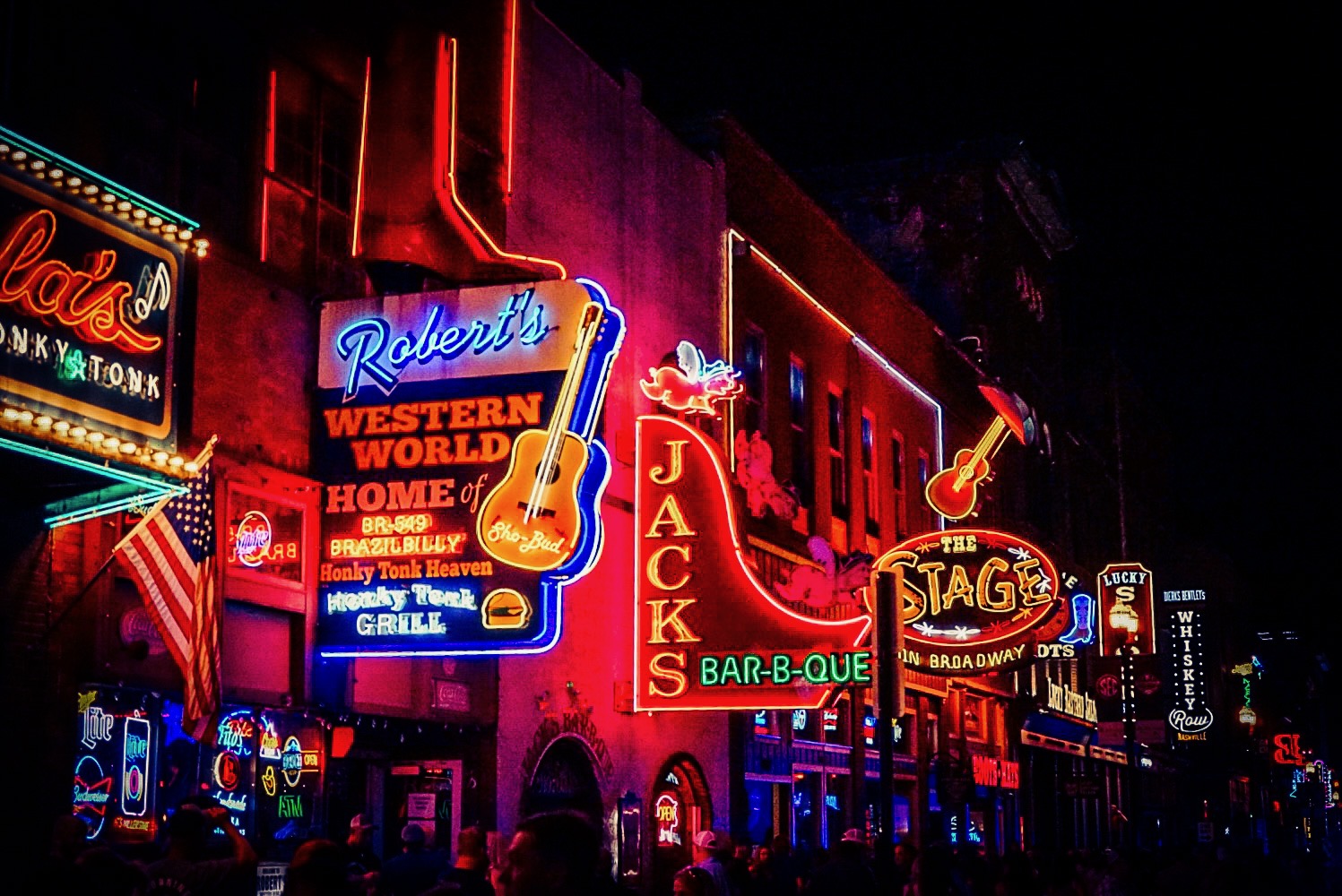 For something a little more lively however, Downtown's Broadway may have a reputation as Nashvegas, but the Honky Tonk Highway is an infectious experience. The neon-lit strip is home to dozens of bars tooting live tunes from morning through night, with hot musicians, cold beer and no cover charge. Bar hop through the night and you don't know who you might bump into; many a star has risen on these stages and you could end up watching the next big thing or a local legend like Renae Truex, a fiddle player around town for 28 years and owning the stage at, ironically, The Stage on Broadway. Icons of the strip like Tootsie's Orchid Lounge, Robert's Western World and Legends Corner are well worth squeezing into, but be sure to head on upstairs to make the most of the sparkling view down the street from their balconies and roof terraces. Just be sure to break in your new cowboy boots before a night on the dance floor.
Music is the thread that brings this city together, but Nashville is so much more than just stars, guitars and Honky Tonk bars. It's as sweet as the iced tea served up all over town and, as Foo Fighters frontman Dave Grohl once quoted, "Everybody now thinks that Nashville is the coolest city in America." If it's coming from the coolest man in rock music, it's got to be true.
British Airways flies direct to Nashville once daily from April to October and six times a week from November to March, with prices from £2,703 return.
Standard double room at the Omni Hotel Nashville from around $300 per night. Laurel was a guest of Visit Music City