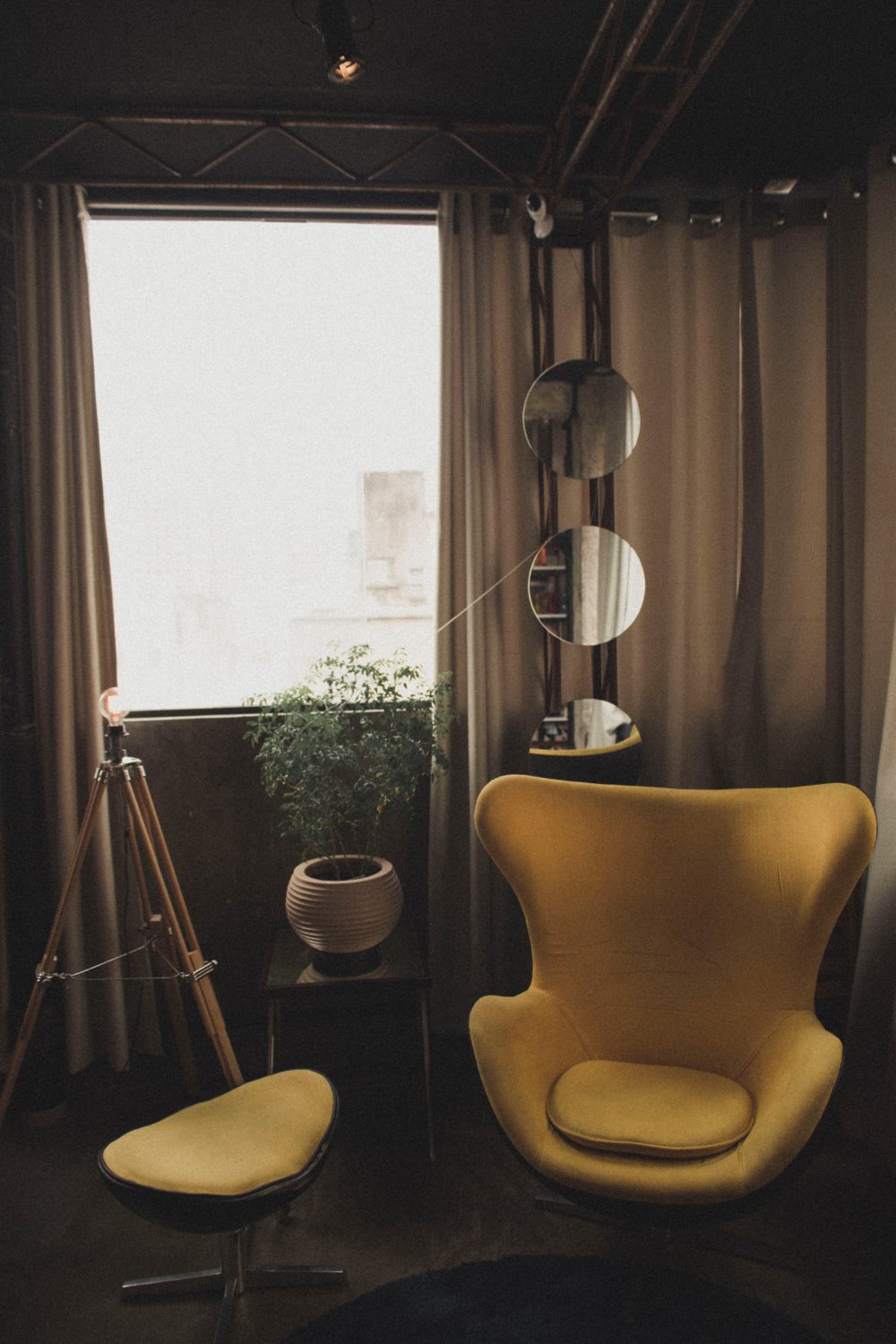 Curtains come in many textures and styles, and they play a big role in the look and feel of a room. They can add color and life, or make a place feel dark and dreary. Choosing the right curtains is important if you want to create the perfect ambiance for your home. In this article, we'll discuss some tips on how to pick the right curtains for your space.
The Power Of Blackout Curtains
Blackout curtains are usually made of a thick, tightly woven fabric that doesn't allow any light to pass through. They're often used in bedrooms to ensure a good night's sleep and to stop young children from waking early during the summer. They can also be used in other rooms to darken the area for movie watching or napping.
These curtains can reduce your energy bills and help block out unwanted noise. If you shop online for blackout curtains, you can read about their colors, materials, and patterns. You can also learn about their thickness, maximum width and height, and care requirements.
The Power Of Color
Your choice of colors can completely change the ambiance of a room – for better or worse. If you want your home to have an inviting feeling, you could use curtains in shades of orange or yellow. They're known to create a sense of warmth and coziness. If you're looking to create a more calm and serene atmosphere, however, stick with blue or green hues.
In addition to affecting the mood of a room, the color of your curtains can also impact how much light is let in. If you want to brighten up a space, go with lighter colors like white or cream. If you need to block out more light, opt for darker shades.
The Power Of Texture
A room with lots of hard surfaces like wood or tile can benefit from softer, more textured fabrics to balance things out. If your furniture is already quite soft and plush, you might want to consider a smoother fabric for your curtains so as not to overwhelm the space.
Heavy velvet curtains can make a room feel more formal and luxurious, while lighter materials like linen or cotton can create a more relaxed atmosphere. If you're not sure which way to go, err on the side of a lighter fabric – you can always add a heavier valance or trim to dress things up if you need to.
The Power Of Positioning
The way that curtains are hung can also impact the feel of a space. Full-length drapes that pool on the floor tend to be more elegant, while shorter styles or cafe curtains have a more casual vibe.
Hanging curtains as close to the ceiling as possible will make rooms feel taller and more expansive while hanging them lower creates a cozier feeling. If you really want to get creative, try hanging your curtains in an unexpected way (e.g. from a piece of reclaimed wood or even a clothesline) for a fun, unique look.
The Power Of Patterns
A single patterned curtain can make a statement, but adding two or three patterned curtains will really give your space some pizzazz. If you're not sure about mixing and matching them, start with fabrics in the same color family and then experiment with different prints and textures.
Smaller prints tend to be more casual, while larger prints or bold patterns can make a room feel more formal. If you want something in between, look for medium-sized prints with classic motifs like stripes or plaids. They'll be able to add just enough interest without being too overwhelming.
The Power Of Style
Your home is a reflection of your particular style. The way you furnish and decorate it says a lot about who you are and what you love. Every element in your home – from the furniture to the light fixtures – should be carefully chosen to reflect your unique taste.
In terms of curtains, there are endless possibilities to choose from. If you have a modern home, you'll want to choose curtains that echo that aesthetic. For a more traditional space, however, look for curtains with classic details like pleats or ruffles.
The purpose of your rooms should also dictate your curtain choices, whether you want them to be fashionable, bring in light or provide privacy. By applying the things we've discussed today, you'll be able to create the perfect atmosphere. Your curtains will be stylish and practical and make each room more homely than ever.