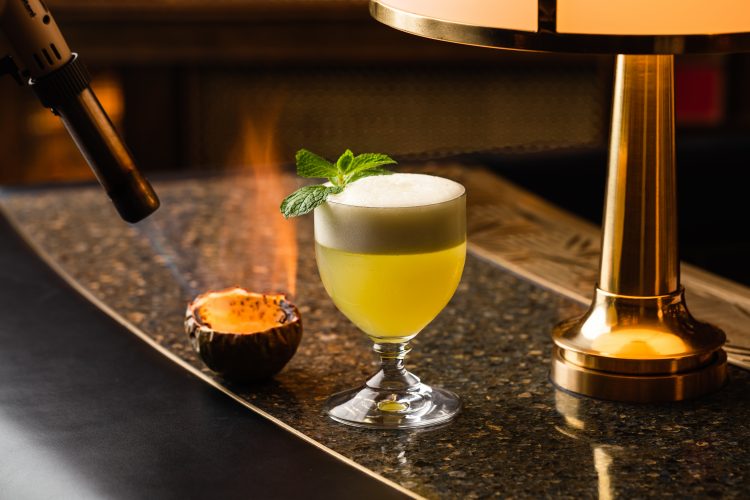 Today we turn our sights to South America by way of Singapore. The Idlewild cocktail was inspired by the golden age of air travel, a period brimming with tales of daring adventure and equally daring romance. The cocktail selection at The InterContinental Singapore's bar 'Idelwild' was based on the ten cities along the transatlantic route, and in this instance 'The Chachapoya' is inspired by an ancient society of Peruvians living in the cloud shrouded forests of their beloved land.
Ingredients
1½ oz Pisco
½ oz homemade passion fruit Syrup
½ oz homemade Salted Caramel Syrup
¾ ggg white 6-8 pcs Mint leaves
1½ oz soda
¼ overproof rum
Garnish Mint Sprig and passion fruit shell
Method
Combine all ingredients, except for the overproof rum and the soda, then dry shake the ingredients to incorporate the flavours and allow the proteins in the egg white to break down. This will create the smooth, velvety texture of the cocktail. Add ice and give a vigorous shake. Fine-strain the drink into a glass goblet, and top up the soda. Garnish with a sprig of mint.
For extra flair, pour overproof rum into passion fruit shell, light it on fire, creating multi-sensorial experience, and serve.