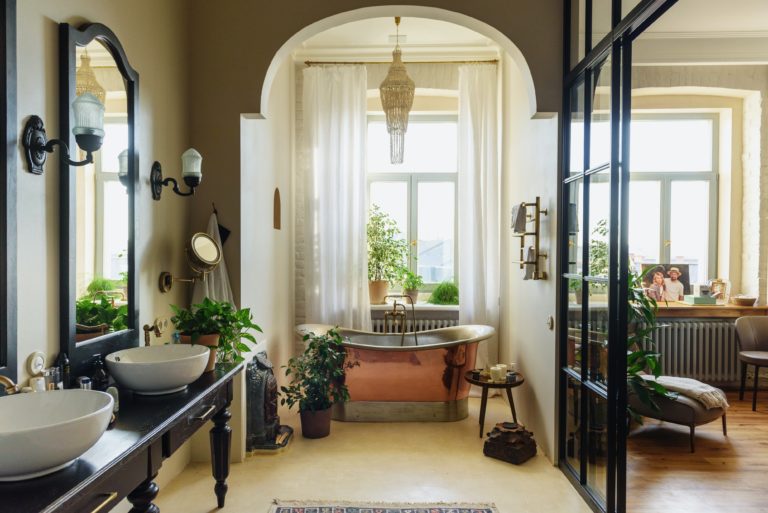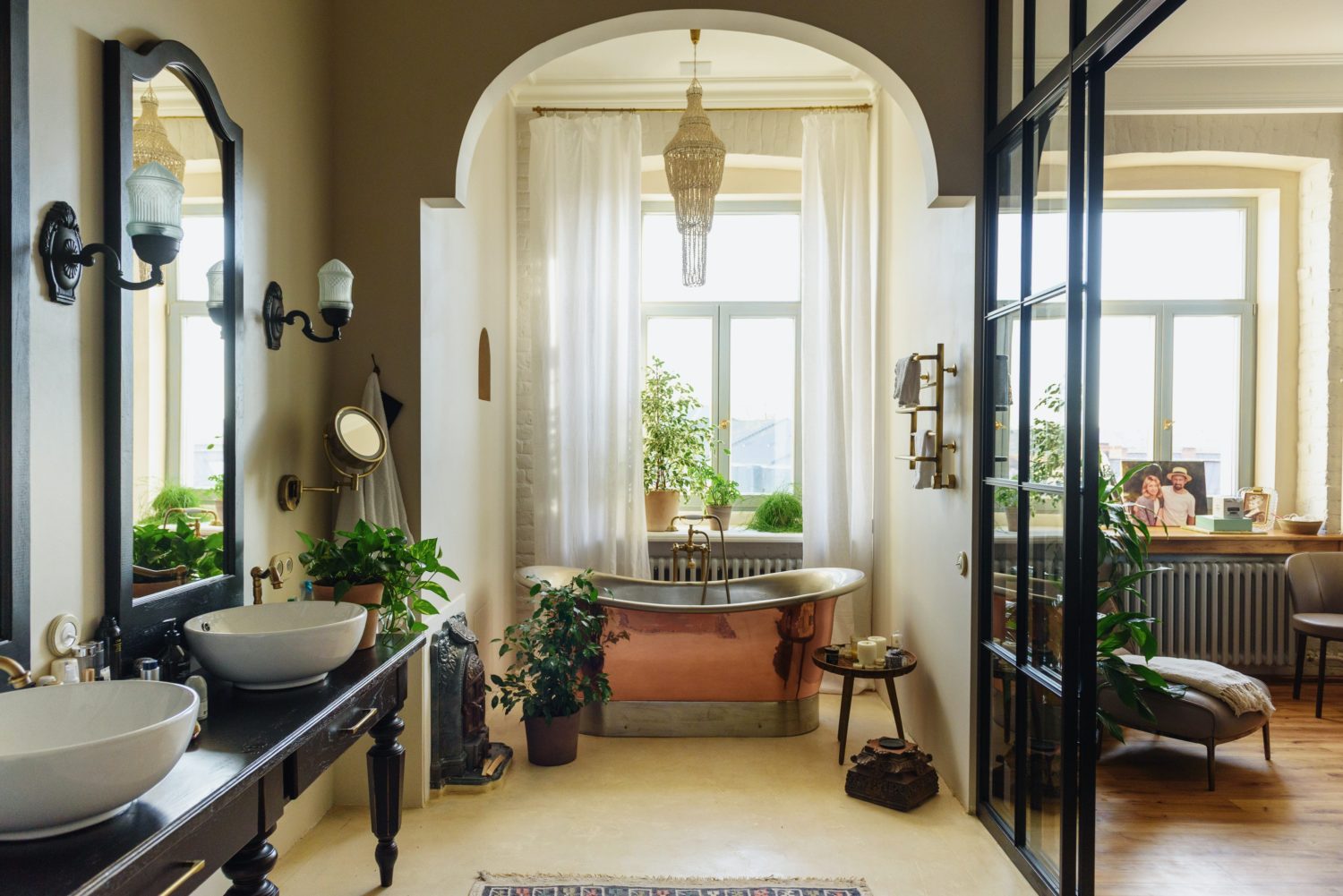 The bathroom has for long been far more than a room reserved just for bathing. It's also a toilet, a dressing room, and a place where we go to be alone with our thoughts or maybe a good book or magazine. Some are spacious, some are small, but all of them should be clean, light, and comfortable to use.
All of these demands make planning out the bathroom quite a challenge, especially so when we know how hard it is to move plumbing around later on, unlike other furniture. And once a bathroom is set all there is to do is to decorate it accordingly, also quite a challenge. Especially now when we have such a huge variety of tiles, colours, mirror shapes, lights… to choose from. Being innovative has never been both easier and more difficult than before.
Furnishing with Furniture
Apart from the few obligatory pieces every bathroom needs – a bath or shower, a sink, a toilet bowl, and maybe a towel rack, there is a huge number of other things one can have in this room that are both functional and pleasant to look at. It is a mistake to "overdo" a room and make it cramped, but sometimes we are forced to use every bit of space available if nowhere else is free, while trying to avoid the feeling of claustrophobia.
The washing machine is commonly placed here, but you should pick a spot where it can double as a shelf too. Under and around the sink you can have a whole cabinet with a few drawers. This way you can use the space under the sink much more efficiently, saving up on shelves – that can be replaced with paintings, for example!
Do You See What I See?
We use white and light colors in the bathroom (and kitchen!) so we can better see if there are any stains or dirt, but also because it helps us see better. Windows, mirrors, and lights all work together to create a pleasant environment in which we can enjoy the most.
And although we need artificial light in every room nowadays, we still prefer natural light to do its job, just not maybe completely free. Getting shutters for your bathroom is one way of controlling how much light is supposed to enter the room, though you could use shades – they tend to get dirty and wet too fast for convenience. Shutters also provide a degree of privacy that you couldn't otherwise get with natural light still coming in.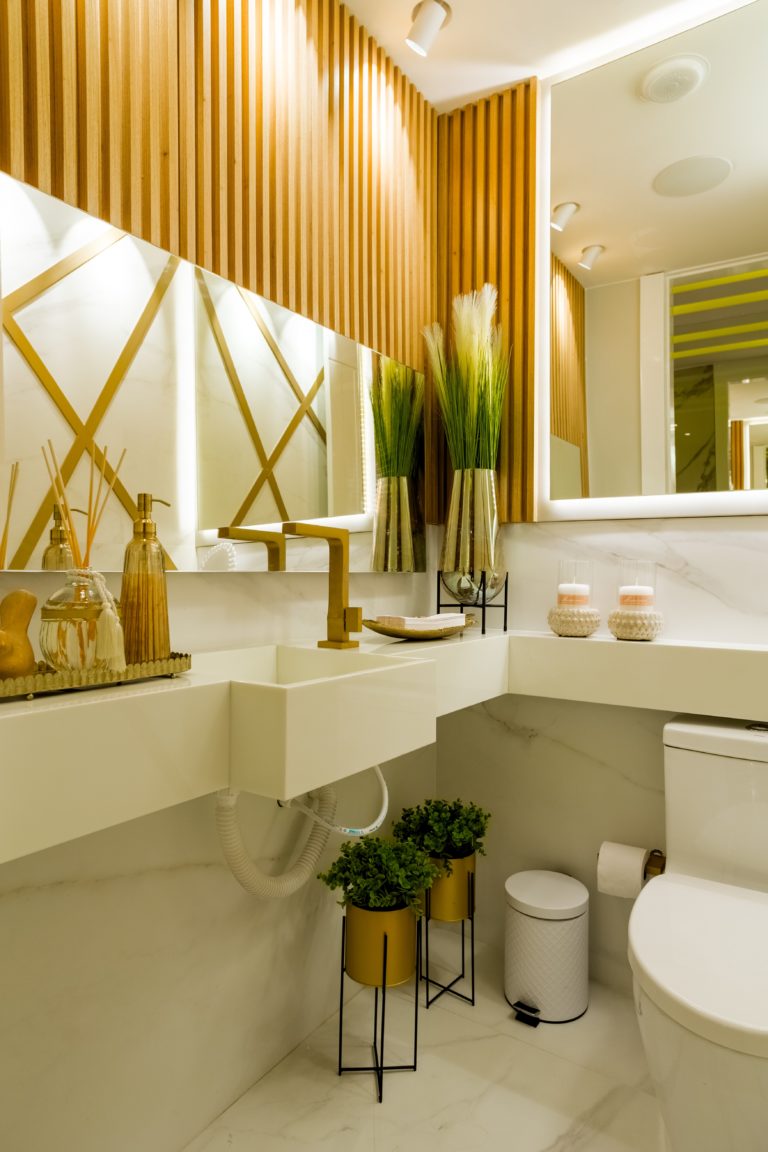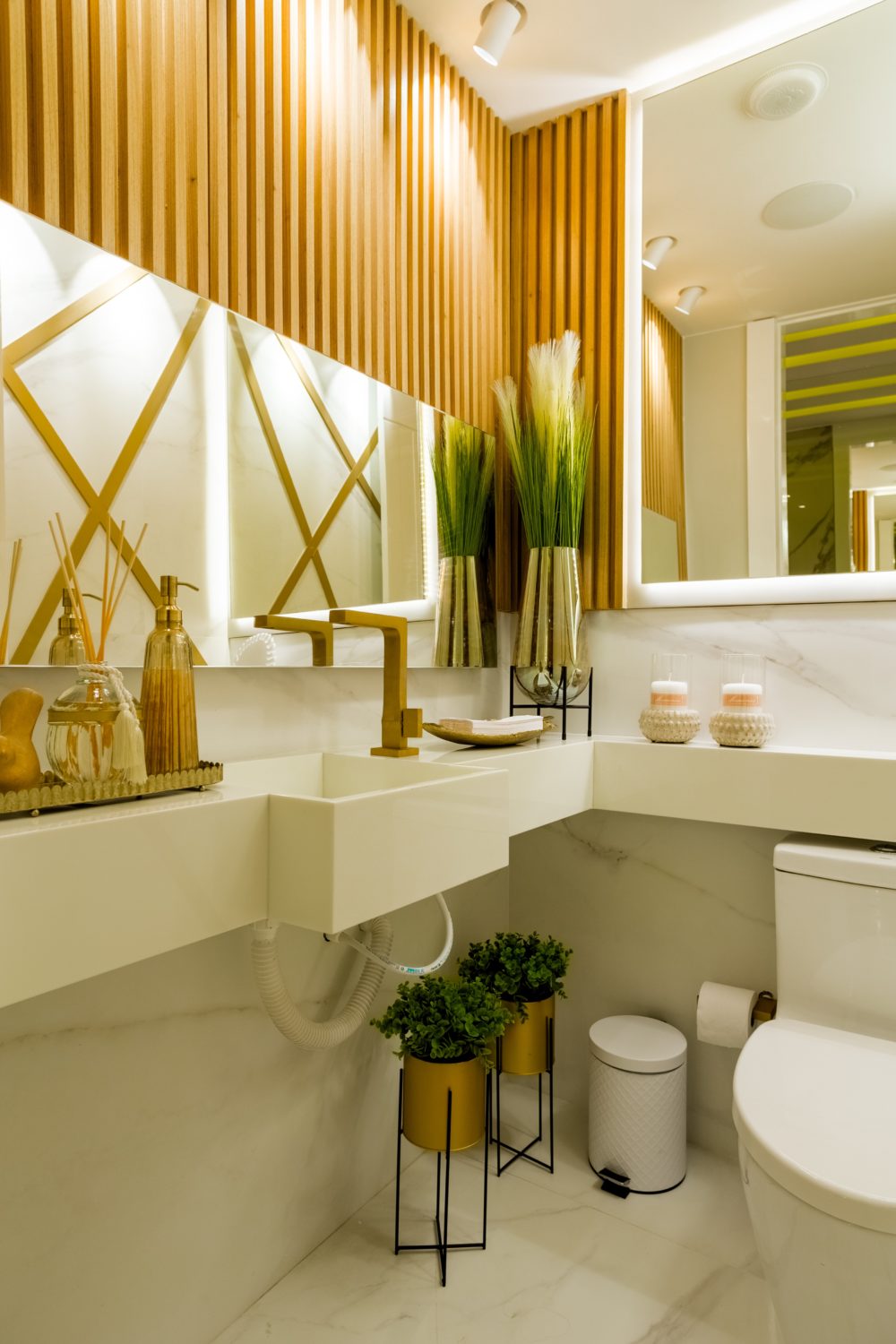 Mirror, Mirror on the Wall
Seeing our own reflection is important for us for many reasons, most of them psychological. But we also need mirrors to physically check on ourselves where we otherwise can't, and to use their reflective properties to spread light across a room. Once a luxury, but nowadays cheap, everyone can afford even several mirrors for a bathroom, granted they have the space to place them.
Mirrors should be placed twofold – so that we can see ourselves when needed, such as when undressing or washing our teeth, but also to disperse as much sunlight as possible. In practice, that means placing mirrors opposite of windows and in front of the sink. Tall and narrow mirrors are becoming very popular as they give us our full figure, but also make us look more slender, much to our liking!
Using Oil-Based Paint
Part-tiled or fully-tiled, that is the question. Modern solutions with oil-based paints can even be used on floors to replace tiles and offer a very uniform and sleek appearance, very sought after in smaller spaces. Oil-based paints have the fantastic characteristic to be easily washable with simple soap and water but do tend to crack if placed improperly or if put under too much stress, such as high temperatures.
Either way, even if you go with a part-tiled solution, where only the lower half of your bathroom is in tiles, you can use oil-based paints to literally paint the walls with as many decorations as you want, freehand style, while having a very uniform foundation in white or other light colours.
A good starting point is thinking about the bathroom as a white canvas just waiting to be decorated. If you have to – don't restrain yourself from moving everything out to have a better feeling for the layout and the upcoming decoration, just do it quickly as a bathroom is needed every day!
The comfort, the sanitation, the privacy of the person inside, all have to be taken into consideration, and in effect can give us a wonderfully decorated and very pleasant environment.