Dr. Manrina Rhode has shattered the glass ceiling in dentistry and beyond. She is one of the UK's leading cosmetic dental surgeons. Dr. Rhode is a pioneer, she was the first dentist to bring a revolutionary gum filler treatment to the UK and holds the prestigious accolade of being the first dentist for Harvey Nichols and Harrods.
When she is not transforming smiles, she is working on DRMR, her incredible professional skincare line. In person, Dr. Rhode looks more than a decade younger than her age. Her flawless and luminous skin is the result of extensive research into the science of extraordinary skincare. Now, she is ready to share what she has found with the world.
Introducing DRMR, a stunning skincare range that has been specifically developed to improve skin health as well as maintaining a healthy appearance.
Dr. Rhode said, "I started to notice my face ageing. I didn't want to look 20 but I did want to look as Jennifer Lopez does at 50. I started to look into why skin ages and what we can do to slow down or even reverse the process."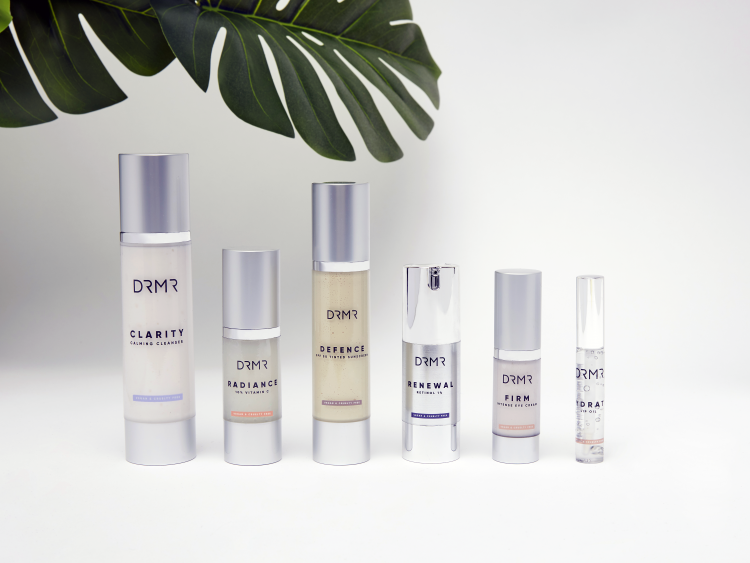 She discovered that diet, lifestyle choices, sun damage and pollution were all key factors that determine the condition of your skin. However, with more people resulting to injectable options such as botox and fillers than ever before, Dr. Rhode found a way to have beautiful skin, the natural way.
She revealed, "Our skin is the largest organ of our body so it makes sense to keep it in the best shape possible. As we get older our skin can start to look dull, lose elasticity and we can get fine lines and wrinkles. Before we look at injectable solutions it makes sense to take care of the canvas of the art work that is our face."
When developing DRMR, Dr. Rhode was in awe of the options and possibilities on offer. However she was determined to look beyond labels and was keen to delve deeper into the process from a more scientific perspective.
She said, "I noticed themes coming through in the research papers. The key to effective anti-ageing skin care is ingredient based skin care. Not ingredients that make the product smell or look nice but effective ingredients. Skincare with the key ingredient, in the right quantity, to do the job."
She added, "It was important that my products were vegan and cruelty-free and also that I could make them available for both men and women around the world. Good skincare is important regardless of your gender identity."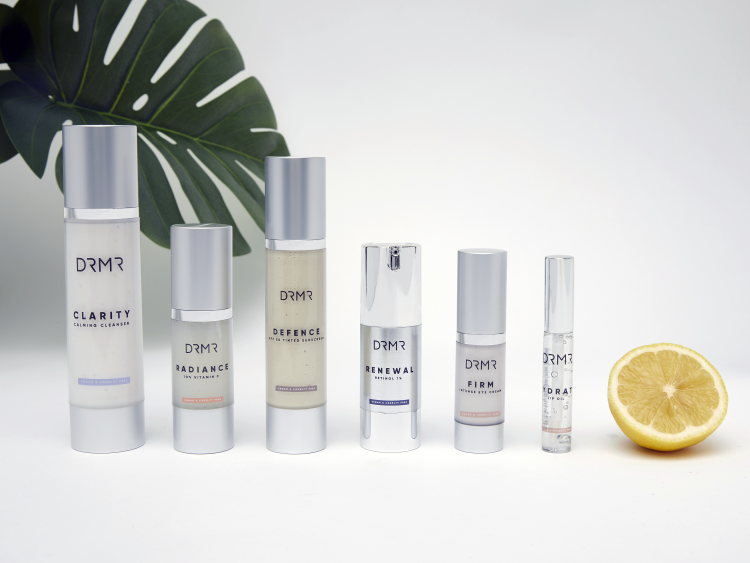 The result is a compact line of highly-effective products. Each has been carefully curated with love to deliver incredible results.
There is the Clarity calming cleanser, a gentle lotion with aromatic orange oil, that is formulated with natural skin calming properties and fruit extracts with antioxidants to care for your skin.
Then there is Defence, a powerful SPF 50 photo-stable broad spectrum sunscreen which applies delicately to the skin. It is water resistant and contains a combination of clinically proven filters to protect the skin. It also has clinically proven AHAs, citric and lactic acid to gently increase cell turnover. With a natural tint to give an even complexion and hydrating properties, all whilst protecting your skins DNA, it is the perfect addition to your handbag all year round.
Firm is an intensive eye serum which rejuvenates and repairs the signs of ageing. It consists of a unique blend of ingredients, including vitamin E to hydrate, almond oil to repair and protect and lactic acid which has gentle resurfacing properties to diminish crows feet and visibly improve clarity and tone.
A personal favourite is Hydrate, a deeply moisturising lip oil that is designed to prevent trans epidermal water loss. It gives a light glossy sheen to your lips, as well as protecting and hydrating them. It contains natural conditioning agent to soothe and calm with a rich source of vitamins B and E to not only hydrate but also increases cell proliferation.
Renewal is a powerful serum that contains one percent liposomal Retinol, a stabilised vitamin A derivative which has been clinically proven to increase cell turnover. This magical serum will reduce the size of your pores for firmer and younger looking skin. It will reduce, visible signs of ageing including pigmentation and uneven skin tone.
Last but certainly not least is Radiance, an advanced vitamin C serum that uses scientific formulas and offers daily antioxidant protection. It also contain stabilised L-ascorbic acid, a form of vitamin C which is rapidly absorbed by the skin for greater potency.
DRMR is a harmonious marriage of beauty and science. Dr. Rhode has simplified skincare to create truly extraordinary products that produce real results with minimal fuss. Dr. Rhode is a walking advert for DRMR, if we can all look half as good as she does, we are onto a winner.