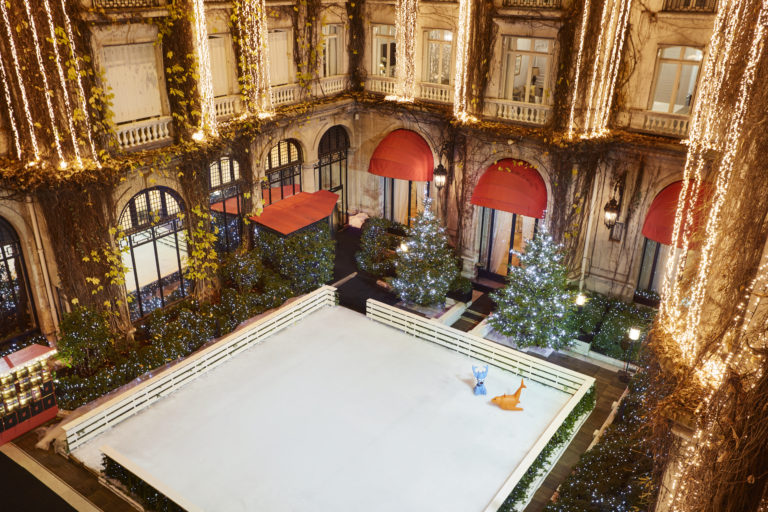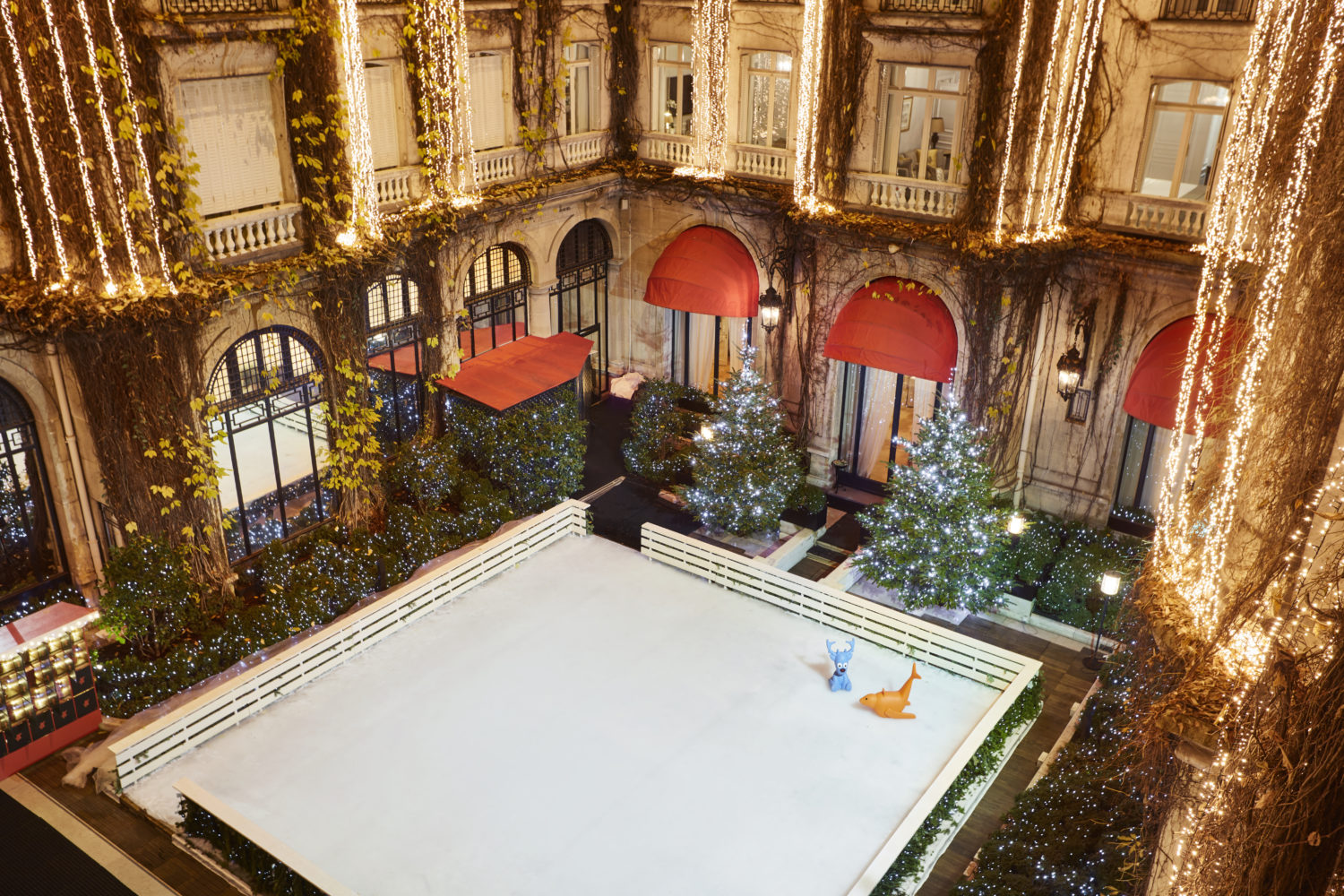 There is nowhere more beautiful than Paris during the festive season. Hôtel Plaza Athénée always puts on the most magnificent festive show with twinkling fairy lights and opulent decorations to admire.
At the heart of Hôtel Plaza Athénée is Paris' best kept secret. In the midst of the illuminated fir-tree forest in the Cour Jardin is an enchanting winter wonderland. Plaza Athénée Chalet is a must-visit for locals and tourists alike during the festive season. Immerse yourself in a magical world that was inspired by the cosiest and most opulent alpine chalets. Plaza Athénée Chalet features a 100 m2 intimate ice skating rink that has become a local legend and is cosy and romantic but child friendly too.
Plaza Athénée Chalet was created in collaboration with Veuve Clicquot and is also open for dinner with decadent indulgent cheese fondue and perfectly chilled champagne. Ensure to book in advance to avoid disappointment. Your booking includes a glorious hour on the beautiful ice rink. You will also be provided with a pair of skates to glide on and winter fear from Fusalp to keep you toasty for the duration of your skate.
The Plaza Athénée Chalet is available from 24th November 2022 – 19th February 2023 and public access is granted from Tuesday – Saturday (except 24th and 31st December).
@plaza_athenee
25 Av. Montaigne, 75008 Paris, France