Issey Miyake met with Jacques Cavallier one of the most talented "noses" of the fragrance world to lay out his aspiration for his fragrance. His vision was equal parts simplicity and surprise: create an olfactory expression of a drop of water. The perfumer was inspired by the challenge. He started with an overdose of calone, a first for a woman's fragrance. This molecule embodies all facets of water: its coolness, undulation and its inimitable aroma of sea spray. Cavallier's formula was entirely new: calone, like a weighty drop of dew, glistens against a backdrop of rose petals, beloved in the West, and juxtaposed against its eastern counterpart, lotus. These notes are crowned with a breath of white flowers revealing sharp green accents. Each facet of L'Eau d'Issey captures an element found in nature both in an olfactory as well as tactile sense. We breathe in the softness of a petal, the smoothness of a leaf and of course, the moistness of water.
Thirty years later, the fragrance's olfactory manifesto is even more relevant than it was, at the time of its birth.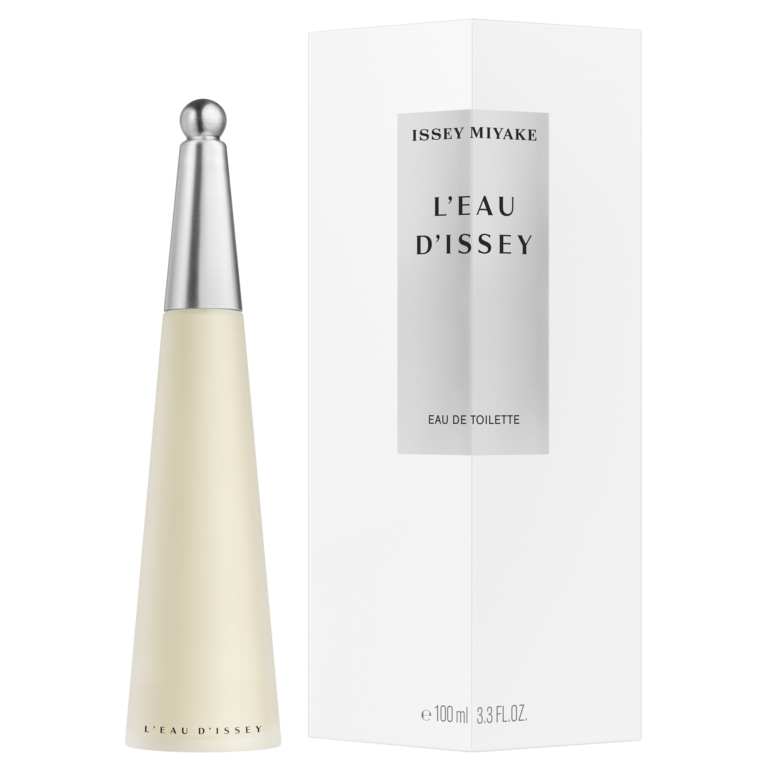 For the bottle, Miyake broke again from the tradition. Ever true to his vision of simplicity and beauty, a perfect most elegant choice. The silver cap is topped with a single sphere as a poetic homage to the moon, which appears as if perched on the top of the Eiffel Tower. It is an icon that has captured the hearts of generations of women, all different, each with the same intensity. L'Eau d'Issey is a monumental creation in the world of design, beyond modern and timeless.
Today, L'Eau d'Issey is no longer just a fragrance. It evokes a wide range of artistic projects and innovations undertaken over the years by the house of Miyake. A variety of renowned artists and designers have contributed to the designs of other bottles filled with unusual scents for both men and women, and created by talented perfumers.
There is even an innovation, the patented IGO, a miniature bottle in which the cap becomes a handy on-the-go fragrance.
To mark 30 years of l'Eau d'Issey, Issey Miyake entrusted two artists to express their personal view of the iconic fragrance. Through groundbreaking artworks, Elisa Valenzuela and Luiz Zerbini share their own reinterpretation.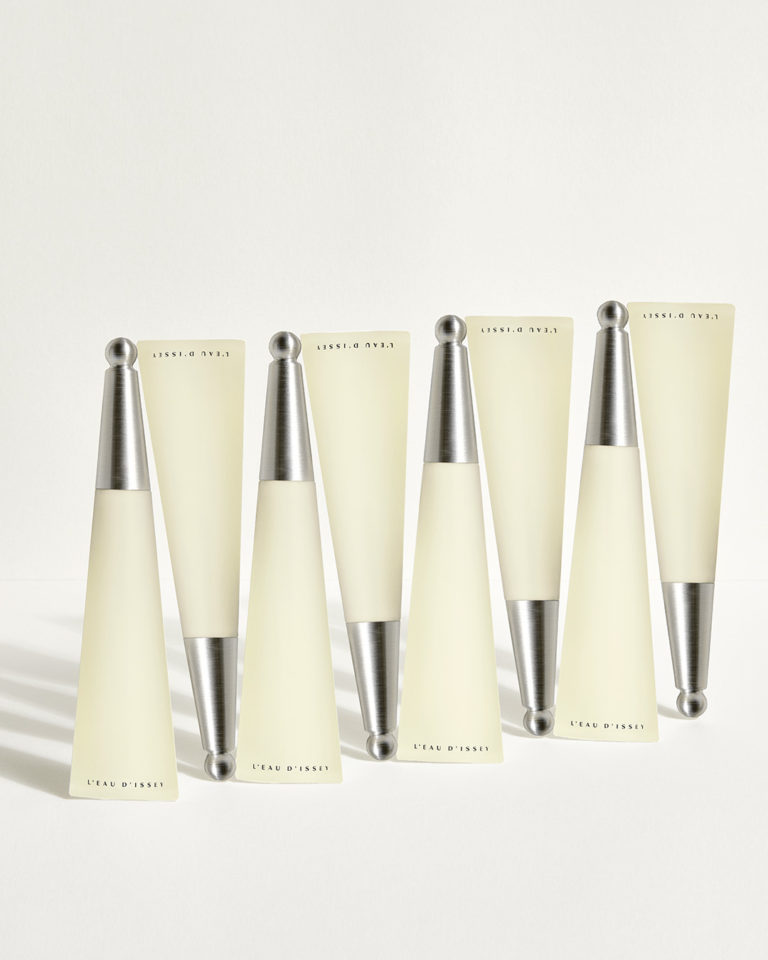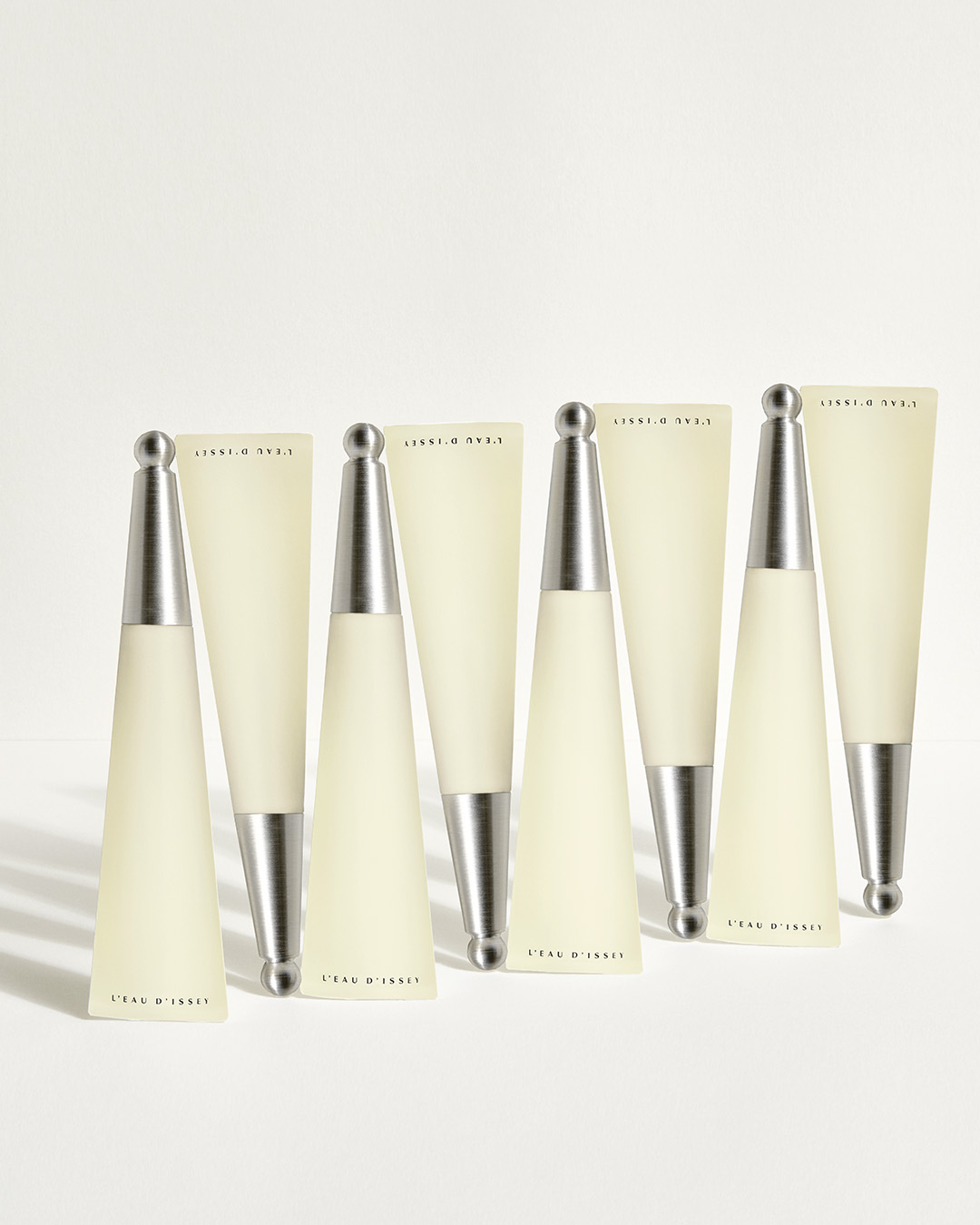 For thirty years, Issey Miyake Parfums has shaped a world in which purity and inventiveness exist in perfect symbiosis. Transcending both time and trends, with nature as an eternal source of inspiration, the house continues to renew itself. Just as flowing water continually ebbs and flows, Issey Miyake continues to surprise with its creator's visionary concepts. The story is never-ending and always unique.
Issey Miyake L'Eau d'Issey EDT 100ml £84