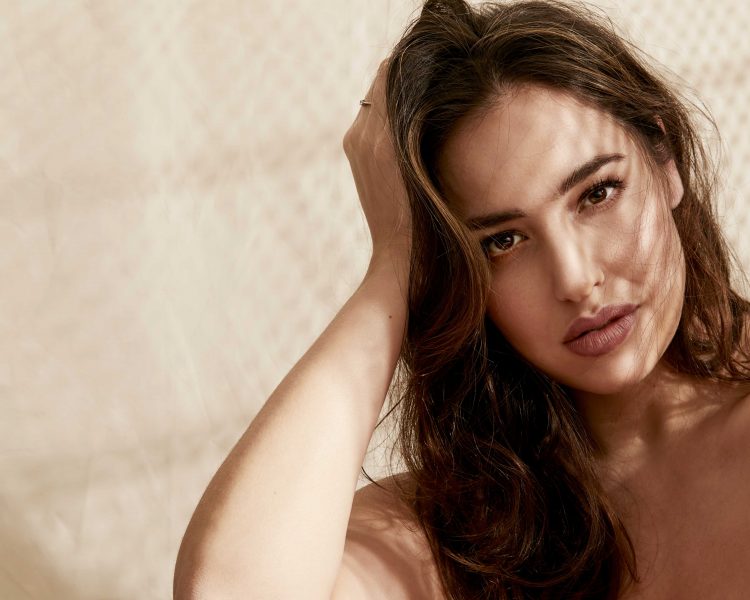 From Child Psychotherapist to plus-size model and activist, Jada Sezer has followed her heart, doing a job that serves to support women and men of all sizes around the world.
Stumbling into the modelling industry just eight years ago, Jada was able to share her body-positive message to others on social media, campaigning online for body confidence and diversity with Instagram content that quickly went viral. At the same time, she was working towards a Masters in child psychology. With two potential career paths presenting themselves, Jada decided to combine two of her biggest passions, to form a job she never thought possible.
She relays that, "I was coming to the end of my course, I was working with a lot of young people who were dealing with eating disorders and body dysmorphia, and I wanted to show them that it was ok to be different and people like me and them exist and can also be beautiful."
Although initially hesitant to press pause on finishing her doctorate, Jada seized the opportunity to live abroad and model. "I was asked to be the face of the first-ever plus-size show during London Fashion Week and off the back of that, I got signed. I started modelling and did that for eight years and I went on to live in New York and all over Europe."
More recently, Jada has been able to use her experience in Child Psychotherapy to push herself further into supporting Government lead causes. The 31-year-old is currently bringing body positivity into politics, and is involved in a recent commission with the GEO to better understand the role the Government can play in easing concerns of those who feel unhappy with how they look. In this role, Jada has remained on the front line of the body image debate, sharing her experiences to further educate the Minister for Women and Equalities, Penny Mordaunt about the issues.
Jada insists that she could never have imagined creating a career for herself where her body and the mental health of herself and others would combine. When asked about whether she had ever thought she would enter the fashion industry she exclaimed, "Absolutely not! I was not into fashion, I couldn't dress, I had no idea. I didn't even know about the fashion industry, I didn't even know there was such a thing as fast fashion or high fashion."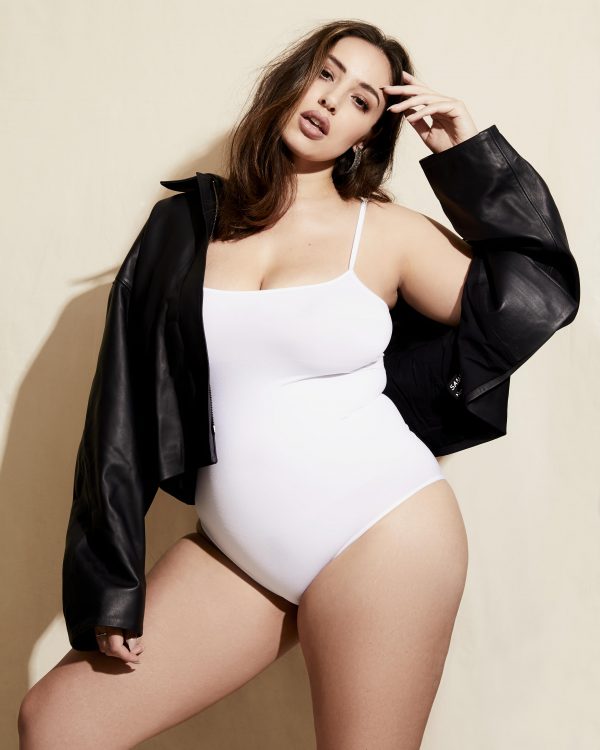 Fast forward eight years, Sezer mainly creates content that inspires people to feel good about themselves, whether it is in fashion and the way they dress, or how they look after and nurture their mind.
Now with Jada's eye for sourcing fun plus-size clothing brands, this has become one of the many tasks she sets herself to support others like her: "I think it's hard because I am a curvier girl, on the cusp of a size 16, I am on the higher end of high street, but the smaller end of plus size. So shopping for that size is actually quite hard. So I make it my mission to throw out every gem that I find."
She adds: "If a girl who was a size 16 ten years ago wanted to wear a swimsuit, where would you see that be regularly featured? I didn't ever see anyone who looked like me. With social media, I have been able to put in a hashtag and find everyone who looks like me. It has definitely allowed me to find my sanity. It allowed me to break the rules and help other people."
Whilst Jada is aware that working in the fashion industry so publicly can leave her susceptible to negativity and trolling, her defiance to continue to assist others is what drives her work. "I didn't know that if I got into modelling I would be classed as a plus-sized model. I didn't know about these categories or pigeonholes. I didn't think the job would entail what it does, which is constant judgement. But I'm glad I can be a voice for people who look like me."
Despite this, Jada assures me that clothing is just one of the many layers to her work, emphasising that she receives daily DM's from some of her almost 300,000 strong following, asking her about where they can get confidence from.
Speaking candidly about her discovery of the Nike plus-size mannequin, a recent feature on her Instagram, Jada explains delightedly, "I feel like it was a really momentous thing, seeing a mannequin that is different to all the mannequins we see out there. I just wanted to see it in person, so I went with a friend and took a picture and posted my thoughts on it. It was super positive and it was just me candidly speaking to my followers about what this means."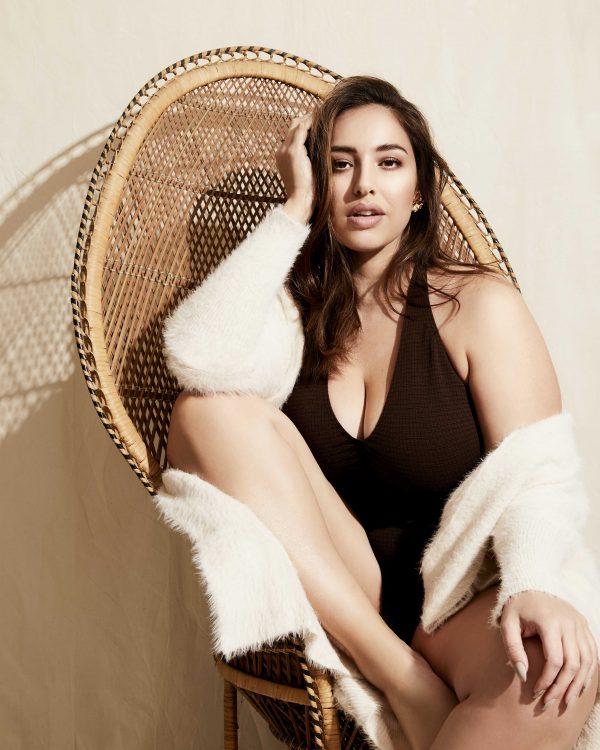 Sezer reveals how she embraces her now size 16 frame and is healthier now than when she was smaller.
She revealed, "I wasn't healthy then. Now I run marathons and I'm size 16. Back then, people would think I was healthier because I was skinnier. It's educating people, just because we have fat on our bodies doesn't mean we are one thing; unhealthy, unfit, lazy, don't care. If you have fat on your body there are so many other reasons. You could have a thyroid problem or maybe you want to go to the gym but there is no fashion available for you to even start going to the gym."
Jada continues: "Role models for me have played a huge part in my self-love journey. When I was younger it seemed like these people were really perfect. These leaders that did things well, who were really powerful and never did anything wrong. Whereas now I think role models are willing to share their vulnerability in a safe way that feels real. They can take us on their journey with them."
Running the London Marathon this year was an eye-opening journey for the model, who tells me that she fell into it accidentally. "I say ignorance is bliss and sometimes not knowing anything about what you're about to do allows you to just do it and be fearless. If I knew 26 miles was what I was actually running and that I would have to be running for six hours, I probably would have been like 'hell no'."
She continues: "I trained for about five months, in minus temperatures and 20 plus degrees. If I knew that when I started, I don't think I would have done it. But because it happened accidentally, it was one of the best experiences of my life. It was really confonting, but I am very headstrong, so that is why I said yes."
Despite this, her training did not come without its challenges. Jada tells me: "I had an injury at one point in my calf and I was getting specialist acupuncture and physio on it. It was my body, it was out of my control, so I followed my body. Our bodies are so strong, we are here, we are alive right now breathing. Our bodies are miracles and yet we get caught up on the fact that we've got cellulite on our arse. Like who gives a fuck? In the grand scheme of things we are all miracles."
Running the marathon in just her underwear was also an exposing and liberating part of the experience. Jada recalls how, she explained, "The thing that just got me through was all that love thrown at you from nowhere. London shows up and helps you realise you can do it. People don't even know you. Like when else do you even see that in London? It is so easy to feel so alone in the city."
During the marathon, Jada was cheered on by "everyone, from grandmothers to little toddlers" with words of encouragement. She adds: "That was all I needed. That energy and it just got me through that. It is powerful what humans can do."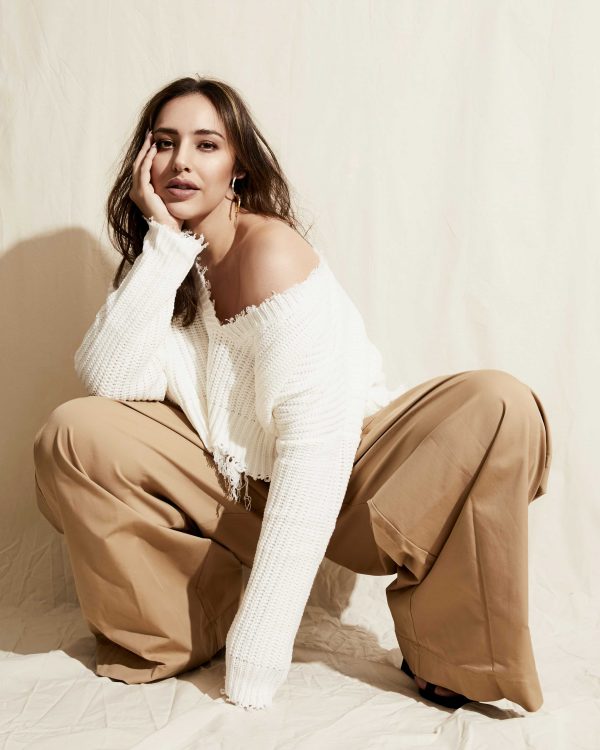 Since her marathon, Jada has helped to create the 'Celebrate You' campaign and had over 900 women run it in their underwear as part of the Vitality 10K. Jada also launched her own podcast, Unsubscribe, where she interviews women in her immediate network that are extraordinary and powerful and are unsubscribing from the norms and restrictions put in place as women. "These are women that I go and grab a coffee with and just think that all their wisdom is fascinating to me." Jada hopes that it will make these women's stories accessible to her followers. She adds "This is why I love podcasts and social media. It just levels out the playing field. I wanted this information to be shared."
Recollecting in thought about her own journey, Jada expresses how through different twists and turns in her career path, it led her to her 'why'. She explains: "It's weird, isn't it? I have always been curious about people, but also I am such a creator and I love sharing my vision with people and seeing their response. My job now combines all those things."
"I always say, my success comes from compartmented interests. Every day I am scratching away and building so that I am chiselling out this incredible statue that I want to see. It's all about focus, consistency and belief."
@jadasezer
Photographer
Thea Baddiley
Stylist
Koulla Sergi
Makeup
Louise Hall using Givenchy Beauty
Hair
Luke Pluckrose using L'Oréal Professional
Nails
Yasmine Elwakil using OPI